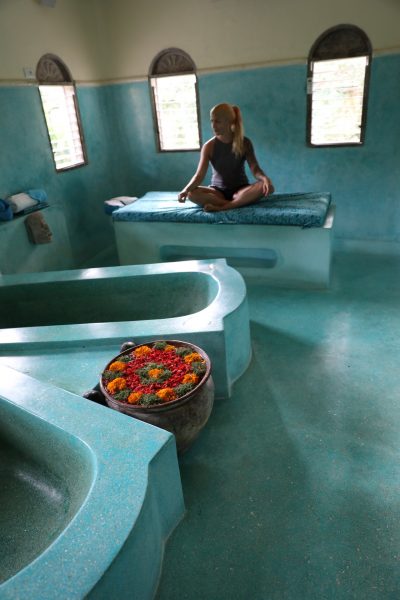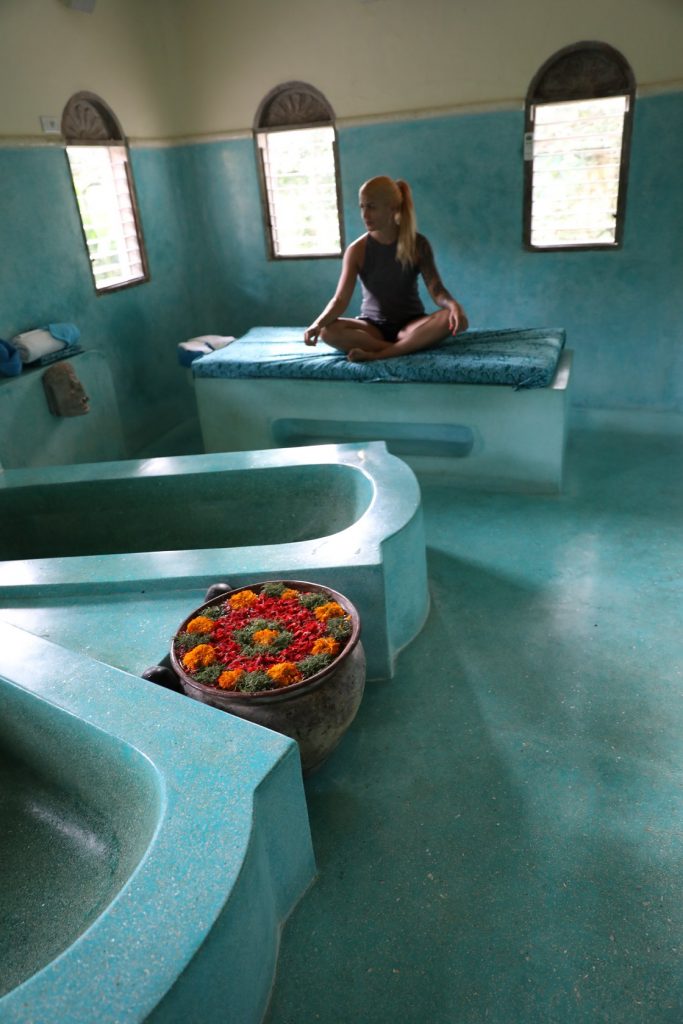 Purpose
PEOPLE CAN'T SAY NO TO WHAT'S REALLY IN YOUR SOUL. THE QUESTION IS – ARE YOU?
This morning I wrote in my journal, and I thought this might even become the title of my post –
"I know I get to just keep
showing up
just as I am
and that's enough
always"
I was thinking about how, in some ways, the questioning never ends.
Daily, in some way or shape or form, I am reminded to come back to trust, to come back to faith, to respond to that small (or great!) flutter of fear inside of me, and LISTEN to what it is saying, rather than allow it to guide my actions, and ultimately, my life.
It's amazing – terrifying – to think about just how EASY it would be, without conscious attention, to create an entire life –
Built on fear.
Fuck purpose work, and soul, and DESTINY! I'm buildin' this thing on OMFG WHAT IF THEY DON'T LIKE ME AND WHAT IF I FAIL AND WHAT IF I'M NEVER SAFE!
Makes sense …
And yet –
It's what so many people do.
Are bound to.
I was, once upon a time.
And maybe,
You are –
Right now.
I was REMINDING myself earlier, as I did my morning study, that I already have everything I need inside of me.
I don't need to look for proof of being good enough.

And I certainly don't need to TRY!
I am enough
Just as I am
All I need to do
Is keep showing up as me
That's all
And that's enough
You too, by the way!
As I was driving back from hot yoga, an hour or so later, and listening to client audios; sending voice notes back, I found myself celebrating the fuck out of one of my brand-new Rich Hot Empire clients who has, in just one short week since beginning with me, fully said YES to her soul, and gone all in to show her audience her true deeper self, and her true full-colour MESSAGE.
Earlier this week we'd spoken of how SCARED she was of putting her true work out there. She was worried that people ONLY wanted to hear about the particular area she is known for, that they wanted her to stick to the box she's in, rather than knock the fuck outta the sides of it and reveal ALL of what she is here to share.
After we spoke about it, and about how OBVIOUSLY we only want people who want the REAL us, and ALSO – when you say NO to what your soul is guiding you dial DOWN abundance, and the ability to receive, she, of course, leapt anyway.
Today I listened to the excitement in her voice as she shared with me that she'd just gone through all her messages from the email she'd sent asking if people were interested in her extended process and that the response has been AMAZING.
"I can't believe it!", she said. "It's taken me SO long to get here, and I'm so excited for the future. I just HAD to tell you, and just thank you, because the response is just BEYOND"
As I listened I had the HUGEST smile break out onto my face, and I LAUGHED OUT LOUD as I drove along.
I said to her –
"Of COURSE. People ALWAYS want our soul work! That's the reality! It's impossible for people to not want the real you, because that's the MAGNETIC you!"
And I thought –
I have to tell other people about this! I am so excited for my client, but I'm just as excited for ME when I hear something like this, which happens OFTEN – well, anytime my clients choose to follow FAITH, not FEAR, as I teach 'em too!
I love how these sort of interactions with me clients serve as such a powerful reminder of what I know to be true, of how I do already live, and believe, and thus, create my life.
It locks in at a deeper level what I already live and breathe, preach and teach.
I get LIT UP …
BUZZED …
And feel like running around and shouting about it, telling people! And so here I am, saying to you –
HEY!
HEY YOU!
Do you REALISE that people DO WANT WHAT'S INSIDE OF YOU?
Not only do they WANT it, but they can't.say.NO to it!!!
That's right! People literally cannot say NO to what's inside of you!
When you own your TRUTH, all of it, you become MAGNETIC AS fuck, and then some!
You become unstoppable.
You ACCESS full power and magic.
You TURN ON DA MONEY SWITCH BABY!
And your soul tribe?
Well –
They can't look away
The fall INTO you, ever deeper, ever deeper, the more you show up as ALL of who you are, ALL of it, FUCK fear, let ALL of you out.
It's like falling in love …
And when you thought you were already there, the person shows more of them, the good, the bad, the ugly, the hopeful and the VULNERABLE, the resonance and trust and alignment grows, and you fall even DEEPER
The deeper you fall
The more TRULY
The more you would do anything for that person
Question nothing
And say yes
To whatever they ask
This is how it IS when you let your soul tribe in
This is how it IS when you let your soul tribe in by being ALL of you

Look –
I know that it's scary to reveal that next layer, ESPECIALLY if you already have some semblance of 'results' by living and operating off of the CURRENT layer.
But, let's get real here –
You're not FULFILLED living like that, are you?
It may be 'working' … but it AIN'T FUCKING WORKING. Not in the way you damn straight KNOW is available to you.
And so you dream –
Of a new way.
A deeper place.
Where you get to be ALL of you, and people not only accept it but they LOVE it, and come RUNNING for it!
THIS IS THE PLACE WHICH IS AVAILABLE TO YOU RIGHT NOW, TODAY
And all you gotta do, ALL you gotta do?
Say yes
To what's inside of you
And SHOW IT TO US, GIRL!!
One of the most INCREDIBLE wonders of life is that people cannot say NO to you, when you be all of you.
The heavens will open.
The seas will part.
You can BE AND DO AND HAVE AND CREATE ANYTHING!
One of the most INCREDIBLE wonders of life –
Is that despite all of this, and despite that you KNOW it's true –
You continue to hide
You hold bits of you back
Which is to say you never really let us see you
At all
And then you come along, and you wonder –
Why doesn't this shit work? I'm messaging, I'm selling, I'm showing up, I got my hustle ON!
Well –
That's as may be.
Says your not-present NEXT LEVEL soul tribe, if you were to ask 'em –
But how do WE know?
We never saw you
At all
That's all –
Just something to think about…
Don't forget –
Life is Now. Press Play.
Kat x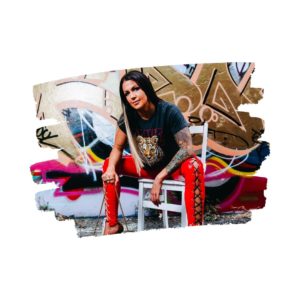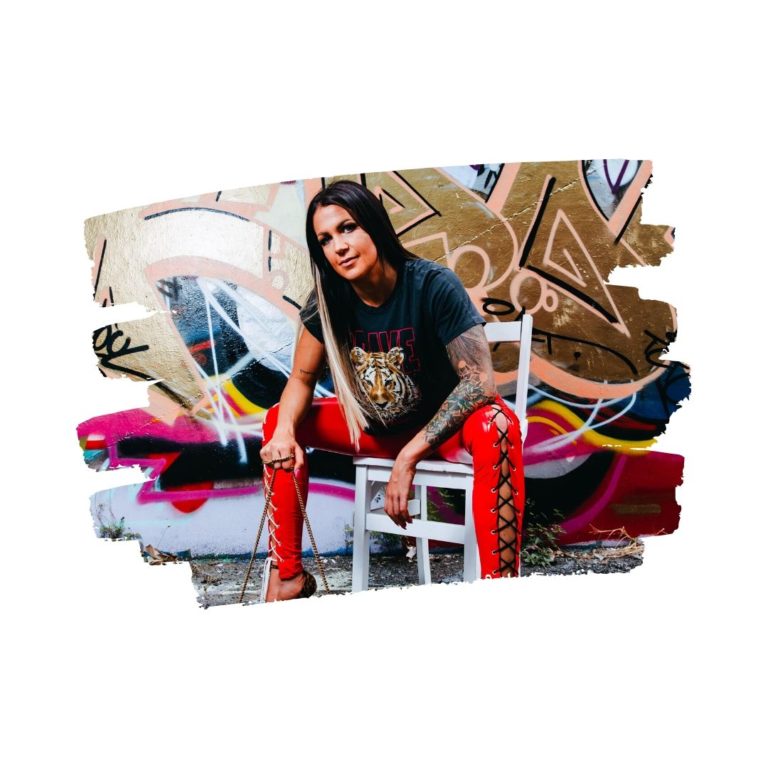 P.S.
I decided, once upon a time, to make $100,000 in a month! I kept on deciding! It took a little time … (far less than I thought, actually, in the end) … but it happened.
Since then I have decided my way up to over 4x that per month.
I have produced this level of income at The Katrina Ruth Show for nearly 5 years now. (6-figure months and eventually, starting 9 months after the first 6-figure month, multiple 6-figure months. Consistently!).
I have also mentored countless badasses in the online (and offline!) space who have, during the time mentoring with me, and / or afterwards, achieved this 'milestone' income goal as well.
I am known in the entrepreneur world for flicking the damn switch for the called ones.
One of said called ones asked me a week or two which of my existing courses would be most helpful for understanding the mindset of myself and my clients who have hit and surpassed the 100k per month goal! Understanding the mindset as well as the strategy, or whatever else was part of it.
I said I'll have a little think about that … and then instantly I thought – "huh! Why do I not have a course on that! That would be a GREAT course!"
Guess what?? I NOW HAVE A COURSE ON THAT! Well .. it opens officially tomorrow! But there's a sneak attack secret-y sort of thing happening already.
>>> The 100k Per Month Formula just opened for registration! <<<
For the Entrepreneurs Who Were ALWAYS Gonna Run the Damn Thing!
10 modules (all new live content)
11th bonus one (duh)
3 insane extra bonuses (one is an entire brand new course on finding and building your Soulmate Team .. I'll be launching this after THIS, at $199, but you get it free in the 100k Per Month Formula!). Another is an entire 30-day mindset course on 100k+ mindset, with daily journal prompts. Yes, this is a BONUS, in addition to the 10 modules + 1 + (did I mention!) Q&A hotseats and more with me.
I am so excited for all of this!
People have been signing up already. I may have done a secret sneaky stealth launch to a few peeps, and they hopped RIGHT on, especially when they saw how freakin' wow the vibe was not to mention OH – the VIP / Super VIP options. You gotta keep your eyes peeled!
Full Sales Page + Success Stories + ALL the Vibe of the 100k Per Month Formula coming in the official launch May 28! Join Now in the Secret Drop and Receive the 'Stealth' Bonus … this extra bonus goes away once the launch officially goes live tomorrow!
Shhhh deets below:
Time to decide freakin' bigger baby.
It's go time.
LET'S GO.
Amen!