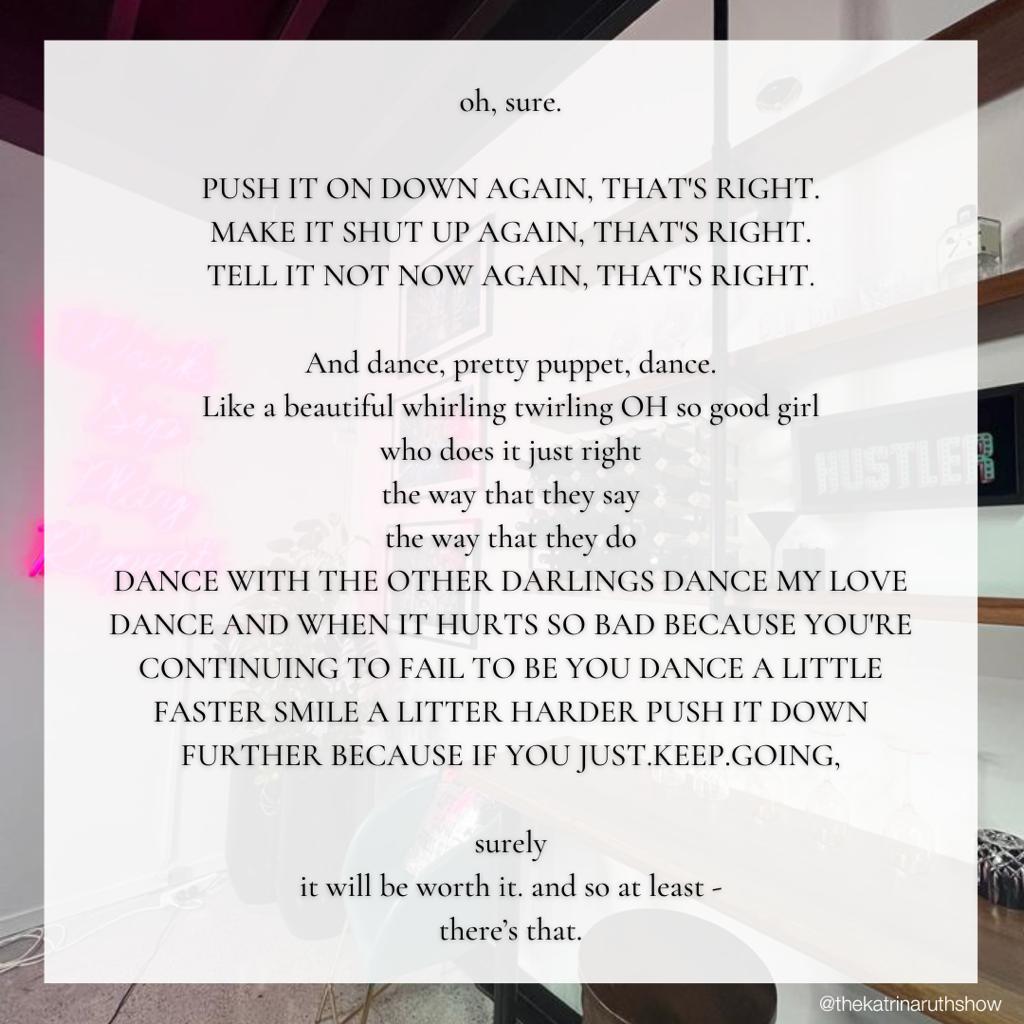 Purpose
THE ENDLESS HURT OF NOT GIVING IN TO WHAT GOD IS LEADING YOU TO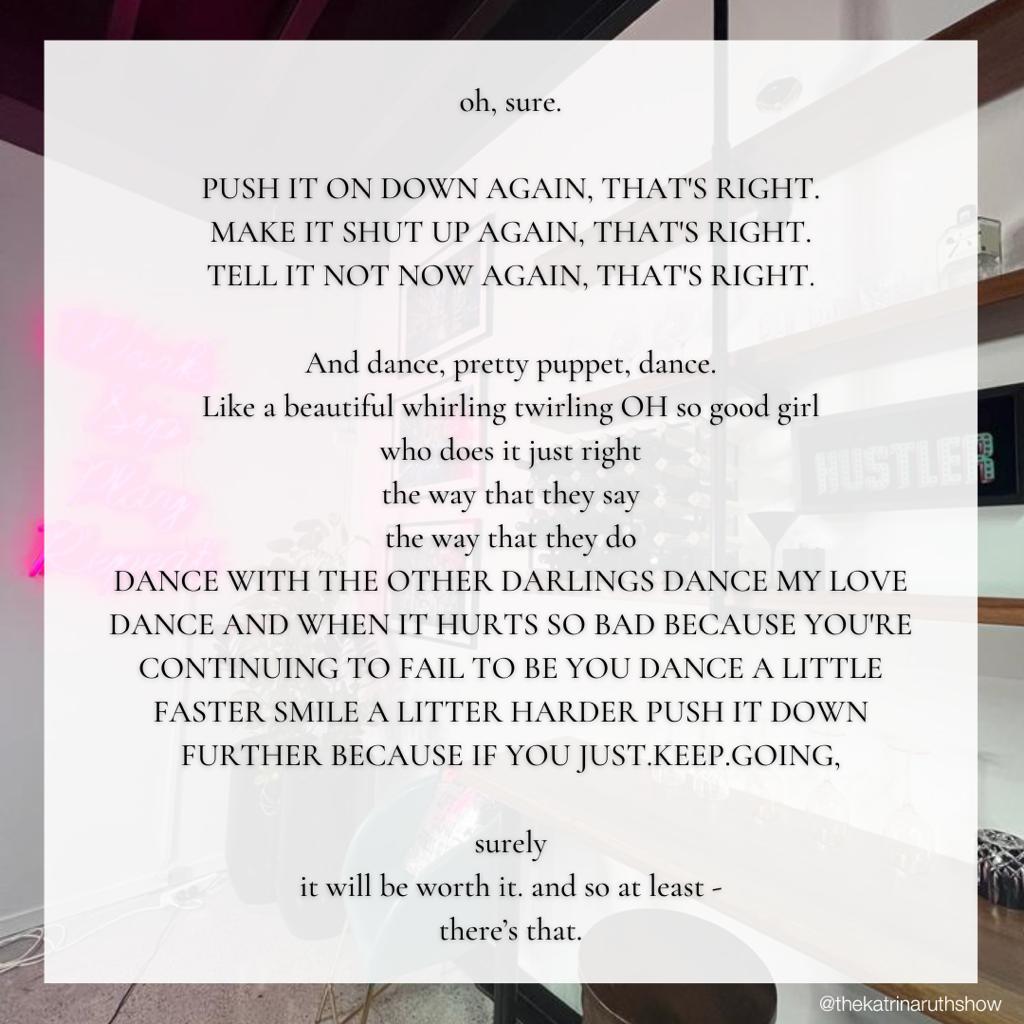 The depth that you are looking for is on the other side of you surrendering the shallow that you cling to.
The alignment that is available is right there in the place where you turn from what is NOT.
Not for you, not expanding you, not exciting you, not a YES in you.
The place where your soul people show up
and you watch it all BLOW up
and you realise you finally did the thing where you GROW up
and stop pursuing the dreams that they told you to,
that you bound you to,
and that you up until now have been giving your LIFE to,
because some deluded caught up baited and YES bound part of you is trapped in an idea that if you just.keep.going. down this RIGHT path it will somehow lead to the place of promise, of flow, of the outcomes your heart yearns for in your life and knows is available, but what is really going on the WHOLE entire time,
is you know. OH, do you know,
this is not working
it is not MEANT to
and I am giving my LIFE for what is NOT mine
whilst simultaneously delaying on procrastinating on one-daying on and bit by bit allowing to languish,
and die,
the dreams which ARE mine.
> I am talking about the way you show up on social media concerned with getting it right
> I am talking about the rules you follow from fear of 'or else you'll never get there', when you don't even want to BE there, not THAT there
> I am talking about the people who you listen to who plaster the internet with every last bit of a life YOU DON'T EVEN WANT, not like that, and certainly not to have to DISPLAY like that in order to, what?
Be enough?
Be magnetic?
Show something?
Be something?
Sell the dream by demonstrating the dream and let's all just ignore the fact that WHERE IS THE DEPTH? WHERE IS THE YOU? WHERE IS THE THING YOU CAAAMMEEEEEE HERE,
to do?
And this is what it comes down to, doesn't it?
And only can and always WILL.
YOU,
you came here as the artist you came here as the messenger you came here to rule you came here to lead you came to release you came to UNLEASH you came to be the vessel,
and to POUR FORTH
what is pouring out from you.
But oh, sure.
PUSH IT ON DOWN AGAIN, THAT'S RIGHT.
MAKE IT SHUT UP AGAIN, THAT'S RIGHT.
TELL IT NOT NOW AGAIN, THAT'S RIGHT.
And dance, pretty puppet, dance.
Like a beautiful whirling twirling OH so good girl
who does it just right
the way that they say
the way that they do
DANCE WITH THE OTHER DARLINGS DANCE MY LOVE DANCE AND WHEN IT HURTS SO BAD BECAUSE YOU'RE CONTINUING TO FAIL TO BE YOU DANCE A LITTLE FASTER SMILE A LITTER HARDER PUSH IT DOWN FURTHER BECAUSE IF YOU JUST.KEEP.GOING,
through this place of devastation
pain
and the endless hurt of not giving in to what God is LEADING you to, not giving in to ALL of you,
then surely
you'll land
some
sort of
place
and surely
that
will make it
worth it?
And that lingering
that knowing
that yearning
that calling
Oh!
It was just an idea
just a dream
just a passing cloud
you could have said yes to
spent your whole life knowing you should have said yes to
and it's just…
there was a lot of dancing to do
and so it's just…
that's all there is to say about that
So smile
and straighten
and show us
your perfect
polished
life
because at least
you had that
But as you do
just don't forget.