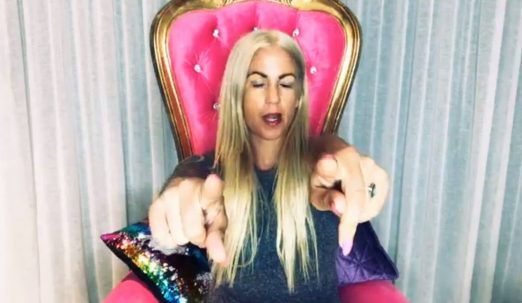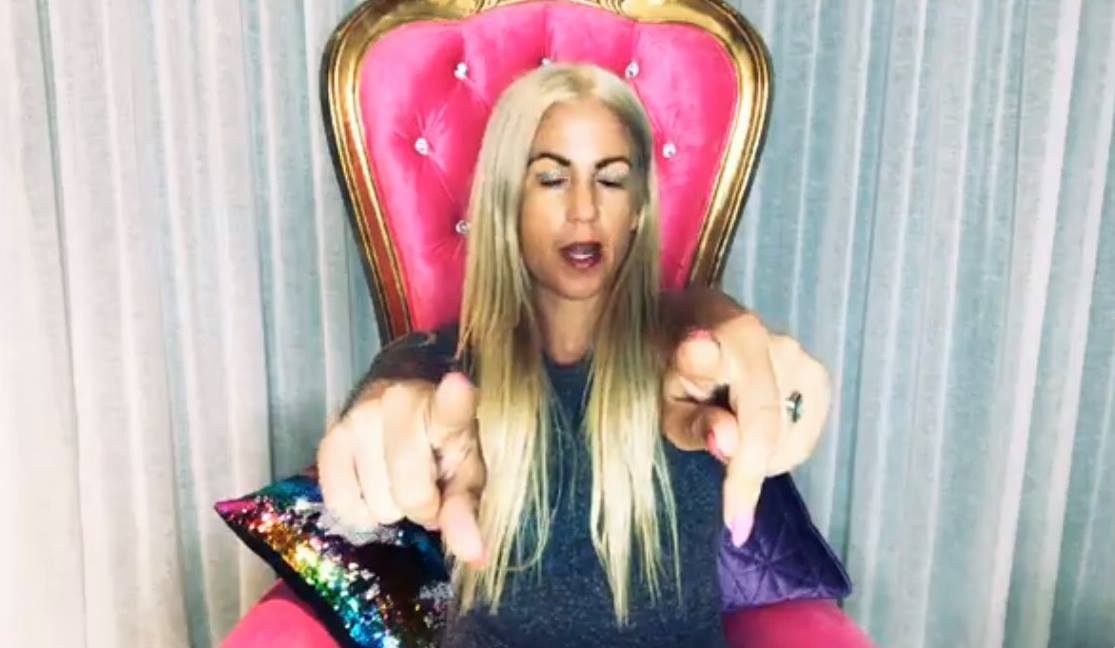 Success Mindset
STOP, DROP, & SHOW THE WORLD THE MAGNETIC POWER OF WHO YOU REALLY ARE!
It doesn't matter how kickass your content is, how QUALITY your programs are, how consistent you are with showing up and sharing your truth, if you're not showing the world the true power of who you really are and being fascinating as FUCK in doing so.
The Internet is filled with wannabe messengers | entrepreneurs | leaders | entertainers who are crowding shit up with bland and boring content which not only does NOT get them the outcomes they want (money! fame! being seen! fulfilment! more!), but which in actual fact DETRACTS from their goals.
Let's get real –
You're either labeling yourself a leader and a person of MUCH interest who others then wanna follow OBSESSIVELY –
Or you're labeling yourself as one of the masses, just another shouty and yippity voice on social media, another one of THEM trying to make it but in actual fact demonstrasting through their every move and EVERY bit of their energy that you are fully and squarly NOT one of the ones to watch.
Too harsh?
Mean?
Bitchy?
Nah … just saying it how it is. But I'm not doing so in order to try and segregate. You already do that for yourSELF, one way or the other; I certainly can't influence it!
And I'm not doing so in order to just make a point, either.
I'm saying this in order to CALL YOU TO ARMS, if you know you were SO born for it but you also know you're SO not owning your true power, your true gifts, OR how the world should actually be seeing you.
Because here's the truth:
99% 'showing up' is equivalent to 0% showing up.
You can jump and shout all you like, and like I said you can be consistent as FUCK, and you can EVEN have good or GREAT quality shit you're selling, but if you're not showing your TRUE power and also your full TRUTH, if you're not turning the dial DAILY up to holy-fucking-shit DID she say that | do that | did you SEE her | you HAVE to follow her – !
Then it simply
won't
work
Not that this is news to you, right … but maybe you didn't REALISE that 99% ain't gonna cut it.
For this to work, for you to stand out, for you to build a business and a brand and a be a YOU who is talked about, shared, FOLLOWED, seen, and also highly as fuck PAID, you've gotta be all in.
You've gotta LOOK in, deep within, into the depths of your soul, and then you've got to UNLEASH THE TRUE POWER OF YOU.
The LEADER – 
The REVOLUTIONARY – 
The funny as fuck ENTERTAINER – 
The INFLUENCER who isn't afraid to stand out and be heard and also be railed AGAINST … uh-huh … ARE you saying what you actually think, or are you trying to walk that fine line of being interesting whilst also careful not to be not liked? 'Cause I gotta tell you –
THAT LINE IS NOT A THING!
You're either SHOWING who you are –
Or you're taking up space on the internet.
THERE IS NO IN BETWEEN.
And your results will prove which side you're on, so if you're not sure, well – quit pretending you're not sure and own your shit!
Here is something which might help you, something I wanna share with you, something you perhaps don't realise about ME:
There was a time
A lonely and lost wandering in the entrepreneurial desert time
When nobody really knew who I was
Outside of my private clients who knew and adored me and really GOT me and how powerful my message was
(Perhaps you can relate to this last point, and you feel frustrated why the rest of the world doesn't know … listen up then!!)
I know it seems shocking
How could it be? That nobody knew who Katrina Ruth was, or even Kat Loterzo? It's hard to imagine such a world! I know.

😉
Anyway.
In this time
I felt frustrated
I felt annoyed
Okay I mother-fucking HATED it.
And what I felt was simple:
I SHOULD BE RUNNING THIS THING, AND EVERYBODY SHOULD KNOW WHO I AM (ERR'BODY!), AND I SHOULD BE ONE OF THE TOP 5 MOST FAMOUS FEMALE ENTREPRENEURS ONLINE.
So there!
I looked around.
I noticed how my mentors at the time showed UP in a certain way. When they spoke on social media – people listened! Not just on their own updates, but when these woman would COMMENT on somebody else's post – woahhhhhhh! It was evident that everybody shut the fuck up and LISTENED.
These women were magnetic.
They were compelling.
They were inspiring.
They were giving MASSIVE value.
They APPEARED to be having the audacity to have a hella lot of fun doing it.
They were there CONSISTENTLY, for sure.
But most of all?
They OWNED
THEIR
POWER
Their ENERGY was leader energy, revolutionary energy, BADASS energy, "I'm in charge here" energy, LISTEN to me energy.
And the world was magnetized, fascinated, AND indeed listened, accordingly!
I looked at this.
I observed.
I thought about how highly I thought of these women.
I thought about how much I believed in them, and KNEW their message was incredible.
I thought about MY message.
I thought about how I knew who I really was.
I thought about the fact that, as much as I knew these women WERE at the time ahead of me –
I was absofuckinglutely certain that I too was born to play at that level, and beyond.
And in that moment –
Which I can remember like it was yesterday –
I made a decision.
I decided –
That's it. From this day forward I.will.be.KNOWN. I'm going to ACT as the leader I am, I'm going to show the fuck up, I'm going to OWN my power, and EVERYBODY WILL KNOW WHO I AM.
Something clicked.
Something shifted.
I said I decided and I MEANT it.
My ENERGY transmuted instantly to the next level.
And from that day forward, I HELD myself in a different way, I SAW myself in a different way, and I showed UP in a different way.
On the surface of it, I was still 'doin' the work' … I always HAD. Discipline and consistency has always been part of who I am.
So, it was great to have that foundation.
But THAT is not what got me to here.
From the day I decided to BE the damn leader I knew I was meant to be, to when I felt like EVERYBODY ELSE also knew and acknowledged it, was literally a matter of a few WEEKS.
I've never looked back.
I just keep turning the dial UP.
As I did so once more in this morning's journaling, looking at MY next level, and hence now writing this blog, because I know it's time to OWN IT EVEN BIGGER ONCE MORE.
Here's what's funny:
I've told this story to hundreds of people.
Everybody nods along.
Maybe 1% of 1% of who I have TOLD it to have flicked that fucking switch, and just shown the fuck up from that moment forward like they run the thing.
YOU WOULD KNOW WHO THESE WOMEN ARE.
They come out of nowhere … and suddenly EVERYBODY knows their name.
They get followed and paid accordingly.
But, guess what?!
Just like with ME, they don't have unshakeable confidence and zero insecurity behind all of that! They still feel unsure … doubt themselves … question if they're good enough!
AND THEY LET THEIR PURPOSE AND THEIR MESSAGE BE BIGGER THAN THEIR BULLSHIT.
This is a choice I make DAILY.
It's a choice YOU need to make daily.
It's a choice you need to make now.
Be fucking serious:
You can continue to run around and plaster shit all over the internet, and have it make barely a ripple …
Because you're hiding the true power of who you are, trying to walk a line between safety and VISIBILITY OF YOU IN ALL YOUR GLORY –
Or you can GTF over your bullshit
Put aside your story
Reach DEEP into your soul
And SHOW US THE TRUE POWER OF YOUR GIFTS AND ALLLLLLLLLLLLLL YOUR MAGNETIC AWESOMENESS
But, you can't do both.
So today I urge you:
Flick the fucking switch baby.
It ain't gonna flick itself.
THAT'S ALL!