Thekatrinaruthshow.com
QUIT FUCKING AROUND AND LIVE LIFE ON YOUR TERMS: SUCCESS MINDSET AND HARDCORE STRATEGY TO HELP YOU TAKE IMMEDIATE ACTION AND CHANGE YOUR LIFE, NOW! (STOP F&*KING AROUND BOOK 4)
Admit What You Really Want
So, I caught up last night here in Dallas with my friend Ryan Stewman, who is a fellow badass online and one of a handful of people who REALLY know what my big dreams and visions are.
It's rare to find people you can be completely honest with, not because you think other people are gonna judge or something (I moved on from caring about that shit a long while back!), but because there's something tiring about sharing CRAZY AF big dreams and visions with somebody who dreams any less crazy or big themselves.
Ryan and I have been good friends online for a couple years, since we found out we are so damn similar it's freaky. We've joked that we must be secretly brother and sister, separated somehow at birth. A few months back we finally met in person when I flew out to Dallas especially for that reason and went and stayed with Ryan and his wife Amy. They gave me a pretty thorough first introduction to Texas culture that night, visit to the Honky Tonk included and all! And Ryan and I found out we were actually born on the same day of the same year, so I guess we are secret brother and sister after all!! Pretty crazy.
We've only met in person once in between then and last night, but as with most online friendships brought into real life we pick up right as though we hang out every day.
And last night we got to talking, while doing a mini-tour of Dallas bars.
Talking a bit of shit, sure, but mainly? Talking about our REALLY big dreams. Ryan has a dream bigger than what I would have ever first POSSIBLY guessed about him, but it doesn't surprise me a bit, even though it's pretty freakin' huge.
The thing is, the more you hang out with truly driven people, the kind of people who you look at and know 'MAN, you were ALWAYS going to make it here one way or another', the more you find that their dreams have no limit.
They're never satisfied, never done, there's always MORE to achieve or create, but actually it's not really about all of that. The real reason folks like us just keep raising that bar and making the specifics of what we want to do ever more audacious is because we know that once an idea comes to us we HAVE FUCKING RESPONSIBILITY TO GO MAKE THAT FUCKER HAPPEN.
I fully believe that once a dream comes into your heart it's YOURS and you MUST pursue it. That doesn't mean that some of them don't seem COMPLETELY outlandish or just plain odd, but it's true nonetheless.
I think that if you were born to be a true leader, to create your own revolution and change the world, then deep down you've ALWAYS known anything is possible.
I nearly started this chapter by stating that ten years ago I would never have believed I'd have ended up where I am now in my business, or sitting there yesterday with my New York Times best-seller book agent, for example, or sitting there last night with Ryan and realising that between the two of us we are basically only one step away from a LOT of the top most people in the world, but do you wanna know the truth?
I ALWAYS FUCKING KNEW I'D MAKE IT.
And I think that there's a chance you feel the same way about YOU.
You know what else I think?
I think that if THAT is true then it's time to admit what you KNOW you're capable of and actually freaking dream the dreams that are inside of you, but do you know what comes before THAT?
You need to admit what you WANT.
Ain't really gonna be possible to dream what you really dream if you don't first admit you want it!
And here's the thing:
You might not have people in your world yet, like I do with my friend Ryan and with a select handful of my other inner circle peeps, who you CAN in fact share that really crazy full on big ass stuff with.
But YOU can still take ownership of it.
In Quit Fucking Around and Live Life On Your Terms I cover:-
Admit What You Really Want
Be F&cking Honest
Change Your Assumption, Change Your Life!
Fake It Till You Make It????!
Everything Always Works Out Perfectly And Just As It Should
Now Let Things Be Easy
To Get it Out There in a Bigger Way, Do This
Being the Actual 1% Within the 1%, and Having the Chops to Back It Up
It's All Just a Game of Make Believe
Put Your Cape Back On and Get Back to Fucking Work
Remember –
Life is Now. Press Play.
Kat x
Remember –
Life is Now. Press Play! 
Kat x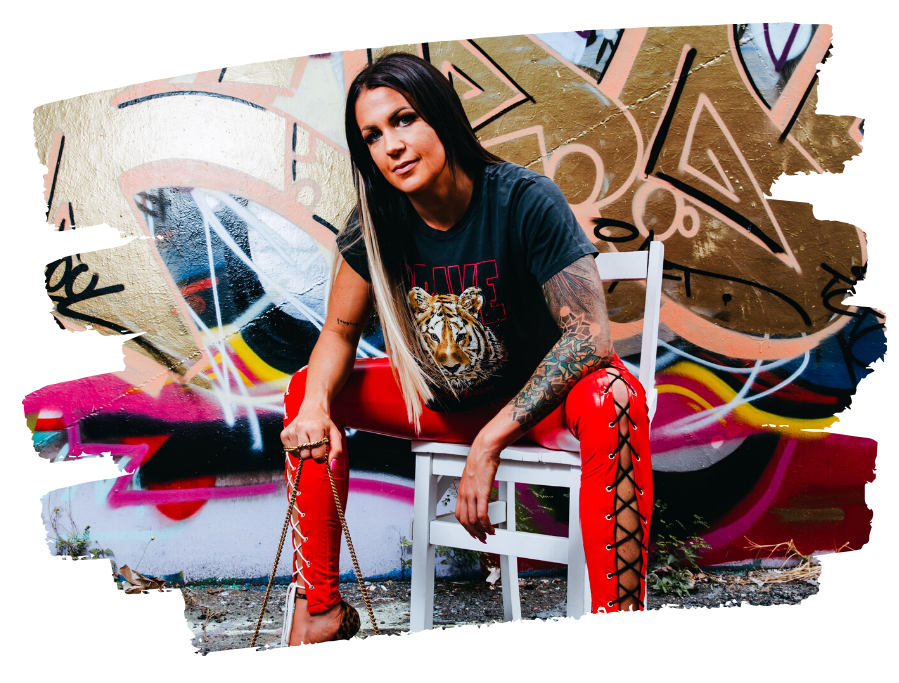 PS.
– dreamer. wanderer. soul led creator. One who was born for MORE.
I'm creating my new course, Big $ollar Energy, for the one who always knew she is here for millions,
to make it. To impact them. To create. And to LEAD.
Big $ollar Energy
The Money & Expansion Course for the Soul-Led Wanderer Who KNOWS It's Time to Go All in on HER,
and Let the Damn Receiving Take Care of Itself. The Way it Was Always Meant to Be.
Which means?
Identifying and releasing everything that gets to go, from the way you're thinking you need to do shit now, to the purposeless bits of the push or biz that it just don't need to be about, to the hidden junk in your psyche that gets to go.
>>> It's not about the do. The push. The win. When who you are when you only go within naturally PLACES you at the top,
but of the right fucking mountain.
The one that was always YOURS.
And then you finally WENT there.
Here's the thing, for us, about allowing an expanse of RECEIVING.
IT HAPPENS WHEN WE GO TO THE PLACE WHERE IT JUST IS.
And always was.
Class starts LIVE on Monday May 24, however early access + Big $ Energy vibes will open from Monday May 17 in our Telegram chat + join now bonuses are open already!
www.thekatrinaruthshow.com/bigdollarenergy
> it's time.