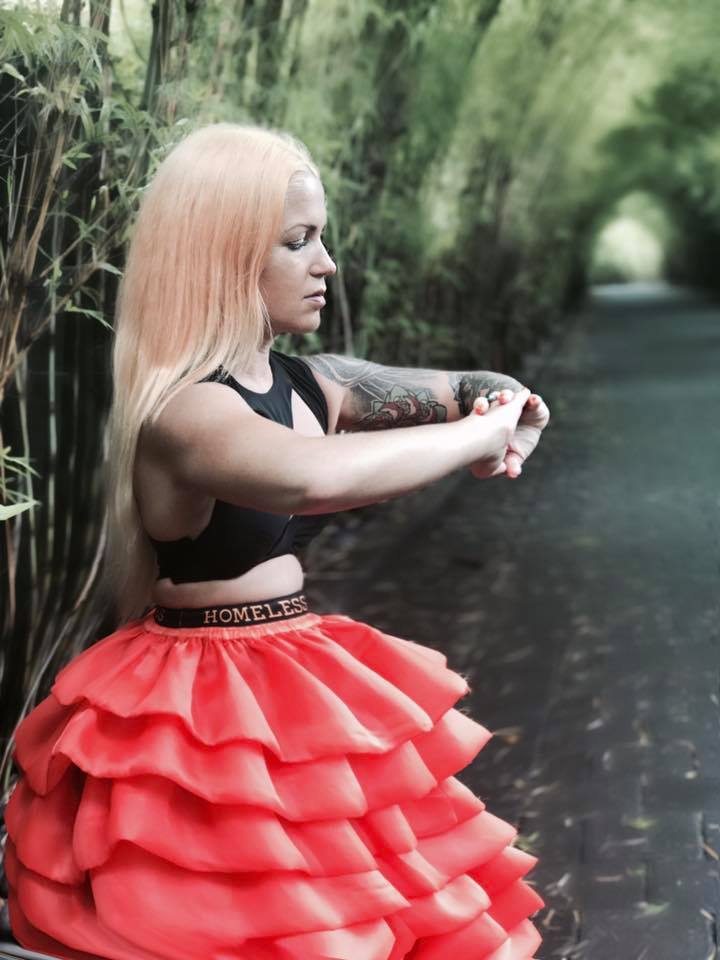 Imagine you just started to fully access your magic
Imagine you began to really BELIEVE, in the things you speak of online, preach on, post memes about, nod your head about, wisely say 'of course' to
Imagine that everything you'd stated to OTHERS as 'how life works' – the good bits! – you then started to live by
Imagine you completely dropped EVERY single fucking story about how your big dreams, the ones you REALLY want, or the ones you see as surely still being WAY off, could not just be yours now
And imagine you just decided – 
Today – 
Quite clearly – 
And calmly – 
And motherfucking CERTAINLY – 
To ask.
But not in the wishy-washy and slightly apologetic and MEEK way you ask at the moment –
Where you tone it down –
Just a little bit –
Just in case –
Because, really, after all, there are a GAJILLIONTY REASONS why you can't actually have all THAT yet –
(or maybe at all) –
And instead you asked with ABSOLUTE faith, and also absolutely COMPLETELY – no holds barred – 
For what you really want
What you see inside of you
What your soul is TELLING to you
Imagine if, instead of worrying about it or even trying to underSTAND it all, you just REALLY FUCKING WENT FOR THE END GOAL.
Now.
Even though even though EVEN though surely it would be ASKING FOR TOO MUCH, and besides, you gotta PROVE yourself, and besides, you're just not THERE yet, or cool enough yet, or READY yet, you gotta fix your hair and lose WEIGHT and just be BETTER first, and I don't know I don't know I don't know stop being SCARED?!
No.
None of this is needed!
You CAN ask fully now.
And the thing is –
When we speak of accessing MAGIC –
You don't need to understand the mysteries of the Universe in order to USE them. In fact, you don't even need to understand the mysteries and magic of YOU in order to use it!!
I want you to know this
I want you to feel this
I want you to CLAIM this
MAGIC IS FUCKING AVAILABLE TO YOU BABY

It's available now
It's your BIRTHRIGHT
And maybe it's NOT even magic at all, or being superhuman, or being the 1% within the 1%! Maybe that's just stuff I SAY, to try and call you out, and get your attention, get you to listen, but REALLY what I KNOW is –
All of the stuff we label as MAGIC is, well, just what has always been available to us
The whole time
Part of the human EXPERIENCE
In fact, the WHOLE ENTIRE FUCKING HUMAN EXPERIENCE, if you think about it, is magic
Where we came from
Where we're going
And everything we're doing in between
NONE of it makes any fucking sense
It's ALL just about higher power and source and things we can't ever fully define, or know
So why on earth would you imagine that getting or becoming or doing or having anything on EARTH would require utilising only PHYSICAL powers, or things that make sense to the unawakened minds of the masses?!
I mean, really –
YOU are not an unawakened member of the masses … right?!
So, at some point –
Might wanna stop tryna create your life in the way that THEY do …
God bless them.
And perhaps the way you live YOUR life, and access YOUR powers, will awaken some of them …
That'd be nice!
But either way –
WHY THE FUCK ARE YOU PLAYING LIFE WITH YOUR HANDS TIED LIKE THAT?!
When you were born – 
In fact, long before that –
You were given the power of choice – 
Choice to choose –
Choice to create – 
Choice to become – 
You were BORN with INFINITE and UNLIMITED choice
GOD HIMSELF SAID SO
And if you really really REALLY fucking got what this meant –
Well.
I just think …
You'd be showing up a lil bit differently right now
You'd be asking for ALL that you see inside of you
And you would honour and say YES to, your EVERY soul desire
You'd know that that's not just something you GET to do, it's also a RESPONSIBILITY to do, to follow that blueprint from within
You would flat out KNOW that if it comes through you –
A dream
A wish
A direction
A desire
Then it is YOURS, it is AVAILABLE, it is also available NOW, and ALL you have to do is decide, ask, surrender, trust, and then show up in the now!
Do you get this?
EVERYTHING.
That means your BIGGEST money … fame … impact … fun and adventure … love … LIFE … YOU dreams.
ALL OF IT.
YEAH YOU COULD BE SEEN AND FOLLOWED BY MILLIONS ALREADY –
For example.
If that's what you've seen inside of you.
And if only you had have freaking CHOSEN, instead of dilly-dallying and ONE-daying it.
You will RECEIVE, in direct proportion to how much you BELIEVE.

So, imagine
Imagine you started to fully access the magic within
Imagine you just began to BELIEVE in everything you can see and feel inside of you
Imagine you just quite calmly –
Quite clearly –
Quite CERTAINLY –
Claimed it.
Claimed your superpowers.
Claimed your birthright.
Claimed the so-called IMPOSSIBLE, being the norm.
And imagine if this became SO much your life experience, that you didn't even refer to it as MAGIC, not in the sense of it being something not quite real, but instead you just saw it as of COURSE –
That's how it is.
No, I don't fully understand it, and maybe I never will.
But I didn't come here to be a fucking research analyst.
And I don't need a study or anybody else's approval or proof in order to know what is real.
I decided to stop living life like the unawakened masses.
And I just decided that from here on out –
I create and become and receive what I see inside of me.
It just happens.
I don't know or care HOW.
I just know that if I see it, I claim it, I mean it, and I have faith and then I show up and do what my soul is DIRECTING me to – 
Every day – 
Every moment – 
No matter what that IS – 
Then, well –
The life I live and how fucking fast things come to me could be termed as MAGIC –
Sure …
But really it's just creating
Want to know one of the things that is MOST true about your birthright, and who you are, aside from the fact that you were born with the power of choice to choose ANYTHING?
You were born as a creator
You were born in the image of the GREATEST creator of all
AND YOU WERE GIVEN THE POWER TO CREATE YOUR OWN WORLD, TOO
I mean …
It's not that complicated
We've MADE it pretty damn complex … and kind of SILLY, really, when all we EVER had to do was look inside
And then decide to bring to life what we see there
And boom –
Poof –
Just like magic – !
So it is.
If you decide, of course.
That's all.