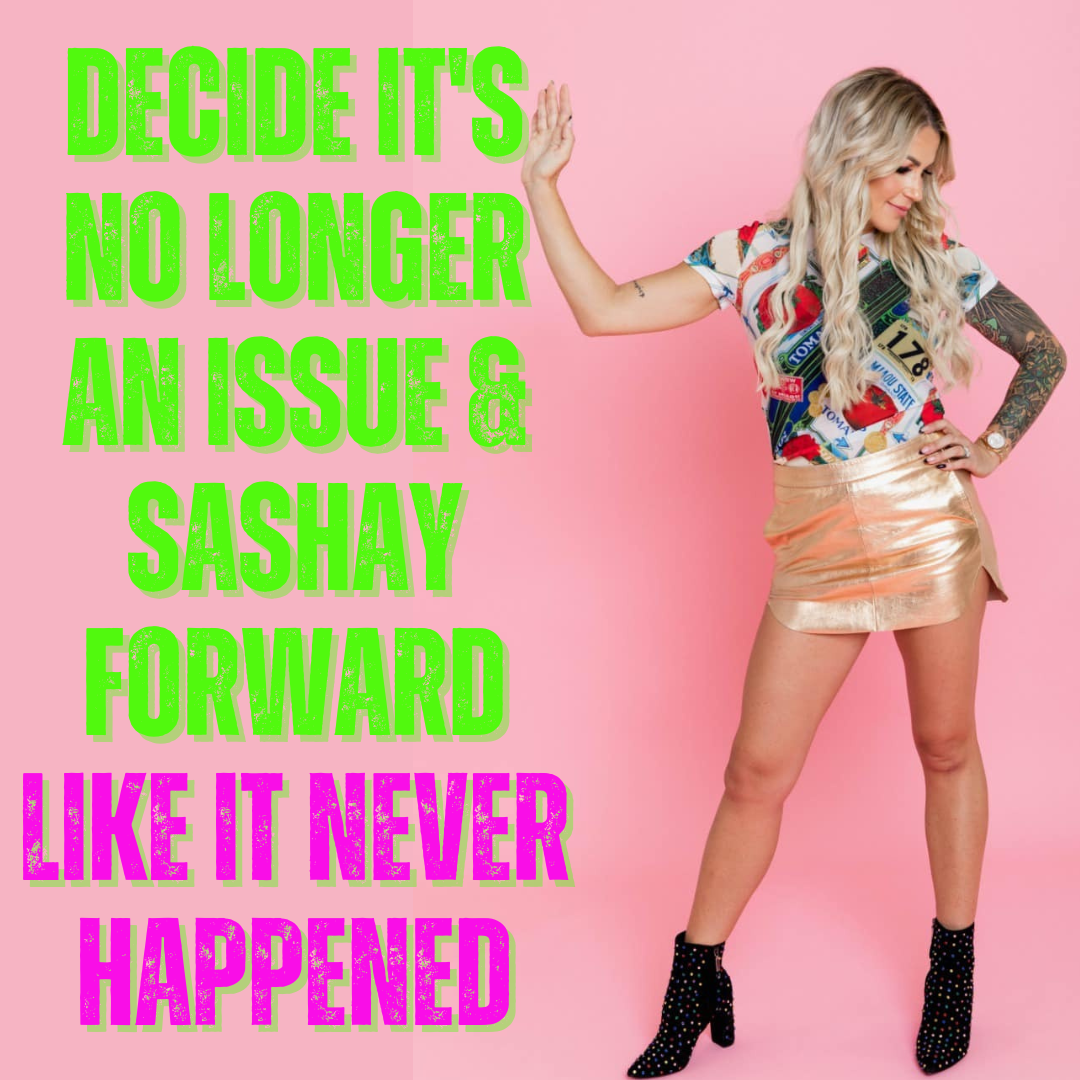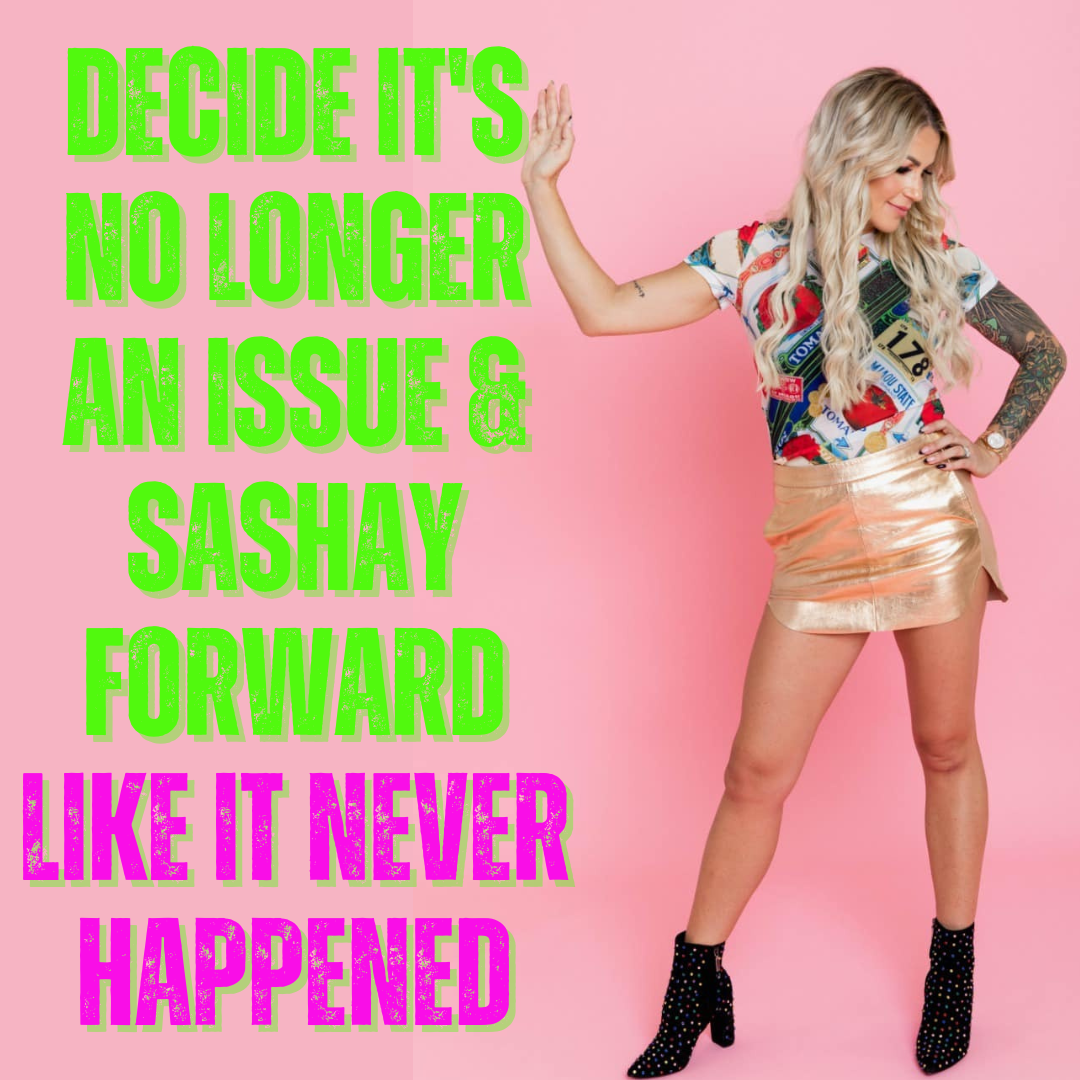 One of the most powerful stories of my business journey, one I've told over and over again and which always just re-inspires ME as much as anyone, is about the time when I just decided that the massive debt I was carrying?
Was just no longer going to be a problem.
I'd been fighting my way for what felt like years at the time, and must have been at least a few, to get out of debt and finally BREATHE with money, but all that happened was the noose tightening ever so continually MORE, as the money owed climbed, my lifestyle barely changed, my EFFORT ever more exhausting and endless, and just about every bit of work I was doing?
Was endlessly pouring blood sweat and tears into a not only insurmountable mountain of debt, but one that kept GROWING! All the while, my head barely above water in what felt like an all day every day fight just to stay afloat.
And the worst part … for me at least … was that I knew I was doing good work! I was being creative! I was being of MASSIVE service to those who I was working with and helping. I was in my purpose work!
But the ENERGY was a full 180 off of where it should have been.
So what it FELT like … despite value based and indeed high quality and result-gettin' outpout … was EXHAUSTION. DESPAIR. And just plain old frustration, as it didn't make sense!
Isn't the whole idea that you should be winning if your WORK is aligned?!
Well, short version – apparently no. Even though, longer version – yes that is definitely the idea! It's just only one part of things.
Now here's the thing. Like most of the driven high-creating women I work with, I'm not against a bit of blood sweat and tears. In fact I LIKE the push. I ENJOY purposeful pain. I WANT to be stretched. I like being held to the fire, no I LOVE it! I am BORED if everything is just same same. I would be BORED if I didn't have to stretch and twist and turn and bend over freakin' backwards. I do that stuff for a HOBBY! (literally lol, one handed pike press ups and on-my-way-to-one-handed-handstands was where I was at just a couple hours ago. Ha! I still have a ways to go).
So …
maybe I was creating it all?
Well, maybe. And – it certainly bears considering, this whole 'those who like and need the push create themselves a mountain to have to push against thing'. It is COMMON. However –
just because you are a born to be held to the fire creator does not mean you have to be held to a seriously shitty fire which only COSTS you, and keeps you bound!
The fire gets to be you just in the fire of BEING you each day.
And the mountain which never moves and only gets worse? Whatever that is for YOU right now?
IT WILL MOVE, WALK STRAIGHT INTO THE SEA, OR JUST VANISH LIKE POOF WHEN YOU DO TWO THINGS:
1) Command it to, and believe it
2) STOP FREAKING LOOKING AT IT LIKE IT'S THE REALEST THING YOU EVER SAW AND LIKE YOUR EVERY MOVE SHOULD BE BASED ON THIS REALITY
The mountain will move when you quit structuring your entire LIFE around going around it, and instead just SASHAY RIGHT THROUGH IT LIKE IT WAS NEVER THERE.
Like it never happened!
Like it never happened!
Like it never happened!
So how I got out of 147k of debt, which I'd been hacking away at and never getting further with for YEARS, despite ENDLESS and also really GOOD work?
I just woke up one day and decided it wasn't going to be a problem anymore.
I decided to IGNORE it.
I decided I was just done with giving it ANY attention.
And that I was going to just SASHAY MY WAY FORWARD AS THOUGH IT WAS NEVER EVEN THERE.
I just DECIDED –
it was going to somehow sort itself out, and it wasn't my concern.
At the time, I relayed this to my brother who had been my 'go-between' with the tax office. Who I owed half that money to. I told Ash "I'm ready to talk about my taxes now". I'd been ignoring his calls for weeks. When he tells this story he recounts that I literally got on the phone (him thinking I'd finally come to my senses and was going to be a grown up and that I had a plan!) and I said –
"I have a plan. I've just decided it's not going to be a problem anymore"
He told this story at an event we ran back in 2018 and I can still remember the room in stitches as he said how he held the phone away from his ear, looked at it in disbelief, and thought to himself "I think she's actually finally lost it. She's actually certifiable".
Fast forward to now … the story itself having taken place well over a decade ago … and Ash for some years now having been the COO in my company … and he wouldn't even bat an eyelid at this sort of idea.
We REGULARLY just take our focus completely OFF whatever we don't want to grow and put it ON to where it should be.
Which, when you put it like that, sounds really quite reasonable and grown-up after all.
And that's the thing you have to understand …
the GROWN up (and also biblical, if we wanna go there) approach is to STOP FREAKING OBSESSING ABOUT HOW TO DEAL WITH YOUR MOUNTAIN.
And just DECIDE –
it's no longer going to be a problem.
This does not mean don't make the calls that need making. Work out payment plans. Be ACTUALLY responsible. I did all that. It just means – completely let go of and look away from anything you can't actually control. Action what integrity and faith would HAVE you action.
And then SASHAY ON YOUR WAY LIKE YOU DON'T GOT A CARE.
What, do you think that hyper-focusing or at ALL focusing on the fact that you DO have a care is what's gonna deal with it?
That's just plain nonsense. And you know it!
For me, the DECISION to decide it was no longer a problem gave me immediate freedom. This NATURALLY resulted in my creativity, flow, fire, output, and also physical and emotional energy just SKY ROCKETING.
Even though what I was doing was GOOD before that … it was through a LENS OF FEAR.
So it continued to create an OUTCOME of fear.
Flip the lens:
Flip the outcome.
Do you get it?
Here's what else you need to get:
Within 6-12 months of me deciding that the debt was no longer a problem, it was gone.
I couldn't even really tell you how. Obviously the money showed up. But it did so when my gaze was where it needed to be.
And so what if, whatever is going on for you right now …
you just did that?
Now don't forget –
Life is Now. Press Play.
Kat
PS.
The Play Life #Rulebreaker Society is here, and we begin next week. Eek!
LET'S TEAR IT ALL DOWN AND BUILD SOMETHING ACTUALLY FUN.
From boring and BLEUGH to can't-take-my-eyes-off-her in just 6 weeks!
This is my all new live course and I could not BE any more excited to dive into it with you!
As an entrepreneur who is a CREATIVE GENIUS AND BORN TO RUN THE THING (no need to be coy) who also just doesn't WANT to have to follow the rules (and knows she shouldn't have to; YES I mean you!) this is the EXACT activation | kick up the booty you need to RE-IGNITE YOUR BIZ MONEY AND LIFE WITH THE TRUE VIBE OF YOU BEING YOU.
YES you should be making a lot more money right now, with a lot more ease.
And YES you should be having way more fun right now, with way more ease.
YES, the things hanging over you should just … go away. And they can!
But your GROWTH, your EXPLOSION? It's not on the other side of you obsessively focusing on how to deal with your problems.
It's on the other side of the fact that you handed that OUTPUT over, and instead?
DECIDED IT WAS NO LONGER AN ISSUE AS YOU SASHAYED YOUR WAY FULLY FORWARD INTO WHO YOU CAME HERE TO BE.
So?
HOW 'BOUT WE JUST DO THAT?
www.thekatrinaruthshow.com/playlifesociety > only a couple premium spaces remain! Live course at hell yes no brainer cost for everyone starts next week!