News
Did You Know? Eating More Of These Foods Speeds Up Detoxification And Fat Loss!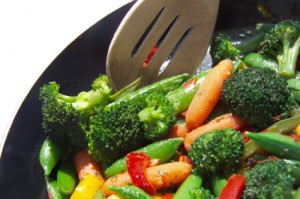 You've been hearing it your whole life, and I have to tell you – your Mum was right. If you want to be grow up to be healthy and strong then you have to eat all your veggies.
I don't know if you realise this, but eating more vegetables is one of the simplest and smartest things you can do to speed up fat loss. You think you're being so smart putting in the hard yards at the gym, saying no to breads and pasta and obediently scarfing down your protein breaky? Well, okay, you are being pretty smart with all of that, but is it possible that you're doing so many things right on your quest for health and vitality, and yet still neglecting this one very simple element?
Forgive me if I'm jumping too rapidly to conclusions, and I must admit I have met more than a few readers who eat truckloads of veg, but for the most part? Yes, yes it is possible. If not completely probable.
9 serves of vegetables per day?! is she crazy?
If you stop by Body Incredible regularly you'll know that I'm a big fan of Charles Poliquin (in fact, he is one of my most influential mentors, as well as my Coach for my training and Biosignature studies). You've probably also heard me mention Dr Jonny Bowden – Dr Jonny is a medical doctor AND a nutritionist and he wrote one of my top 5 favourite books of all time; Living the Low-carb Life. It's both entertaining and educational, which is a great combo.
Anyway, sorry, I'm doing that go off onto 10 different tangents thing again, aren't I?!
The point I was getting to is this – when 2 of your most respected industry professionals join forces on an article, you know it's worth reading a couple of times. In The 9 Habits of Healthy People, which Dr Jonny wrote for Charles' blog, he says this of vegetables (and it's point #1!):
Eat your vegetables. No kidding. And I'm talking at least 9 servings a day.. Unless you're following the most stringent first stage of the Atkins Diet, you should be able to consume 60-120 grams of carbs a day (depending on your weight and exercise level), and you'd have to eat a stockyard full of spinach to get to that amount. Every major study of long-lived, healthy people shows that they eat a ton of plant foods. Nothing delivers antioxidants, fiber, flavonoids, indoles, and the entire pharmacopia of disease fighting phytochemicals like stuff that grows.
As if that's not convincing enough for you, I've also heard Dr Jonny say that the most important supplement for fat loss is fiber. More veg = more fiber, yes? And this is the key to detoxification, because when you lose body fat it's actually toxins which are being dragged out of your fat cells and into your blood. Fiber is what swooshes those toxins out of the body, which I really think is a far better option than leaving them in there.
Don't you?
but it's too hard/i don't have time/i only like spinach/it costs too much!
It's pretty simple really. Either your love yourself and your desire to lose weight and be healthy or to lose the final 5 is strong enough to do what it takes, or you care more about your can't-quite-be-bothered approach to nutrition.
There really is nothing else to say about any excuse you care to come up with.
the best veggies for fat loss and health
Later this week I'm going to post one of my favourite 'get all your veggies in one yummy hit' recipes. (Yup, that's the official name of the dish!).
For now, here is a list of especially nutritious and yummy vegetables. You'll notice they are mostly green – I'm a big believer in eating predominantly seasonal and local vegetables, and I think green is best. Add some colour now and then, but do remember that when we talk about vegetables I'm talking low-starch. This does not include pumpkin, potato, sweet potato, corn (that's a grain anyway), and most root vegetables.
Enjoy!
Cruciferous veggies are great for fat loss, especially as regards your lower body. These include cauliflower, broccoli, cabbage, and brussel sprouts
Zucchini
Squash
Green or yellow beans
Spinach (a great source of iron, and it really does make you strong!)
Any sort of lettuce or leaf (organic please as they are sprayed
directly)
Cucumbers
Kale
Silverbeet (these two are great options in salads, and bitter vegetables such as Kale are great for digestion)
Spring onions
Any fresh herbs; fresh chilis
Celery (yummy snack with almond or cashew butter)
Green capsicums
Olives
Artichokes
Pickled foods like eggplant, green tomato (pickled stuff is great for
lowering blood sugar response!)
Onion
Mushrooms; unless you have ever had fungal issues such as
thrush or candida
If you feel so inclined, I'd love for you to comment and share either your favourite way to eat your veggies, or a question about what you struggle with most when it comes to getting all your greens.
Don't forget –
Life is Now. Press Play.
Kat x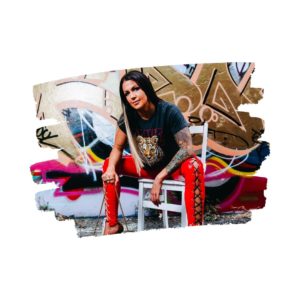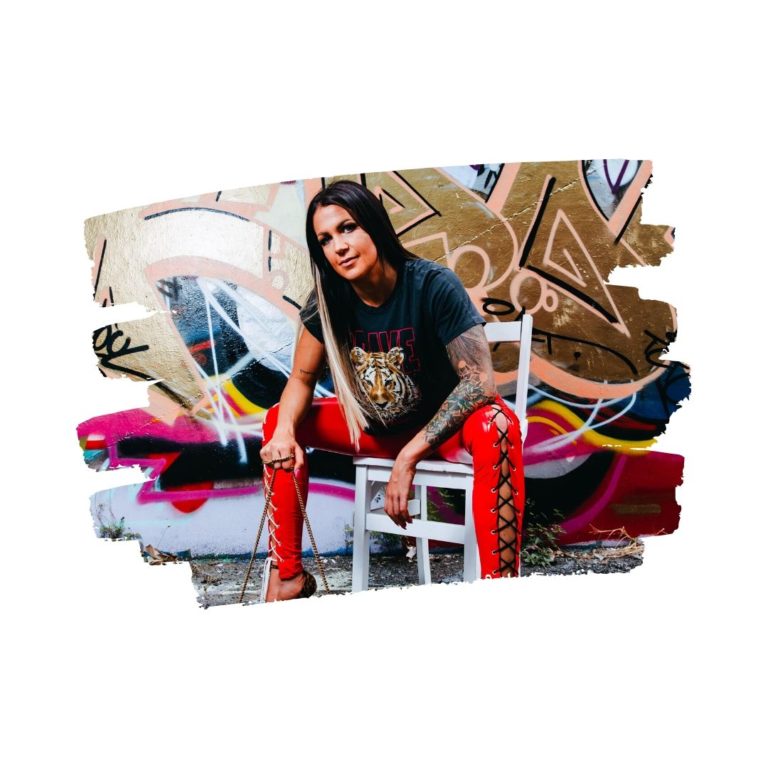 P.S.
I decided, once upon a time, to make $100,000 in a month! I kept on deciding! It took a little time … (far less than I thought, actually, in the end) … but it happened.
Since then I have decided my way up to over 4x that per month.
I have produced this level of income at The Katrina Ruth Show for nearly 5 years now. (6-figure months and eventually, starting 9 months after the first 6-figure month, multiple 6-figure months. Consistently!).
I have also mentored countless badasses in the online (and offline!) space who have, during the time mentoring with me, and / or afterwards, achieved this 'milestone' income goal as well.
I am known in the entrepreneur world for flicking the damn switch for the called ones.
One of said called ones asked me a week or two which of my existing courses would be most helpful for understanding the mindset of myself and my clients who have hit and surpassed the 100k per month goal! Understanding the mindset as well as the strategy, or whatever else was part of it.
I said I'll have a little think about that … and then instantly I thought – "huh! Why do I not have a course on that! That would be a GREAT course!"
Guess what?? I NOW HAVE A COURSE ON THAT! Well .. it opens officially tomorrow! But there's a sneak attack secret-y sort of thing happening already.
>>> The 100k Per Month Formula just opened for registration! <<<
For the Entrepreneurs Who Were ALWAYS Gonna Run the Damn Thing!
10 modules (all new live content)
11th bonus one (duh)
3 insane extra bonuses (one is an entire brand new course on finding and building your Soulmate Team .. I'll be launching this after THIS, at $199, but you get it free in the 100k Per Month Formula!). Another is an entire 30-day mindset course on 100k+ mindset, with daily journal prompts. Yes, this is a BONUS, in addition to the 10 modules + 1 + (did I mention!) Q&A hotseats and more with me.
I am so excited for all of this!
People have been signing up already. I may have done a secret sneaky stealth launch to a few peeps, and they hopped RIGHT on, especially when they saw how freakin' wow the vibe was not to mention OH – the VIP / Super VIP options. You gotta keep your eyes peeled!
Full Sales Page + Success Stories + ALL the Vibe of the 100k Per Month Formula coming in the official launch May 28! Join Now in the Secret Drop and Receive the 'Stealth' Bonus … this extra bonus goes away once the launch officially goes live tomorrow!
Shhhh deets below:
Time to decide freakin' bigger baby.
It's go time.
LET'S GO.
Amen!