Purpose
DID YOU FORGET WHO YOU FUCKING ARE?
Did you forget who you are, and what you came here to do, and where you CAME from, and what brought you here, and the only way you could possibly ever move forward?
Did you forget that you were never ABOUT that motivation, that you were never the person who needed to wait for inspiration to strike or for the muse to deign to visit, or for the 'desire' to take action to bubble up within?
Since when did you need to fucking wait for motivation?! Since when was it a thing that you needed to FEEL like it, in order to do it? You were always the one who DID the damn thing whether you felt like it or whether you did NOT, and that's precisely how you GOT to this place!
Everything you have already in place in your life … EVERYTHING you've already accomplished and are rightfully damn proud of yourself for – EVERYTHING you have become in spite of all the reasons why it was out of reach and so damn hard for you, ALL of that is a product of you did the damn thing regardless of what your EMOTION in the moment was.
True?
True!
So, let me tell you something, about why you feel so down, and flat, and drained a lot of the time, about why you can't seem to get yourself off the couch or bed and get going when you know you need to, about why you feel so damn STUCK –
It's NOT because you need to wait to feel ready.
It's NOT because you need to wait for motivation or inspiration to strike.
It's NOT because there's something wrong with you and that that's why you're spiralling down on energy, down on vibe, you're somehow missing something or maybe you're just sick.
Plain and simple, you have a deficiency of doing the damn WORK.
Plain and simple – you've forgotten who you fucking ARE!
Plain and simple – it's time to kick your own ass back to BEING the person who got you to here.
The bitch who got her ass up and acted based on the OUTCOME she wanted, not based on whether or not she 'felt' like it, or whether or not it was the right phase of the fucking moon or some bullshit like that.
The bitch who REMEMBERS that when she DOESN'T feel like it, and she does it anyway, she right away remembers – oh YESSSS, this is why I do what I do, and how in the actual FUCK could I have possibly thought I didn't need this?!
Make no mistake – you love the work. You love the SOUL work. You love DOING the damn thing. And you create the flow by realising you ARE the flow.
If you're feeling disconnected, disjointed, sad or flat or bad or down, the answer is not to stop, slow down, rest or pause until you magically feel like you're good to go again.
The answer is to sit the fuck up. WAKE the fuck up. And remember –
No excuses.
No BS.
Just motherfuckin' aligned action.
There's no way around it. The only way out of the funk, is THROUGH, and the way through?
Do fucking you. The real you.
Remember –
Life is Now. Press Play! 
Kat x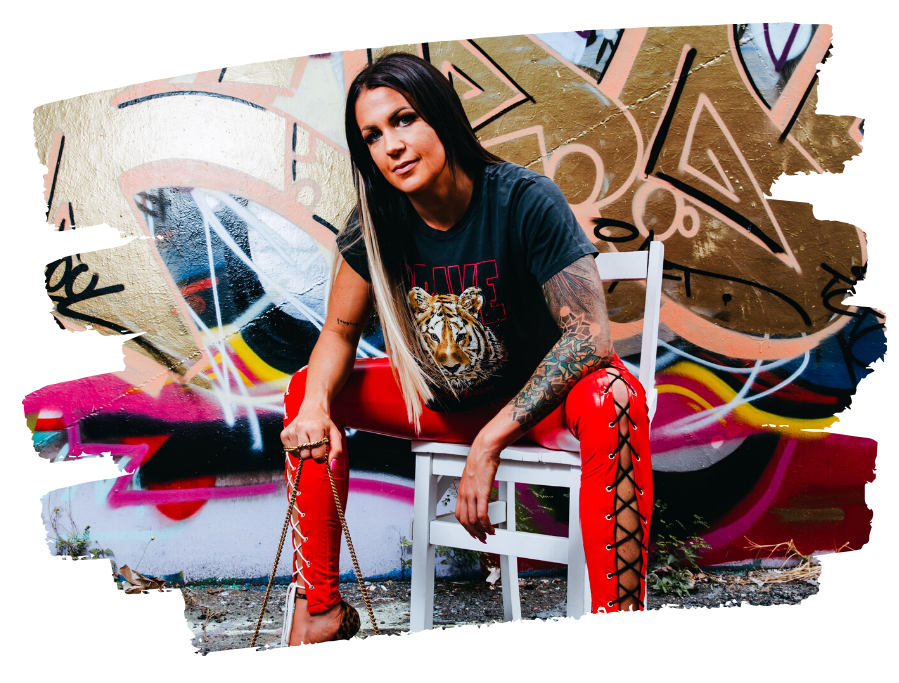 PS.
– dreamer. wanderer. soul led creator. One who was born for MORE.
I'm creating my new course, Big $ollar Energy, for the one who always knew she is here for millions,
to make it. To impact them. To create. And to LEAD.
Big $ollar Energy
The Money & Expansion Course for the Soul-Led Wanderer Who KNOWS It's Time to Go All in on HER,
and Let the Damn Receiving Take Care of Itself. The Way it Was Always Meant to Be.
Which means?
Identifying and releasing everything that gets to go, from the way you're thinking you need to do shit now, to the purposeless bits of the push or biz that it just don't need to be about, to the hidden junk in your psyche that gets to go.
>>> It's not about the do. The push. The win. When who you are when you only go within naturally PLACES you at the top,
but of the right fucking mountain.
The one that was always YOURS.
And then you finally WENT there.
Here's the thing, for us, about allowing an expanse of RECEIVING.
IT HAPPENS WHEN WE GO TO THE PLACE WHERE IT JUST IS.
And always was.
Class starts LIVE on Monday May 24, however early access + Big $ Energy vibes will open from Monday May 17 in our Telegram chat + join now bonuses are open already!
www.thekatrinaruthshow.com/bigdollarenergy
> it's time.