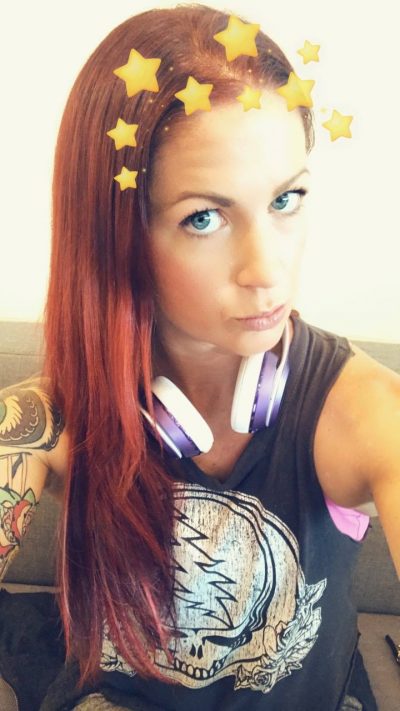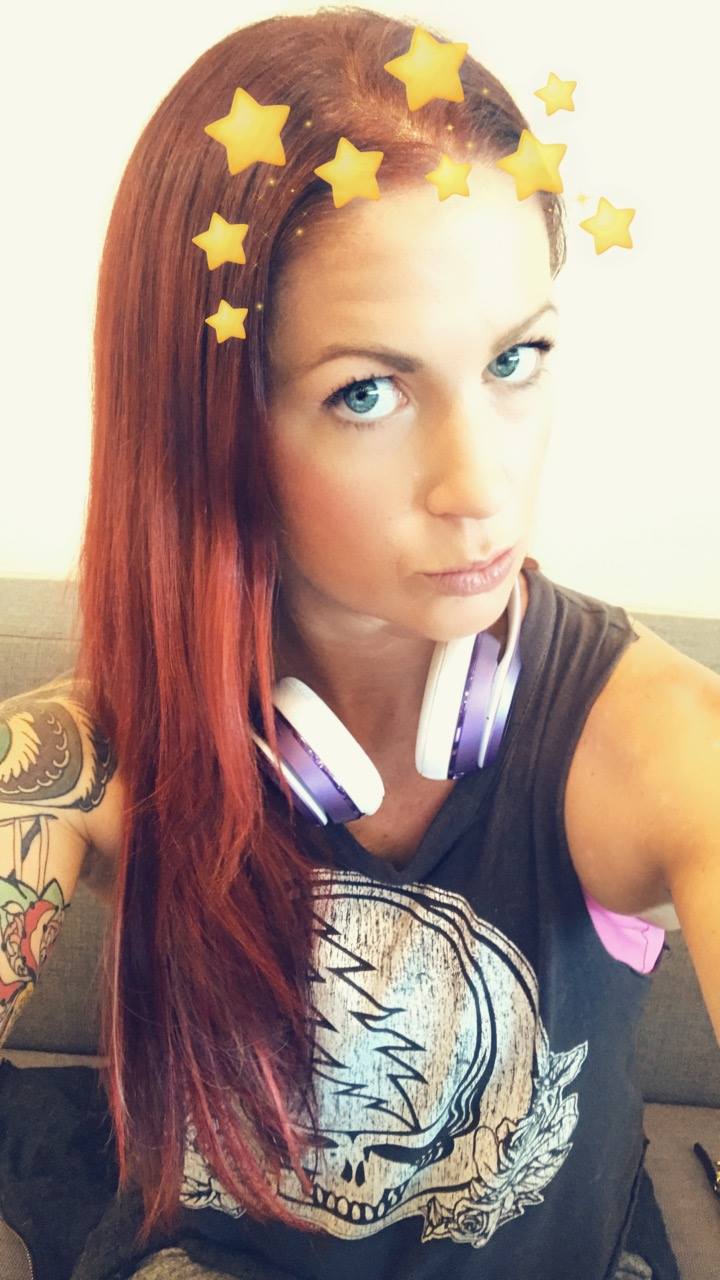 Success Mindset
FEEL LIKE A FRAUD, AND SCARED EVERYBODY WILL FIND OUT? TIME TO STEP UP AND SHINE!
Ok. That not really shining 'cause you think you're not good enough and that people will find out you're a fraud thing you got goin' on? Time to quit that shit …!
So here's how this went down.
SO many things. SO many fucking things. So many SIGNS, you know? SO many God damn signs, messages, downloads, flashes of inspiration, TRIGGERS, have come up the last few days all of which have clearly been leading me, commanding me, REQUIRING me to write this post for you.
It was going to be a post about the HOW of gettin' paid to be you … hint: BE inherently of value so that you just being you IS of value … by which I mean just OWN your freaking value … but anyway, turns out the post is not about that, not quite, not fully.
Then I thought I'd write about making a PROMISE to just keep on seeking alignment … because I was thinking about making a promise to God to, no matter what, just keep seeking him, but that I would BREAK my promise to him which I've made so many times before and FAILED at, to be perfect … and THAT made me think of how that's what ALIGNMENT is all about, just promise to keep seeking it, but, hmmm, I don't think THAT is the post for today.
And then I found myself wanting to tell you to remember to BLESS WHAT YOU WANT! You know? Like, when you see somebody shining like a BRIGHT FUCKING STAR, or doing THINGS, the THINGS, that you wish you were doing, that you kinda sorta feel you COULD be doing if only you just freakin' made it a MUST, and you feel – jealous. Triggered AF. Grumpy! And sad. Yep – gotta bless the person, the situation, all of it, or how the hell will you GET it?!
So, I thought about that. In fact, the first 2 post ideas were trying to worm their way out of me between 1130pm and 2am last night when by rights I should have been SLEEPING, since I had to get up at 4.45 today … and did! So, that was fun.
DON'T WORRY!!
I have been H.I.I.T sprinted and caffeinated into fully switched the fuck ON, and in not too many hours I'll be snoring away in my Virgin Australia flatbed, LA bound! So, no need to feel too bad for me
🙂
Anyhow.
Sometimes when a message is coming through you, it first shows up in sorta SHADOW versions. Like hmmm, yes, that would be a good post. Or hmmm, okay – I can livestream on that! Or hmmm, okay, somebody should SAY something about that!
And then, for whatever reason, you just don't get it out, and all of a sudden you have ONE more conversation or ONE more download, which suddenly melds the whole thing together and you realise oh FUCK –
THAT'S what I need to talk about!
And this is what I need to talk about.
What I need to tell you.
What just KEEPS COMING UP, even amongst my MOST successful of clients, and even from friends and peers I know whose business make 7-figures … multi-7 …. 8 … in some cases even 9 and multi-9!
And that message is this:
That thing you're doing, where you're shrouding yourself a little, playing small or safe or nice, being UNAPOLOGETIC about who you are, and just kinda tentatively peering around the edges of your God damn LIFE –
Yeah.
That's gotta stop.
I mean, let's just be practical! Reasonable! You DO know how REASONABLE I love to be, don't you?!
And REASONABLY and PRACTICALLY and LOGICALLY speaking, I'm just gon' let you know:
YOU'RE NOT GOING TO WIN THE INTERNET WITH THAT KINDA ATTITUDE!

Your shit will NOT go viral!
NOBODY is gonna be inviting you onto their top rating shows, podcasts, sites.
You will NOT be sought-after to speak at cool AF places.
And frankly –
M'dear –
NOBODY IS EVEN GOING TO REMEMBER WHO YOU ARE.
If you think I'm being a bit harsh, and besides, you don't 'need' to win the internet thank you very much (yeah right, stop lying, you want your message to be seen, and YOU want to be seen, be honest!), then shut the fuck up and just think about this:
It's not about whether or not they're gonna remember who you are, actually.
It's about the simple and undeniable fact that they can hardly remember who you are –
If you don't first –
Y'know –
SHOW THEM.
Can't remember something you never saw, can you now?!
So there.
Anyway, I'm not trying to win points over YOU or something; I know I do get a little bit pleased with myself when I make one though
🙂 … but actually here is the real reason I'm writing. Well, two reasons!
1) I know who you are. I know who you really fucking ARE baby, and I know that this meek, shy, girl-next door, NICE thing you're mostly showing the world, where of course people LIKE you, but who the hell cares really, you were born to LEAD and UNLEASH not to worry about being liked, yeah THAT thing, that's not the real you. Actually.
It'd be NICE, speaking of nice, if you showed that, owned us, and then did your fucking job once in a while!
2) EVERYBODY FEELS THAT WAY.
Do you hear me? EVERYBODY.
I have clients making tens of thousands … even on their way to hundreds of thousands … per MONTH … and I KNOW people (I KNOW PEOPLE!) who are making in excess of millions per month … I have met, had dinner with, hung out with, been in masterminds with mentored or been mentored by some of the MOST amazing and incredible people in the world.
Not all of them! Still so many cool people to meet. But enough to know one thing for sure:
EVERYBODY feels like they're maybe not good enough, like they're just playing a big game of make-believe, like they never got their adult certificate, and like PEOPLE ARE GONNA FIND OUT THEY'RE NOT GOOD ENOUGH AND DON'T REALLY KNOW WHAT THEY'RE DOING.
Everybody?
EVERYBODY.
I know, I know. It's kind of SHOCKINGLY UPSETTING, in a way! Don't worry, I remember that feeling too, from when I found out. That feeling of "what the fuck, you mean I will never transcend into thinking I'm perfect and have all my shit together all the time? I thought that was the whole POINT, or at least part of it!"
Sorry to burst that bubble.
But putting THAT little humdinger aside, isn't it also THE MOST REASSURING THING EVER?
And I know what you're thinking right now! Right now SOMEBODY has popped into your head.
Maybe me!
Maybe somebody else.
But SOMEBODY who you have on a motherfucking pedestal, and you're thinking, well Kat, that's a nice story and all, and I appreciate you tryna make me feel better, but I know for a FACT that SHE / HE / THAT MOTHERFUCKER wouldn't feel that way! THAT person has UNSHAKEABLE CONFIDENCE AND SELF-BELIEF spewing out of their every pore, and besides, they talk all the TIME about how awesome and powerful they know they are … they clearly are REAL grown-ups and also deserved of their success crown.
Once again:
Shut the fuck up.

The only difference between you and them is they decided to own it in SPITE of all those feelings.
And then? They kept fucking deciding, and also doing the work to go with that, day by day, until it took.
Doesn't mean they don't still feel that way even NOW though, by the way! DON'T FORGET I REGULARLY TALK TO SOME OF THE MOST SUCCESSFUL ENTREPRENEURS AND LEADERS IN THE WORLD! And, I kinda sort am one. UNAPOLOGETICALLY!
So, I'm talking from FACT, and from nearly daily conversations, not from theory.
Which brings me to my point:
If you want what you say you want and you KNOW you were born for it you are going to have to get the fuck over yourself and just DO it.
You can twist and turn it any which way you like, justify like all get out, or keep on striving to have just one more element of proof that you're worthy enough, but in the end?
You're either gonna be up here putting your fucking crown on and playing life like the you who is INSIDE and begging to be let out, REGARDLESS OF YOUR HUMAN AF FEARS –
Or you're gonna stay wherever the fuck it is you are now –
Living a life of bullshit.
Stop MAKING your bullshit bigger than your dreams.

You get to have one.
Choose.
Remember –
Life is Now. Press Play.
Kat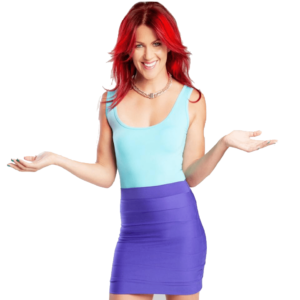 PS Ready to step the fuck up and BE the star you know you're MEANT to be? Sick of everybody else shining so bright when YOU keep on hiding? KNOW you're meant to be SEEN?!
LET'S DO THIS!
Introducing my NEW 1:1 Smackdown: "BECOME THE MOTHERFUCKING NEXT LEVEL YOU"
4 weeks.
You and me.
1:1 at the level of access that normally only my Inner Circle private clients have to me.
An opportunity to go deep, commit fully, get the fuck out of your own way, and BECOME THE MOTHERFUCKING NEXT LEVEL YOU now.
Every week people reach out to me about working with me in my Inner Circle. They've seen the success stories, the incomes that shoot into the tens of thousands per month, even 6-figures+ per month within months of working with me, and they know that they TOO are meant to play at this level.
But they're not QUITE ready to make that longer-term commitment leap yet.
Which – contrary to what a lot of people think – I get. That teetering on the edge stage is freaking scary!!
And I want to help you leap.
So that's why, for the first time ever, I'm opening up no-strings-attached and no holds barred, COMPLETELY tailored just-for-you 1:1 mentoring, an experience of what it's like being in the Inner Circle, for 4 weeks of ALL IN dream life creation.
There are limited places of course …
And it HAS to be a hell yes fit for both of us, where you're ready to hit the ground RUNNING.
Because in 4 weeks we will strip you back to the core and get clear on what's been STOPPING you, understand and fully release it, and energetically align you to being the NEW you, the one who is DOING what she needs to be doing and SEEING RESULTS SHOW UP FASTER THAN SHE EVER THOUGHT POSSIBLE.
If you've been waifting for your chance to work with me at this level, knowing the Inner Circle is 'next' but feeling like it's a lot further away still than what you'd like, then this is your chance.
What we'll be working on together:
* Identifying and releasing your unconscious success blocks – these are the often deeply hidden reasons you just don't get your ass in gear no matter how many promises you make to yourself. With success blocks, even when you DO notice them and they're not so hidden (such as sabotages) you seem to not be able to stop getting stuck in them. You despair as to why you can't seem to grow up, get sorted, or just get over yourself. Well – there is a reason. There's ALWAYS a reason. And we will find it and we WILL release it!
* Understanding sabotage and self-destruction – speaking of success blocks! This is about getting to the core of how your sabotages and destructive behaviours serve you, protect you, keep you feeling 'safe'. This is one of my specialty areas, and one I deeply understand! I promise you that when you understanding the WHY behind your sabotages and self-destructive behaviours or even just 'time-suck' habits, you'll be able to FINALLY move on from them once and for all.
* PURPOSE and mission clarity. No more walking around feeling frustrated and stuck because you 'can't quite put your finger on' exactly what you want your life to be about. I'll show you how to RAPIDLY get clear – crystal fucking clear – on what you're here for. What you want. What your BIG vision is. And how to bring it to life … FAST.
* Future creation in the now. Learn how to clearly see the future you desire and bring it into the NOW, simultaneously elevating your SELF into that next level you by learning to act FROM where you're meant to be.
* Permission. We're going to do MASSIVE work on permission, and ownership, because I've seen that time and again these are the two things which MOST hold powerful leaders and creators back from bringing their dream life TO life. I'll teach you exactly how to give yourself immediate permission to live the life you know you're meant to be living and to take ownership over even your wildest dreams, and then see them start to come to life NOW.
* Money blocks. Plain and simple we're going to bootcamp your money mindset once and for all and get YOU into being wealthy, abundant, able to receive with ease and from flow, NOW. I was 100k in debt and drowning in an inability to hold onto money no matter how much I made because of what I didn't understand which I NOW DO. I can't wait to share this with you. This shit is CRITICAL!!!
* Full-life alignment. One of the things I see with my most successful clients is that they understand that every area of life relates to every area of life. This is why over 50% of my 1:1 conversations are typically NOT about business. The work I do with my clients is about total life transformation … not just because that's awesome, but because it's REQUIRED. All areas get to rise together, and the more we can tune in to the small things which are 'not quite right' (or not at all right!) the more we can shift you into BEING a person who ALWAYYYSSSS gets what she desires and needs. So yes, we're gonna look at all the things. Biz and money, fitness and health, love and romance, all relationships, environment, fun and adventure, more. Success is about creating your entire LIFE on purpose, and loving every bit of that life. That's where it gets to be easy … and FLOW.
* Dream biz + life design. We're going to map out exactly what you really want. And we're going to motherfreakin' create it. Next level AF gorgeous. AND? Exactly what needs to go down each day for that to happen. Aka your personalised NEXT LEVEL success plan.
*** How this Will Work! ***

Weekly deep dive audio trainings covering the above topics + a ton more.
Weekly group-based hotseats with my other private clients.
Bi-weekly 1:1 call you and me, going deep into whatever YOU need.
Unlimited 1:1 audio + messenger access for daily downloads, check-ins, emergency smackdowns, alignment tune-ups, you name it!
BONUS:
You'll also receive the audios from my $6000 high-level mentoring "Success Mindset Apprenticeship". This was one of the most successful and transformative 1:1 intensives I ran in 2016 and my students were BLOWN AWAY at the content. I actually thought about running it again live as it was that freakin' good, but I knew I got to actually create something entirely new with what we're doing here, BUT I still wanna give you these trainings!
These are 5 full-length deep-dive audio trainings + accompanying action tasks and journaling work on:
Week 1: Life Appraisal
Week 2: Absolute Commitment
Week 3: WHICH FUTURE ARE YOU WRITING?
Week 4: Managing and EXPLODING Being the Best Version of You
Week 5: Simple Biz Success, + What's It Going to Take From Here?
PLUS: My "Self-Belief" Meditation and Guidance; powerful and critical to get you into NOW being that person who does the work!
AND: "Flipping Negativity" bonus training for you for when you have a meltdown and or are just STUCK!
There will most certainly be ADDITIONAL bonuses heading your way as well … I don't know what they are yet! They'll be downloaded to me as we go
🙂… and based on whatever I see you need.
My intention with this is that you GO next level motherfucking you, so my commitment and promise to you is that whatever you need from me along the way, I'll create for you and / or dive into WITH you, 1:1.
We start NEXT MONDAY October 30, and places are strictly limited, due to the high level of 1:1 time with me.
*** How to Apply / Investment Options ***

PM me now and tell me why this is speaking to you. Let's GO beautiful. This is what you've been waiting for. And I can't wait to work with you at this level. Time to get over yourself –
And GTF on with it. x
PS
Expansion.
10 Days of Live Soul Transmissions, to Help You Find and Follow the Messages Within
Day 1) Trust
Day 2) Certainty
Day 3) Self-Belief
Day 4) Empire Creation
Day 5) Your Deepest Message
Day 6) Following Soul Guidance in All Areas
Day 7) Faith vs Fear
Day 8) Accessing Flow, and Superflow
Day 9) Expanding Time
Day 10) Expanding Money
Every day will be a LIVE soul led transmission.
This will take place on Facebook video, held at a variety of times in order to account for varying time zones, and scheduled only once we have begun. Our daily soul transmissions will be guided from MY higher self and directed from and for YOURS, to help you find and FOLLOW the messages within. The messages of your spirit, your consciousness, of the who you've always been and yet have managed quite well to cover up a lot of the time.
This is about stripping away –
And getting back to the CORE.
We'll dive day by day into the above mentioned areas –
And you'll receive all content and bonuses to keep for life.
There will be daily spirit prompts which you'll receive after each training.
And plenty of time opportunity connect with me throughout, receive transmissions direct to YOUR questions, and absorb more even than what comes through on the trainings, via the energy we'll create in this collective!
It's very rare for me to know in advance exactly what is coming through day to day.
I certainly don't have the details of each day's content. But I know that these areas have been on my heart to talk about, in particular around belief, around certainty, around living from FAITH.
We know that exactly what is meant to come through for you WILL, and then some. And that if you intend and allow for it to, it will change, most likely before we even begin, due to your energetic commitment, the direction of your LIFE!
Meaning: direct it back to absolute soul alignment.
*** NEVER Seen Before Bonus! ***
As part of this, I've been guided to offer a NEVER before seen bonus … one I feel super vulnerable about sharing!
It's the exact journaling I did to allow the download of THIS offer through. How I allowed the idea to bubble up. You'll see my doubt, uncertainty, annoyance. You'll see what I discarded. How I went through the layers. And how I KNEW, this was the one.
I'll ALSO add in copies (screenshots) of my conversation with my COO Ash, where I was talking through the idea and allowing it to come to life.
I want to show you the exact Idea to Launch process!
This bonus alone is EASILY worth the cost of this program, particularly when you hear the mindset side of it, in terms of STAYING THE COURSE and refusing to back away from my self until the idea showed up!
I refuse not to create!!
AND, when you register for EXPANSION today (and how could you not?!) you'll also receive early access to the Pre-Work. This is ALSO never seen before, and brand new just for you – and it's a guided meditation on remembrance, to help you connect back to deepest self and the most certain truth of your destiny, before we even begin.
Perfect priming, for when we expand RAPIDLY into all that is coming through in this work!
Of course I could now go on and on here, about what I could or should have charged for this, and what it's actually going to be …
Or about all my accomplishments on line and off, with money, with purpose, with passion, with flow …
I think you know all this anyway. Even if you just me! Your soul feels what matters. And that's ALL that matters.
But I will say this:
You've always known it's supposed to be about ALL that is inside of you. That it's meant to COME from a place of purpose, passion, and SUPER super flow. And that if you just.freaking.trusted, and showed up FULLY from that place, you'd be living in a different reality already.
THE ONE INSIDE OF YOU.
If that's true for you right now, then LET'S GO CREATE THAT REALITY.
Right now
Press play for regular, (super fuck yes!!) upfront or payment plan
OR
Press play like a VIP, and receive the full course, plus 10 days direct photos or screenshots of my ACTUAL personal journaling, so you can see how I create and expand my life, PLUS a VIP only follow-on live Hotseat, where you'll receive a personal transmission just for you, if you'd like one! Payment plan also available.
>>> https://thekatrinaruthshow.com/expansion
We start Monday 17 December, US time!