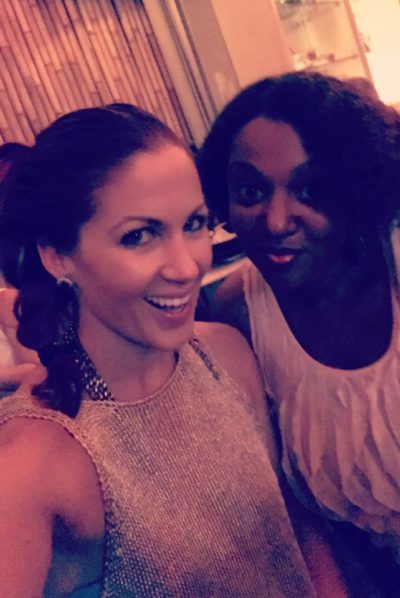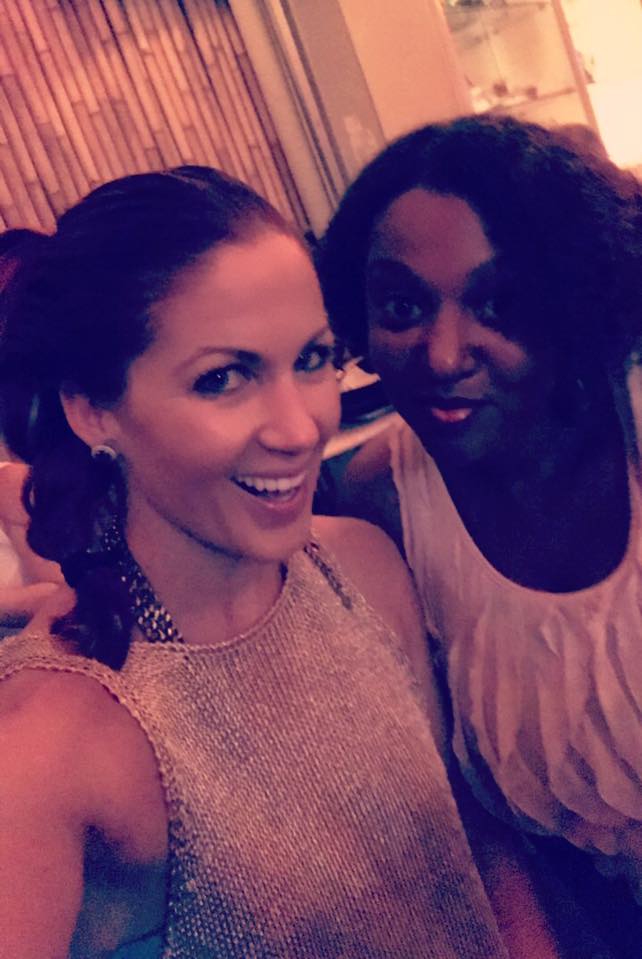 Live Your Passion
YOU'RE A WARRIOR QUEEN, A SUPERSTAR, BORN TO SHINE AND LEAD – GET OVER YOURSELF AND START SHOWING UP LIKE IT
I want to tell you a story, a secret, a download, a truth, it's a WHISPER from my soul to yours except that I feel like the whispering thing isn't working so well right now so I'm just going to SHOUT it.
And I don't know why it's not occurred to me until just now that we have to have some words about this, you and I.
That there is ass to be kicked. Mostly yours, although you KNOW that ain't true, 'cause if I'm kicking your butt or PREACHING to its fine self (insert odd mental image of me preaching to your butt), then I'm ALWAYS first and foremost kicking mine, because one thing we know for SURE is that the message which comes through?
Comes through firstly for YOU.
Yours for you, and mine for me.
So if I find that I feel the need to YELL at you, to RANT at you, to hold a mirror up in front of you and ask you WHO THE HELL YOU THINK YOU'RE SHOWING UP AS, 'cause it ain't that true next level LEADER | STAR you, then clearly I feel a need to look in the God damn mirror myself.
Which I do.
And I shall.
Always.
Again.
But before I yell before I rant before I tell you a story, a secret, a download, a TRUTH, expressed in my finest #ShoutyPassionatKat format, can I tell you this?
You shine from within.
You are SO clearly born for it that it's evident to EVERYONE all around you.
You have something about you that is truly REGAL –
You carry yourself in a way which STANDS OUT.
There is POWER INSIDE OF YOU and as much as you do seem to be trying oddly hard to contain it, it's seeping out of you –
From every pore of you –
And it's letting people know:
Listen.
Sit up.
Pay attention when THIS one speaks.
You shine like a WARRIOR Queen, a superstar, like one who came here to MAGNETIZE and to unleash a message which will impact MILLIONS.
And you know it, I don't have to tell you all of this stuff, do I? It's only been inside of you since BEFORE TIME BEGAN. So if you sit up a little straighter and prouder or you feel affirmed from my words or you feel that whisper and flutter of excitement inside of you as your soul says YES, then GOOD, but also, seriously girl –
When do you think you might like to just turn the dial up to full fucking bright?
Or is it that you're more so just planning to leak out little bits of your light, here and there, when it builds up so much that you can't not, when it bubbles out and over.
Little patches of light and truth and power that you leave around town all behind you, a trail of transformative breadcrumbs, but yet when people follow it, and they get to you, you:
Well.
Let's just be fucking honest, yeah? Why not?!
You hold them at arms bay.
You find yourself freezing, a little, in fear.
You turn somewhat STATUE like, at times.
And slowly –
Sneakily –
So that nobody can really notice or know if you were EVEN THERE IN THE FIRST PLACE –
You turn your light down
down
down
until it fades to black
And oh SURE, you might still be showing UP, you're posting shit! You're SAYING things! You are doing the WORK …
Kind of.
Except –
NOT FUCKING REALLY AT ALL, not the discipline, not the consistency, not the relentless and obsessed will-not-back down day in and day out of it that you'd have if you were ACTUALLY fully committed to your vision.
At the end of the day you've either DONE THE WORK YOU NEEDED TO DO to be the TRUE you, and step INTO the light, BE centre stage where you SHOULD be –
Or you've not.
There is no in between.
It's black and white.
Kind of like –
Christian, or not. Pregnant, or no. You can't say – kind of, sort of, partly.
So, which is it? When you look in, when you look OUT, when you look back on your DAY, your WEEK, and ultimately the future you are RIGHT NOW STEPPING INTO through your actions, your energy, your way of being YOU, are you SHINING YOUR LIGHT AS IT SHOULD BE?
Or no?
I said I had to tell you something, and I suppose I could eventually get there and perhaps I've already said it without saying it, but let me be clear:
PLENTY are born for it.
EVERYBODY has a gift to share.
Everybody has a MESSAGE, and there are many of us who came here to BE A LIGHT FOR OTHERS.
But there are a few –
A VERY few –
And I speak all of the time about being the 1% within the 1%, and THAT IS WHO WE ARE! In this community we are FULLY the 1% within the 1% of entrepreneurs, creators, leaders, artists, performers, REVOFUCKINGLUTIONARIES who came here to UNLEASH.
It's a given – !
If you're here –
That you have it inside of you to MAKE millions, IMPACT millions, change the world and also HAVE IT ALL on your terms.
But there are a FEW –
And here is where I speak to you, I whisper and I SHOUT, the SECRET … and it's not a secret in the normal sense, it's a secret in the sense that you don't DARE TO LOOK AT IT, mostly –
Or maybe even at all.
And the secret, the story, the message, the download, for YOU, from ME, today:
Performers.
Visionaries.
MESSENGERS.
We are connected and FULLY tapped in.
To God.
To the Universe.
To the MESSAGE.
And we ACTUALLY ARE GOING TO CHANGE THE WORLD, it's not just a thing to SAY.
We are the leaders of the leaders, we were born PURELY to message and unleash and to SHINE.
And we have a fucking responsibility to live into that.
This is what I see, when I look at you.
A reflection of ME, in you.
A TRUE warrior Queen, a true star, one who really IS not of this world, but yet we came here to SHINE IN IT.
And I also see this:
You're not showing the fuck up.
You're not shining at even 5% of what you've got baby.
You're allowing fear to be the guiding light more often than truth.
AND YOU CAN CHANGE THAT AT ANY MOMENT IN TIME. Like right.fucking.now.
And I wonder:
What would the world see of you, from this day forward, do you think –
If you decided to just remove emotion, fear, uncertainty, and how –
And lead the fucking charge like you actually had accepted –
The role God gave you.
Think about it.
And then draw a line in the sand.
Because being born for it? Has NOTHIN' to do with whether you ever do it.
You either are, fully, NOW, or the brutal truth is you likely never will.
Rip the fucking bandaid gorgeous.
AND SHINE SO BRIGHTLY THAT WE CAN BARELY LOOK AT YOU –
But yet NEVER turn away from you.
Don't forget –
Life is Now. Press Play.
Kat x

PS
Rich Hot Empire starts next week, January 29!
>>> Work With Me for 6-Weeks Personally to Grow Your Perfect Cult Tribe, Create and Launch Your Low-High End EMPIRE, and Set Up Multiple Recurring Income Streams to Take You to 7-Figures and Beyond, Doing What You Love! <<<
I so deeply believe and know that women (and men!) like us – we just CAN'T do it in the normal way. We're never going to fit in the Internet Marketer box. We don't want to fit in the box! And even if we could fit in the damn box we'd blow that shit up! It'd be messy AF … and often IS.
It's just not going to get us the results we want, because for those who are so soul-led, like you, like me, and have that whole crrrrrraazzzzzy creator thang going on (with a hefty dose of chaos!) –
We gotta do it a different way.
BUT.
Being that person, the crazy creator soul-led one, can all too commonly result in work, yep, the actual ASSKICKIN' work that needs to be done for YOUR empire to be created to, well –
Not get done.
The crazy ones have a tendency, from time to time, to get so caught up in 'I gotta FEEL it', that they don't necessarily ground, plant, DECIDE, and make shit happen.
You may have noticed 😉
Maybe because there's fear there of having to conform! And knowing from experience or just 'cause you KNOW, that you're not going to, you won't follow their rules, and so why even try.
Yet at the same time you know:
I have to lay myself on the line.
It's time to back myself, but FULLY.
I gotta dig my damn heels in and DO the darn thing now!
This? This is what Rich Hot Empire, and the work I do with you as a private client in this 6 week time together, is all about. It's a time to really get into the structure and strategy in a DIFFERENT kind of way. To go behind the scenes of how I've done it, to build a multiple 7-fig per year biz which breaks all the rules, lets me be me, and yet is also highly structured … without at all feeling that way!
It's a pretty cool thing, to realise you figured out how to unleash ALL your madness, but fully, and NEVER compromise on what feels fuck yes and fly for you, and yet know you got your biz shiz sorted!
Guess what??
You get to have that too.
In Rich Hot Empire I take you fully behind the scenes of how I do this thing, and I help you to craft and also implement and FULLY action all the ins and outs YOU need to grow your soulmate tribe, and activate low right through to high end income streams, so you too can create the empire you dream of, FULLY ON YOUR TERMS.
You do this in a mastermind with my other private 1:1 clients, and you get to keep all content, all BTS of my biz, all templates, 'how we dos' (all based on being the crazy creator type), you name it, it's all right there for you for life, showing you exactly what to set up, and how! I'll give you a detailed rundown of that 6 weeks when you message me.
AND! Alongside the mastermind you're simultaneously doing 6 weeks 1:1 with me. All in. You and me. Completely tailored. Daily conversation flow. Alignment and asskickery to infinity, baby.
We dig ALL the way in to your belief stuff, mindset stuff, energetic alignment and ability to receive, everything INTERNAL that is stopping you from already being where you know you should and could, and what to do about it.
Rich Hot Empire gets such incredible results for people because it marries these two areas together. Full alignment to that next level identity you KNOW is waiting for you –
And full asskickery to do what you know you gotta do, with me right there by your side showing you how to do that, how to find the exact way that feels good and works for YOU.
Ready to dig those damn heels in sister, but for real this time??
Message me for the full overview. Do it now. You don't need another fucking person who will NEVER think like you telling you how to do shit you'd rather fork your own eyeballs than do. Even if it's your own fear mind haha. You need someone who has done it for real from crazy. From madness. From flow. From SOUL. And can show you how to go all in on yours.
It's motherfreakin' time.