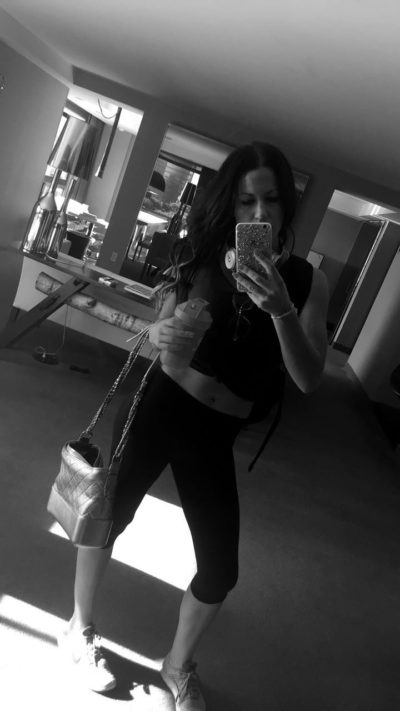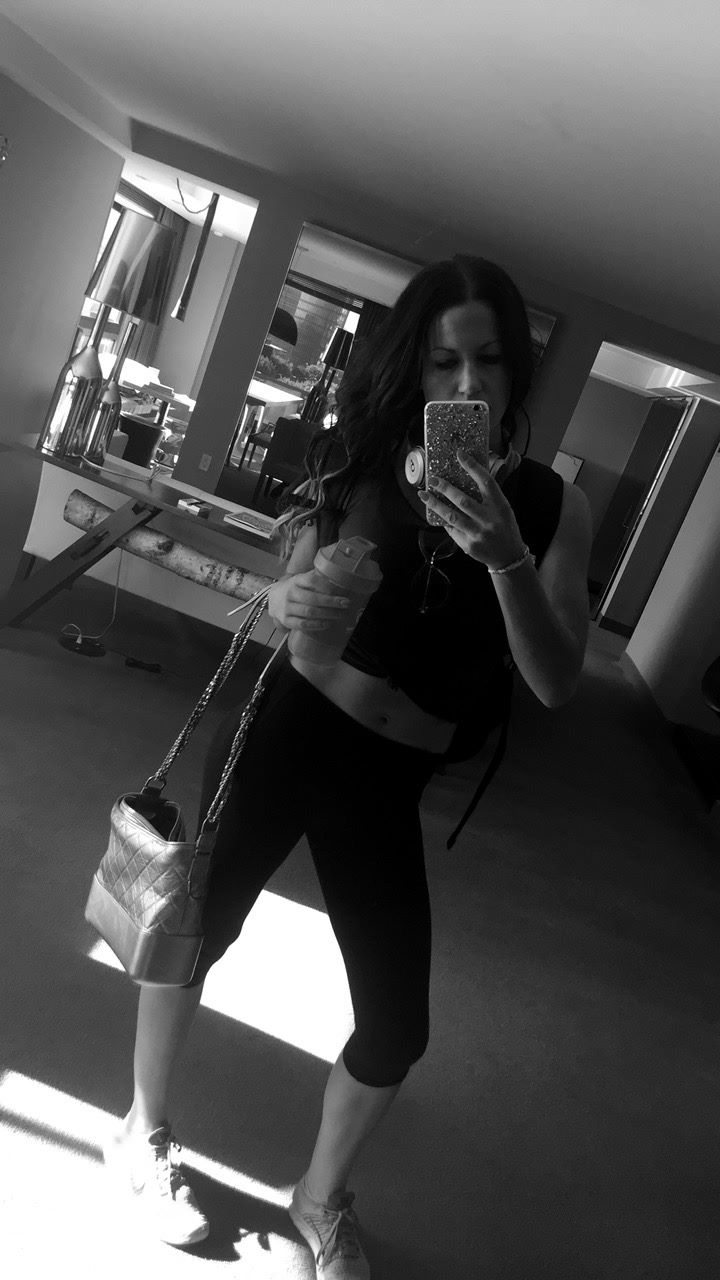 Success Mindset
WAKE THE FUCK UP: YOUR LIFE IS PASSING BY AND YOU SAID YOU'D BE THERE BY NOW
It's never going to happen if you don't make it non-negotiable.
You're not going to find the love of your life, you won't publish the book, you won't speak on the stage or stages, you won't get that ripped washboard stomach you long for, your income WON'T grow beyond the standard 4% per year or whatever it is, you're definitely not going to springboard to millions, heck, you're not going to uplevel even your fucking WARDROBE if you don't make it a must.
Never mind your life.
Instead you're going to stay exactly as you are –
Playing at exactly the same level –
Except actually you'll be WORSE off still, not even the same because YOU will be older!
Wake up.
When you get up in the morning and you look in the mirror as you brush your teeth and you think about the day ahead and all that there is to do, do you take even a MOMENT to ask yourself who you actually need to be?
Oh sure, you might do your journaling, set some intentions, you're a GOOD little purpose-driven-preneur, you've got the mindset shit SORTED.
Tick it off the list.
Back to the grind.
By now, you should have figured the fuck out that that's not enough. That's not what it's really ABOUT. DOING mindset work or goal-setting puts you ahead of the rest, sure.
And if that's your end goal, to elevate JUST above, or even a few steps above, social success norms, YAY YOU.
You're gonna be just fine.
But if you truly dream of having it ALL …
If your mind screams at you that you should be on the STAGE …
That people should be reading your work DAILY …
And that you want the millions and the VIFP lifestyle and the badass with a hot ass bod and SOULMATE blow-your-mind-in-and-out-of-the-sack lover and SO much more …
Then it's going to take more than just getting through each day being BUSY being PRODUCTIVE getting shit DONE yes even the inner work.
It's going to take a total.
Inside.
Out.
TRANSPLANT.
Of who you are and how you choose to see the world.
And the VERY best way to explain this is:
You have to leap.
Now.
Inside of you.
To where you're already there and it is DONE.
You are that person.
You are that leader.
You are that motherfucking STAR, bitch, and WITH BELLS ON no less.
If you make it non-negotiable that you ARE going to achieve those things and be that person, this is easy to do. You'll still feel scared or unsure or unworthy and ALL the other things that you've up until now allowed to stop or slow you.
But because you've now made a LOCKED THE FUCK IN decision, you'll be able to act in spite of those things. If it's not negotiable, then the world around you including your OWN drama, will have to conform.
Move over.
Make way.
Next level comin' through.
If you allow even 1% room for negotiation, for "maybe", for "I'll TRY" or "I'll do my BEST" –
It's game over before you even begin. Except you don't even actually begin, do you, because when it comes to who you ARE, what level you choose to BE at, the results you have in your money, your business, your life, there is only fully IN –
Or fully the fuck out.
NOBODY got to a million bucks because they TRIED.
Because they gave it their best SHOT.
Because they even put time in each DAY.
They got there because something clicked, a switch flicked, they stopped worrying about what is NORMAL or POSSIBLE or APPROPRIATE never mind HOW, and they just decided:
THAT'S WHAT I'M GOING TO DO NOW.
Have you ever noticed how much EASIER it is to create success, to call in or even to let go of something if you actually DECIDE?
That's what I'm going to do now.
That's how it will BE.
It's a done fucking DEAL, bitch, so best I get on with acting like it!
It really is easy –
To be the 1% within the 1% –
In all areas –
When you leave ZERO room for if, but, maybe.
Try it 🙂
And the beautiful thing is … the REALLY beautiful fucking thing …
You'll finally and for the first time really understand what it means to not care about the HOW.
All of this time you've been pushing so valiantly to elevate your belief, your confidence, your knowledge, your readiness, looking for information or support or proof that you CAN.
And you implement, sure! You DO the fucking work!
But it never SEEMS to really work, does it? It's draining … confusing … frustrating … and for every 2 steps you take forward you seem to just slip on back the same amount. Sometimes not for a while; sometimes you even think it's actually working and you're figuring shit OUT!
And then back down you slip –
Back where you started.
Back where you SWORE you would have moved on from by now!
Can I tell you how freakin' OBVIOUS the WHY of this is?
OF COURSE YOU SLIP BACK TO WHERE YOU WERE.
Because THAT is what you made non-negotiable!!! It's what you EXPECT as your 'base standard'. It's the level you APPOINTED yourself.
And it's almost … CUTE … that you think you can hand over fist your way to the next level through ACTION or even a little JOURNALING when inside your ENTIRE FUCKING BELIEF SYSTEM IS THAT YOU ARE WHO YOU ARE ALREADY.
I mean –
Duh.
Right?
When you make it NON-NEGOTIABLE to go to the next level, you actually energetically break ties to where you're at right now. It's like releasing a layer of skin. It might still take a little bit of time to detox it all, scrub off the remains, RIP off the really stubborn bits.
But there's no doubt –
That it's your old layer –
And that it's on it's way out.
That the new and NEXT level you is already being birthed. Shimmering away underneath the old, just WAITING to be revealed.
Whereas the way you've been doing it up until now? Is kinda like you're trying to PAINT ON A NEW YOU on top of the REAL current version you.
We can see through that shit.
It's kind of EMBARASSING to watch, actually.
And just … yeah. Not high class.
But also .. good fucking luck!
When you realise that it's about revealing what's already INSIDE of you, it's going to make a helluva lot more sense and all you have to do is decide it's TIME to reveal that inner you.
When you make it NON-FUCKING-NEGOTIABLE to do so, then your excuses no matter how big or real or at times just plain irritating won't MATTER. You'll power on, and through them, brushing them off your shoulder like brushing away a blowfly.
Terminator and laser focused.
On what you made a MUST.
When you make it NON-FUCKING-NEGOTIABLE to next level, then it won't matter what ANYBODY has to say about it. They could even be your MENTOR or the person you respect MOST, but if they don't get what you've decided and that it doesn't fucking matter how, then out they'll go. And onward YOU will go. Align or leave, bitches!
When you make it NON-FUCKING-NEGOTIABLE to be that elevated version of yourself it will be IRRELEVANT how many times you'll fall or fail along the way, you'll get back up so quickly you barely even noticed you were down, because you WEREN'T actually down, and certainly never out, you were just paused for a moment by the inevitable SHIT THAT HAPPENS along the way.
And onward you'll continue.
Laser fucking focused.
Because you don't HAVE an option in your head anymore for NOT getting there.
When you make it NON-FUCKING-NEGOTIABLE you DO immediately release the old, 'thank you for coming and playing; your services here are no longer required', and even though you're like a baby deer testing out new legs as you step into the new you, you ARE already revealing that new you and it is shifting –
EVERYTHING.
About what you give your time and energy to.
About your beliefs.
About who or what you allow into your space.
About how you SEE yourself, mostly, and THAT?
Is actually what it's ALL about. Because for as long as you see yourself as being HERE and hoping | trying | wishing to get THERE, you'll ALWAYS BE HERE.
Hoping.
Trying.
Wishing.
But when you start to focus –
All day and every day –
On the new reality you have CHOSEN to step into –
And it's completely fucking NOT up for discussion as to WHETHER –
One day you're going to wake up, look in the mirror, and realise –
Here I am.
Please –
Stop treating success like a Kindergarten game of joining the dots.
You're NOT going to get there by TRYING to.
Make it easy on yourself.
DECIDE to make it non-negotiable.
BECOME the person who has already made that decision.
And then?
Simply show the fuck up like you actually mean it.
Remember …
Life is NOW. Press Play.
Kat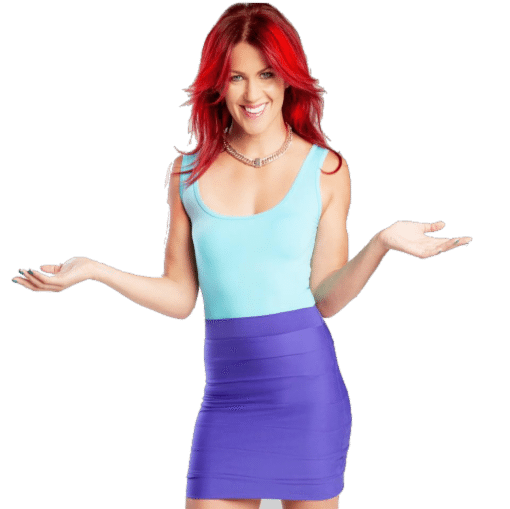 PS It's the final chance …
We start TODAY …
Rich Hot Empire gorgeous.
6 weeks.
You and me.
1:1.
My most transformative 1:1 intensive EVER.
I have just a few places left, for those who are willing to step up and ADMIT what they've always known it can only ever BE about.
(And then also go all in
To do it
Non.Fucking.Negotiable.)
Rich Hot Empire baby:
Work With Me for 6-Weeks Personally to Grow Your Perfect Cult Tribe, Create and Launch Your Low-High End EMPIRE, and Set Up Multiple Recurring Income Streams to Take You to 7-Figures and Beyond, Doing What You Love!
Message me now for details x
PS
Expansion.
10 Days of Live Soul Transmissions, to Help You Find and Follow the Messages Within
Day 1) Trust
Day 2) Certainty
Day 3) Self-Belief
Day 4) Empire Creation
Day 5) Your Deepest Message
Day 6) Following Soul Guidance in All Areas
Day 7) Faith vs Fear
Day 8) Accessing Flow, and Superflow
Day 9) Expanding Time
Day 10) Expanding Money
Every day will be a LIVE soul led transmission.
This will take place on Facebook video, held at a variety of times in order to account for varying time zones, and scheduled only once we have begun. Our daily soul transmissions will be guided from MY higher self and directed from and for YOURS, to help you find and FOLLOW the messages within. The messages of your spirit, your consciousness, of the who you've always been and yet have managed quite well to cover up a lot of the time.
This is about stripping away –
And getting back to the CORE.
We'll dive day by day into the above mentioned areas –
And you'll receive all content and bonuses to keep for life.
There will be daily spirit prompts which you'll receive after each training.
And plenty of time opportunity connect with me throughout, receive transmissions direct to YOUR questions, and absorb more even than what comes through on the trainings, via the energy we'll create in this collective!
It's very rare for me to know in advance exactly what is coming through day to day.
I certainly don't have the details of each day's content. But I know that these areas have been on my heart to talk about, in particular around belief, around certainty, around living from FAITH.
We know that exactly what is meant to come through for you WILL, and then some. And that if you intend and allow for it to, it will change, most likely before we even begin, due to your energetic commitment, the direction of your LIFE!
Meaning: direct it back to absolute soul alignment.
*** NEVER Seen Before Bonus! ***
As part of this, I've been guided to offer a NEVER before seen bonus … one I feel super vulnerable about sharing!
It's the exact journaling I did to allow the download of THIS offer through. How I allowed the idea to bubble up. You'll see my doubt, uncertainty, annoyance. You'll see what I discarded. How I went through the layers. And how I KNEW, this was the one.
I'll ALSO add in copies (screenshots) of my conversation with my COO Ash, where I was talking through the idea and allowing it to come to life.
I want to show you the exact Idea to Launch process!
This bonus alone is EASILY worth the cost of this program, particularly when you hear the mindset side of it, in terms of STAYING THE COURSE and refusing to back away from my self until the idea showed up!
I refuse not to create!!
AND, when you register for EXPANSION today (and how could you not?!) you'll also receive early access to the Pre-Work. This is ALSO never seen before, and brand new just for you – and it's a guided meditation on remembrance, to help you connect back to deepest self and the most certain truth of your destiny, before we even begin.
Perfect priming, for when we expand RAPIDLY into all that is coming through in this work!
Of course I could now go on and on here, about what I could or should have charged for this, and what it's actually going to be …
Or about all my accomplishments on line and off, with money, with purpose, with passion, with flow …
I think you know all this anyway. Even if you just me! Your soul feels what matters. And that's ALL that matters.
But I will say this:
You've always known it's supposed to be about ALL that is inside of you. That it's meant to COME from a place of purpose, passion, and SUPER super flow. And that if you just.freaking.trusted, and showed up FULLY from that place, you'd be living in a different reality already.
THE ONE INSIDE OF YOU.
If that's true for you right now, then LET'S GO CREATE THAT REALITY.
Right now
Press play for regular, (super fuck yes!!) upfront or payment plan
OR
Press play like a VIP, and receive the full course, plus 10 days direct photos or screenshots of my ACTUAL personal journaling, so you can see how I create and expand my life, PLUS a VIP only follow-on live Hotseat, where you'll receive a personal transmission just for you, if you'd like one! Payment plan also available.
>>> https://thekatrinaruthshow.com/expansion
We start Monday 17 December, US time!