It's never going to be true that you can't bring all of you to the damn party, and indeed if you try? You're fucked.
You can tell yourself it doesn't make sense, to mix your BUSINESS stuff with your supernatural,
your supernatural quantum stuff with your physical product biz,
your coaching and mentoring professionals, or proper business peoples, with your so freakin' out there what even IS that woo.
You can tell yourself, if you like, a nice bedtime story that goes something like "people won't get it, they'll be confused, this doesn't go with that, and so I should keep it all nice and neatly SEPARATE, different brands, different businesses, heck, maybe even a different name for myself – !"
but it's a REALLY sucky story,
and you'll probs fall asleep before you get to the end of it!
Wanna know something you MAYBE haven't thought about, and which your soul DEFINITELY knows??
Your soul PEOPLE are gon' fall asleep with that ole story too.
LONG BEFORE IT GETS TO THE GOOD BIT.
Probably because there IS no good bit, because what could possibly be GOOD –
about a story where you cut out the YOU bit?
And here is how to know for sure. For shizzle! Whether or not you should be keeping this away from that, not slicing and dicing it all together.
When you forget. And you let go. And it's not ABOUT business, or making sense, or being a proper … ANYTHING.
When you forget. And you just FLOW. And you're in an environment where the reason for you to be speaking about … THAT stuff. You know – the REALLY next level YOU stuff. The stuff that beats a continual thrum inside of you, just BEGGING to ooze out –
Does it all just mix together?
If you were here with me, at my vibey badass warehouse ("it's too cool for an office!", said my beauty technician today) –
and we were chilling over a nice XO Cafe Patron on ice (don't worry, I gots the goods. I know it's officially discontinued!) –
WOULD you,
talk about the supernatural. The quantum. The BEYOND. The collective unconscious. The river beneath the river.
WOULD IT JUST FLOOD AND FLOW FROM YOU?
Because if yes?
Then NO. No girl, no. Don't try and separate bits and pieces of your business or what you're here to teach. Know this:
The people who want the practical, who are YOUR people, they deeply desire the energetic. Their soul is YEARNING for it.
The people who are already all about the supernatural, who are YOUR people, hell yeah they want that badass asskickery; just the flavour YOU like to bring.
The people who buy the things,
and who on the surface of it seem to be 'just about this or that',
the thing they are MISSING –
is the cosmic motherfucking asswhupping back and ALL the way into truth.
And what if,
it were as simple as this:
YOU CAN'T CREATE THE HAVE IT ALL BUSINESS OR LIFE YOU SEE INSIDE OF YOU,
WHEN YOU REFUSE TO BE ALL OF WHAT'S INSIDE OF YOU.
Stop trying to be who you think you need to be to get CLIENTS,
GROWTH,
or PAID.
Business gooroos will tell you it's not about you, it's about what the market wants.
Fuck the market.
It's about who you came here to be. But FULLY.
Because that is what YOUR 'market' is waiting for.
DESPERATELY.
So stop being such a MEANIE,
and give it to 'em.
Remember –
Life is Now. Press Play! 
Kat x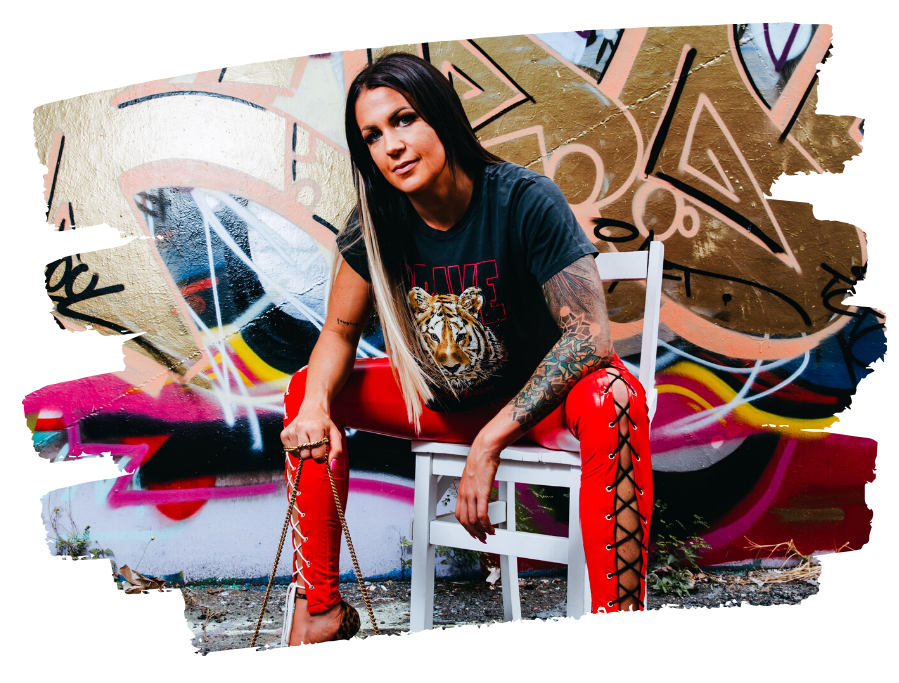 PS.
– dreamer. wanderer. soul led creator. One who was born for MORE.
I'm creating my new course, Big $ollar Energy, for the one who always knew she is here for millions,
to make it. To impact them. To create. And to LEAD.
Big $ollar Energy
The Money & Expansion Course for the Soul-Led Wanderer Who KNOWS It's Time to Go All in on HER,
and Let the Damn Receiving Take Care of Itself. The Way it Was Always Meant to Be.
Which means?
Identifying and releasing everything that gets to go, from the way you're thinking you need to do shit now, to the purposeless bits of the push or biz that it just don't need to be about, to the hidden junk in your psyche that gets to go.
>>> It's not about the do. The push. The win. When who you are when you only go within naturally PLACES you at the top,
but of the right fucking mountain.
The one that was always YOURS.
And then you finally WENT there.
Here's the thing, for us, about allowing an expanse of RECEIVING.
IT HAPPENS WHEN WE GO TO THE PLACE WHERE IT JUST IS.
And always was.
Class starts LIVE on Monday May 24, however early access + Big $ Energy vibes will open from Monday May 17 in our Telegram chat + join now bonuses are open already!
www.thekatrinaruthshow.com/bigdollarenergy
> it's time.