Purpose
GET TURNED ON BY YOU SO THEY CAN TOO
"The thing with YOU is, you're so much beyond that already. You weren't born to be someone who creates success in the 'normal' way. Sure – you can do that. It's what you're trying to do right now, and it's working … to that degree it can work.
But the reason it feels frustrating so much of the time, annoying, as though there is SO much you're missing / still should do / need to get on top of, is that the answer for YOU is to go beyond all of it.
Beyond the planning.
Beyond the thinking.
Beyond the analysis of strategy".
I was on a client call last night with an amazing badass leader woman who has newly begun to invest in working with me at a higher level, and who I have therefore just been getting to know over the last little bit. I didn't need to 'know' her for more than a minute of course in order to see what I so often see in someone who comes into my space.
Whether in one of my digital courses such as my new live 100k Per Month Formula (starting Monday!), or as a private client, either way, I attract into my space the worlds most elite and game-changing messengers, leaders, truth-tellers, REVOLUTIONARIES.
I flick the damn switch for the called ones … and baby, they show VERY clearly, from VERY much right away, who they are.
I'm talking about you.
About me.
And the women and men like us who have an energy that is just … DIFFERENT. The ones who came here (let's call it as it is!) to impact just with the presence of who they ARE.
Now if this is you, and you're nodding your head like 'hell to the FUCK yes Kat', listen up as I repeat to you what I said on the phone to my client last night:
YOU can't (and won't) create success by following that normal sort of success plan. Thinking. Continually analysing. Making plans. Figuring out which order you'll do everything in. Telling yourself you will do it, exactly like that. (You won't). Telling yourself you have to. (You don't). Telling yourself that this is what is REQUIRED, that there's something wrong with you that you STILL don't seem to consistently just DO the damn thing (there's not, you just missed the BIG point I'm about to make about how peeps like you and me need to play biz and life), telling yourself that this is just how it IS, the reason you're not there yet is you haven't figured out the right plan and followed it. (It's not).
Nope.
No, no, no, no, no, no, no!
THAT approach is, sure, for the grade school or Kindergarten version of you, who hasn't yet learned or chosen to be brave enough to back herself fully, go all in on being unapologetically who she came to be, and access the blueprint within. It's for the 'just getting the ball rolling' you who maybe NEEDS to gradually drop deeper and deeper into doing business from soul by first, uhh … NOT doing so. And maybe there is something to be said for learning / thinking / planning on fundamentals so that you can then chuck it out the window and ignore all of it as you run run run breathlessly and ever deeper into the magnetic orgasmic fuck yes energy of you. Sure there is! Why not?!
But really … all of the waiting to drop in, let go, trust what's within and BE FULLY YOU has nothing to do with which bit of the journey you're on, and it also has nothing to do with whether or not you know jack shit about the fundamentals of sales or marketing or biz growth or whatever.
I've seen people go all in on being them without even knowing or having HEARD of an optin, a funnel, a plan, an editing calendar, like, literally they never even heard the words let alone considered it, and yet peeps were paying 'em and getting massive value in exchange.
So no … I don't actually buy the story of needing to master thinking, planning, so-called 'knowing' around marketing in order to actually follow flow. Also I myself built my first online biz to multi 6-figures per year without knowing any online market-y things at all! I never heard of them! This industry didn't even really exist! I was just IN it, you know?
And if you don't know, well, hmm – but what if you DID know?
What if you already knew everything you needed, and it was all just tucked away there inside of you?
What if the very IDEA that there is stuff you need to learn, 'do right', master based on what OTHERS are doing, or even to know in advance, were made up?
Yes.
The learning will never stop and nor should it. Nor will the thinking, planning, going within, and figuring stuff out. BUT. At zero point in time is it actually a VALID reason to not be doing the thing, right now.
You know?
YES.
YOU KNOW.
And here's the thing –
The place your biggest money flow is gonna come from is not, will not, can not be, no NEVER will be, from the fact that you figured out a damn good plan, or learned someone else's strategy, and then followed it.
To the dot point.
Like you said you would.
No. You already know this. You already KNOW that the answer is to go all in, harder, faster, deeper, SOONER (now!) on being all of you, and unleashing that magnetic orgasmic OH holy shit yes energy of you.
GET TURNED ON BY YOU SO THEY CAN TOO.
If you're in your thinking … planning … figuring out … second guessing (
😉) … you are NOT in your flow.
It's that simple.
Am I saying thinking, planning, etc, can't be a PART of your flow? No. I am not. Of course it is. But at some point (daily!) you gotta get on the field and let people see all of you. Unleash what's inside. Not for a strategy. For the reason that you can't NOT.
It's really that simple.
WILL YOU LET IT BE THAT SIMPLE?
Do you dare?
Will you start TODAY?
The thing that's gonna get you those HELL yeah huge income months is that YOU decided to,
and then you did biz and life the way you'd be doing it if you were already there,
knew who you damn well were,
and were not afraid to let the world see it.
All of it.
And that? Is available within you right now.
Quit telling yourself a bullshit story that you can't yet because you need to figure yourself out first. Who and what you are today is enough. Keep your learning and growth going, but get on the field today. With what you have available to you. And start tearin' some shit up.
The grass is looking PRETTY gee darn empty out there.
Remember –
Life is Now. Press Play! 
Kat x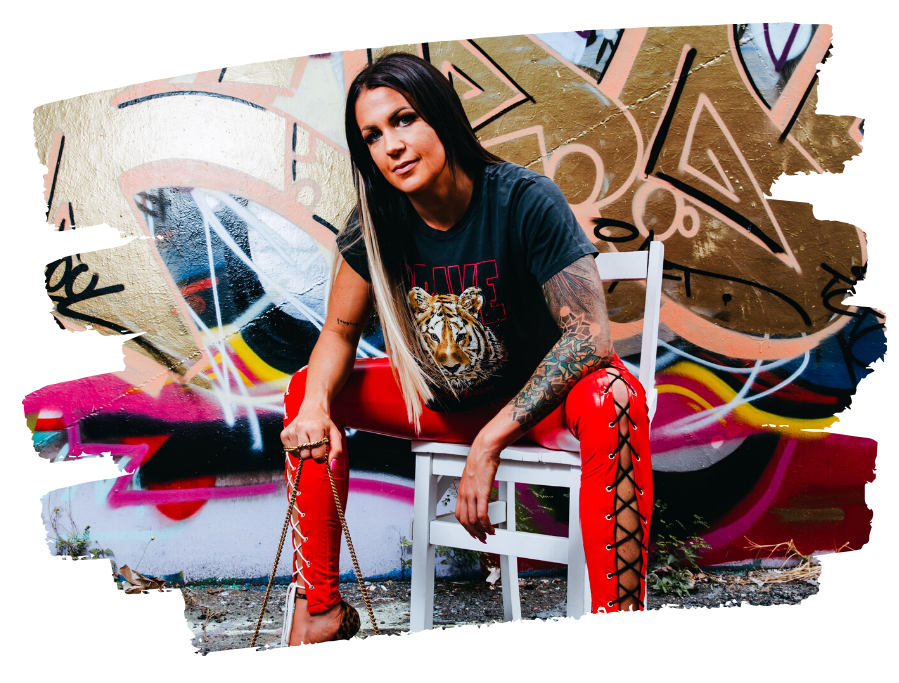 PS.
– dreamer. wanderer. soul led creator. One who was born for MORE.
I'm creating my new course, Big $ollar Energy, for the one who always knew she is here for millions,
to make it. To impact them. To create. And to LEAD.
Big $ollar Energy
The Money & Expansion Course for the Soul-Led Wanderer Who KNOWS It's Time to Go All in on HER,
and Let the Damn Receiving Take Care of Itself. The Way it Was Always Meant to Be.
Which means?
Identifying and releasing everything that gets to go, from the way you're thinking you need to do shit now, to the purposeless bits of the push or biz that it just don't need to be about, to the hidden junk in your psyche that gets to go.
>>> It's not about the do. The push. The win. When who you are when you only go within naturally PLACES you at the top,
but of the right fucking mountain.
The one that was always YOURS.
And then you finally WENT there.
Here's the thing, for us, about allowing an expanse of RECEIVING.
IT HAPPENS WHEN WE GO TO THE PLACE WHERE IT JUST IS.
And always was.
Class starts LIVE on Monday May 24, however early access + Big $ Energy vibes will open from Monday May 17 in our Telegram chat + join now bonuses are open already!
www.thekatrinaruthshow.com/bigdollarenergy
> it's time.