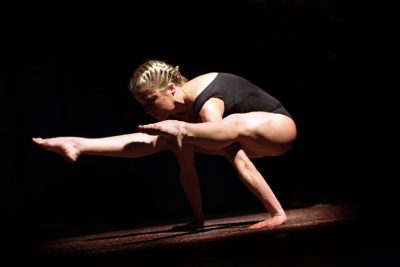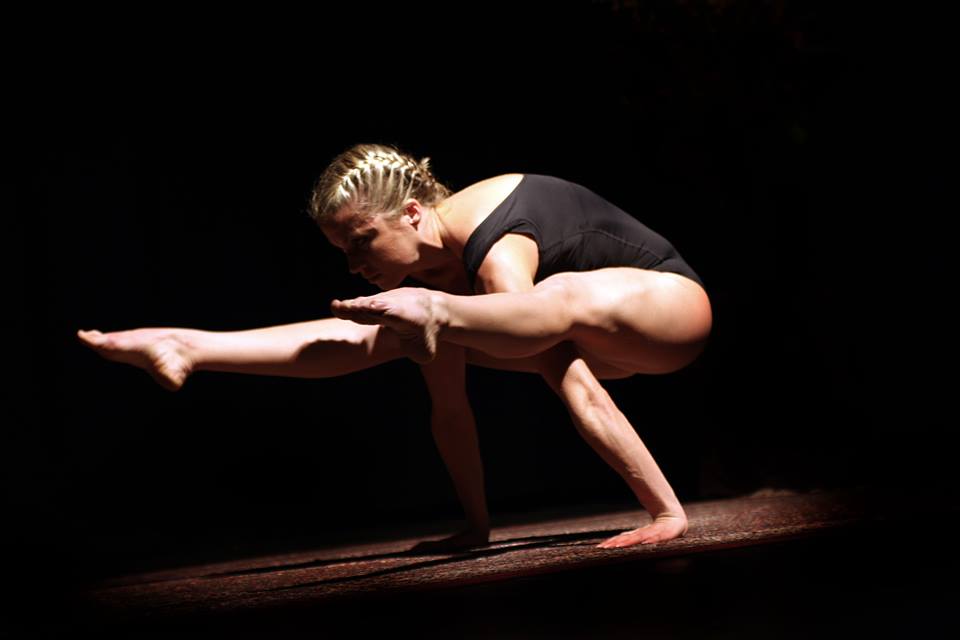 Purpose
JUST WHEN YOU'RE ABOUT TO PASS OUT AND DIE, SUPERFLOW IS WAITING
"I am going to throw up. I am GOING to throw up. I am DEFINITELY going to throw up, UGH – get me away from this feeling, it's SO.GROSS!"
I wonder how many times I've had that little mantra run through my head, in a hot yoga class, as I arch my body back into Camel pose, pushing my chest to the ceiling and feeling a lifetime of restriction and emotional hiding being exposed, naked, vulnerable, raw, and brought up in a feeling of panic and RUN.
Must be at least a thousand …
Must be pretty much every single time I have DONE this practice, so maybe several thousand now!
It's one of the most vile and scary and yet fascinatingly satisfying feelings I've experienced, what comes over me when doing this pose. Maybe you've experienced this, if you practice yoga and also have 'stuff' to do with allowing your heart and throat chakra's to be open, exposed, accessible?
Yes?
Yes.
It
feels
UGH
AND it hurts!!
And I find it so interesting, don't you, to notice the chitter-chatter of the fear-mind, as I stay WITH the discomfort, the fear, the freak out, the desire to ESCAPE.
It feels like something BAD is going to happen.
It feels like I'm pushing beyond a SAFE LIMIT.
It feels like I CAN'T POSSIBLY ENDURE IT FOR ANOTHER SECOND.
It feels plain WRONG.
Sometimes, I notice myself pulling away and OUT of the (emotional) pain and discomfort, automatically withdrawing, and something in my mind somewhere says, "well, I can't. I couldn't today. That's as far as my body goes!"
And then?
Well then.
Near to ALWAYS –
"But yet I can.
And yet I will.
And here I go"
And I dig deep inside of me, I feel the GROSSNESS of the sensation, I feel the slight PANIC at opening up my most secret parts of me, I feel the OMFG what IF-ness of it all, and then as I INHALE and EXHALE I find myself –
After all – 
Inevitably – 
Going deeper into the stretch
Or perhaps – 
Just staying there with it, for one more moment.
Making a pact – "I don't have to go any further today, it's okay, but I WILL at least stay here and not withdraw. One more second one more second one more second I can HANDLE this; I am growing STRONGER!"
But then –
The voice of a teacher or a thousand teachers inside my mind saying –
"You didn't just come here to hang out in the posture, did you? GO TO YOUR EDGE. FIND YOUR EDGE KAT!"
FUCK YOU!

(I have certainly thought, many or most of these times!)
And then –
Freaking FINE.
And I breathe into just the slightest little extra space. Or a small adjustment of my eye gaze perhaps. Or I open my throat further. How much deeper can I go? How much more can I ALLOW of myself? Can I stay just another second, but ALSO deepen where I am?
Yes.
I can.
ALWAYS.
And it hurts it hurts it hurts it feels SCARY and I CAN'T, but yet somehow here I AM, and I DO, because I WANT THAT FUCKING BENEFIT AND BESIDES –
It hurts SO GOOD.
And then –
FINALLY –
There is that point.
It may not come each time …
It may not come when you MOST need it …
But inevitably it DOES FUCKING ARRIVE.
When everything clicks.
You were JUST about to pass out, JUST about to throw up, JUST about to die, JUST about to retreat, and all of a sudden?
FUCKING SUPERFLOW BABY! You stepped into the MAGIC zone, you feel the flow take over you, you feel the power rush through and FROM you, endorphins are flooding and you are spin spin spinning into another plane and you have access to ALL things, and it was SO
fucking worth it
You're elated
Floating
FREE
And you JUST became unstoppable, again, to the next level, AGAIN
Thanking the LORD that you had the RESILIENCE to stay
To hold
To not only hold but to DEEPEN
And you think –
Of all the times
In business
In fitness
In love
In life
When it's been SO damn hard
SO damn scary
IT FEELS SO GROSS AND YOU CAN'T AND MAYBE IT'S JUST WRONG!
And you want to run run run run RUN!
And yet instead –
YOU CHOSE TO BE THAT PERSON

While others were falling by the wayside in every freaking AREA of life, you STAYED THE FUCKING COURSE and hell to the YES you get to be SO damn proud of who you've made yourself into
You HELD
You ENDURED
You WAITED IT OUT
And in the waiting, you even went DEEPER into the fray, more GREATLY into confrontation, you WELCOMED the purposeful pain because you knew that in PURPOSEFUL pain there is growth
Change
SOUL SHIFTING
RELEASE
And ultimately
the ability
to RECEIVE
At a level most will never even know exists …
You look around your life
At how you have so much, and access to so much
At how you live in a way people don't even dare to dream of, not just in one area but in all areas
How you GOT the motherfucking RESULTS, and THEN some, and how it JUST keeps getting better, deeper, MORE into flow
And you are SO FUCKING GRATEFUL
To yourself
To this practice
And to the practice
Of life
Today I want to remind you –
We are not the ones who were born to slow down and breathe …
(except for perhaps in the yoga room, or anytime, really, we DESIRE to!)
… in LIFE –
OVERALL?
In terms of how we show up and what we ALLOW IN FOR OURSELVES?
We are the ones who were born to WAKE UP AND LIVE

To ask for MORE when it hurts
To say YES to growth, no matter how uncomfortable
Because we want more of that scary icky feeling? Well, not directly! But in a way, yes –
Because we know what it results in
We know what we're capable of
And we want to live a life less ordinary, a life EXTRAORDINARY
And with every breath
Every moment
Every SLIGHT adjustment
In which we do not back away
In which we instead go DEEPER
In which we ask for MORE of ourselves
In which we HOLD
We mold ourselves
Like warriors
Into steel
Into a core of ABSOLUTE flow and strength
And into a person
To whom it has just become AUTOMATIC
To have and do and be and BECOME everything we see inside of us
If you are that person
As I am that person
I see you
I honour you
And I love you
WE ARE THE ONES WHO WILL RISE AND RISE AND RISE.

And?
We're already fucking risen.
Don't forget –
Life is Now. Press Play.
Kat x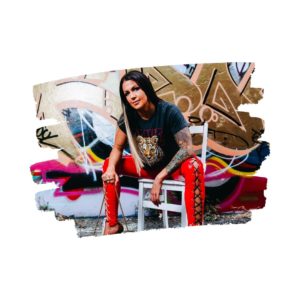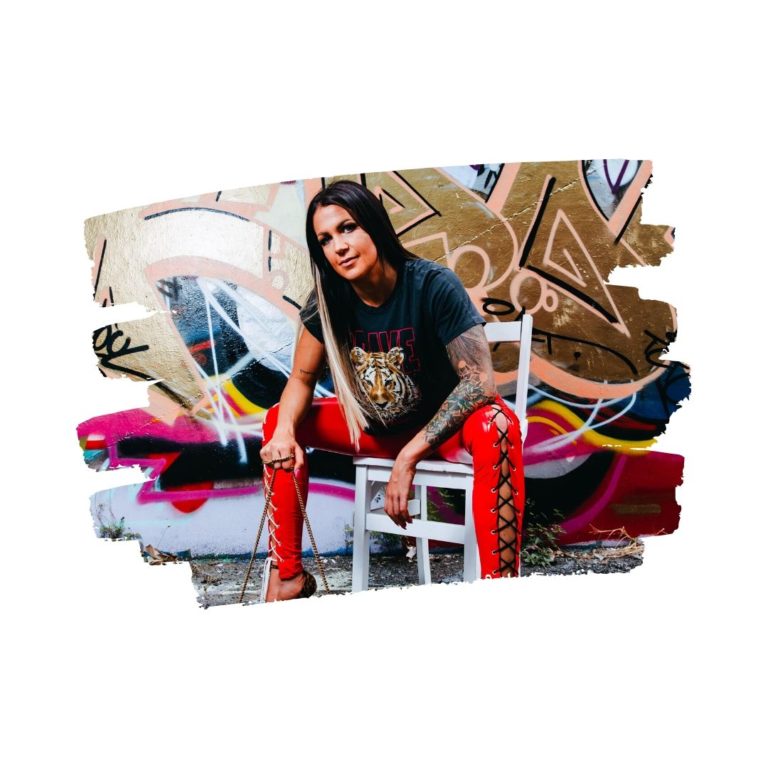 P.S.
I've been doing 100k months (and 4x+ that) since December 2014. I have mentored numerous badass peeps as they crossed that milestone. Now, for the first time ever, I'm taking you into the thought processes, patterns and also showing-up-edness of peeps who do THAT, while simultaneously teaching you how to access, activate and act from the deepest and truest blueprint of YOU.
My brand new digital course, The 100k Per Month Formula is HERE!
Are you sick of trying to teach and shift everyone else on how to expand their mindset and capacity to receive, and wondering where the person is who is going to hold THAT level of space for YOU?
Are you so.freaking.done with EVER having to tell yourself that the next level you're looking for requires you to do a, b or c that you don't wanna do, would rather claw your eyeballs out than do, thank you very much, and deep down don't believe you have to do?
DO YOU NEED SOME KAT IN YOUR LIFE TO KICK YOUR BUTT WITH ALIGNMENT AND LOVE AND MAYBE SOME BONUS BOOTY SLAPS TO WHERE IT'S MEANT TO BE?
The 100k Per Month Formula 

💃

💸

🔥
Registrations are off to a ROARING start already. And no small wonder, when you see all that we're doing.
10 modules + one extra (stealth!) one.
3 killer bonuses (including 2 entire new courses)
All new live course, starting June 8.
For the Entrepreneurs Who Were Always Gonna Run the Damn Thing.
You and me and a group of like-minded revolutionary leaders who specifically desire THAT money goal (and beyond) and know that they know that they know that it's where they should be.
Who are willing to do what it takes,
no matter what it takes,
until it takes,
AND THEN KEEP GOING.
To get there.
With integrity and soul and badass truth and BELLS on.
https://thekatrinaruthshow.com/100kpermonthformula
Check out the bonuses! 🔥
>>> Soulmate support $199 bonus.
A course I'm going to create alongside this one, and sell separately for a full $199, is on building a soulmate team. You will see me launch this at some point in the next month or so. You get this entire course FREE as a bonus with the 100k Per Month Formula!
>>> Mindset of a 100k Per Month and Beyond Entrepreneur –
I'm creating 30 days of journal prompts and mini asskickin' messages for you that go into the mindset of a 100k per month (and beyond) entrepreneur, in order to drop you deeper and deeper into being that person as we go. This is based on what I have observed in myself as well as the MANY badasses on and offline who I have coached who make this sort of money. This bonus could and likely will be sold separately for $199 as a home-study course!
>>> Q&A bonus!
My Q&As are famous for being one of the ways the GREATEST gold and magic comes out from me! You will have live access (and / or replay access) to two Q&A only sessions recorded JUST for 100k Per Month Formula students, and you'll be able to ask or submit your questions on these!
>>> Pay in full bonus!
Claim your place with the upfront payment choice (regular, VIP, or Super VIP) and receive an exclusive and UNAVAILABLE FOR SALE 'Fuck the How' Katrina Ruth graffiti T. Hot off the press, and just for you!
Everything you need to know and feel + your place here! https://thekatrinaruthshow.com/100kpermonthformula