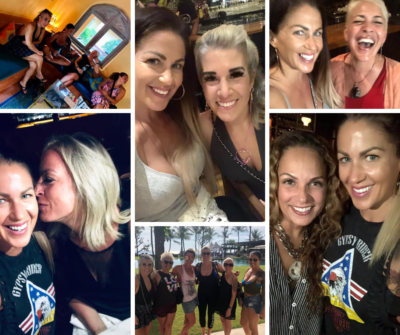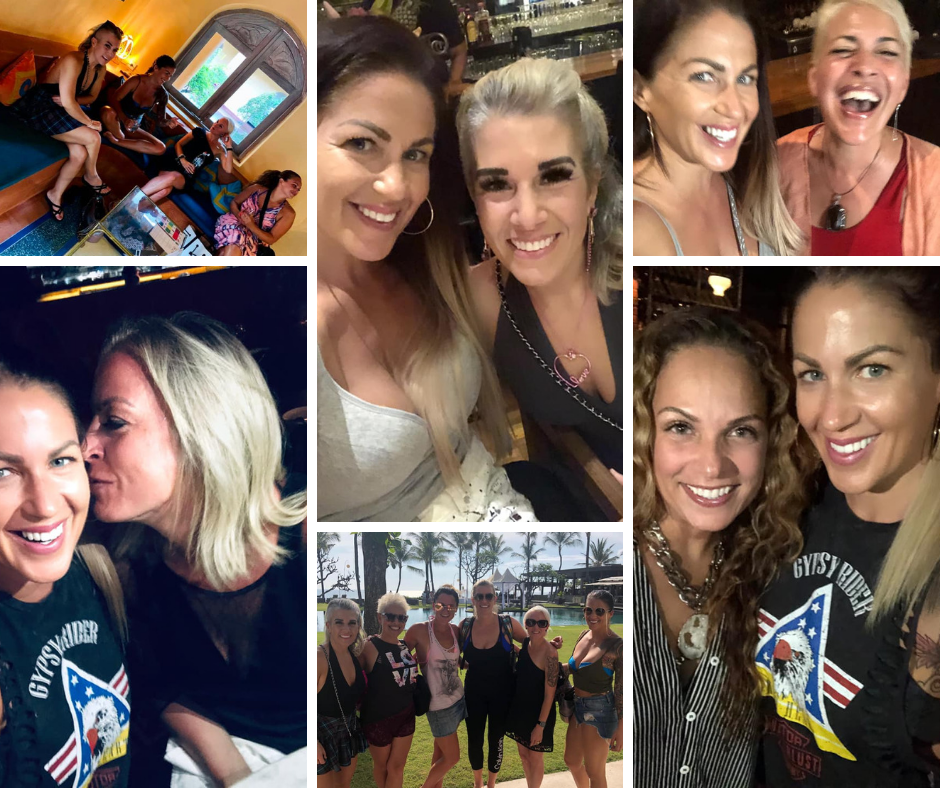 Purpose
THE POWER OF YOUR WORDS AND LABELS, AND WHY MOST PEOPLE WILL NEVER MAKE IT
I heard something this morning which made me stop short, it was one of those simple little realisations you have, maybe somebody says something to you and it just kinda hits you, or you notice something online and it's 'woah!', or your higher self pops down in a somewhat startling manner from up above and issues a small war cry right at your face, it's not THAT loud, it's not SO full on, it's not SUCH a big deal, but at the same time?
Holy fucking fuckity fuck, that is BIG! How did I never think of that before?
Or – how did I forget that, when I damn sure should already know that! Right? Don't worry, I do it all the time as well 🙂
It's just one reason why growth HAS to be continual, what other option is there?! Well, either way you're growin' … may as well consciously choose the direction!
Anyway …
A friend shared with me a thing about a person we both know from yore (you know yore … good ole yore!) and something that person had said, which essentially highlighted that they are still EXACTLY WHERE THEY ALWAYS WERE.
I didn't find the news of this person not moving forward to be overly surprising. Which in and of itself is a point of some note. "Why didn't I?", I asked myself, as I sat on the toilet (toy-let, thank you), pondering the world and its ways.
And the answer of course was simple, and instantaneous, but also – wow! How have I not thought of that for so long?!
>>> Because they ALWAYS LABEL THEMSELVES AS THAT STRUGGLING TYPE.
There's always a story of woe and things going wrong or still being so hard, still a continual push, and then in the end, sure, always a story of head kept above water, but only JUST, and "boy! I wonder what's coming for me next?!"
It's like … a point of pride, or ego or something, you know? How damn HECTIC it always is. What an adventure! Just –
Not a particularly abundant one.
But sure sure "I know I'll get there one day! Of course!"
Of course. (I think, when I hear this sort of thing).
Maybe you know somebody who does this, the constant struggle story?
Maybe it is YOU who does this!
And maybe you think – feel – know! – that it is TRUE, though.
And you would argue with me, get annoyed at me, infuriated, even, at how "it's all very well for YOU, Kat, you probably can't even remember what it was like for it to be this hard, LOOK MY LIFE IS REALLY HARD AND HERE ARE ALL THE REASONS AND WATCH ME VALIDATE IT WITH MY ACTIONS, TOO!"
Oh yes.
I know of these ways!
And yes.
I have ALSO fallen prey to these ways in days of yore. YORE.
And YES. If you're wondering –
I DID NOT IN FACT BREAKTHROUGH TO JACK SHIT, AND CERTAINLY NEVER GOT ANYWHERE NEAR THIS LEVEL,
While I was singing that ole tune.
As I said to my friend this morning –
Words MATTER.
This person either doesn't realise they are CONTINUALLY labelling themselves as stuck, struggling, doing it tough, things going wrong, etc, and so that's why they keep getting more of the same, OR they DO know they're doing this (at least on a sub-conscious level) and yet their EGO around it is so great that they refuse to let go of the damn thing.
Ego?
Yeah –
There's a certain amount of NOT useful ego (of course ego can be useful at times, all states of being human are purposeful!) attached to the story.
"Look, here is why I'm important!"
"Look, here is why you need to hear and see me!"
"Look, here is why it's VALID that I'm not yet there …"
Aha!
Ahahahahaha!
AhahahahahaHA!
I bet you do that too, around certain things, don'tcha?
WE ALL DO.
But! If we truly desire to be the 1% within the 1% within the 1% and KNOW WE DAMN WELL ARE THAT, ON THE INSIDE, then we BETTER get the fuck over ourselves and get on with it.
Do you want to know one of the most powerful tools I've used over the years, to shift to my next level?
LABELING.
When I was a Personal Trainer, and knew it was time to move on from that, writing was calling me, but I had no idea how, I decided to simply start CALLING myself a writer.
People would ask what I did, and I'd say "I'm a writer". And not even mention the trainer thing.
Invariably they would ask what I wrote … and so pretty quick smart I started to write. And submit to magazines. Within a few months of CLAIMING it, I was published in most of the country's major fitness mags and I had also started my first little homemade website / blog.
THE SAME ONE WHICH HAS LED TO ME CREATING A MULTIPLE 7-FIGURE ONLINE EMPIRE!!
Speaking of which –
When I was at 6-figures not but quite multi-6, I started to SAY I was a multiple 6-figure entrepreneur. In my journaling, in my mind, and even in my blogs, while making it clear I was SPEAKING SOMETHING INTO REALITY, and that it wasn't yet there in the physical.
When I was at multi-6, I dropped THAT label, and started to claim 7.
And so on.
Wanna know what brought me to a standstill this morning?
It was NOT about that other person and how they repeatedly label themselves stuck.
It was about ME! And how I repeatedly call myself a multiple 7-figure entrepreneur, and have done for years now, since I started to consistently hit those numbers.
#facepalm!!!
How did I forget the power of LABELLING?!
EVERYTHING I have created or called in has come from the way I label myself!
What, you think I was born a cool, beautiful, confident, 'out there' leader / badass / revolutionary?!
Well, my Mum always said I was beautiful, although technically she said (when I complained about feeling so unattractive and uncool back in childhood) that I would grow up to be the MOST beautiful one …
So even THAT is not something I feel existed back in yore.
I CLAIMED ALL OF IT.
I DECIDED to be a badass … cool … confident … a leader … 'out there' … a revolutionary … one of the most successful female entrepreneurs online!
Hot, and beautiful, too!! I never felt these things. No WAY would anyone I grew up with say I was REMOTELY hot, attractive, cool! I SPOKE THEM INTO REALITY.
I decided ALL of these things, and also?
I CONTINUALLY label myself as them. You may have noticed.
And you may think "but Kat! You ARE a badass … cool … successful … etc!"
Well, yes.
But which came first? I was it, or I spoke it? Those who've known me for decades will tell you!!
When I look at my amazing private Inner Circle clients, a few of whom are picture with me here in snaps from our Bali retreat last week (we retreat 3x a year, join us!), I see a group of BADASS STRONG CONFIDENT LEADERS.
My clients are the leaders.
The MOST empowered and powerful messengers, healers, truth-speakers.
They are the 1% within the 1% within the 1%, and they show up accordingly!!
They are also SUPER fun and cool, just by the by!
Well, FIRSTLY –
But secondly –
EACH of these women had to choose this for themselves.
I have been fortunate to get to know some of this industry's MOST well known leaders, as their mentor and also ultimately a friend and a sister, and as such I KNOW WHAT GOES ON IN THEIR HEADS.
And I know what they've had to choose in to, in order to become this woman.
Meaning –
They CLAIMED it.
They spoke it into reality.
Even down to being a client of mine, being with me in person.
ALL of it!
Every part of who they are, how their business operates, how they RECEIVE, what they get to do, and who with.
And they continue to do so!!
This is just how it works.
So if you're stuck,
And you can't seem to shift or break through,
And you're wondering why everyone else is always so far ahead of you,
And why you're STILL at that same freakin' level?
MIGHT WANNA STOP FUCKING STATING IT OVER AND OVER AGAIN, HMMM?
Just a thought.
Line in the sand, it's simple:
Because being this person, when all is said and done, has nothing to do with what is available for you, or what your potential is, and everything to do with what you DECIDE AND PUT BELIEF AND WORDING BEHIND.
So.
THERE YOU FUCKING GO.
Now get to work.
NOW.
Don't forget –
Life is Now. Press Play.
Kat x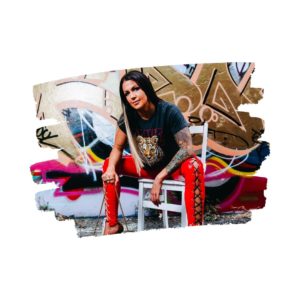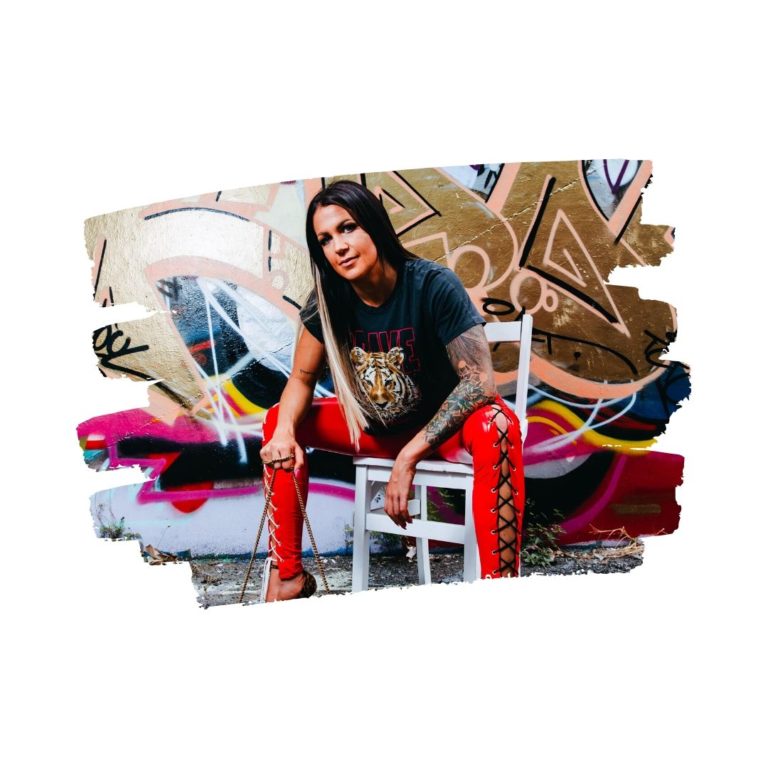 P.S.
I've been doing 100k months (and 4x+ that) since December 2014. I have mentored numerous badass peeps as they crossed that milestone. Now, for the first time ever, I'm taking you into the thought processes, patterns and also showing-up-edness of peeps who do THAT, while simultaneously teaching you how to access, activate and act from the deepest and truest blueprint of YOU.
My brand new digital course, The 100k Per Month Formula is HERE!
Are you sick of trying to teach and shift everyone else on how to expand their mindset and capacity to receive, and wondering where the person is who is going to hold THAT level of space for YOU?
Are you so.freaking.done with EVER having to tell yourself that the next level you're looking for requires you to do a, b or c that you don't wanna do, would rather claw your eyeballs out than do, thank you very much, and deep down don't believe you have to do?
DO YOU NEED SOME KAT IN YOUR LIFE TO KICK YOUR BUTT WITH ALIGNMENT AND LOVE AND MAYBE SOME BONUS BOOTY SLAPS TO WHERE IT'S MEANT TO BE?
The 100k Per Month Formula 

💃

💸

🔥
Registrations are off to a ROARING start already. And no small wonder, when you see all that we're doing.
10 modules + one extra (stealth!) one.
3 killer bonuses (including 2 entire new courses)
All new live course, starting June 8.
For the Entrepreneurs Who Were Always Gonna Run the Damn Thing.
You and me and a group of like-minded revolutionary leaders who specifically desire THAT money goal (and beyond) and know that they know that they know that it's where they should be.
Who are willing to do what it takes,
no matter what it takes,
until it takes,
AND THEN KEEP GOING.
To get there.
With integrity and soul and badass truth and BELLS on.
https://thekatrinaruthshow.com/100kpermonthformula
Check out the bonuses! 🔥
>>> Soulmate support $199 bonus.
A course I'm going to create alongside this one, and sell separately for a full $199, is on building a soulmate team. You will see me launch this at some point in the next month or so. You get this entire course FREE as a bonus with the 100k Per Month Formula!
>>> Mindset of a 100k Per Month and Beyond Entrepreneur –
I'm creating 30 days of journal prompts and mini asskickin' messages for you that go into the mindset of a 100k per month (and beyond) entrepreneur, in order to drop you deeper and deeper into being that person as we go. This is based on what I have observed in myself as well as the MANY badasses on and offline who I have coached who make this sort of money. This bonus could and likely will be sold separately for $199 as a home-study course!
>>> Q&A bonus!
My Q&As are famous for being one of the ways the GREATEST gold and magic comes out from me! You will have live access (and / or replay access) to two Q&A only sessions recorded JUST for 100k Per Month Formula students, and you'll be able to ask or submit your questions on these!
>>> Pay in full bonus!
Claim your place with the upfront payment choice (regular, VIP, or Super VIP) and receive an exclusive and UNAVAILABLE FOR SALE 'Fuck the How' Katrina Ruth graffiti T. Hot off the press, and just for you!
Everything you need to know and feel + your place here! https://thekatrinaruthshow.com/100kpermonthformula