News
How To Increase Your Metabolism And Burn Fat While You Sleep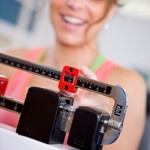 Did you know you can program your body to burn more fat ALL THE TIME? I'm talking not just when you're physically active, but every minute of the day, and yes, even every minute of the night while you're sound asleep. Now that's what I'd call getting your body to work for you!
Increasing your metabolism (or fat-burning ability) really is simple once you know how …
Here's the scoop:
Your Basal Metabolic Rate (BMR), which most people would more commonly refer to as your metabolism, is what dictates how many calories you burn each day just by being alive. Yup, even if you just sit on the couch all day stuffing your face.
For the average person, about 60-70% of the calories they burn each day come about by doing precisely nothing. All you have to do is keep breathing. Most people burn an additional 20-30% of their calories through daily activity (including low to moderate levels of exercise), and the other 10% is through the thermal effects of absorbing and digesting your food.
Making your BMR do magic tricks
If you want to be one of those people who has a higher than average BMR and therefore (more easily) burns high amounts of body fat you need two very important things.
The willingness to work hard on your body through correct training and nutrition
The knowledge to do it the smart way rather than the (conventional wisdom) 'right' way
And one of the smartest things you can do to maximise your weight loss is to build more lean muscle so that your body works FOR you rather than AGAINST you. Don't get scared now – I'm not talking about bulking up or becoming a body-builder. Even a small increase in muscle mass can dramatically impact your BMR. This is a generalised calculation, but it does give you an idea. For every pound of muscle you gain, your body will burn an additional 50 calories per day – just by being alive. Sure, 50 calories isn't much (about 12 M&Ms), but what if you were to build 5 pounds of extra muscle? Or 10? Keep in mind that 10 pounds of muscle would be equivalent in size to 4 tennis balls – spread out over your whole body – so it's not as though you'd be physically bigger. In fact, if anything, you would look a lot leaner – I know I'd rather have 4 tennis balls worth of lean, toned muscle on my body than 4 footballs of pudge (the approximate size of 10 pounds of body fat). To put it another way (and I love this saying), you may end up weighing the same as you previously did, but you'll take up less space in the world.
You'd have to agree this is a good thing, yes?
Building lean muscle
The most effective way to build lean muscle is to train with weights. For beginner's, even once each week will cause you to build muscle. If you are more experienced I'd recommend 3-4 times per week. In my experience, multi-joint full body exercises are the best way to go when starting out. Some of the best choices include deadlifts, squats, chin-ups, lat pulldowns, seated row, bench press, dumbell press (chest and shoulder).
Remember that increasing your BMR is not something you will do overnight. Building muscle is an ongoing process, and it takes some people longer than others. Those with a slight build can expect to gain around 0.7 pounds for every 12 weeks of training, while those with a solid build may build up to 3.5 pounds of muscle in the same time frame. The flipside of this seemingly slow process is that committing to a structured (and, ideally, individualised) nutrition and training program will have you noticing weekly and even daily changes in your muscle tone and general wellness from the get-go. If you're really wanting to turbo-charge your results then introducing appropriate supplements and perhaps a split-body routine would ultimately be the way to go in my opinion.
a note on weights and anti-aging
A final point before I leave you to go hit the weights room. Even if you're happy with the way you look right now, or still aren't convinced on the weight-training front, remember that for every year that passes as a non-exercising adult, you lose approximately 0.5-2% percent of the muscle you had as a young adult. This decline begins around 25 on average, and is accelerated in those are very inactive. This explains why so many naturally thin people end up with a soft and droopy look in later years, or a sudden and unexpected surge in weight once they enter their thirties.
The moral of the story? Train with weights and burn fat 24/7.
Have you noticed a change in your body since introducing weight training, or changing the way you train with weights? Please share!
Don't forget –
Life is Now. Press Play.
Kat x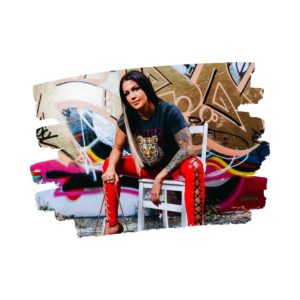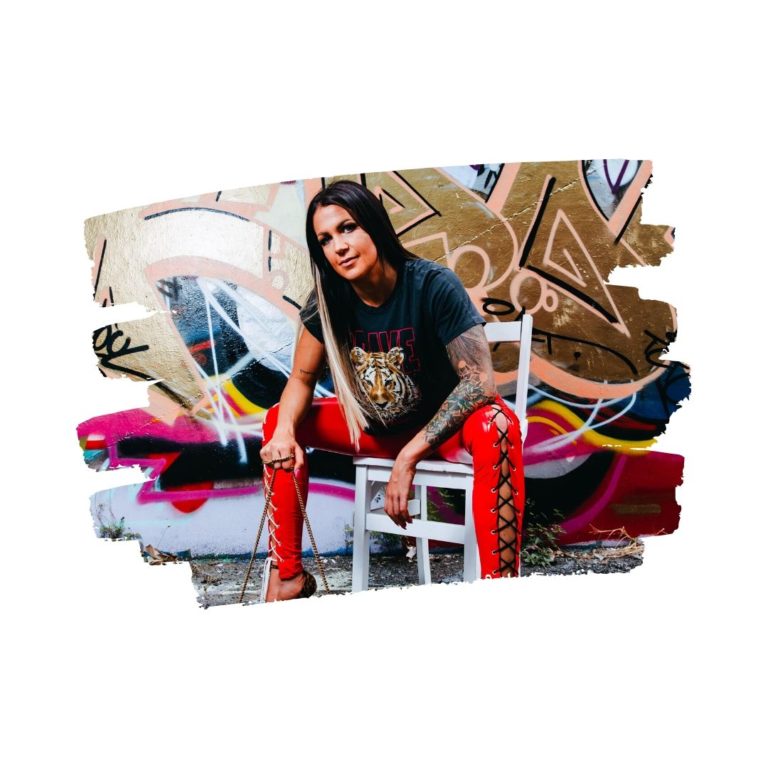 P.S.
Exclusive. Unseen. Unfiltered. Never Before Available for Sale.
You are hellfire magic! 🌟🌟
You have access to a level of power and superflow and truth and knowledge beyond what most peeps even know exist, you can literally look at something, decide it's yours and it happens, fuck, you don't even need to look at it, you can just SEE it and decide it and it's done.
You can click your fingers anytime you want and the world shape shifts around you.
Click your ruby red heels together 'cause hold up, you just changed your mind, and woot, there it goes again.
Being supernatural is part of being you.
But the thing IS –
You still gotta choose it.
Practice it.
Understand it.
And then ACTION it.
Now, finally, for the first time ever, I've created the worlds first comprehensive course for entrepreneurs,
leaders,
the GAME-CHANGING ELITE, who know they were born for MORE than the more they've already created and are ready to live into it,
to do
and access
and activate
exactly.
fucking.
that.
Introducing The Quantum Files babbyyyyyy!
Exclusive. Unseen. Unfiltered. Never Before Available for Sale.
18 days.
Daily video / audio content.
EVERYTHING you need to know to activate the supernatural badass you've been pretending not to be.
My BEST work.
Largely NEVER before taught publicly!
The ONLY place on the internet where you can receive a complete (supernatural level!) education on the 'how' AND the implementation / all encompassing accessing of all that is there for you when you 'go quantum' … and exactly what that means!
This is Not Your Social Media Guru's Quantum 
If you've been wanting to understand what it really means to utilise your God-given supernatural abilities, the unseen parts of you which are part and parcel of being HUMAN, but which most humans for their entire LIFE make 'mystical', 'woo woo', taboo, or simply don't believe in –
and if, like me, you're fascinated with playing with time and space and KNOW there is a way to create, shift, receive, BE, which transcends the physical world –
and if you love learning shit that lights your SOUL on fire with how real and true and WOW you know it is, and which allows you to INSTANTLY shift paradigms to where you're finally flowing with life the way you've your entire life known you could and SHOULD –
and if you love kickass deals in which you receive access to hours and hours and hours and hours and HOURS of exclusive, unseen, unfiltered, and NEVER BEFORE AVAILABLE FOR SALE content on stuff that 99.99%+++++++ of the world doesn't even dare to imagine EXISTS –
and if you're ready to start claiming reality shifts faster than even YOU dreamed possible –
Well!!
CLEARLY THE QUANTUM FILES ARE FOR YOU!
But hurry! This offer is open ONLY for the 5 days!
It's a one time sort of a thang I'm putting together for you.
The Quantum Files.
Exclusive.
Unseen.
Unfiltered.
Previously Unavailable for Sale.
5 days to claim your access.
When the clock hits zero it goes.
It's time to stop pretending not to be the supernatural badass you are baby.
And to blow shit up by pulling it TF down from the other place.
Let's demystify being who and what you've been waiting to be.
And let's do it now.