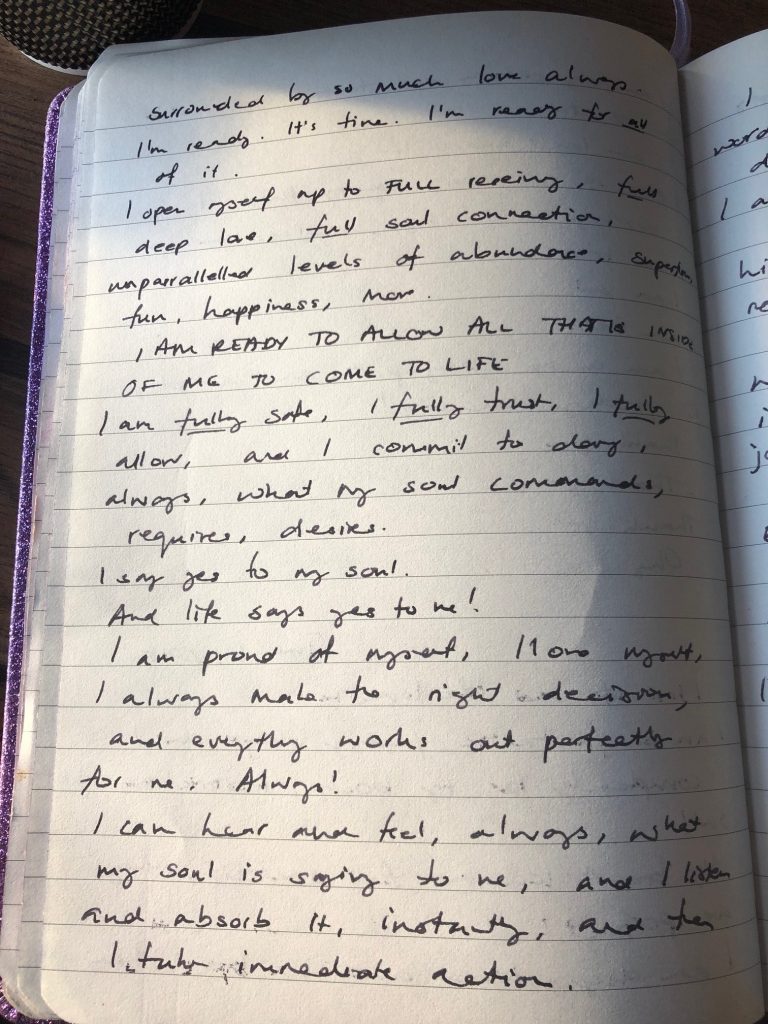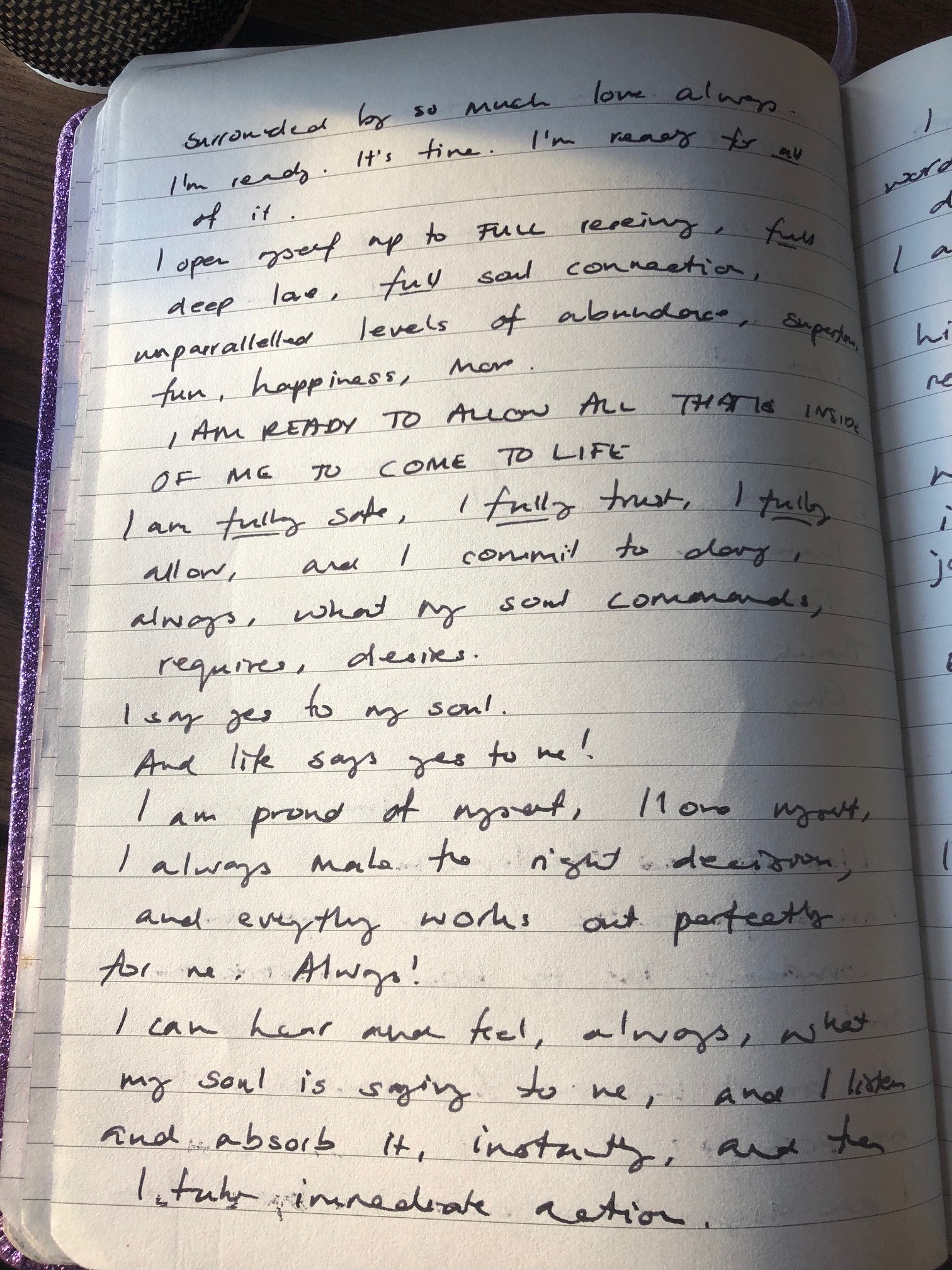 Purpose
I STILL SO OFTEN FIND MYSELF NOT FEELING GOOD ENOUGH FOR WHAT'S INSIDE OF ME…
I still so often find myself thinking or feeling that maybe I'm not good enough for what my soul desires, what I long for, what I see inside of me and WANT.
Do you?
Silly question; I know you do.
In particular with the things I want MOST, the things which, when I look at them in my soul are VIBRANT in colour, BRIMMING with life and light, seem almost like they have their own heartbeat, blood running through them, connecting to the blood in my veins, saying YES –
I am part of you.
I am PART of you.
I was always meant to BE, part of you, TAKE me and MAKE me,
Yours.
I think … I have learned, I should say … that the things which most take our breath away, when we imagine what it would BE like, to have that as part of our experience, as 'done', the things which leave us feeling almost a little shaky at just the idea of it; imagine – !
Could life really be that good?
For ME?
– these are the things which are most actually meant to BE ours.
The shit you feel like would be COOL, nice, even 'great' – really –
WHATEVER.
Do it, don't do it, be it, don't be it, have it, don't have it; you KNOW it doesn't actually really matter one way or the other, and so because it doesn't MATTER –
You construct your life of it.
It's safer, to build a life of 'nearly your dreams'.
Because after all, in order to LIVE your true dreams, you must first CONFESS THAT YOU DESIRE THEM TO BE YOURS.
You must say YES, I want this. I believe this is how it's meant to be. Like THIS, and you lay it out clearly.
After the confession?
You gotta DECIDE. I DECIDE, and it's DONE; so there! (A daily practice, by the way, this deciding thang)
And then?
Well, then.
I believe I can have it and it's done and it's MINE, even though my mind simultaneously is freaking the fuck OUT!
What I just outlined? It's basic manifestation. You MUST do this, to bring what's in you to life, but precisely BECAUSE it requires 'confessing your desires' like this is why mostly people do NOT.
Because,
After all,
That's fucking scary!
And you think –
"What if I what if I WHAT if I admitted to myself that I WANT this, and then I DECIDED, and then I said I BELIEVE, and then it didn't.fucking.happen!"
It would be like a rejection from GOD HIMSELF, from the UNIVERSE or something, and the WHOLE WORLD WOULD KNOW I'M NOT GOOD ENOUGH OR COOL ENOUGH AND MY HAIR ISN'T SHINY ENOUGH!
And so,
You instead,
Choose something less than.
Something which doesn't matter SO much.
But sure –
It's cool.
It's nice.
You have become 'successful', lauded, even, and people think highly of you.
You did it; you're living the dream! Just –
Not actually your God damn dream.
And so it goes and so it goes and so you LET it fucking go, and are you SERIOUS? When ALL you have to do, and you KNOW this, is to be COURAGEOUS enough to boldly claim the true shit which is inside of you, the stuff you LONG for, the stuff which fills your heart, your soul, and indeed IS your soul, the stuff you know –
Actually –
In your heart of hearts –
When you put aside the fear –
When you quit the 'I'm not good enough' game –
When you step away from your own DRAMA and STORY –
You KNOW –
Is available.
For you.
NOW.
YOU KNOW THIS.
YES, you might walk around worrying that you're not good enough, you haven't proven yourself yet, you didn't do enough, how could it be like that for YOU, and what would people THINK, and what if you didn't live INTO it, and blah di blah di SO much fucking blah – !
I KNOW THIS BECAUSE I STILL DO IT.
Like I said.
But underneath that –
ISN'T IT TRUE –
That ACTUALLY –
You KNOW.
You DO believe.
You have ABSOLUTE fucking certainty.
YOU HAVE ALWAYS KNOWN.
That what you feel inside of you is real, that what you see inside of you is DONE, and that ALL you gotta do is put aside the story and say YES to it, lay CLAIM to it, be brave enough to DECIDE.
The 'I'm not good enough' story is clouding you.
It's like a poison spreading through your veins.
And YOU ARE LETTING IT.
Well, today, here is what you're going to do –
This is how I do it; it's how I've always done it, it's the only WAY to do it –
You feel and notice and SEE the STORY.
You let yourself freak the fuck out for a minute, if you like! Enjoy!
And then?
YOU GOD DAMN DO THE THING, BE THE THING, ASK FOR THE THING, LAY CLAIM TO THE THING ANYWAY.
Don't look at those who are ahead of you and LIE to yourself that they have greater self-belief.
What they HAVE, is greater courage to say yes to what's inside of them in the face of fear.
Which does indeed BUILD self-belief, but it's still where it starts and ends.
I feel the voice of doom and gloom rising.
And I CHOOSE to drown it out with the voice of BUT I'M GOING TO FUCKING GO FOR IT ANYWAY.
Because through it all –
Always –
And forever –
When I have said yes to my soul.
Life says yes to me.
Amen.