Purpose
THIS IS HOW TO KNOW WHAT WORK TO DO
What if you always knew what to do?
And how to do it?
And how to HANDLE every damn thing that life could or would throw at you, and when I say 'handle' you KNOW I mean with grace, and ease, and motherfucking flow. Like the warrior queen badass phoenix of fuckery (da good kind) you know you are.
What if all you had to do, to receive the EVERYTHING you've been waiting for, for so.damn.long now, and dreaming of so.damn.hard, and holding on to, so.damn.much (maybe too much? Hmmm? Hmm!), what if all you had to do for ALL of it –
And what if the only thing you needed to know about ANY of it,
were that it was available now,
and now matter how far away it SEEMED to be it was actually just rigghhhhhhtttt freakin' there,
just off stage, so to speak
in the wings of your life.
ALL YOU HAVE TO DO IS LOOK TO THE LEFT, MAYBE THE RIGHT, TWIRL MERRILY ONCE OR TWICE ACROSS THE STAGE AND PICK IT UP AND TWIRL ON BACK WITH IT!

Or, being the ninja voodoo trickster you is, not even THAT. Just give it 'the look'. You know the one. And magnetize that shiz in.
Snappity snap. Boom – there it is!
Here's the deal, k?
– It'll happen when you let go of it, quit holding on so tightly
– It'll happen when you shift from 'when will I / can I / am I worthy / do I dare / does God even care', to 'duh. Of course.'
– It'll happen when you EXPECT it, predict it, assume it, and are at the same time basically 'whatever' about it. Because let's get real … when you truly expect and predict and assume something and KNOW it is coming … you may well want it right.fucking.now, because it's THAT good and you are EXCITED … but you don't STRESS about it. You know it's coming! You know you can just chill and be in the vibe of being you, and it'll show up when it shows up. Sure you'd like it sooner, but yeah … 's all gooooodddd bby. Question?? Is your vibe that it's all good and you can chill and just be you? Hmm? Hmm!
– Speaking of which: It'll happen you're doing a fine and dandy and JUST so job of chilling and just being you.
– It'll happen when you take the aligned ACTIONS that would go hand in hand with you being this person, the one you're waiting to be. Be her now! Be him now! BE THE BADASS YOU'RE WAITING TO BE NOW! Which means:
– It'll happen you simply – duh, of course – say yes to soul,
and let life say yes to you.
THIS IS NOT WOO WOO SPEAK FOR THE HIPPY DIPPY NEVER TAKE ACTION NOT HARDCORE AF COMMITTED SO CALLED SPIRITUAL PEEPS.

This is how you know which work to do,
by being God damn HONEST with yourself about how you'd be showing up,
walking | talking | thinking | feeling | expecting | embodying | breathing, ALL of it –
if you had faith, knew there was nothing to wait for or worry about, and IT WERE ALREADY WRITTEN.
Imagine …
Just imagine!
If it were already written.
Who would you be, huh?
How would you DO, hmm?
HOW WOULD YOU PLAY THE GAME OF BEING YOU?

It's just something to think about,
as you continue on the journey of playing life like you know you can trust in the damn thing,
and have EVERYTHING,
and that it'd show up if you simply expected it to show up, and YOU showed up accordingly.
Or,
y'know –
as you do the other way.
The have a little but not too much way.
The not yet way.
The 'this is why I can't risk it, try it, choose it' way.
Either way …
It's up to yoU!
And either way …
You already chose. 
Remember –
Life is Now. Press Play! 
Kat x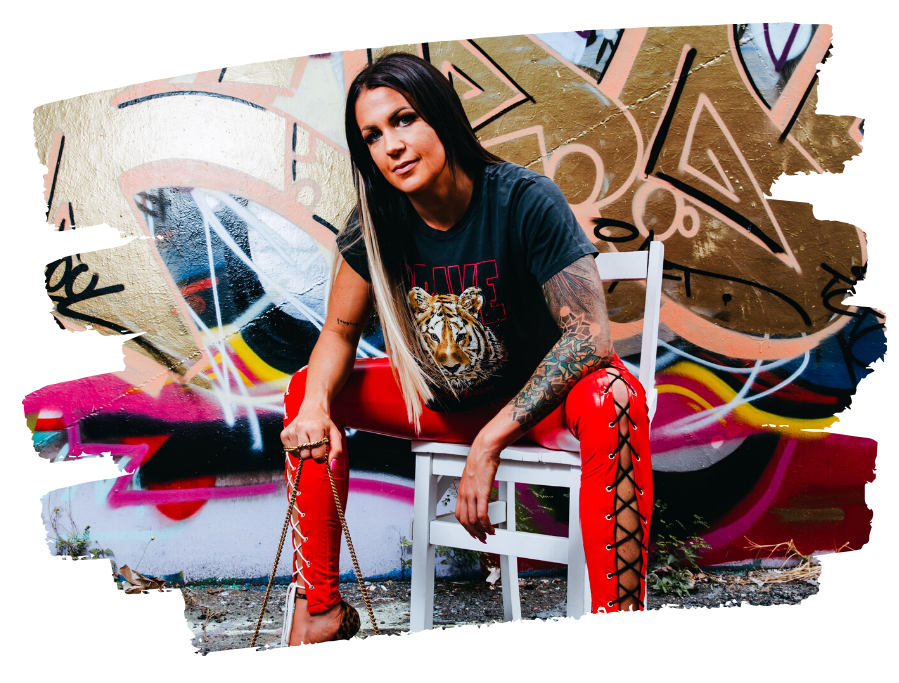 PS.
– dreamer. wanderer. soul led creator. One who was born for MORE.
I'm creating my new course, Big $ollar Energy, for the one who always knew she is here for millions,
to make it. To impact them. To create. And to LEAD.
Big $ollar Energy
The Money & Expansion Course for the Soul-Led Wanderer Who KNOWS It's Time to Go All in on HER,
and Let the Damn Receiving Take Care of Itself. The Way it Was Always Meant to Be.
Which means?
Identifying and releasing everything that gets to go, from the way you're thinking you need to do shit now, to the purposeless bits of the push or biz that it just don't need to be about, to the hidden junk in your psyche that gets to go.
>>> It's not about the do. The push. The win. When who you are when you only go within naturally PLACES you at the top,
but of the right fucking mountain.
The one that was always YOURS.
And then you finally WENT there.
Here's the thing, for us, about allowing an expanse of RECEIVING.
IT HAPPENS WHEN WE GO TO THE PLACE WHERE IT JUST IS.
And always was.
Class starts LIVE on Monday May 24, however early access + Big $ Energy vibes will open from Monday May 17 in our Telegram chat + join now bonuses are open already!
www.thekatrinaruthshow.com/bigdollarenergy
> it's time.