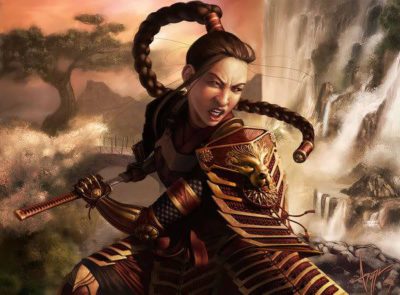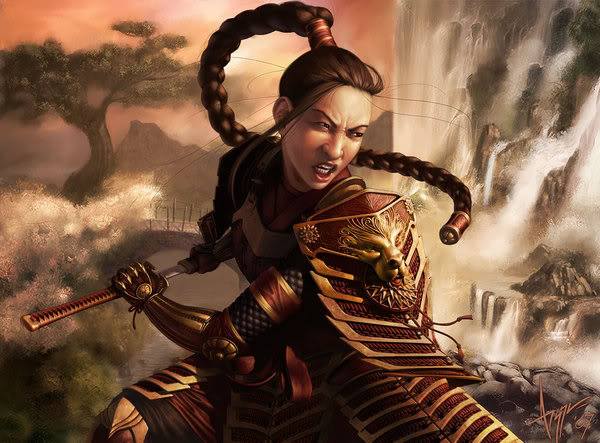 Purpose
FUCK THOSE WHO TELL YOU TO TOE THE LINE
AND the horse they rode in on.
I care SO fucking much. Is there such a thing as too much caring? NO, not for your message, your truth, your FIRE. And right now what I'm caring about is that YOU are a fucking leader, and it's time to accept it, own it, and DO something ABOUT it.
I just got off a livestream of PURE divine download and passion and fire, in one of my private groups, (MDT) all around the topic of what it takes to truly be a LEADER online, stand in your TRUTH, and attract mad crazy CULT-like fans who align with you FULLY and want to buy all of your stuff.
I brought it with EXTRA spice tonight … it was probably one of the top 5 livestreams / preaching sessions I have EVER done.
It's a topic I'm passionate about at the best of times; being a leader. But I've got a little more fire in my belly right now because this week has been one of THOSE weeks.
Where the #stepfordpreneurs come out to play …
Where people are SHAMING on others for shining their light …
Where there is bitterness causing judgement and the 'cutting down' of those who are trying to follow their pathway, do it from WITHIN, be guided by their truth and not the silly fucking RULES …
And while I myself have already paid my dues to where I now FULLY own my truth and my message and am not swayed by what anybody thinks of me or my way of doing biz, I know that there are many RISING leaders who are swayed.
Who get disheartened.
Who QUESTION what they feel inside of them, when they see this sort of BULLSHIT.
Who start telling themselves that oh –
Okay.
I better shut up then.
I better be careful.
I better toe the fucking line.
I used to BE like that, so easily shaken by what others said, that I pushed down what was inside of me for YEARS … worrying constantly about doing it right. Not rocking the boat. Being a GOOD lil entrepreneur woman.
Well, guess what?
It DIDN'T FUCKING WORK. Not to mention it drained my SOUL. And eventually I realised that if I was going to live the life I KNEW I was born for I was going to have to come at it like a bat out of hell WILLING TO STAND UP FOR WHAT I KNEW INSIDE OF ME.
So here is what I think, when I see the posts from people who are solemnly or smarmily or SNARKILY trying to put you back in your box:
FUCK THE FUCKING LINE AND ALL WHO ARE PAINTING IT.


And as I just commented back on a thread relevant to one of these examples of CUTTING OTHERS DOWN, I care SO FUCKING MUCH.
I care that you get what's inside of you out.
I care that you learn it's okay to keep your eyes on your own pathway, and say or do whatEVER you like.
I care that you understand that if people don't like it, or you, or they look down upon you for it, that is THEIR FUCKING PROBLEM.
And they can take themselves AND the horse they rode in on and hightail it out of here. FORTHWITH.
I care that when you look in the mirror, or your head hits the pillow at night, you feel PROUD of yourself for doing your ACTUAL work. For MESSAGING. For adding freaking VALUE not snark or bullshit. FOr standing in your TRUTH. For doing –
Ultimately –
What you TOLD yourself you'd do.
I care that you get to also go THROUGH the hating and the bashing and yes even the shaming because even though it tries to break you, you GROW from it. You build inner strength and resilience like a MOTHERFUCKER. You harden your resolve. You become, over time, unstoppable.
I care that while you're still on that journey of learning how to BE so sure of yourself, that somebody is there to tell you:
It's okay to be you.
FULLY.
It's okay to know you were born for more.
SO much more.
It's okay to own that shit and act as the leader you know you are NOW.
Yes RIGHT fucking now.
It's okay that what you dream of and think of and wish for is so DIFFERENT.
So let me tell you –
All those things.
And let me also tell you this:
WHAT YOU FEEL CALLED TO DO –
OR SAY –
OR GET EXCITED ABOUT –
OR SHARE –
OR CELEBRATE –
OR DANCE THE FUCKING HIGHLAND JIG FOR –
Is ALL –
O-
Kay.
It's time to rise UP leader.
It's time to be BIGGER than the bullshit.
Yes, the bullshit that's out there by so many bitter and bitchy or just plain old by-the-book 2D stepfordpreneurs, all more focused on telling people how to live their lives than on their OWN pathway –
But most of all?

It's time to be bigger than your own bullshit.


That says you're not ready.
You can't yet.
You have WORK to DO first.
You have to PROVE yourself.
You should worry about this or that or the other thing, or what people are SAYING!
Straight up:
YOU ALREADY KNOW EXACTLY WHO YOU WERE BORN TO BE.
And you also know exactly how to do it. It's what's INSIDE of you.
So fuck the rules.
Fuck the haters.
Fuck the shamers.
Fuck ALL who would try and tell you –
That they have a better way for you to do you than what you're being told from IN you.
That's just freaking ridiculous.
ALL of it.
YOU WERE BORN FOR MORE, yes.
But at some point?
You're gon' have to get on up and go git it.
Remember –
Life is Now. Press Play.
Kat
PS READY FOR MORE?
Let me cut to the chase:
I built my business way before THEY told me there were so many rules. I didn't know I was a rule-breaker, 'cause I didn't even know there were all these things that good little stepfordpreneurs (ahem!) 'should' be doing.
So I did what I want. I did what felt right. I followed my HEART. I asked people what they loved. I listened. I genuinely wanted to make a difference. I still do.
I didn't really CARE if it fit the mold. I still don't. All I really wanted was to let out what was inside of me!
And I want to help you do the same!
Straight up: Do you want more money, more time, more freedom?
Then what are you waiting for gorgeous?!
Join my High Vibe Mastermind today and get ready to be FULLY committed to the mindset AND the strategy of making your every known potential and dream a reality.
Oh, and did I mention?
This is all going down in THE most incredible high vibe online community the 'net has ever seen.
Obviously!
DOORS OPEN NOW – THIS WEEK ONLY!
Get 50% Off The Already Discounted Monthly Fee For Your First Month In The High Vibe Mastermind!
The High Vibe Mastermind!
See you in there gorgeous with all the other BADASS #HighVibeMoFos!
https://thekatrinaruthshow.com/highvibeoffer/
PS
Expansion.
10 Days of Live Soul Transmissions, to Help You Find and Follow the Messages Within
Day 1) Trust
Day 2) Certainty
Day 3) Self-Belief
Day 4) Empire Creation
Day 5) Your Deepest Message
Day 6) Following Soul Guidance in All Areas
Day 7) Faith vs Fear
Day 8) Accessing Flow, and Superflow
Day 9) Expanding Time
Day 10) Expanding Money
Every day will be a LIVE soul led transmission.
This will take place on Facebook video, held at a variety of times in order to account for varying time zones, and scheduled only once we have begun. Our daily soul transmissions will be guided from MY higher self and directed from and for YOURS, to help you find and FOLLOW the messages within. The messages of your spirit, your consciousness, of the who you've always been and yet have managed quite well to cover up a lot of the time.
This is about stripping away –
And getting back to the CORE.
We'll dive day by day into the above mentioned areas –
And you'll receive all content and bonuses to keep for life.
There will be daily spirit prompts which you'll receive after each training.
And plenty of time opportunity connect with me throughout, receive transmissions direct to YOUR questions, and absorb more even than what comes through on the trainings, via the energy we'll create in this collective!
It's very rare for me to know in advance exactly what is coming through day to day.
I certainly don't have the details of each day's content. But I know that these areas have been on my heart to talk about, in particular around belief, around certainty, around living from FAITH.
We know that exactly what is meant to come through for you WILL, and then some. And that if you intend and allow for it to, it will change, most likely before we even begin, due to your energetic commitment, the direction of your LIFE!
Meaning: direct it back to absolute soul alignment.
*** NEVER Seen Before Bonus! ***
As part of this, I've been guided to offer a NEVER before seen bonus … one I feel super vulnerable about sharing!
It's the exact journaling I did to allow the download of THIS offer through. How I allowed the idea to bubble up. You'll see my doubt, uncertainty, annoyance. You'll see what I discarded. How I went through the layers. And how I KNEW, this was the one.
I'll ALSO add in copies (screenshots) of my conversation with my COO Ash, where I was talking through the idea and allowing it to come to life.
I want to show you the exact Idea to Launch process!
This bonus alone is EASILY worth the cost of this program, particularly when you hear the mindset side of it, in terms of STAYING THE COURSE and refusing to back away from my self until the idea showed up!
I refuse not to create!!
AND, when you register for EXPANSION today (and how could you not?!) you'll also receive early access to the Pre-Work. This is ALSO never seen before, and brand new just for you – and it's a guided meditation on remembrance, to help you connect back to deepest self and the most certain truth of your destiny, before we even begin.
Perfect priming, for when we expand RAPIDLY into all that is coming through in this work!
Of course I could now go on and on here, about what I could or should have charged for this, and what it's actually going to be …
Or about all my accomplishments on line and off, with money, with purpose, with passion, with flow …
I think you know all this anyway. Even if you just me! Your soul feels what matters. And that's ALL that matters.
But I will say this:
You've always known it's supposed to be about ALL that is inside of you. That it's meant to COME from a place of purpose, passion, and SUPER super flow. And that if you just.freaking.trusted, and showed up FULLY from that place, you'd be living in a different reality already.
THE ONE INSIDE OF YOU.
If that's true for you right now, then LET'S GO CREATE THAT REALITY.
Right now
Press play for regular, (super fuck yes!!) upfront or payment plan
OR
Press play like a VIP, and receive the full course, plus 10 days direct photos or screenshots of my ACTUAL personal journaling, so you can see how I create and expand my life, PLUS a VIP only follow-on live Hotseat, where you'll receive a personal transmission just for you, if you'd like one! Payment plan also available.
>>> https://thekatrinaruthshow.com/expansion
We start Monday 17 December, US time!