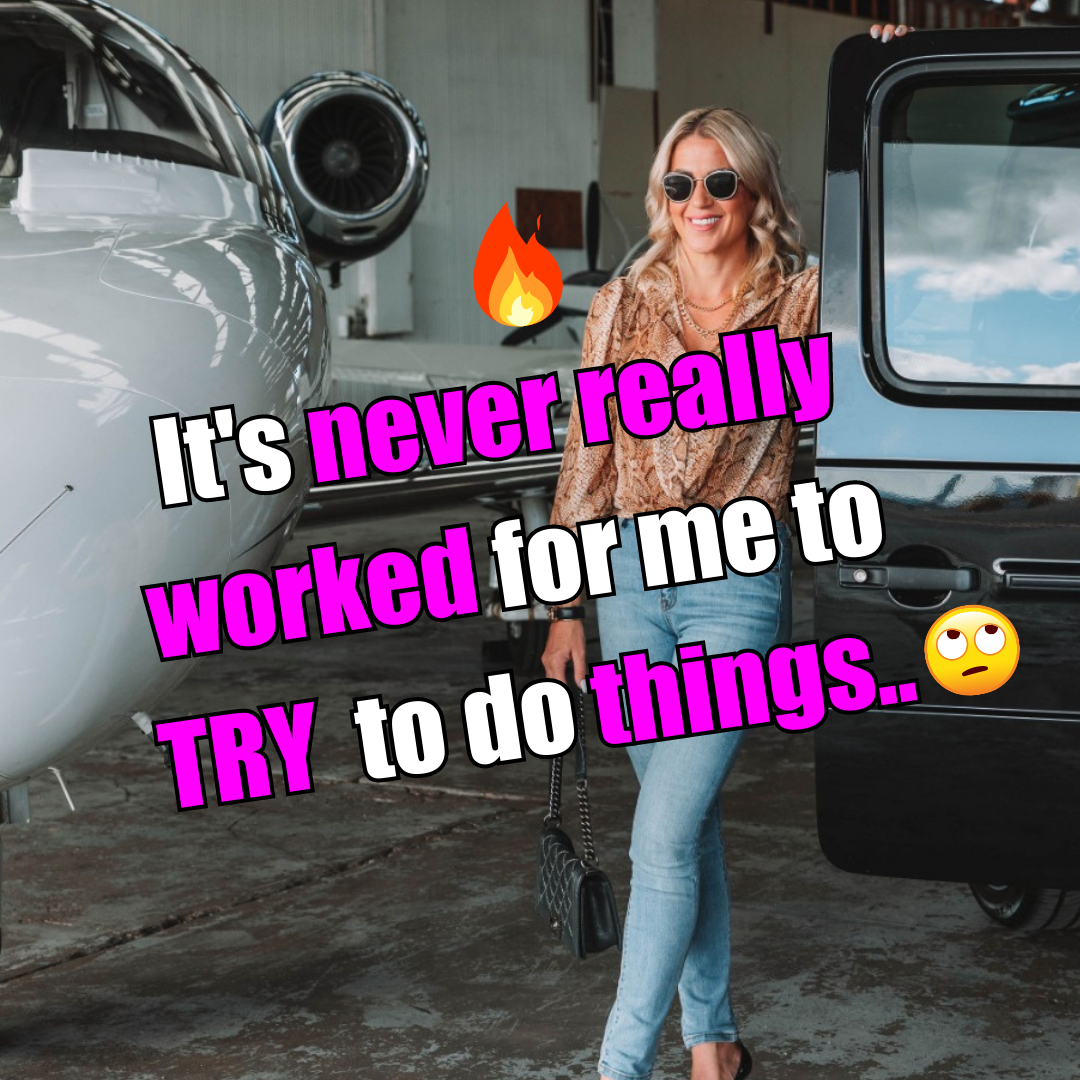 Purpose
IT'S NEVER REALLY WORKED FOR ME TO TRY TO DO THINGS.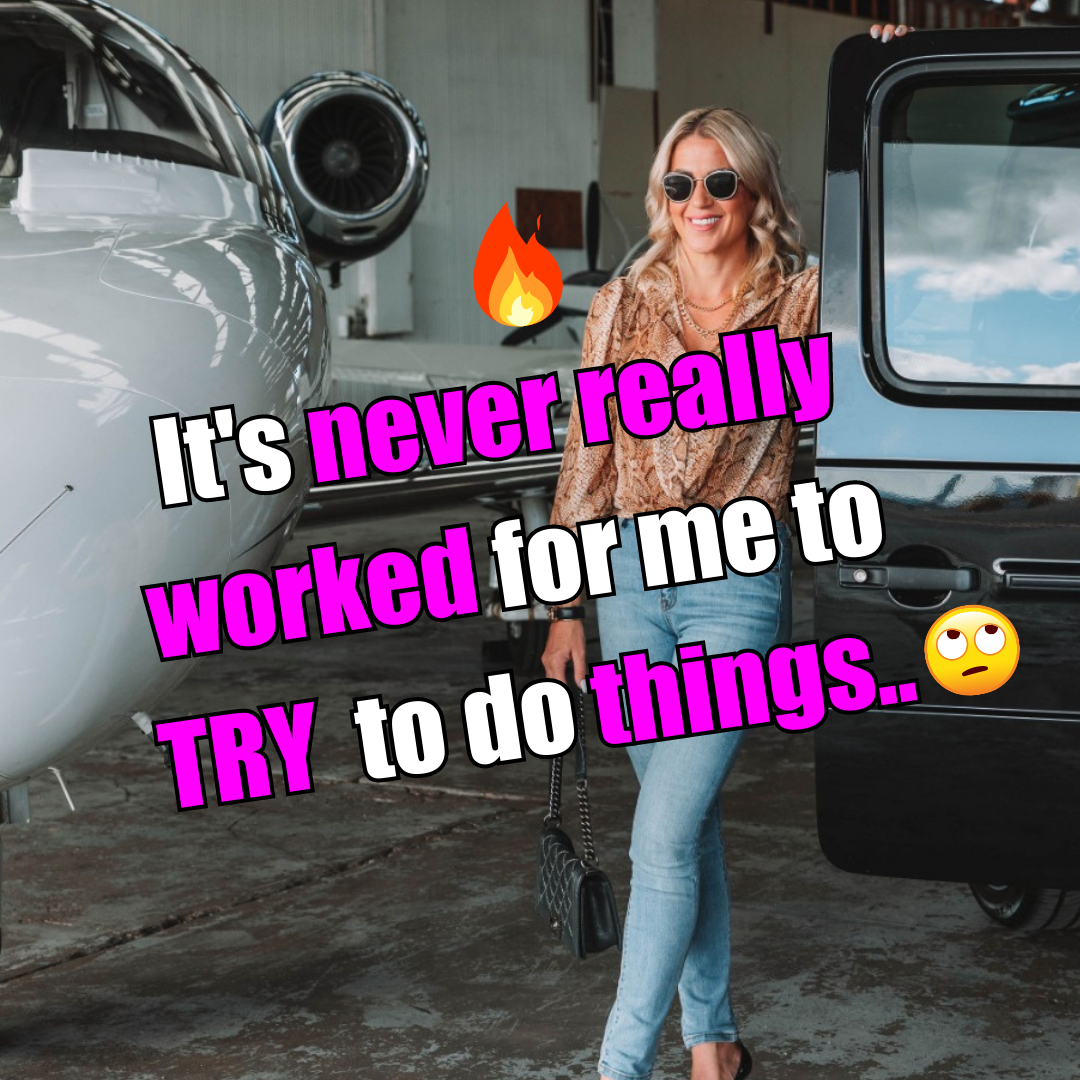 I've never really been the person who has succeeded at pushing against my own grain for an outcome.
It's just never really been true that when I diligently persevered to EFFORT at something that finally the dam broke, the floodgates burst open, the heavens rained.
And the general idea of INDUSTRIOUSNESS in order to move things forward? Yeah, it just hasn't really been a thing I've found to pay off.
Sometimes I think it's contradictory to on the one hand know that I thrive on being absolutely swept up in the beautiful whirling twirling dance of CREATING, POURING FORTH, BEING … which tends to inherently contain what looks like a lot of DOING … but then on the other hand to know that it just flat out does not work for me to DO things … and definitely not to TRY to do things …
but then again,
it makes total sense.
Because the way of God, the way of flow, the way of letting GO and then watching HIM, IT (the thing, like your business, your money, or an area you desire change) AND EVERYTHING ABOUT IT GO GO GO –
well.
It's not the way where you tried long enough hard enough persistently enough to push.something.forward, and so then it finally paid off.
>> WHEN YOU DO THINGS THIS WAY AND GOD WAS NEVER IN IT THEN YOU ARE THE ONE WHO IS GONNA HAVE TO SUSTAIN IT. That is just a FACT, and those of you who know what true FLOW feels like know what I'm talking about.
On the other hand –
when you wait for the drop
when you wait to be shown
when you take time and space to allow the flame to be LIT
and you are patient to take, well … as long as it takes … until it is?
THEN you will know.
AND you will know.
And you will KNOW.
>>> THAT GOD IS THE ONE WHO OPENED THIS DOOR AND SO HE IS GONNA BE THE ONE KEEPING IT OPEN, SUSTAINING BOTH YOU AND THE WORK ITSELF, ALL OF WHICH ADDS UP TO THAT SUPERNATURAL WHAT-EVEN-IS-THIS-SITUATION WHERE YOU DON'T EVEN FULLY UNDERSTAND WHAT'S GOING ON,
and it just IS.
– the breakthrough arrives
– the outpour occurs
– it is now the season!
The reality of your life right now may well be that you opened a whole bunch of situations nobody told you to. Or that the true God led FLOW things are not quite getting their rightful airtime because you added a bunch of OTHER things.
Well,
then there is a mess to be cleaned up, isn't there?!
Take responsibility. You chose what you chose. Now you need to admit it. Address it. And honour accept what IS,
whilst also aligning to what is NOW. The great thing is … God in His faithfulness, when we surrender ALL to Him, and also take responsibility for our choices and admit 'em … will not only show the way but He will absolutely also clean up our mess when we call on Him! Ps this doesn't mean you don't need to do things, account for things, etc. It means He is going to empower you to be ABLE to walk out shining. And yeah, sometimes He does just literally sort stuff out like WOAH.
Me, I've found that this latter … and it's following RETURN TO FULL FLOW AND RECEIVING THE WAY IT SHOULD BE … happens faster the faster that I acknowledge I NEED TO STOP TRYING. Stop STRIVING. Stop FIGHTING. And just accept:
this is what it is.
This is what I know gets to go, or be sorted out or rearranged. NOW GOD I HAND IT OVER TO YOU AND TRUST IN WHAT FOLLOWS.
So …
maybe you've been out there here and there and everywhere trying to build a business, income streams, a calling, success, or gosh, a whole LIFE, in your own will and intellect and perpetual NOT-first-dropped in ideas.
And …
you just know that you know that you KNOW that there is a let go way where it all just works and BABY IT AIN'T THIS.
But …
you feel like you wouldn't even know where to start to fix the situation and get to the good bit!
Well …
the answer is and only can be the same as it's always been:
Stop trying to fix or figure out.
Stop trying to GET somewhere.
Stop TRYING, altogether.
Acknowledge what is just not a SPIRIT CERTAIN YES.
Acknowledge what you need help with.
DECIDE to hand it over.
And then start PROPHESYING WHAT WILL BE, BASED ON WHAT SHOULD BE.
But do know this –
the next thing for you to create. Sell. Act on. Monetize. Share. Or whatever it might be.
It's not going to be the thing you thought of. Drummed up based on your mind, your emotion, your will. Nor will it be the thing your former self knew so well how to do, because isn't SHE the one you've been being renewed from?
So …
it can only be that it's this:
You let go. You handed over. You stopped ALL of it. You put your hands up in surrender.
You instead turned to God. To seeking TRUEST truth. And to FINALLY FULLY HEARING FROM THAT INNER WITNESS, in other words –
you waited
you waited
you waited
not passively, mind you, but in ACTIVE PRAYER AND SEEKING AND SOFTENING
until the bit where it got dreamy
until the bit where the world as YOU tried to form it fell away
until the bit where you finally cracked open
forgot there was anything to worry about
and saw
the light
and in that place,
as you dreamt
pondered
mused
and smiled
all of a sudden
out of nowhere
when you'd forgotten
to THINK about breathing
or how to be
there it came,
the drop
a spark
an exhale
a sigh
a knowing
a surrender
a simple
and quiet
yes
And then?
You just did that.
I mean,
really –
WHAT ELSE WOULD IT EVER HAVE BEEN ABLE TO BE?