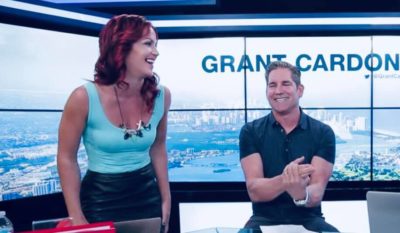 Money Mindset
IT'S ACTUALLY RIDICULOUS – OBSCENE – OUTRAGEOUS! – TO MAKE LESS THAN $10,000 PER DAY
One of the most eye-opening realisations I've ever had around money, which of course also speaks to every element of success or achieving, was around the knowledge that you have to make it RIDICULOUS – obscene – outrageous! – to be at any sort of level LESS than that thing you say you want.
It was 2015, I was with Grant Cardone in his offices in Miami, and we were filming an interview in his studio. We'd been talking about people hitting 7-figures per year in their business, and how that's kind of a 'holy grail' type milestone for people. It's what so many are striving for, it's the somehow-industry-determined place at which you've apparently 'made it', and it's also often where people assume they'll be free, safe, and finally, can breathe.
Of course it's a place that VERY few of those who aspire to it will ever reach, next mind beyond that … which is relevant to what I'm about to say next.
"A million dollars a year!" said Grant.
"Can people even live on that, or like a few million a year – how do they even live on that?!"
Those poor people! (was the unspoken bit of it)
Now here's the thing, he was NOT being facetious. He wasn't trying to be funny. He was speaking his truth.
"Oh, all very well for HIM, you may well say", "doesn't he have like a billion dollars in property by now? Never mind how much his online empire pulls in?"
"Of course a few million is pocket change to Grant Cardone!"
Well sure,
You could look at it like that. You're welcome to. Nothing stopping you!
But I'll tell you something else you might wanna just consider before you lock that in. It was something else Grant said in that interview, which to me was actually the biggest takeaway that day, yep, even bigger than the above one. That took me a while longer to really deeply process 🙂
My biggest takeaway was when I asked Grant what, if anything, he would have done differently on his business journey, and he said, in a very quick and offhand sort of manner, no deliberation needed –
"Yes. I wish I knew to ask for more, sooner."
Sit with that for just a minute. Let it sink into you. Really let it wash all over and in you.
I wish I knew.
To ask for more (he may have said aim for, same same).
Sooner.
I think he went on to expand on that a little bit, something around the very simple truth which we DO already know, that whatever we aim for is what we're gonna get!
And it really stuck with me, you know.
I mean, that interview was nearly 4 years ago now and I still think about those words often!
I hope they impact you as much as they have me.
But I do now want to come back to the topic of today's conversation, the 'making ridiculous' of your most BIG ASS goals.
Maybe my title triggered some people, maybe even you, well do you know what triggered ME about it? That I kept it at 10k a day, and not 20 … 30 … 100!!
Partly because it makes me think of Naomi Campbell, back when I was a teenager, and how she became even MORE famous than what she already was, for having apparently said she 'wouldn't get out of bed for less than 10k a day'.
I remember hearing that and I don't think I was triggered by it, I didn't feel like it was 'outrageous', or in any way wrong or bad, or elitist for her to say that, I just remembering wondering what it must be like, to be able to command money like that.
It definitely felt like a surreal, or far away concept. I couldn't even imagine!
Except that, bit by bit and year by year, or even decade by decade later –
I DID start to imagine.
In fact I did more than just imagining.
A simple fact about life is that you will ALWAYS achieve or receive GREATER than whatever amount / level feels RIDICULOUSLY low / not okay to you.
We all have our set points, you know, in different areas.
Like, you might let yourself get a little out of your ideal shape, but you wouldn't go past a certain point. You just wouldn't. You are LITERALLY NOT ENERGETICALLY OR OTHERWISE AVAILABLE FOR THIS. And your point is obviously different to the point others would consider the upper limit.
True also with how you live,
With your relationships,
The kinds of clients you work with,
And with HOW YOU RECEIVE MONEY.
Like, right now, there is an amount UNDER WHICH it would just be ridiculous for you, unimaginable, to receive LESS than that!
Maybe it's 10k a day like me –
And you genuinely feel like "how could that even be POSSIBLE?! Nobody could live like that! That's not even a thing"
Or maybe it's $10 a day.
Or, somewhere in between.
Or, MORE! Yay you. What I actually claim for myself NOW is a helluva lot more than 10k / day as being RIDICULOUS to achieve or receive less than.
Whatever it is for you right now, IT'S JUST A CHOICE.
YOUR choice, just to be clear!
If you can't or won't get onboard with that, mush mush on your way 'cause you and I are not a fit and simply CAN'T be.
You gotta understand the mindset you need to ALIGN to,
and believe it's possible,
In order for me to in any way be able to help you!
Speaking of which guess what?
Would you like to know what one of THE most powerful practices I've ever followed around elevating my income is?
Simply aligning to a minimum daily income.
And claiming it, well, daily pretty much.
I remember back in 2011 or so I started doing this and it was $211 a day, I think (from my online biz).
It felt like a stretch … a bit over the top … but WITHIN REACH.
I started to simply affirm it every day.
And, I aligned to BEING the person who RECEIVED it, via the actions I then took.
Can you guess what happened?
I got within smelling distance of the $211 a day and it started to feel, well –
A little ridiculous.
RIDICULOUSLY low, that is.
So I changed it to $387 a day, or something like that.
And then I just kept.on.doing this, for years.
It wasn't too long, maybe 18 months or so from that point, when my daily 'minimum' was $2450-ish.
And it's continued to climb ever since.
And I have continued to believe in it, plant it into my sub-conscious mind, and take aligned action in accordance with believing it is done, and that I am that person.
I've also ALWAYS elevated the goal before I achieved it, as soon as it felt SO achievable I raised the bar.
Now, do you think that the idea of only making $211 a day would be BLOOMING RIDICULOUS to me right now?
Like, even if I tried I couldn't pull in such a piddly amount of money.
I would literally have to REVERSE WHO I AM SOMEHOW. Which would take time! And I ain't got no time for DAT sort of use of time.
OF COURSE.
But! Can you see that I literally just told you that when I started doing this it felt out of reach and impossible for me?
OF COURSE YOU CAN.
So you see what I'm saying.
I guess the only question is –
Don't forget –
Life is Now. Press Play.
Kat x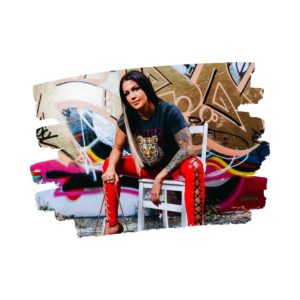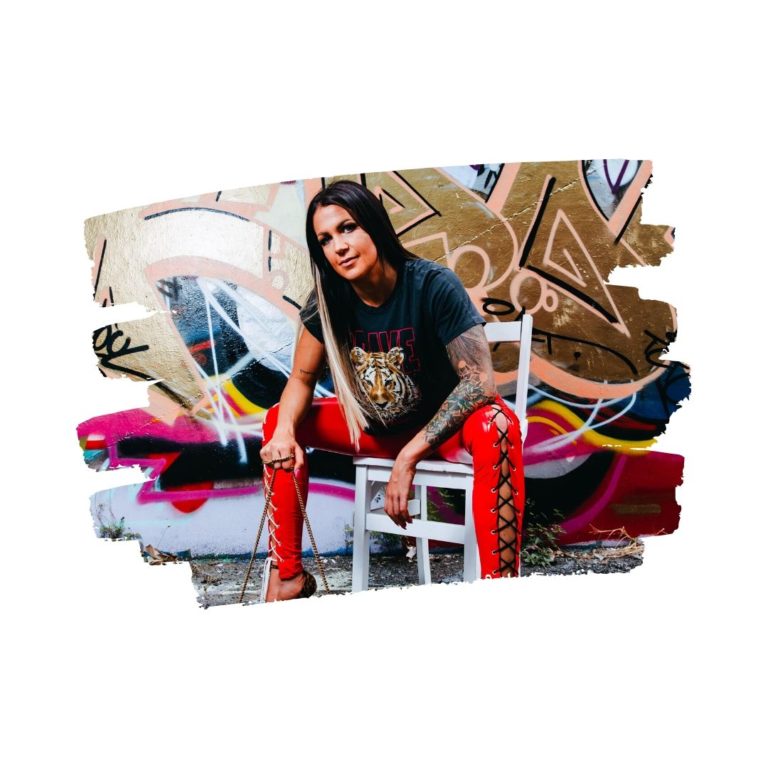 P.S.
Doors for The 100k Per Month Formula have re-opened for a very LIMITED time!
Don't miss out on the opportunity to be part of the The 100k Per Month Formula, jump in now and join while the course is running LIVE!
The 100K Per Month Formula is so much more than just what I know I'm here to teach, create, and share with you on the topic of achieving and surpassing consistent 100K months, all from soul of course, doing what you love, and just by being you.
I look around the dozens and dozens of revolutionary badasses who have said yes to soul in joining me and in just a matter of weeks, the shifts being made, the next level selves being stepped into, the MONEY claimed and created, is, well –
MIND-BLOWING to say the least.
I'm going to help you to easily identify the VERY few practical thingies you need to do to drop into a deeper level of creative flow and magic, and GET THE THINGS OUT INTO THE WORLD IN A WAY THAT GETS YOU PAID.
The 100k Per Month Formula is about the expansive energy of calling in, allowing, receiving and CHOOSING to be available now for whatever it is you know is available for YOU.
It might be the goal of 100K per month, it might be a completely different figure, whatever it is for YOU is what we'll be working on during our time together.
And, and a heads up – we're also gonna talk about the you still hide the TRUE wild power of your all that you ALL that you are.
Hmmm. So much more I am GOING to be saying to you about that!
So, yes.
The 100k Per Month Formula
10 modules + one extra (stealth!) one.
3 killer bonuses (including 2 entire new courses)
All new live course
YOU ALREADY KNOW IF YOU NEED TO BE HERE.
Join now and get immediate access to the 5 modules which have already dropped. Doors are open for three days only: https://thekatrinaruthshow.com/100kpermonthformula
You'll also receive access to ALL 100k Formula bonuses … plus join me live for the 2 Q&A hotseats!
In the end –
I got tired of trying to please everyone.
And I decided to just do me.
Publish my long posts.
Rant anytime I like.
Go off on ALL the tangents.
Let the ART control ME, not the other way around.
And when I did?
I made my millions.
Now go get yours.
Don't miss out on the opportunity to be part of the The 100k Per Month Formula, jump in now and join while the course is running LIVE!
This is far and away one of if not THE most rapidly transformative courses I have ever created!
3 days only!
Get your place today: https://thekatrinaruthshow.com/100kpermonthformula