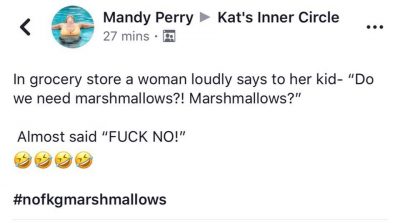 Purpose
IT'S A HELL NO, WITH EVERY CELL IN MY BODY
I don't want your story.
I'm not INTERESTED in your drama.
And I don't really GIVE a fuck about all the reasons why you can't.
I don't mean we can't speak of those things from time to time, why wouldn't we, it's only human, it's natural, it's normal, but really now –
WE DIDN'T COME HERE TO BE NORMAL, so ACTUALLY –
Nahhhhh.
Don't wanna talk about all all the reasons why you can't, you shouldn't, you're scared, let's just get back to being fucking CLEAR here, yeah?
About what we're really here to do
AND
Who we ARE
We who came here to dance and play and tear shit UP (upppppp!), to create new worlds and then skip from one to the other, now I'm here, oh – you thought I was there? I'm already ten steps ahead of you, and now I'm back where you just left me; what's that now? You're tryna keep up, tryna figure me out, tryna reverse engineer this shit, good luck …
Good luck catching me in that flow zone!
Good luck being PART of it at all, when what you think you have to do to get amongst it is figure out HOW, do it RIGHT, dot your 'i's' and cross your 't's', and if you pass ALL the hurdles then what? You get let in?
Superflow ain't a fucking cool club baby.
There's no initiation.
There's no test.
You can't PASS.
You certainly can't pay your way in.
You can't even PROVE yourself.
You're either ALREADY ONE OF US and that's just how it is and who you are and who WE are, orrrrrrrr –
#sorrynotsorry, but from where I'm standing?
It's a HELL no, with every cell in my body.
It's a HELL no, when you say hell YES, but what you actually mean is hell yes I would if I COULD.
WE don't do 'if I could'. We just hell yes and then leap.
So, no thank you. Thanks for showing me who you are though! G'bye …
It's a HELL no, with every cell in my body, when your shit comes through my feed and it's just, I don't know … kind of MEHHHHH. Like – really? Really?! THIS is your raw, your real, your soul? THIS is what you wanna put out into the world and get known for and paid for, STAND for?
YUGH.
YUGH YUGH YUGH.
(yuck mixed with ugh, if you didn't realise)
I mean … COME ON. THAT shit is not the real YOU shit, but okay, sure sure, I get it – it's scary to put yourself out there! People might not like you! They might say mean things! I UNDERSTAND.
Would you like a blanky?
A cuddle?
A hot choccy with a marshmallow?
A smack in the face with a cold fish to WAKE YOU THE FUCK UP AND REMIND YOU WHO YOU ARE?
If you're not taking the latter and QUICKLY, because after all – everybody flakes out on being all IN from time to time, so that's okay, that's okay, but REALLY –
If you're not VERY fucking quickly smacking yourself back to PRESSING FUCKING PLAY ON YOUR LIFE –
I'm gonna see it
We are ALL gonna see it
Your soulmate PEOPLE, who need you to stand up and FULLY in your power so that they too can do the same are gonna see it –
And whether or not we consciously would express it this way, the OUTCOME is going to be thus:
IT'S a hell no, with every cell in our bodies.
I know –
No need to tell me –
That it doesn't fucking MATTER what I think, who the heck do I think I am to tell you that YOU are a hell no for me, because you don't do the work, you don't show up, you don't do what it TAKES?
Well –
Nobody said you had to listen to me.
But we both know that I'm just saying what YOU know to be true.
Consider me the vessel through which your soul shrieks at you
And sometimes I MAY even just give you a blanky and a cuddle …
But REALLY, also, you know what?
I didn't get here by not knowing what I stand for –
And what I stand against –
(might be something to try someday, no?)
And here is what I stand against:
– People who say they're going to and never fucking do
– People who base whether or not they show up for their fitness, their business, their life, on whether or not it's the right phase of the fucking moon, or they had their period, or they just had surgery, or the dog ate their homework, or a vestal virgin didn't come down from heaven above with a scroll and TELL 'em it's time and their ready
– People who repeatedly "but I didn't feeeeeeel like it" all over their lives until one day they got no life left to live
It's not about whether or not you have what it takes.
Of COURSE you have what it takes, you were BORN with what it takes, you were born with EVERYTHING inside of you to be a God damn WARRIOR, and yet –
Yet.
Here you are.
TIPTOE-ING THROUGH LIFE LIKE A LAND MINE IS ABOUT TO BLOW UP IN YOUR FACE AT ANY MOMENT.
Living in fear and FROM fear.
And creating a life of, well, wait –
I forgot already 'cause it was so damn boring I couldn't even put it into words.
THAT shit
When you SHOW it to me
When I SEE it in you
I'm not gonna lie –
It MAKES IT A HELL NO FOR ME, WITH EVERY CELL IN MY BODY
I just cannot cannot cannot and WILL not with the 'I'm going to / I will / one day / when I'm ready / but it hurt'
Oh, so it hurt? You got a little ouchy? You were bleeding and crying and nearly dying on the floor?
BUT DID YOU DIE?
No?
Then why the FUCK are you not back in the game RIGHT AWAY.
You don't love the pain of the push, I don't love you.
I'm being an asshole on the internet again.
I know.
It happens …
I think you'll find that if you know me you'd know I come ONLY from a place of compassion and love.
That I care DEEPLY.
That I almost DESPERATELY want you to live your purpose, say yes to your soul, and press fucking play.
I think you'll find that if you MET me, got to know me, you'd be almost shocked at just how kind and quiet and thoughtful I am (people say it all the time) …
Only thang is –
You're prolly never gonna know me, meet me, find that –
Because if you can't take the fire and drink it down and ask for more and KNOW it's what you never knew you ALWAYS wanted –
Then you don't get to see and feel my soul up close either –
That's just how it goes
When you show yourself to be a hell no
With every cell in my body
But thank you for playing
Thank you for being in my game
Thank you for being one of the characters who provides contrast to remind US who we are and how powerful we are and how WILLING we are to do WHAT it takes –
No matter what it takes –
Until it takes –
AND THEN KEEP GOING.
Thank you,
Good night
Good luck
Good bye
Amen.
Don't forget –
Life is Now. Press Play.
Kat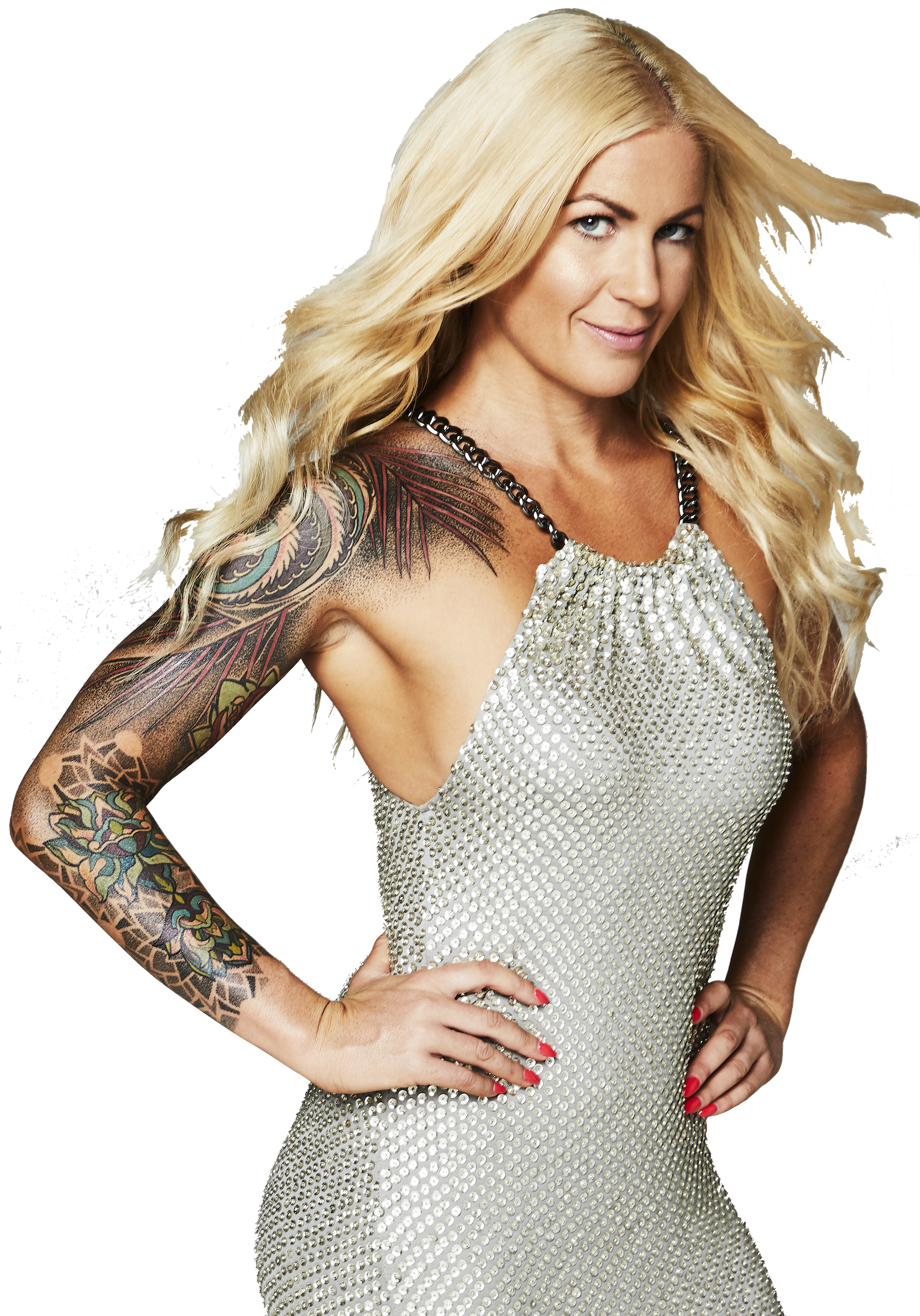 PS
WHO THE HELL ARE YOU?
Do you KNOW who you are?
Are you freaking LIVING it?
Are you READY?
Is it TIME?
My High Vibe As Fuck Millionaire Mastermind is heeerrreeeeeeeeee!
We be gettin' into the final countdown now!
TIME IS TICKING BABY!!
💣💣
UPDATE—>>> Founding Members Offer EXTENDED!!
This shit? 'Katrina Ruth's' Millionaire Mastermind?
This is actually not just about me.
*covers eyes*
Truth time –
In the interests of, oh, I dunno, LETTING YOU KNOW ALL THE SECRETS AND STRATEGIES OF MY COMPANY, so that you TOO can make millions of squillions online, well –
I have unleashed my TEAM, my AMAZING badass squad.
The NINJAS are bringing the ninja juice!
We are doing something that doesn't even EXIST yet in. this industry, which is to show you FULLY behind the curtain, ONGOING.
Not just the 'what we've done so far' to create all this stuff –
But month by month
Week by week
And even day by day ALL of what we're doing behind the scenes here at The Katrina Ruth Show, to continue to put wheels on this thing, and run it like a MOTHERFUCKER.
We get to show people exactly what we do and exactly how to do it?
On marketing – !
Launching – !
Selling – !
Team management – !
Business management – !
GROWWWWTHHHHHHHHHHH – !
FINDING the best people for the job, always – !
Advertising – !
Growing all our platforms – !
Social media ninjery – !
Automated income and funnels – !
EVERY OTHER THING IMAGINABLE – !
Oh, and I still get to come in like a ROCK STAR (#sorrynotsorry, it's who I AM!) and bedazzle the peoples with special extras, exclusive members only mindset trainings and soul shifting practices, insights straight from me and how I am creating and showing up, to make all the monies?!
SIGN ME UP NINJAS!
INTRODUCING KATRINA RUTH'S MILLIONAIRE MASTERMIND!
The Mindset & Strategy of Crushing It Online, For Driven Entrepreneurs & Crazy Creators Who Just Want More!
Doors WILL close so get in NOW!
Founding members special is OUTTA CONTROL!
Is your soul saying yes? Because if yes? Then LET'S GO!
Press play, here —> https://thekatrinaruthshow.com/millionairemastermind/
Only for truly crazy, and ready to own it.
Boom! https://thekatrinaruthshow.com/millionairemastermind/
PPS
My clients are the 1% within the 1%, and they just inherently GET this shit. #obviously. ARE YOU ONE OF US?
How freakin' perfect that Mandy Perry posted this in my private client group right as I was about to look for an image to go with this blog… #ofcourse
🙌
PS
Expansion.
10 Days of Live Soul Transmissions, to Help You Find and Follow the Messages Within
Day 1) Trust
Day 2) Certainty
Day 3) Self-Belief
Day 4) Empire Creation
Day 5) Your Deepest Message
Day 6) Following Soul Guidance in All Areas
Day 7) Faith vs Fear
Day 8) Accessing Flow, and Superflow
Day 9) Expanding Time
Day 10) Expanding Money
Every day will be a LIVE soul led transmission.
This will take place on Facebook video, held at a variety of times in order to account for varying time zones, and scheduled only once we have begun. Our daily soul transmissions will be guided from MY higher self and directed from and for YOURS, to help you find and FOLLOW the messages within. The messages of your spirit, your consciousness, of the who you've always been and yet have managed quite well to cover up a lot of the time.
This is about stripping away –
And getting back to the CORE.
We'll dive day by day into the above mentioned areas –
And you'll receive all content and bonuses to keep for life.
There will be daily spirit prompts which you'll receive after each training.
And plenty of time opportunity connect with me throughout, receive transmissions direct to YOUR questions, and absorb more even than what comes through on the trainings, via the energy we'll create in this collective!
It's very rare for me to know in advance exactly what is coming through day to day.
I certainly don't have the details of each day's content. But I know that these areas have been on my heart to talk about, in particular around belief, around certainty, around living from FAITH.
We know that exactly what is meant to come through for you WILL, and then some. And that if you intend and allow for it to, it will change, most likely before we even begin, due to your energetic commitment, the direction of your LIFE!
Meaning: direct it back to absolute soul alignment.
*** NEVER Seen Before Bonus! ***
As part of this, I've been guided to offer a NEVER before seen bonus … one I feel super vulnerable about sharing!
It's the exact journaling I did to allow the download of THIS offer through. How I allowed the idea to bubble up. You'll see my doubt, uncertainty, annoyance. You'll see what I discarded. How I went through the layers. And how I KNEW, this was the one.
I'll ALSO add in copies (screenshots) of my conversation with my COO Ash, where I was talking through the idea and allowing it to come to life.
I want to show you the exact Idea to Launch process!
This bonus alone is EASILY worth the cost of this program, particularly when you hear the mindset side of it, in terms of STAYING THE COURSE and refusing to back away from my self until the idea showed up!
I refuse not to create!!
AND, when you register for EXPANSION today (and how could you not?!) you'll also receive early access to the Pre-Work. This is ALSO never seen before, and brand new just for you – and it's a guided meditation on remembrance, to help you connect back to deepest self and the most certain truth of your destiny, before we even begin.
Perfect priming, for when we expand RAPIDLY into all that is coming through in this work!
Of course I could now go on and on here, about what I could or should have charged for this, and what it's actually going to be …
Or about all my accomplishments on line and off, with money, with purpose, with passion, with flow …
I think you know all this anyway. Even if you just me! Your soul feels what matters. And that's ALL that matters.
But I will say this:
You've always known it's supposed to be about ALL that is inside of you. That it's meant to COME from a place of purpose, passion, and SUPER super flow. And that if you just.freaking.trusted, and showed up FULLY from that place, you'd be living in a different reality already.
THE ONE INSIDE OF YOU.
If that's true for you right now, then LET'S GO CREATE THAT REALITY.
Right now
Press play for regular, (super fuck yes!!) upfront or payment plan
OR
Press play like a VIP, and receive the full course, plus 10 days direct photos or screenshots of my ACTUAL personal journaling, so you can see how I create and expand my life, PLUS a VIP only follow-on live Hotseat, where you'll receive a personal transmission just for you, if you'd like one! Payment plan also available.
>>> https://thekatrinaruthshow.com/expansion
We start Monday 17 December, US time!