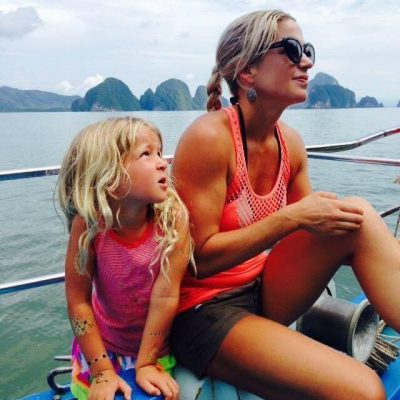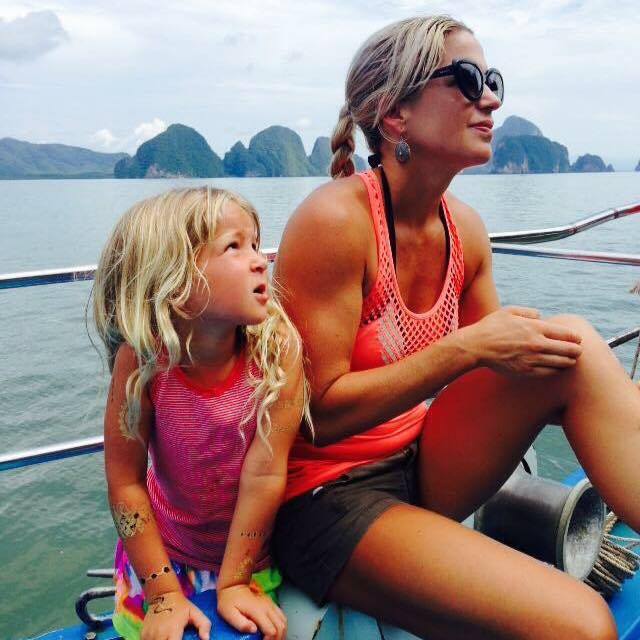 Purpose
IT'S ALL JUST A GAME OF MAKE-BELIEVE … NAME YOUR FANTASY BABY, IT'S DONE!
"Is this even a real question?!"
"No, it's make believe. And we're all just living in a dream. I'm hallucinating you right now"
I was being flippant while quickly answering comments as I de-planed, but as soon as I'd posted it and had a little chuckle to myself, it hit me how freakin' true what I'd just written was.
That was yesterday, and this morning as I eased into my day, my journaling, the gorgeous sun shining down on me as I sit and write on a stunning Dallas rooftop, I find I'm still thinking about this topic of making believe.
And I thought I'd come here today, and ask you –
What if you knew it was all just a dream?
What if you KNEW we were just playing make-believe?

And what if, because you knew you really can just name your fantasy and have it be DONE, you actually just, well –
Did that?
What would you ask for?
What would you dream up?
Who would you be?
The excitement!
And –
If this really is just a dream, and you get to make it all up and decide which way things go, then what would now be available to you that you previously thought NO?
If you've not REALLY played around with this concept yet, I'd urge you to at least experiment! If for no other reason than that it's FREAKING COOL to see reality as subjective and see what you can then 'hack' as a result of that.
For example –
In the last week alone, just by letting go and allowing myself to create through my thoughts and dreams, allowing myself to accept and also ASSUME the possibility that I do get to just make it up, I've been able to talk to friends from inside my head, and have them hear and receive the message, and I've also been able to receive in a 'real world sense' exactly what my fantasy was in a, well, fantasy situation.
These are two such tiny examples, but they speak to EVERYTHING.
And each time I notice myself creating my life this way I'm reminded just how powerful we ARE and just how little of that power we actually choose to access.
Both the light and the dark sides of spirituality have long known that we have the power to teleport, perform miracles, astral travel, speak with spirits, and much more crazy shit still, but what if that stuff WEREN'T considered crazy … woo-woo … out there?
What if we actually just ACCEPTED our true powers, and stopped looking at anything that is not real in an objective sense at being crazy or only FOR the really weird people who are just making shit up?
The truth is that even if you insist on staying SUPER pragmatic and hum-ho about it, it's pretty hard to deny that we're just making everything up!
Look around you –
The chair you're sitting on, the coffee you're drinking, the device you're holding, ALL of it was just a cluster of energy, thoughts, ideas, CRAZY, and a result of somebody dreaming about something which seemed impossible or sounded flat out ridiculous or 'not of this world'.
And yet here we are.
When you look at the reality of your LIFE – the shape you're in, the money you have, the sort of clients you get to work with, the people you call 'yours', the way you FEEl, ALL of it is a choice and ALL of it is a result of your:
Thoughts
Beliefs
Behaviours
Actions
Habits
Which means?
It's just a dream you made up baby!
So what if you consciously chose to let go of only dreaming in a surface level, what if you stopped assuming that only the things you can see in the SO-called or let's say most commonly ACCEPTED real world sense are the things that are available to you to dream of, or make something of; make a life of?!
If you think about it, it's ACTUALLY crazy and also kinda embarrassing to just create your life based on WHAT YOU ALREADY SEE OTHERS CREATING.
There's this entire freaking world | universe | multiverse available to you, you're continually receiving messages | ideas | downloads from within, and yet you're over here all like – "nah, brah, I think I'm good just running around on the surface here, repeating what every other fucker is doing … even though I don't particularly think most of THEM are being especially amazing about life … and yeah, I've got all these dreams and ideas, and it'd be damn CONVENIENT to be able to travel through time and space, or just connect with people energetically, or just THINK shit inside my head and have it then come practical-sense true, but y'know … I'm good"
Imagine thinking that way!
Imagine living that way!
HOW FREAKING IDIOTIC!

How … WEIRD, really!
How LIMITING.
And also how detrimental, not only to the growth of yourSELF and the creation of your LIFE, but also to the furthered growth of our species, the world, and the impact, which YOU are supposed to have on it.
The thing that is even MORE crazy about all of this, is that YOU ALREADY KNOW IT'S ALL TRUE.
You wouldn't be here, if you didn't.
You wouldn't be reading this blog, either.
I WROTE IT FOR YOU.
I energetically SENT it to you, commanded it to get your attention.
I'M DOING IT RIGHT NOW.
And, here you are, answering my call, PROVING, through being here, that make-believe and dreaming works.
And whilst I appreciate you answering MY call … it's only how I've built my entire business and tribe … I just call people in … at some point, I have to wonder –
Do you think you might like to answer your OWN call?
Do you think you might like to pick up the freaking phone that's ringing on repeat inside of you?
Do you think you might like to LISTEN, to the ideas, the flashes of inspiration, the downloads both small and large, the COMMANDS, which are coming from inside of you?
I can tell you –
I've tried it both ways, and making life up from IN you is not only a hella lot more fun and aligned then trying to follow what everybody else is thinking or doing, like some kind of God-awful sheep-circuit … there's enough people doing that! … but also when you just follow your dreams, your fantasies, your own crazy 'what if', well –
That's when things work.
So today, a challenge for you. As you go about the hustle and the bustle and the trying to CONFORM to a surface world you weren't actually born for.
Imagine –
It's all just a game of make-believe.
You can do what you want.
Create your every dream and fantasy.
See things manifest NOW.
And that you have next-level freaky but ACTUALLY just normal powers you didn't even know EXISTED.
Who would you be?
What would you create?
Where would you GO?
The thing we are most scared of –
Is not that we can't do it –
But that we can.
Remember –
Life is Now. Press Play.
Kat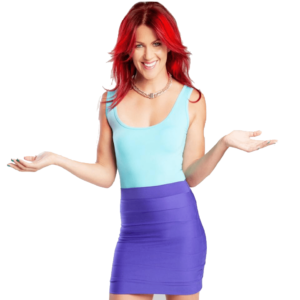 PS
Ready to make believe you can be and do and have it ALL, on your terms AND now, AND from total magic FLOW?
Then my NEW 1:1 Smackdown: "BECOME THE MOTHERFUCKING NEXT LEVEL YOU" might just be for you…
**** Places are filling FAST now! We start next week! ****
4 weeks.
You and me.
1:1 at the level of access that normally only my Inner Circle private clients have to me.
An opportunity to go deep, commit fully, get the fuck out of your own way, and BECOME THE MOTHERFUCKING NEXT LEVEL YOU now.
Every week people reach out to me about working with me in my Inner Circle. They've seen the success stories, the incomes that shoot into the tens of thousands per month, even 6-figures+ per month within months of working with me, and they know that they TOO are meant to play at this level.
But they're not QUITE ready to make that longer-term commitment leap yet.
Which – contrary to what a lot of people think – I get. That teetering on the edge stage is freaking scary!!
And I want to help you leap.
So that's why, for the first time ever, I'm opening up no-strings-attached and no holds barred, COMPLETELY tailored just-for-you 1:1 mentoring, an experience of what it's like being in the Inner Circle, for 4 weeks of ALL IN dream life creation.
There are limited places of course …
And it HAS to be a hell yes fit for both of us, where you're ready to hit the ground RUNNING.
Because in 4 weeks we will strip you back to the core and get clear on what's been STOPPING you, understand and fully release it, and energetically align you to being the NEW you, the one who is DOING what she needs to be doing and SEEING RESULTS SHOW UP FASTER THAN SHE EVER THOUGHT POSSIBLE.
If you've been waifting for your chance to work with me at this level, knowing the Inner Circle is 'next' but feeling like it's a lot further away still than what you'd like, then this is your chance
🙂
What we'll be working on together:
* Identifying and releasing your unconscious success blocks – these are the often deeply hidden reasons you just don't get your ass in gear no matter how many promises you make to yourself. With success blocks, even when you DO notice them and they're not so hidden (such as sabotages) you seem to not be able to stop getting stuck in them. You despair as to why you can't seem to grow up, get sorted, or just get over yourself. Well – there is a reason. There's ALWAYS a reason. And we will find it and we WILL release it!
* Understanding sabotage and self-destruction – speaking of success blocks! This is about getting to the core of how your sabotages and destructive behaviours serve you, protect you, keep you feeling 'safe'. This is one of my specialty areas, and one I deeply understand! I promise you that when you understanding the WHY behind your sabotages and self-destructive behaviours or even just 'time-suck' habits, you'll be able to FINALLY move on from them once and for all.
* PURPOSE and mission clarity. No more walking around feeling frustrated and stuck because you 'can't quite put your finger on' exactly what you want your life to be about. I'll show you how to RAPIDLY get clear – crystal fucking clear – on what you're here for. What you want. What your BIG vision is. And how to bring it to life … FAST.
* Future creation in the now. Learn how to clearly see the future you desire and bring it into the NOW, simultaneously elevating your SELF into that next level you by learning to act FROM where you're meant to be.
* Permission. We're going to do MASSIVE work on permission, and ownership, because I've seen that time and again these are the two things which MOST hold powerful leaders and creators back from bringing their dream life TO life. I'll teach you exactly how to give yourself immediate permission to live the life you know you're meant to be living and to take ownership over even your wildest dreams, and then see them start to come to life NOW.
* Money blocks. Plain and simple we're going to bootcamp your money mindset once and for all and get YOU into being wealthy, abundant, able to receive with ease and from flow, NOW. I was 100k in debt and drowning in an inability to hold onto money no matter how much I made because of what I didn't understand which I NOW DO. I can't wait to share this with you. This shit is CRITICAL!!!
* Full-life alignment. One of the things I see with my most successful clients is that they understand that every area of life relates to every area of life. This is why over 50% of my 1:1 conversations are typically NOT about business. The work I do with my clients is about total life transformation … not just because that's awesome, but because it's REQUIRED. All areas get to rise together, and the more we can tune in to the small things which are 'not quite right' (or not at all right!) the more we can shift you into BEING a person who ALWAYYYSSSS gets what she desires and needs. So yes, we're gonna look at all the things. Biz and money, fitness and health, love and romance, all relationships, environment, fun and adventure, more. Success is about creating your entire LIFE on purpose, and loving every bit of that life. That's where it gets to be easy … and FLOW.
* Dream biz + life design. We're going to map out exactly what you really want. And we're going to motherfreakin' create it. Next level AF gorgeous. AND? Exactly what needs to go down each day for that to happen. Aka your personalised NEXT LEVEL success plan.
*** How this Will Work! ***
Weekly deep dive audio trainings covering the above topics + a ton more.
Weekly group-based hotseats with my other private clients.
Bi-weekly 1:1 call you and me, going deep into whatever YOU need.
Unlimited 1:1 audio + messenger access for daily downloads, check-ins, emergency smackdowns, alignment tune-ups, you name it!
BONUS:
You'll also receive the audios from my $6000 high-level mentoring "Success Mindset Apprenticeship". This was one of the most successful and transformative 1:1 intensives I ran in 2016 and my students were BLOWN AWAY at the content. I actually thought about running it again live as it was that freakin' good, but I knew I got to actually create something entirely new with what we're doing here, BUT I still wanna give you these trainings!
These are 5 full-length deep-dive audio trainings + accompanying action tasks and journaling work on:
Week 1: Life Appraisal
Week 2: Absolute Commitment
Week 3: WHICH FUTURE ARE YOU WRITING?
Week 4: Managing and EXPLODING Being the Best Version of You
Week 5: Simple Biz Success, + What's It Going to Take From Here?
PLUS: My "Self-Belief" Meditation and Guidance; powerful and critical to get you into NOW being that person who does the work!
AND: "Flipping Negativity" bonus training for you for when you have a meltdown and or are just STUCK!
There will most certainly be ADDITIONAL bonuses heading your way as well … I don't know what they are yet! They'll be downloaded to me as we go
🙂… and based on whatever I see you need.
My intention with this is that you GO next level motherfucking you, so my commitment and promise to you is that whatever you need from me along the way, I'll create for you and / or dive into WITH you, 1:1.
We start NEXT MONDAY October 30, and places are strictly limited, due to the high level of 1:1 time with me. So if it's speaking to you then I encourage you to act on that. I truly love and adore and also BELIEVE IN all my clients, and if this is a fit for us then know that I can't wait to support you to get to where you want to be. It's so possible gorgeous!!
*** How to Apply / Investment Options ***
PM me now and tell me why this is speaking to you. Let's GO beautiful. This is what you've been waiting for. And I can't wait to work with you at this level. Let's make it HAPPEN!
📷 2 years ago with my gorgeous oldest bubba, dreaming as we boated over to Phi Phi Island off the coast of Thailand
PS
My Advanced High-Level Manifestation Intensive is about to kick off, and I'd love to invite you in!
4 Weeks of Hardcore Alignment & Asskickery to Kick Fear to the Curb and Live Your Every Dream in 2019!
https://thekatrinaruthshow.com/highlevelmanifestation2019/
What this is about? You finally doing what you say you're going to do, basically! In business, of course. But also in life, and every part of who you are.
And it's time to stop.
Stop making it so damned HARD.
Stop letting your blocks, your inner barriers, your fear, the self-worth bullshit RULE you.
Stop running around like a chicken with its head cut off and no real direction!
And for the love of God stop telling yourself the answer is outside of you when it was always within!
Instead?
Well, isn't it obvious?
Say yes to you.