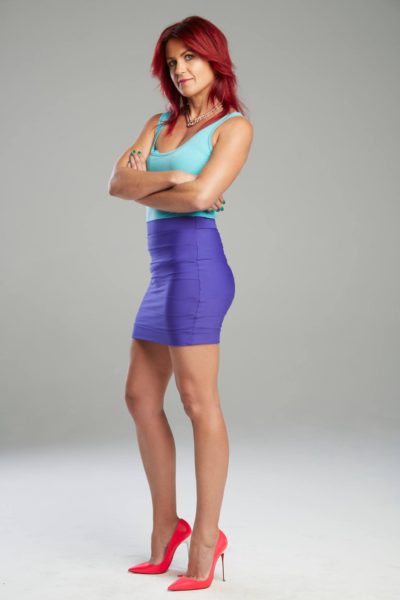 Here's the truth which most people will never acknowledge, will continue to put their hands over their ears about, close their eyes, and hum loudly, all the while still walking around insisting that they wanna have it ALL, do amazing THINGS, live their dreams!
It's going to take being a hell of a lot more ruthless than what you've EVER imagined, and unless you are right now in fact 'fully pressing play' according to your own idea of what THAT might be, then it's gonna take being a hell of a lot more ruthless than what you're being NOW.
I don't mean ruthless towards other people, no, not at all. I'm talking about ruthless towards all the STUFF which you allow to fill your life instead.
Appointments.
Errands.
Getting back to people.
Taking care of business.
Giving your time to people.
Every single project or task which is not DIRECTLY related to the bringing to life of your true art, your true dreams.
Meaning – if you're dream is to be a famous writer, then the ACTUAL writing. Not the thinking about it, not the researching, not the outlining, not the investigation into ways to publish, not the learning about formatting, not the hanging out in writers groups.
The putting of pen to paper.
The creation of words into sentences, sentences into paragraphs, paragraphs into pages, pages into books.
Needless to say, also – I hope! – if you wanna call yourself a WRITER, then this would be a daily thing.
Apply this concept over to whatever YOUR chosen (God-given!) art is, and ask yourself, simply:
Am I doing it?
Am I putting pen to paper DAILY, and making space for my dreams?
No matter whether I feel like it, or not, no matter whether I know, or not, etc!
All we're actually talking about, REALLY, is 30 minutes a day (for starters), and making a habit of it. For me personally, creating a habit of half an hour a day – actually 25 minutes – dedicated to writing, is what has resulted in 50+ books published, thousands of blog posts, and a multiple 7-figure online biz off the back of it all.
Which in turn has allowed me to spend even MORE time on my chosen craft, but really, even now, to continue reaching my next level dreams, I require myself to be RUTHLESS.
And to CUT everything that starts to take over, take my time, my energy, result in me doing IT when I could be writing.
As an artist, turning your back on all of the things and people screaming for your attention is a DISCIPLINE, because I'm not talking about simply ignoring or delaying non-important things, I'm talking about ignoring or delaying EVERYTHING, until you've done your true work for the day.
The reality is that most people, no matter how badly they long to be known for their art, will NEVER do this. Fear and social politness combined together will result in them repeatedly caving, and doing all the OTHER things before doing this one thing.
Meanwhile, day after day after day passes, and nothing is created, and slowly but surely the dream of one day doing THAT, just fades.
Eventually it becomes too hard to keep pretending you believe in yourself, when you're clearly not following through.
Nobody said it would be easy to stand out, be the 1% within the 1%, do something EXTRAORDINARY with your life, live your freaking PURPOSE.
But nobody said it would be hard either …
All you have to do is dedicate your LIFE, and be willing to let every.other.thing. take the back seat.
It's pretty fucking simple!

And then?
Act like you actually mean it.
At the end of the day, you can say what you want, but wherever your time is going right now, that's what your life is being made of.
Quit kidding yourself that there is a single fucking thing you need to do in order to be ready to do the actual fucking thing.
Don't forget –
Life is Now. Press Play.
Kat x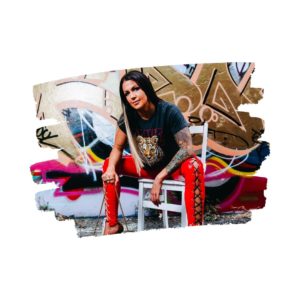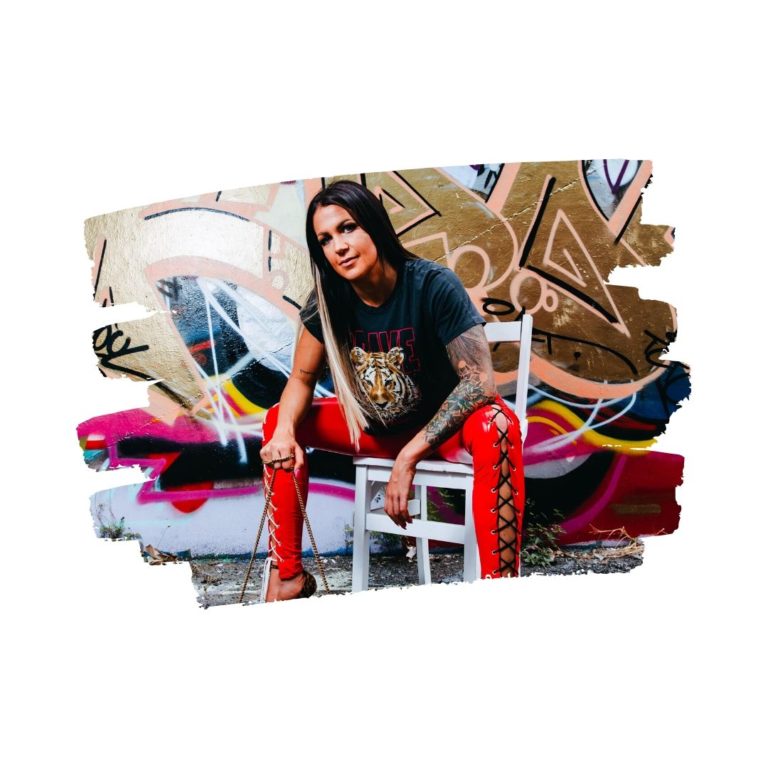 P.S.
I've been doing 100k months (and 4x+ that) since December 2014. I have mentored numerous badass peeps as they crossed that milestone. Now, for the first time ever, I'm taking you into the thought processes, patterns and also showing-up-edness of peeps who do THAT, while simultaneously teaching you how to access, activate and act from the deepest and truest blueprint of YOU.
My brand new digital course, The 100k Per Month Formula is HERE!
Are you sick of trying to teach and shift everyone else on how to expand their mindset and capacity to receive, and wondering where the person is who is going to hold THAT level of space for YOU?
Are you so.freaking.done with EVER having to tell yourself that the next level you're looking for requires you to do a, b or c that you don't wanna do, would rather claw your eyeballs out than do, thank you very much, and deep down don't believe you have to do?
DO YOU NEED SOME KAT IN YOUR LIFE TO KICK YOUR BUTT WITH ALIGNMENT AND LOVE AND MAYBE SOME BONUS BOOTY SLAPS TO WHERE IT'S MEANT TO BE?
The 100k Per Month Formula 

💃

💸

🔥
Registrations are off to a ROARING start already. And no small wonder, when you see all that we're doing.
10 modules + one extra (stealth!) one.
3 killer bonuses (including 2 entire new courses)
All new live course, starting June 8.
For the Entrepreneurs Who Were Always Gonna Run the Damn Thing.
You and me and a group of like-minded revolutionary leaders who specifically desire THAT money goal (and beyond) and know that they know that they know that it's where they should be.
Who are willing to do what it takes,
no matter what it takes,
until it takes,
AND THEN KEEP GOING.
To get there.
With integrity and soul and badass truth and BELLS on.
https://thekatrinaruthshow.com/100kpermonthformula
Check out the bonuses! 🔥
>>> Soulmate support $199 bonus.
A course I'm going to create alongside this one, and sell separately for a full $199, is on building a soulmate team. You will see me launch this at some point in the next month or so. You get this entire course FREE as a bonus with the 100k Per Month Formula!
>>> Mindset of a 100k Per Month and Beyond Entrepreneur –
I'm creating 30 days of journal prompts and mini asskickin' messages for you that go into the mindset of a 100k per month (and beyond) entrepreneur, in order to drop you deeper and deeper into being that person as we go. This is based on what I have observed in myself as well as the MANY badasses on and offline who I have coached who make this sort of money. This bonus could and likely will be sold separately for $199 as a home-study course!
>>> Q&A bonus!
My Q&As are famous for being one of the ways the GREATEST gold and magic comes out from me! You will have live access (and / or replay access) to two Q&A only sessions recorded JUST for 100k Per Month Formula students, and you'll be able to ask or submit your questions on these!
>>> Pay in full bonus!
Claim your place with the upfront payment choice (regular, VIP, or Super VIP) and receive an exclusive and UNAVAILABLE FOR SALE 'Fuck the How' Katrina Ruth graffiti T. Hot off the press, and just for you!
Everything you need to know and feel + your place here! https://thekatrinaruthshow.com/100kpermonthformula