News
Losing The Final 5: Why Most People Fail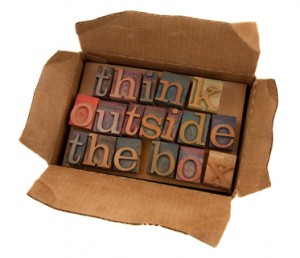 Last week I published possibly the most MASSIVE article I've ever written for this blog –
101 Ways To Shed The Final Five And Finally Get Lean
If you haven't already checked it out then you definitely SHOULD! This post literally contained every little thing that I believe you need to do in order to go from physically good or great to 'freakin' amazing'. Or to put it another way – it contained most of the little hacks and secrets that my clients pay good money to learn. But here's the thing. When I wrote the post last week, I sort of left out the most important point …
i forgot to mention the catch
It's a safe bet that you're old enough and jaded enough to know that everything in life has a catch, and this is no difference. As I was writing that massive list post it occurred to me that there's one thing I see time and again when it comes to people failing to reach their ultimate physical goal. And whilst each and every one of those 101 points can and most certainly does make a difference, I'd say that this one thing overrides everything else. Everything.
I'm talking about the power of your mind and the ability to let go.
you think doing 'all the right things' is enough? HA!

Last night I did a Skype interview with Mark Ottobre of Maximus Mark. Mark and I have collaborated before when we hooked up to create some audios on female fat loss and male/female body transformations. Anyway, yesterday we were doing something for an upcoming new project and an interesting point came up. Mark said that he doesn't believe anybody 'should' do 'anything' when it comes to transforming their body. Another way that he put it is that there are no finite rules on this stuff.
What the heck does that mean?! If that's what you're thinking, fair enough. What about eating the right breakfast, and taking the right supplements, and working with tempo training and and and …?!
I'm going to give it to you straight. As Mark said, and I agree, there are certainly a few finite rules that we all should follow in order to be healthy. For example, eating natural foods as opposed to processed. Getting some sleep once in a while. Engaging in activities that we love to do and are passionate about. All of these things (and many others) count and can make a difference. The problem, I believe, is when you start to get too caught up in the details and forget about the big picture.
You might recall that I sort of touched on this in last week's post. Here is point #18:
No matter how good the 'rules' of lean living are, your body responds well to shock. I'm generalising of course, but you could even try making it 'opposite week' and tracking your progress. I don't mean sit still and binge, but maybe you do need more sleep and less training; perhaps you SHOULD have some carbs occasionally, maybe it would help to relax the reins and go with the flow. If you're in the final stages, being overly rigid can hurt your progress. Experiment – but keep track, and do it with a reason.
but won't you get lean if you just follow the 101 ways …?
Yes. Yes, I absolutely stand by that post and everything in it. I meant it when I said that the points in that massive list are the things that I live by and teach my clients. But it comes with a caveat.
As soon as you start to get too caught up in the 'rules', or of doing every little thing every single day, you start forgetting why you're doing this. This can seriously effect your physiology, and your results. Basically, it can send you right back to where you started quicker than you can say give me the carbs.
I'm not going to go on and on about this anymore in writing, because I thought it might be easier if I just chat to you about it. If you press play below, you'll hear me talking about the power of your mind and the importance of letting go. I'll explain exactly why most people fail to go from good or great to freakin' amazing and let you know some really simple ways to avoid being one of them.
Don't forget –
Life is Now. Press Play.
Kat x
PS
I HAVE SOME BIG NEWS TO SHARE!
As of today, I'm opening up the doors to my Inner Circle, my 12 month private client mastermind.
This is THE most badass high level mastermind in the world for women who want it all – and are prepared to do what it takes to get it! Really what we're talking about is being prepared to be the PERSON.
And that's what I do. I help you remember ALL that you were, and then become it. ALL Of it.
This is my highest level private mentoring circle. The exact place where I have personally mentored dozens of this industry's most elite female entrepreneurs to break income barriers ranging from 10k months to multiple 7 FIGURE months, and everything in between. But more importantly than that – to become who and what they always were.
But know that this is not only (obviously) not just for the masses, this is also not just for someone who can afford to invest in a high level private coach. Being willing to throw money down is something which has absolutely zero correlation to being somebody who has what it takes to TRULY go next level as a leader.
If anything, in this industry, investing in a high level coach such as myself, is a rite of passage which veers just a little too much on the side of 'trend'. It's become something which 'everybody does', almost as a way of proving they play business and life a certain way.
Maybe even of trying to prove it to themselves.
Here is the reality which those who I am truly here to personally mentor and lead KNOW, the reality which my clients and all women like me as well as of course me personally have ALWAYS known:
We are VERY VERY DIFFERENT.
We are simply, smarter, faster, and have more presence. We can do more in our minds before breakfast than what most people can do in a freakin' WEEK, a month, a year.
We are not basic ass coaches trying to heave ho our way up a few extra thou a month.
We are the ones who have ALWAYS known we are 1% within the 1% within the 1% in terms of how we think, create, operate, how and WHAT we are tapped in too.
This is not arrogance, this is fact.
And there has NEVER been any question but that we will go all the way.
My clients are high level badasses who do the work, who have a proven track record BEFORE coming to me, and a BEING-ness which unquestionably separates them from the rest. They don't come to me to save them or lean down and hold my hand out so they can clamber up. They come because they are, quite simply, ready to go to the next level, already absolutely on their WAY there, and see in me something which they recognise because it is in them.
That 'can't stop won't stop' fire, and a level of 'unapologeticness' which, when truly understood and applied, can literally be the difference between 5-figure or low 6-figure and 7 or multi-7-figure entrepreneur.
So if you know who you are and it is THAT –
And you feel certain that you are ALREADY well on your way to to precisely where you're meant to be, but that being in MY energy could help you to drop in and get there even faster, and that with a couple of simple tweaks your current revenue could be doubling, tripling, heck QUADRUPLING and beyond in months, as it has done with numerous of my clients previously, well then –
PM me here http://m.me/katrinaruthofficial and we'll see if it's a fit. I'm excited to talk to you, and maybe – do biz and life with you.