News
What Do You Dream About? DO You Dream?
A few weeks back I wrote about the concept of a perfect day – and whether it's really possibly that you can have one. Not just once, but day in and day out. I guess I'm talking about living your perfect life really, aren't I?
Before you start with the "it's alright for him/her/thems" and "they don't have to consider x, y, z like I do", consider this.
Nobody ever fell into their perfect life. It's true that some people seem to be naturally lucky (or perhaps they're just more positive-minded than average and they seek out luck and opportunity), but most of those so-called lucky people who are living the dream go there through a little bit of planning and a fair bit of hard work. Rachel Guy, who I interviewed last week is one such inspiring example.
put down the lists!
Have you ever considered the concept of spending 5 or 10 or even 30 minutes now and then to really dream? To ponder every detail of how a typical day or week might go when you finally get 'there'; when you finally become 'that girl'? I'm talking especially to you; goalsetters and list-makers. You'd think with all the time you spend writing things down, crossing 'em off, and then re-writing them that you'd want to stretch your mind beyond the here and now of your task list from time to time. And maybe, just maybe, stop to consider why it is that you do all of this stuff anyway.
So – why is it? What are you working toward? Don't give me more money, more time, more freedom. I want specifics! What do you REALLY want; what are your big dreams? In detail please. And please tell me you have at least a semblance of an idea. Or else you're really just another super-crazy-busy woman working her butt off in the vague hopes of some eventual payoff. And while I really really hope you accidentally get to your 'there', I'd bet it will be a fair bit easier if you decide in advance the destination you're working toward. Change it along the way, if you like. But you gotta have a dream to change a dream.
I know, right – you're too busy to think of that sort of stuff; never mind sit down and actually do it. And God forbid you invest time into building your dreams. After all, there's lists to be reviewed!
If you have you've done the very simple perfect day exercise (do it; it makes you feel amazing!) – or even if you haven't – then you'll love this next idea. I want you to agree to hold off an all that planning and action-taking you're so good at for just this week; for just today even, and take some more time to just … imagine …
i had a dream …
Have you ever heard of the concept of doing a vision board? You might have even done one before, right – maybe around the time that the movie The Secret was out? It's a really cool idea; mainly because it forces you to stretch your thinking about what is possible for YOU (psst: anything!). It forces you to think big; to think exciting; to think FABULOUS!
A vision board can be either written or pictorial, or both. It doesn't have to be a collage; you might not be that creative. It could simply be a bullet point list on your laptop, a carefully crafted collage of images and thoughts, quick notes and pictures tacked onto a corkboard, or a scrapbook of messy ideas. All that matters is that it's a 'no-limits' place for you to dream. To get a little crazy and dwell on the really really cool things you are going to bring into your life. It's not what you think you should be focusing on, or what you'd say to someone else if they asked you, and it's certainly not your 'safe' ideas of your dreams.
It's what you really really want.
And it's something you can start off with just one idea or image. The fun is in building it slowly and in keeping with your changing thoughts. There might be a couple of really big things you can think of right away and stick with, but you can put a whole bunch of small stuff down as well. The only rule is there are no rules, and you're allowed to be as outrageous as you like!
This is a very personal exercise, and one that you would not necessarily share with anyone, but I want to let you in on some things from my own personal dreams. I have tons of different journals, scattered all around the house. I think I have about 6 on the go afterwards. If anyone ever tries to read them in some kind of order they're going to fail miserably. I choose which one I want to write in depending on my mood, but they're all visually appealing journals; often leather bound. Whenever I see a journal I love I buy it, and then I just want to start writing in it; hence having so many on the go.
Sometimes I write daily and sometimes not for weeks, but whenever I do come back to my dreaming I feel alive. Inspired. Excited. And ready to take on the world. I become woman incredible. If you've never really dared to dream, then I dare you to try it. I guarantee you'll be nothing short of blown away at how inspired and powerful you feel after even just a few minutes. To help start you off and get the creative juices flowing, here are some of my dreams at the moment.
It is early 2012, and I finally own my dream car; a Mercedes SLK500 (I've wanted this car since my teens, and even though it is now highly impractical as a Mum I refuse to let go of this dream!)
It is the end of 2011 or before and I have enjoyed a year round completely visible 6-pack (yes, shocker, I'm vain :))
It is NOW and I enjoy perfect sleep night after night (I still fear not sleeping, after years of suffering insomnia following the breakdown of my first marriage)
It is July 2011 and I can do a set of 12 full range-of-motion neutral grip chin ups on a 3010 tempo
It is July 2011 and I can bench press 60kg for at least 5 full depth reps at 4010
It is July 2011 and I can squat 80kg for 5 reps (butt to hamstrings), on a 4020 tempo
It is July 2011 or before and I finally have zero credit card debt – and I'm determined to keep it that way!
It is the year 2020 or before and our family is complete. We have 2 or 3 more healthy kids and my body has done me proud through all of it by remaining springy and lean!
It is the year 2013 or before and we now own 4 investment properties
It is the year 2013 or before and we live in our dream house – a fabulous 4 bedroom plus study, granite kitchen, landscaped garden, pool, 2 lounges, double garage, beautiful front yard, quiet street house (I could write 1000 words just on that house!)
It is 2011 and beyond and I continue to attend at least 2 Poliquin courses each year, as well as at least 1 other course relevant to speaking/blogging/writing each year. These are mainly in Australia, but some overseas.
It is 2011 and beyond and we have at least one family overseas holiday each year for at least 2 weeks, plus at least one domestic holiday each year for at least 2 weeks
It is early 2012 or sooner and I'm a nationally acclaimed and in demand presenter on how to be an incredible woman and live your dream! My events, and the events I'm hired to speak at, sell out every time.
It is mid 2012 or sooner and I have self-published over 5 books, all of which have sold several thousand copies, and I have also had a book published and distributed through major bookstores to great acclaim – this will probably be my new novel-slash-self-help book which I'm working on at the moment.
It is late 2011 or sooner and I have a regular monthly column in a leading women's health and fitness magazine.
It is NOW and I workout 5-6 times a week and continue to fuel my body with the most healthy and nutritious food; which I love to do. I eat this way at least 95% of the time. (This dream is already true, but it doesn't hurt to reinforce it!)
It is late 2011 or sooner and I have presented at a Business Chicks networking breakfast
It is mid 2011 or sooner and I have one of Australia's top 100 blogs
Once I'm on a roll with this stuff I could go on for ages, but I'll leave it there! So – over to you. What do you dream about? DO you dream at all, or have you forgotten how? I'd love it if you'd be willing to share one of your dreams in the comments section! A real one – don't try and think of something that sounds good for the sake of others unless you really want that as well!
Don't forget –
Life is Now. Press Play.
Kat x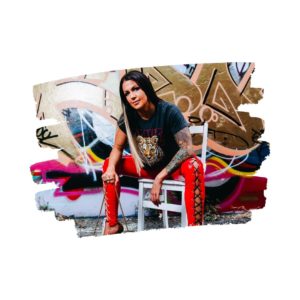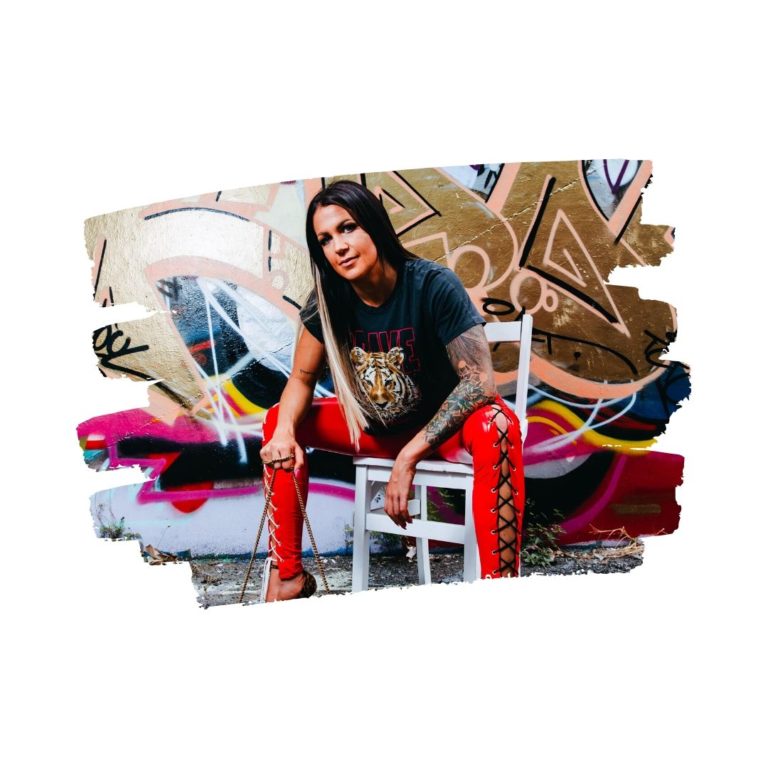 P.S.
Million Dollar Soul Team is here!
An absolute MUST for any entrepreneur who is ready to NOW start saying yes to the one day vision of where they're meant to be!
The Point by Point & Definitive Program on Finding, Building, Training, Empowering, and Flowing With Your Ultimate 'One Day' Soulmate Team, But Now!
https://thekatrinaruthshow.com/milliondollarsoulteam/
Learn exactly, and every step along the way, how I went from solo entrepreneur, to one and then two VAs even up to multiple 7-figures per year, to now being surrounded by the MOST incredible dream team on the planet! Everything you need to know for EVERY step on your journey in this area, plus the ongoing day to day and BTS of all of it! Taught by me AND the #KatNinjas, and includes access to our Standard Operating Procedures, Templates, Systems, and more, that you can use right away in your own biz, even if the entire team right now is, like it once was for me, YOU!
This 4 week program is about SO much more than simply the 'how' of finding, building, training, empowering, and flowing with your ultimate soul team. What it's really about? Getting TF outta your own way, whatever that looks like, to say yes to the business and life you actually came here for.
Come see what I made you, here: https://thekatrinaruthshow.com/milliondollarsoulteam/
P.P.S.
I'm re-opening Rich Hot Empire, today!
This is my 6 week 1:1 intensive, #KatrinaRuthFamous since 2016! It is THE way to work with me if you know you're meant to work with me 😉
During our 6 weeks together I take you through EVERYTHING there is to know around building your low end right through to high end multi 7-figure and BEYOND soul aligned empire, doing only what you love.
This isn't about where you are right now in business, this isn't about how much money you're making right now it's about who you are as a person.
Rich Hot Empire is about flicking the damn switch on who you're meant to be NOW!
Here's the thing –
The difference between you and the woman you see who is crushing it online, who's doing such an amazing job, who is so inspiring just through the ESSENCE of who they are –
Honestly, the difference isn't the systems and the structures..
The difference is she just has a HIGHER LEVEL OF BELIEF than you.
The belief in her God given right to have things work in a certain way
The belief to have business work in a certain way
The belief to have life treat her in a certain way
The belief to have the right ideas come through
The belief to have things just work out
She just believes and expects it!
What is your level of belief?
It's time to back yourself, but FULLY.
Its time to dig your damn heels in and DO the darn thing now!
This?
This is what Rich Hot Empire, and the work I do with you as a private client in this 6 week time together, is all about.
It's a time to really get into the structure and strategy in a DIFFERENT kind of way. To go behind the scenes of how I've done it, to build a multiple 7-fig per year biz which breaks all the rules, lets me be me, and yet is also highly structured … without at all feeling that way!
It's a pretty cool thing, to realise you figured out how to unleash ALL your madness, but fully, and NEVER compromise on what feels fuck yes and fly for you, and yet know you got your biz shiz sorted!
Guess what??
You get to have that too.
We dig ALL the way in to your belief stuff, mindset stuff, energetic alignment and ability to receive, everything INTERNAL that is stopping you from already being where you know you should and could, and what to do about it.
Rich Hot Empire gets such incredible results for people because it marries these two areas together. Full alignment to that next level identity you KNOW is waiting for you –
And full asskickery to do what you know you gotta do, with me right there by your side showing you how to do that, how to find the exact way that feels good and works for YOU.
Ready to go all in on you and truly BELIEVE you can have it all?!
Message me for the full overview: http://m.me/katrinaruthofficial
>>>Rich Hot Empire! 6-Weeks Personally to Grow Your Perfect Cult Tribe, Create and Launch Your Low-High End EMPIRE, and Set Up Multiple Recurring Income Streams to Take You to 7-Figures and Beyond, Doing What You Love! <<<
6-week personalised intensive high level mastermind
Weekly group training and support; multi-media training: visual + audio
'Done for You' Templates and Step-by-Step Worksheets
Personalised 1:1 coaching included, plus DAILY unlimited 1:1 access
My personal hand on your business success
Weekly group coaching call and hotseat with my other private clients
24/7 mastermind forum, networking and support
Very limited spaces
Results guaranteed
Not for everyone
I'm so excited to do this work with a small group of badasses who are willing to SHOW UP FOR THEIR SOUL no matter what. To walk away from all that is not serving, not actually working, not FILLING you. And to all yourself to bring your truest desires to life.
If that's you, or you've felt the call to work with me at this level, PM me now.
Apply via PM only http://m.me/katrinaruthofficial. I can't wait to speak with you!