I'm not in the business of filling up my 1:1 client list for the sake of it.
I only work with #soulmateclients who know that I am the mentor for them and who know it is a hell to the YES that they HAVE to work with me.
Not 'are interested in working with me' … depending upon this, that or the other thing.
But KNOW
I just had an interesting exchange on FB messenger, one of the kind I must say I haven't had for years in fact!
A potential new client had reached out about my Millionaire Mastermind, and she wanted to know what my client success stories were, my stories of phenomenal breakthrough.
I get why someone would ask this …
Logically it's a natural thing to ask, even a smart one, for sure! Kind of like asking a potential suitor for references or to demonstrate their skills in particular areas.
Thing is …
I don't know about you …
But when I think of being in a SOULMATE relationship with someone … whether romantically, or with a friend, or with a client … I just don't think about weighing up pros and cons.
I get why that is a THING.
It's just not my thing.
See, I believe in true.soulmate.love.
In all areas.
I believe that there are people we are just MEANT to connect with. My closest friends, it's just been a RUSH like we've known each since before time began, and nothing had to be explained and we just connected and ELEVATED each other, and continue to do so.
We were bonded together since always.
And as odd as it might sound, it's EXACTLY the same with my clients. They knew. Since for always. So did I. Since for always.
And whilst I regularly receive testimonial style messages and thank you's (my fave one of recent was Becky Tsaros Dickson and her "every time I talk to Katrina Ruth lightning strikes and I make a fuckload of money" comment), the truth is? I don't really DO anything with them.
Actually I have a folder on my Dropbox with literally THOUSANDS of testimonial screenshots in them, but yeah-
I don't do anything with them, or only on the very odd occasion.
And as I replied on this inquiry:
"I don't really keep a list of testimonials, I'm never asked for them tbh. It's an area where I have not bothered in terms of doing recordings and the like – I always fill my 1:1 easily and so it's never been needed to do a whole pitch thing of testimonials, also something in me doesn't care for it as I don't feel that anybody else's results can in any reflect on what yours would be. It doesn't really mean anything what other people have achieved … it's going to be on you to get your results.
I have been thinking about going through and collating all the messages / screenshots etc and making proper testimonials but the above reason is one thing that's stopped me, there are others for sure, I could put you in touch with."
Funny thing is, it was only about a week ago that I published a MASSIVE list of testimonials and client names, but for whatever reason I just didn't feel RIGHT about 'using' it aka linking her over to it here. I publish something like that less than once a year and there is a very deliberate reason I don't do it more often, which I'm getting to, and which I want you to think about, relevant to your biz.
Now what's REALLY odd here, is that it wasn't until I looked back after the potential client wrote back again that I realised that an entire paragraph was missing, where I had listed out my 500k – 7-figure+ clients and names and offered to put her in touch!
I must have typed over it or something with the end paragraph, I don't know. But either way I was confused when she wrote back asking again if I'd coached anyone to that level and stating "I coach with leaders who gave the skillset and track record of helping others create RESULTS at a high level."
The thing is …
This IS a very 'smart' and 'wise' thing to ask. Definitely! IF you are making choices from LOGIC.
BUT I DON'T DO LOGIC.
I do GUT and ONLY gut. And I demand my clients operate the same way, in ALL areas.
Don't want to, no problem! We're just not a fit.
My answer was, on reflection, MAYBE too curt, but I don't think so given the ONLY thing that TRULY matters in business is to be true to you:
"No offense XXX, it's not a fit for me. I don't work with people who aren't a hell yes on me. I know you're new to my world, but I've learned in 10 years doing this to back away when anybody is not 100% sure that I'm right for them. That's not me having a jab at you, that's me saying I don't think it would be right for YOU to consider working with me if your heart, soul, all of you doesn't KNOW I am the mentor you HAVE to work with. Happy mentor shopping.
It's also not right for me as a mentor to give my energy to someone who isn't a hell yes for me. I wish you all the best!"
Now as my would-have-been-potential-client just stated on FB messenger, it is a fair question to ask, whether I've coached anyone to that level or not.
And YES.
It IS.
Just like it's totally fair to ask a potential romantic partner for anything you care to ask about their previous track record.
Fair.
Logical.
Even "right"!
Just –
Not right for me.
Not how I do life.
And not how I do business.
As I said:
"I just re read my message above – I listed out a whole bunch of names and they're not there now. I have no idea what happened
But now I understand why you repeated the same question
I had typed out an extra 2 paragraphs listing client names and results 7-fig and up above, and offering to put you in touch. BUT the above stuff I just wrote still stands. I'd suggest following me and if it feels like a hell yes for you at some point then reach out to me then. I really don't do 1:1 if the client doesn't already KNOW I am right for them.
I'm not in the business of filling 1:1 for the sake of it, I work only with soulmate clients."
Now here's the thing.
I'm fully aware I might be being overly reactive here, and somewhat 'unfair' to this person.
I SEE myself from the outside looking in, and I know where my trigger areas are.
And you know what? I'm fine with it, because if there's one thing I've learned it's trust in what FEELS right. It's not right for her OR for me if it's not energetically aligned, and if it's even 0.001% off, for me?
It's 100% fucking off.
LIFE.
ME.
And it's why I get to have the results I do, completely on my terms and with TOTAL flow.
She wrote back:
"This is the only question I need answered before deciding on investing with you. And you specifically asked if I had any questions besides investment and I asked. All of my mentors so far have been paramount to my growth because I was wise in choosing the right ones. So let me make sure I understand this. Because I asked a valid question on whether you have coached your clients to the 500k or milion dollar mar you don't feel its a fit?"
My answer was simple, and from the heart:
"The energy of how you're asking does not work for me x I don't feel aligned to work with you and I've learned to trust that gut feel. I also think there is a reason my list of names disappeared and I've learned to trust that sort of thing also. You're getting pissed off which I understand logically but you're coming at this with logic I'm reading energy I only operate in complete alignment"
And then I came and wrote this.
See here's the thing.
I don't think it's bad or wrong that she asked me this stuff … I don't think she shouldn't be allowed to … I just think … and know … that my clients? My SOULMATE clients who I know like I know my own skin?
Would NEVER FUCKING ASK THIS.
Not the ones who are just starting out and making NO money yet.
And not those who are already in the millions.
And nobody in between.
You know who you are.
And I love and adore you SO much for it.
I don't have any emotion about NOT saying yes to anybody who does NOT fit that profile, except for the feeling that it would be WRONG of me to try and 'prove' myself to someone who doesn't already know –
Absolutely –
That they want me.
And where I, on coming across THEM know –
Absolutely –
That they want me.
I understand that if you're trying to fill your entire schedule with 1:1 you may not have the luxury of doing it this way.
But I'm not trying to do that.
My business runs on low and moderate end products and programs, to the tune of multiple 6-figures per month, and I work with a select group of 1:1 clients to help them achieve the same sort of aligned empire, on their terms.
When I work with somebody 1:1 it's not only because they are ready, etc, but it's also because they ARE me and I AM them and that is why my clients get the results they do.
I can read them.
They can read me.
We beat as close to being one as can be possible.
So whilst I get that people might be interested in learning from me because I have massive results …
That's not of interest to ME.
And I would suggest to you that if you too want to create this sort of freedom and alignment and also just KNOW that your clients are going to not only be hot AF (random, but that's one of the things I regularly do manifestion work on for my 1:1 clients!) but also get epic freaking RESULTS, that you start to consider similar sort of guidelines for who you will –
Or will not –
Work with.
In the end, it's very simple:
You can build a business by selling a dream.
Or you can build an empire, and a legacy, by unleashing you, and letting the right ones fly to you like magnets … and the wrong ones just-
Not.
But you can't do both.
Remember …
Life is NOW! Press Play.
Kat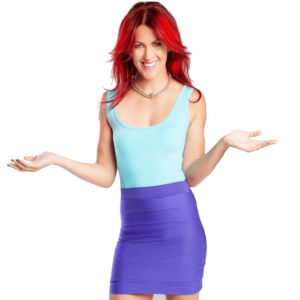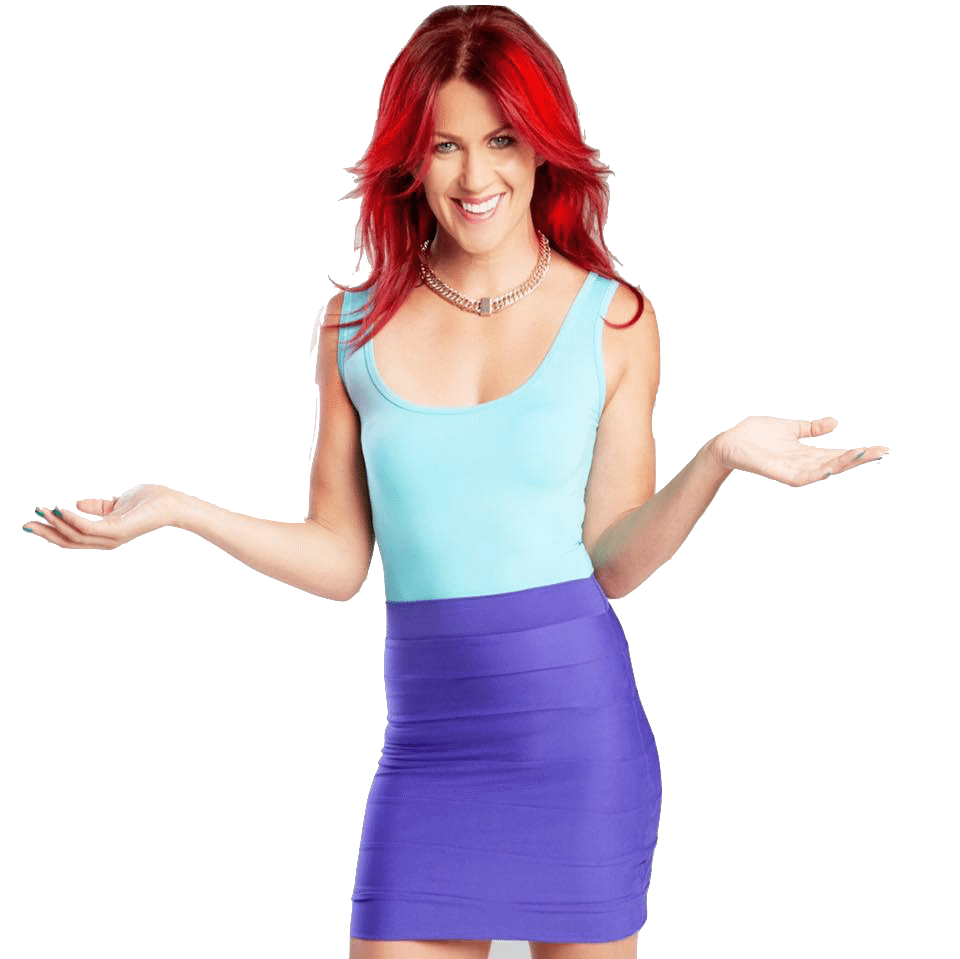 PS
6 Places Remain In My Millionaire Mastermind!
We start later this week and we'll be working together for 10 weeks of private 1:1 mentoring PLUS extras (a lot!) to get you in the daily discipline, focus, hustle and EXPANSION of being a millionaire.
Daily accountability will be required.
There will be NOWHERE to hide.
I'll show you how to think … create … show up … sell … and ACT like the 7-figure version of you who you know you came here to be.
This is NOT a show up and play sort of a thing.
This is for entrepreneurs who are serious, driven, already making money, already pressing play and who KNOW they are going to 7-figures and beyond. The work we are doing is about getting you to that goal, not hell yes'ing or dreaming about it.
Brutal.
Hardcore.
Results!
If you know you want me .. and it's a HELL to the yes … and you've just been waiting for whatever the fuck reason for the right time … AND you feel in your heart it's a fit for BOTH of us .. then message me now.
And I'll get you the details.
#SOULMATECLIENTSONLY #youdeservetofindyoursoulinbusiness #life #you
PS
Expansion.
10 Days of Live Soul Transmissions, to Help You Find and Follow the Messages Within
Day 1) Trust
Day 2) Certainty
Day 3) Self-Belief
Day 4) Empire Creation
Day 5) Your Deepest Message
Day 6) Following Soul Guidance in All Areas
Day 7) Faith vs Fear
Day 8) Accessing Flow, and Superflow
Day 9) Expanding Time
Day 10) Expanding Money
Every day will be a LIVE soul led transmission.
This will take place on Facebook video, held at a variety of times in order to account for varying time zones, and scheduled only once we have begun. Our daily soul transmissions will be guided from MY higher self and directed from and for YOURS, to help you find and FOLLOW the messages within. The messages of your spirit, your consciousness, of the who you've always been and yet have managed quite well to cover up a lot of the time.
This is about stripping away –
And getting back to the CORE.
We'll dive day by day into the above mentioned areas –
And you'll receive all content and bonuses to keep for life.
There will be daily spirit prompts which you'll receive after each training.
And plenty of time opportunity connect with me throughout, receive transmissions direct to YOUR questions, and absorb more even than what comes through on the trainings, via the energy we'll create in this collective!
It's very rare for me to know in advance exactly what is coming through day to day.
I certainly don't have the details of each day's content. But I know that these areas have been on my heart to talk about, in particular around belief, around certainty, around living from FAITH.
We know that exactly what is meant to come through for you WILL, and then some. And that if you intend and allow for it to, it will change, most likely before we even begin, due to your energetic commitment, the direction of your LIFE!
Meaning: direct it back to absolute soul alignment.
*** NEVER Seen Before Bonus! ***
As part of this, I've been guided to offer a NEVER before seen bonus … one I feel super vulnerable about sharing!
It's the exact journaling I did to allow the download of THIS offer through. How I allowed the idea to bubble up. You'll see my doubt, uncertainty, annoyance. You'll see what I discarded. How I went through the layers. And how I KNEW, this was the one.
I'll ALSO add in copies (screenshots) of my conversation with my COO Ash, where I was talking through the idea and allowing it to come to life.
I want to show you the exact Idea to Launch process!
This bonus alone is EASILY worth the cost of this program, particularly when you hear the mindset side of it, in terms of STAYING THE COURSE and refusing to back away from my self until the idea showed up!
I refuse not to create!!
AND, when you register for EXPANSION today (and how could you not?!) you'll also receive early access to the Pre-Work. This is ALSO never seen before, and brand new just for you – and it's a guided meditation on remembrance, to help you connect back to deepest self and the most certain truth of your destiny, before we even begin.
Perfect priming, for when we expand RAPIDLY into all that is coming through in this work!
Of course I could now go on and on here, about what I could or should have charged for this, and what it's actually going to be …
Or about all my accomplishments on line and off, with money, with purpose, with passion, with flow …
I think you know all this anyway. Even if you just me! Your soul feels what matters. And that's ALL that matters.
But I will say this:
You've always known it's supposed to be about ALL that is inside of you. That it's meant to COME from a place of purpose, passion, and SUPER super flow. And that if you just.freaking.trusted, and showed up FULLY from that place, you'd be living in a different reality already.
THE ONE INSIDE OF YOU.
If that's true for you right now, then LET'S GO CREATE THAT REALITY.
Right now
Press play for regular, (super fuck yes!!) upfront or payment plan
OR
Press play like a VIP, and receive the full course, plus 10 days direct photos or screenshots of my ACTUAL personal journaling, so you can see how I create and expand my life, PLUS a VIP only follow-on live Hotseat, where you'll receive a personal transmission just for you, if you'd like one! Payment plan also available.
>>> https://thekatrinaruthshow.com/expansion
We start Monday 17 December, US time!