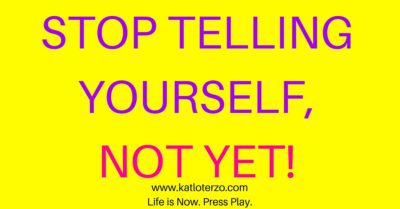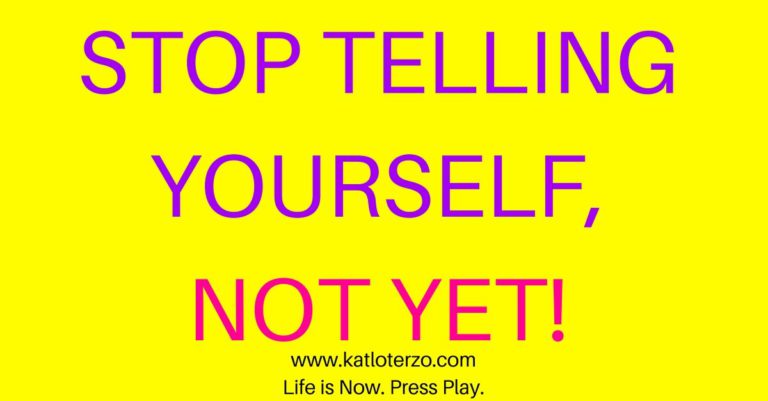 I'm angry today gorgeous.
I'm fired up and pent up and feel like I'm about to BURST with damn near RAGE.
Don't worry … not at you!
No, I'm angry at me.
You wanna know why? I'm going to tell you anyway; no need to answer! No need to READ either of course. I mean really, most of what I blog about is just my own personal ramblings and self-indulgent naval gazing about the state of my own business and life!
I sometimes wonder if I'm just talking complete shit, going round and round in circles on the same old stuff instead of just DOING THE WORK.
Except of course this is me doing the work.
And except of course I get tons of thank you's every day, from those who WANT me to keep rambling on about what it really takes, what it really is, what we have to FACE to create this life we want.
And today, this is what I'm facing:
I've been lazy.
I've been avoiding.
I've been freaking LYING TO MYSELF about what I'm doing and what I want.
In short, I've been allowing feelings of being stuck and unsure and I don't quite know what the next step is to STOP ME MOVING FORWARD in certain areas.
I've been like a whinging bloody schoolgirl refusing to go on out into the playground because her feelings are hurt. Not doing herself or anyone else any good!
Or something.
Truth is, I get myself into a right bother at least once a year.
"Am I doing what I REALLY want to be doing?"
"Is this HOW I want to do it?"
"Do I really want to keep going down THAT path?"
"How can I do what I really want to do?!"
Same old same old questions.
They never go away, just so you know. If you're thinking that once you get to 'x' or 'y' level, or once you've got the money shit sorted, or even once you *know* you're doing what you're really meant to do that these feelings will go away?
NEGATIVE, soul sister.
Nein.
Niet.
NICHT so.
Sorry to tell ya.
I mean me? I AM in freaking alignment. Or at least I think slash know I am most of the time! I AM doing what I want to be doing! I love the clients I have! I'm building my dream business around my writing and speaking. I'm making money AND a difference!
So what the fuck have I got to whinge about?
Well, being human I guess.
Meaning, simply: the questioning never stops.
And you know what, I think that's ok. I think it's critical even, to look within often, and ask –
Is this what I REALLY want?
Have I shifted from my true path?
Is there MORE?
Am I doing what I SAID I would do?
And, of course, inevitably –
Am I avoiding something?
Here is what I've been avoiding:
For a year now, or more (okay for about 15 years but who's counting?!) I've wanted to make freaking BIG money from my writing and speaking.
Which I do, via my online business.
Which is cool but what I've always MEANT really, is from book writing. I want to make MILLIONS as one of the world's most transformative authors and speakers.
And I know I can. Yes, I'm that full of myself; that certain of my calling 😉
But yet, here I am again, stating the same old dreams and desires that I've yet to take any REAL action on.
Have you ever found yourself doing that?
Okay, just me then!
Crazy thing is, I'm an action taker. I get shit done. I set goals, I make 'em happen.
Unless those goals are my EVERYTHING, it seems.
The more INFURIATING thing about it, and where I'm getting ANGRY today, is that because I've been up in la-la land in my head most of this year trying to figure out how I become the worlds' best transformative author and make a killing doing it (like it's so hard! Just do the work!) I've let a ton of other stuff in my business slip.
I've actively NOT done the work of growth that I'd normally done.
I've had a great time keeping on keeping on but I've been putting on the back-burner the FURTHERING of the online side of my business.
From the outside looking in you'd not know. I communicate pretty damn regularly! I sell stuff often. I'm there for my clients. Everybody's happy.
But what I know, that you'd never know if I weren't specific, is I stopped doing one very important thing. One thing that, when I DO do it regularly, literally COMMANDS my forward progress, income progress, list growth and all of it.
Simply: I stopped saying what I want.
I sure THINK about what I want … I ponder and I even journal.
But I stopped CLEARLY stating my goals and intentions:
*For my income
*My community growth
*How I want certain endeavours to go
*What I want to DO
*And how I want to be
Which means that I stopped really FOCUSING on these outcomes at all. Vague thinking does not count, being SPECIFIC counts when it comes to claiming your dreams!
And when you stop being CLEAR with saying what you want?
Why, it's obvious, isn't it? You stop getting clear outcomes.
You get vague wishy-washy outcomes to match your vague wishy-washy goals.
Do you know why we do this, the vague goal stating instead of the specific stuff?
I do.
*We're scared that if we say exactly what we want we might have to admit we're not willing to do the work to get it.
*Or we're scared that if we say exactly what we want we might DO the work and then NOT get it and what the fuck would that mean?!
*Or we're scared that we MIGHT ACTUALLY GET IT and not be able to maintain or even handle it.
And a whole bunch of other stuff.
But yep, fear. Coupled with shirking and hiding out and being God darn LAZY about doing what is necessary to create the life you SAY you want except you've STOPPED saying you want it and maybe you never truly STARTED and so why the frick are you wondering why you don't have it?!
Don't worry.
Me too, with the book thing.
And to an extent also with the whole damn business and life thing these past few months.
Well, let me be the first to say – no more.
NO FREAKING MORE BABY.
No more WISHY WASHY wondering and hoping that it will somehow all just magically come together!
Today: you stare into the eye of the beast.
Allow me to join you.
You state what you want.
I'll do the same.
You be PRECISE.
(Is there any other way, if you actually want this to work?)
And then you do the motherfucking work gorgeous.
Boom.
Remember –
Life is Now. Press Play.
Kat x
PS
**VIP Private Day with Me, Anywhere in the World!**
Would you like to spend an entire day with me, from anywhere in the world, getting crystal clarity around how you REALLY want your biz and life to look and what needs to happen to ensure it DOES happen?
Despite what you might think from this blog I'm actually pretty damn good at getting shit done. I've built a 7-figure biz from the ground up and I know how to make money online doing what you LOVE. I can help you figure this out, for you.
And what's more? I know how sabotage looks. I know what it's like to AVOID your goals and dreams. And I can not only kick my own butt on the matter but I'll happily sort you out as well 😉
If you'd like to spend an intensive private day with me, mapping out a PRECISE plan to create your dream biz and ultimately your dream LIFE, completely on your terms, comment below with your email and I'll get you the details.
I'm opening up 4 VIP days next month, and filling places now. Time to rock this thing you call life sister. You in?
PS
Expansion.
10 Days of Live Soul Transmissions, to Help You Find and Follow the Messages Within
Day 1) Trust
Day 2) Certainty
Day 3) Self-Belief
Day 4) Empire Creation
Day 5) Your Deepest Message
Day 6) Following Soul Guidance in All Areas
Day 7) Faith vs Fear
Day 8) Accessing Flow, and Superflow
Day 9) Expanding Time
Day 10) Expanding Money
Every day will be a LIVE soul led transmission.
This will take place on Facebook video, held at a variety of times in order to account for varying time zones, and scheduled only once we have begun. Our daily soul transmissions will be guided from MY higher self and directed from and for YOURS, to help you find and FOLLOW the messages within. The messages of your spirit, your consciousness, of the who you've always been and yet have managed quite well to cover up a lot of the time.
This is about stripping away –
And getting back to the CORE.
We'll dive day by day into the above mentioned areas –
And you'll receive all content and bonuses to keep for life.
There will be daily spirit prompts which you'll receive after each training.
And plenty of time opportunity connect with me throughout, receive transmissions direct to YOUR questions, and absorb more even than what comes through on the trainings, via the energy we'll create in this collective!
It's very rare for me to know in advance exactly what is coming through day to day.
I certainly don't have the details of each day's content. But I know that these areas have been on my heart to talk about, in particular around belief, around certainty, around living from FAITH.
We know that exactly what is meant to come through for you WILL, and then some. And that if you intend and allow for it to, it will change, most likely before we even begin, due to your energetic commitment, the direction of your LIFE!
Meaning: direct it back to absolute soul alignment.
*** NEVER Seen Before Bonus! ***
As part of this, I've been guided to offer a NEVER before seen bonus … one I feel super vulnerable about sharing!
It's the exact journaling I did to allow the download of THIS offer through. How I allowed the idea to bubble up. You'll see my doubt, uncertainty, annoyance. You'll see what I discarded. How I went through the layers. And how I KNEW, this was the one.
I'll ALSO add in copies (screenshots) of my conversation with my COO Ash, where I was talking through the idea and allowing it to come to life.
I want to show you the exact Idea to Launch process!
This bonus alone is EASILY worth the cost of this program, particularly when you hear the mindset side of it, in terms of STAYING THE COURSE and refusing to back away from my self until the idea showed up!
I refuse not to create!!
AND, when you register for EXPANSION today (and how could you not?!) you'll also receive early access to the Pre-Work. This is ALSO never seen before, and brand new just for you – and it's a guided meditation on remembrance, to help you connect back to deepest self and the most certain truth of your destiny, before we even begin.
Perfect priming, for when we expand RAPIDLY into all that is coming through in this work!
Of course I could now go on and on here, about what I could or should have charged for this, and what it's actually going to be …
Or about all my accomplishments on line and off, with money, with purpose, with passion, with flow …
I think you know all this anyway. Even if you just me! Your soul feels what matters. And that's ALL that matters.
But I will say this:
You've always known it's supposed to be about ALL that is inside of you. That it's meant to COME from a place of purpose, passion, and SUPER super flow. And that if you just.freaking.trusted, and showed up FULLY from that place, you'd be living in a different reality already.
THE ONE INSIDE OF YOU.
If that's true for you right now, then LET'S GO CREATE THAT REALITY.
Right now
Press play for regular, (super fuck yes!!) upfront or payment plan
OR
Press play like a VIP, and receive the full course, plus 10 days direct photos or screenshots of my ACTUAL personal journaling, so you can see how I create and expand my life, PLUS a VIP only follow-on live Hotseat, where you'll receive a personal transmission just for you, if you'd like one! Payment plan also available.
>>> https://thekatrinaruthshow.com/expansion
We start Monday 17 December, US time!