Success Mindset
STOP LOOKING FOR THE MINIMUM EFFORT WAY TO BUILD YOUR BUSINESS
I get that we all want to automate shit, leverage our time, make money while we sleep and basically just set up our businesses and lives so that making money, getting known, and being in shit hot shape is EASY, but here's a reality check for you:
If you're looking for a way to AVOID doing the work, you can absolutely FIND it.
Just don't expect to sustain or IMPROVE upon your results.
I'm not saying you CAN'T systemise and strategise, and even have shit happen that feels KINDA like you're cheating (aka results keep coming even when YOU stop hustlin', due to the previous foundations you've laid), but the REALITY is that most people just ain't putting the work in in the first place.
Seems like every day I see someone who is NOT yet established, NOT making money, NOT anywhere near what might be defined as having put in the effort to earn a little breathing room, proudly stating that they're going to WORK LESS and just 'let results flow'.
That it's not about the hustle …
That they don't WANNA have to sell …
They don't WANT to have to spend time answering emails or messages or on the phone …
And they're NOT going to do ANYTHING that they don't WANT to do in their business …
That success should be a delightful flurry of the occasional social media update and then people, um, (I don't get this next but someone PLEASE explain it to me …!), well, people just y'know –
Give them money??
That SEEMS to be the general approach.
And there's only one teeny tiny problem here:
IT DOESN'T FUCKING WORK.
A few general tips of life, which I've found to be much akin to GRAVITY in that you can't really mess with this shit:
SUCCESS REQUIRES HARD WORK.
MAKING MONEY REQUIRES HUSTLE.
BEING IN SHAPE REQUIRES DAILY EFFORT.
HAVING AN ACTIVE AND ENGAGED COMMUNITY WHO LOVE YOU REQUIRES ACTUALLY GIVING A FUCK ABOUT ACTIVELY ENGAGING IN AND LOVING THAT COMMUNITY.
HAVING PEOPLE WANT TO GIVE YOU MONEY REQUIRES YOU FIRST GIVING THEM VALUE.
MORE VALUE, BY THE WAY, THAN THE VALUE OF THE MONEY THEY GIVE YOU!
Yet apparently the TREND in entrepreneurialism is to somehow twist this shit around so that you only need to put in the BARE MINIMUM amount of effort and value but you should magically RECEIVE extreme value (money!!) in return.
Oh, and get your back patted for being so smart about it as well!
Well allow me to ever so NOT gently burst that bubble for you:
You WANT it, you can have it, but you need to get off your fucking ass and go get it.
DO the work.
Do ALL the work.
UNTIL it works.
If this means you need to 'clean the toilets in your own business' 'cause you can't afford help yet, you freakin' DO so. It's not about only doing what you love it's about DO YOU LOVE THE RESULT YOU SAY YOU WANT.
Because if you want the outcome?
SOMEBODY is gonna have to do the work.
And if the outcome you want is MONEY, FAME, a community who adore you, being known for doing the work you were called to do, and actually feeling FULFILLED because you've learned the value and the JOY of striving for something …
Then YOU are going to need to be that somebody, most of the time.
And create a business, a tribe, a life you actually give a damn about enough to live FOR.
Remember –
Life is Now. Press Play! 
Kat x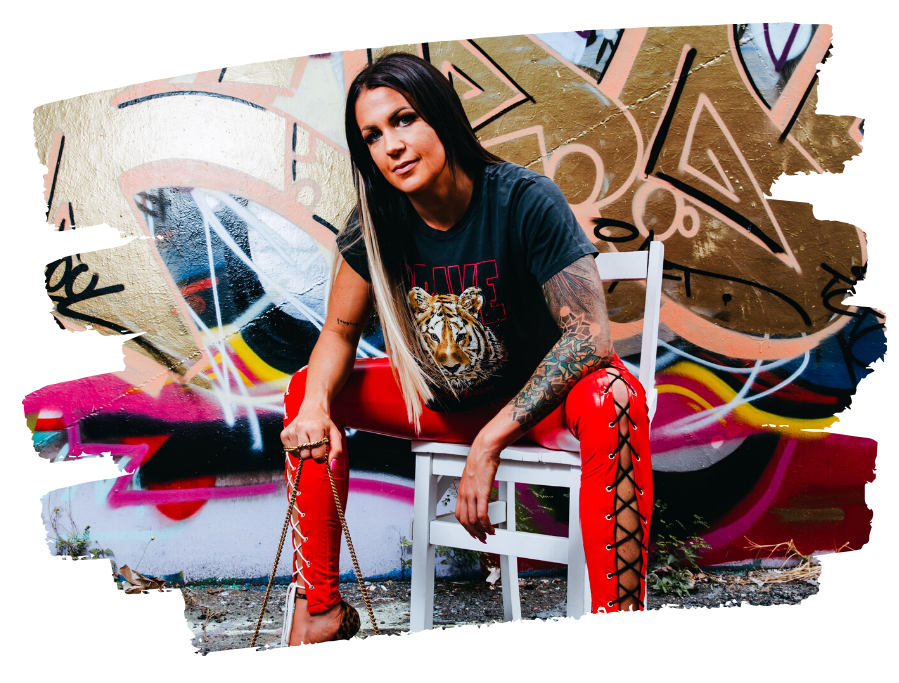 PS.
The Rebel Millionaire Coaching Certification:
The Only Coaching Cert in the World Where You'll Learn How to Explode the Damn Thing By Being Fully You, and the Place? You Just Become It.
Fuck What They Told You. Unleash The Madness Within. Get Paid Like a Mofo to Be YOU. Build the Damn Coaching Empire You See Inside You, Not the Boring AF One You Almost Convinced Yourself You Should! Oh, and?
Become Fully Certified as a Rebel Millionaire Coach While You're At It.
The Rebel Millionaire Coaching Certification starts live for 2022 intake on October 10.
6 months with me to unleash your fucking crazy. And build the damn thing, FULLY, on.your.terms.