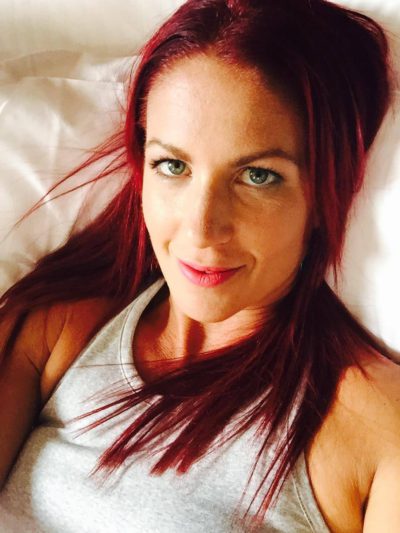 Purpose
THIS IS WHO I'M GOING TO BE, TAKE ME AS I AM … OR, WELL, YOU KNOW …
One of the greatest and most INSTANTLY rapid shifts you will ever experience in your online biz is the shift that comes about when you finally decide to be FULLY you, in ALL ways, no apologies, and 'take it or leave it'.
Whether you have a personal brand or you're marketing a product or a service not directly about you and YOUR message, even the smallest little bit of conformity or trying to in any way look or act the part in order to get a customer, a fan, a sale, will KILL you.
Maybe not in a practical sense, although really – is giving your life for anything other than HELL yes really any better than death? I guess that's up for debate
🙂 … but I know that if you're like ME … i.e. you're a crazy chaotic want-it-all-want-it-all-now just wanna live life on.my.terms sort of person, then having to in ANY way stifle your message or your self really does feel like slow –
Horrible –
Death.
And just look around – !
The ENTIRE FUCKING INTERNET (never mind the rest of the world) truly has bought in to the bullshit, and lives basically in fear of getting found out.
Found out??
Found out of WHAT, you might well ask … 'cause we're talking about getting found out for being yourself! The horror
🙂
And before I get TOO preachy here, let's have a little #katfession.
I found myself, the last few days, freaking the fuck out over getting found out. Found out for what? For being, well, me.
See, there's this guy. I'm REALLY really into him … at least I think I am; we haven't met yet! We've been Tinder pen pals for maybe 2 months I think … continually out of the country or city when the other one was there, and this week is the first week where we are both here and can now meet. I feel nervous even writing that, lol. I definitely feel nervous about dating in general, but also – when you've been speaking to someone for that long and actually getting to know them a little, build up rapport, start to get really REALLY excited to meet, well, you know –
It's a bit scary!!
But here's the thing:
This whole time, we've kept the conversation on Tinder. I figure … once you meet someone in person then you can decide to let them in to your whole life! The truth? The whole way through the talking there's been that part of me that worries what he would think if he knew who I 'really' am. I mean, obviously I spoke about what I do, but, well, you know. I think talking generically about what I do / what we do / who I 'am' is a little different to somebody experiencing the mayhem and, shall we say, slight bizarre-ness of it by, let's say, looking me up via a series of motivation / entrepreneur / Gold Coast etc related keywords, and tracking me down and finding me on Facebook 'cause Tinder put us in Tinder jail (I think 'cause I sent a YT link??)
Which is exactly what happened a few days ago.
My gut reaction was equal parts really flattered and happy that he actually tracked me down … and seriously apprehensive 'cause now he'll get to see who I really am.
And if you've been following my posts over the past week or two you'll know that coming in and seeing all my messaging / rantiness / TRUTH revealing right at this particular point in time is even more potentially horrifying than usual!!
Or, I KNOW, inspiring … interesting … exciting … I hope!!
But I notice that my INSTINCT in this particular situation is to automatically assume that if a guy is interested in me knows who I 'really' am (crazy AF won't be stopped performer | preacher | etc!!) then, well, he'd be scared off … or think I'm too much … or maybe even think I'm talking shit!
So.
Fucking.
Interesting.
Don't you think?!
Also … I'm very aware that he could be READING this right now, which just makes me feel even MORE vulnerable, but yet here I am, once again, letting the words that wanna come out, out.
Sigh.
Don't you ever just think how EASY it must be to be one of the human people and not constantly pushed from within to release your EVERY FUCKING TRUTH and use your own freaking LIFE as a lesson?!
Anyway.
What's fascinating about all of this is that I would, at this point in my business and for some time now, NEVER fucking question what a potential client, follower, fan, or even somebody in the media would think of the REAL me.
One, I let it all hang out all day and every day in EVERY element of my business, so there's really no room for them NOT seeing it.
And two, I want them to know who I am! I THRIVE on the idea of being SO freaking abrasive or controversial or in your face or just ME that people can VERY fucking clearly see, right from the very first moment they ENCOUNTER me, who I am –
What I stand for –
How I show up and DO me | biz | life –
And whether they LOVE LOVE LOVE OMG YES adore me –
Or wanna run for the hllls screaming at the horror, the horror of it all and she is SO unprofessional | annoying | I just don't like her!
Why the fuck would I want somebody hanging around here if they didn't all out LOVE me? I don't. And I've said it a million times, for years now, since I had my 'fuck this shit' moment, got sick and tired of wearing a mask and trying SO damn hard to be somebody I couldn't (ahh … anyone other than ME!) … and decided to let the world SEE me.
I remember deciding I was just gonna write and speak and unleash and say what I REALLY wanted and couldn't NOT, and that it would just fucking WORK, because I decided to.
As a result of saying that and MEANING it and then living FULLY into it, right away (and also continually looking at what the next level or layer is to go DEEPER), I have created a multi-million dollar location-free empire, where I get to wake up every day and make money doing what I love and was born for (write! speak! create! unleash!) and also?
JUST BE ME.
Which REALLY, just so you know, makes it sooooooo fucking fun and easy!!
Don't you want it to be fun and easy?! Why would you not want it to be fun and easy?!
So here is what I get to now NOTICE, about my stuff around dating, and in particular this guy –
Why in God's good name would I NOT want to be 'found out' for being me?
Do I not WANT it to be fun and easy??!
Well.
DUH.
Here is what I want and get to choose –
I get to connect ONLY with epic beings who think I'm awesome just for being me.
And the first epic being who gets to think I'm awesome has to of course be ME!!
Don't you think? About YOU now?
If you think and KNOW you're awesome –
And you FULLY love and accept yourself AS you –
Then wouldn't it just stand to reason that you would only choose to engage with OTHER epic beings who get you, like you, want you, just as you ARE?
In business.
In personal.
In life.
What if –
Starting NOW – (life IS now, after all, and I feel that once you notice this stuff you DO get to then act on it and live into it right away!) –
You decided to just fully own.
Accept.
And BE.
Who you are?
Do you think that might make things easier, more fun, more FLOW, more yes?
I can tell you it absofuckinglutely WILL.
Let's go do it gorgeous. IN ALL WAYS, yeah?
'Cause after all …
Don't forget –
Life is Now. Press Play.
Kat x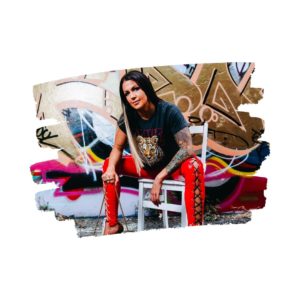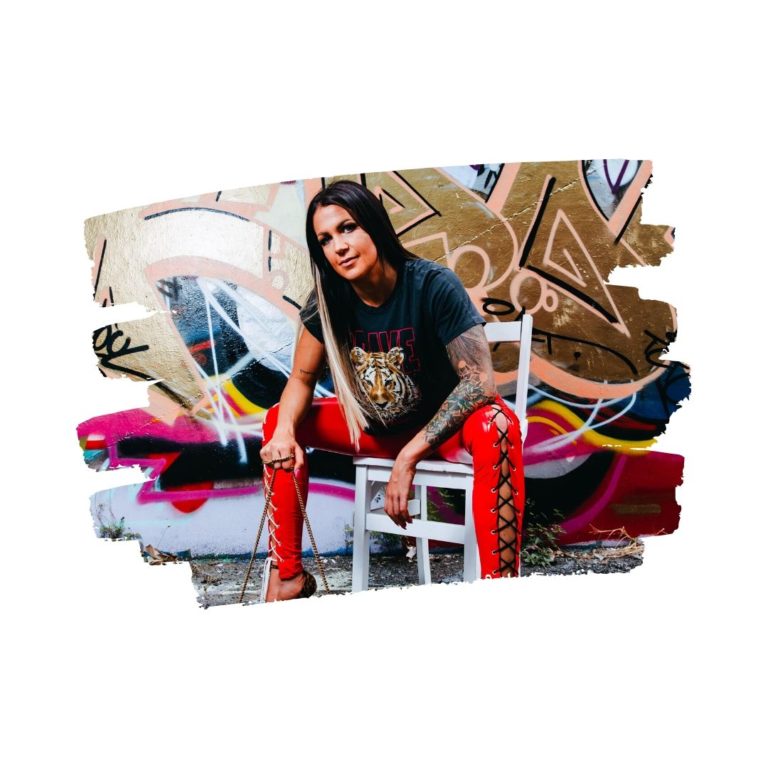 P.S.
I've been doing 100k months (and 4x+ that) since December 2014. I have mentored numerous badass peeps as they crossed that milestone. Now, for the first time ever, I'm taking you into the thought processes, patterns and also showing-up-edness of peeps who do THAT, while simultaneously teaching you how to access, activate and act from the deepest and truest blueprint of YOU.
My brand new digital course, The 100k Per Month Formula is HERE!
Are you sick of trying to teach and shift everyone else on how to expand their mindset and capacity to receive, and wondering where the person is who is going to hold THAT level of space for YOU?
Are you so.freaking.done with EVER having to tell yourself that the next level you're looking for requires you to do a, b or c that you don't wanna do, would rather claw your eyeballs out than do, thank you very much, and deep down don't believe you have to do?
DO YOU NEED SOME KAT IN YOUR LIFE TO KICK YOUR BUTT WITH ALIGNMENT AND LOVE AND MAYBE SOME BONUS BOOTY SLAPS TO WHERE IT'S MEANT TO BE?
The 100k Per Month Formula 

💃

💸

🔥
Registrations are off to a ROARING start already. And no small wonder, when you see all that we're doing.
10 modules + one extra (stealth!) one.
3 killer bonuses (including 2 entire new courses)
All new live course, starting June 8.
For the Entrepreneurs Who Were Always Gonna Run the Damn Thing.
You and me and a group of like-minded revolutionary leaders who specifically desire THAT money goal (and beyond) and know that they know that they know that it's where they should be.
Who are willing to do what it takes,
no matter what it takes,
until it takes,
AND THEN KEEP GOING.
To get there.
With integrity and soul and badass truth and BELLS on.
https://thekatrinaruthshow.com/100kpermonthformula
Check out the bonuses! 🔥
>>> Soulmate support $199 bonus.
A course I'm going to create alongside this one, and sell separately for a full $199, is on building a soulmate team. You will see me launch this at some point in the next month or so. You get this entire course FREE as a bonus with the 100k Per Month Formula!
>>> Mindset of a 100k Per Month and Beyond Entrepreneur –
I'm creating 30 days of journal prompts and mini asskickin' messages for you that go into the mindset of a 100k per month (and beyond) entrepreneur, in order to drop you deeper and deeper into being that person as we go. This is based on what I have observed in myself as well as the MANY badasses on and offline who I have coached who make this sort of money. This bonus could and likely will be sold separately for $199 as a home-study course!
>>> Q&A bonus!
My Q&As are famous for being one of the ways the GREATEST gold and magic comes out from me! You will have live access (and / or replay access) to two Q&A only sessions recorded JUST for 100k Per Month Formula students, and you'll be able to ask or submit your questions on these!
>>> Pay in full bonus!
Claim your place with the upfront payment choice (regular, VIP, or Super VIP) and receive an exclusive and UNAVAILABLE FOR SALE 'Fuck the How' Katrina Ruth graffiti T. Hot off the press, and just for you!
Everything you need to know and feel + your place here! https://thekatrinaruthshow.com/100kpermonthformula