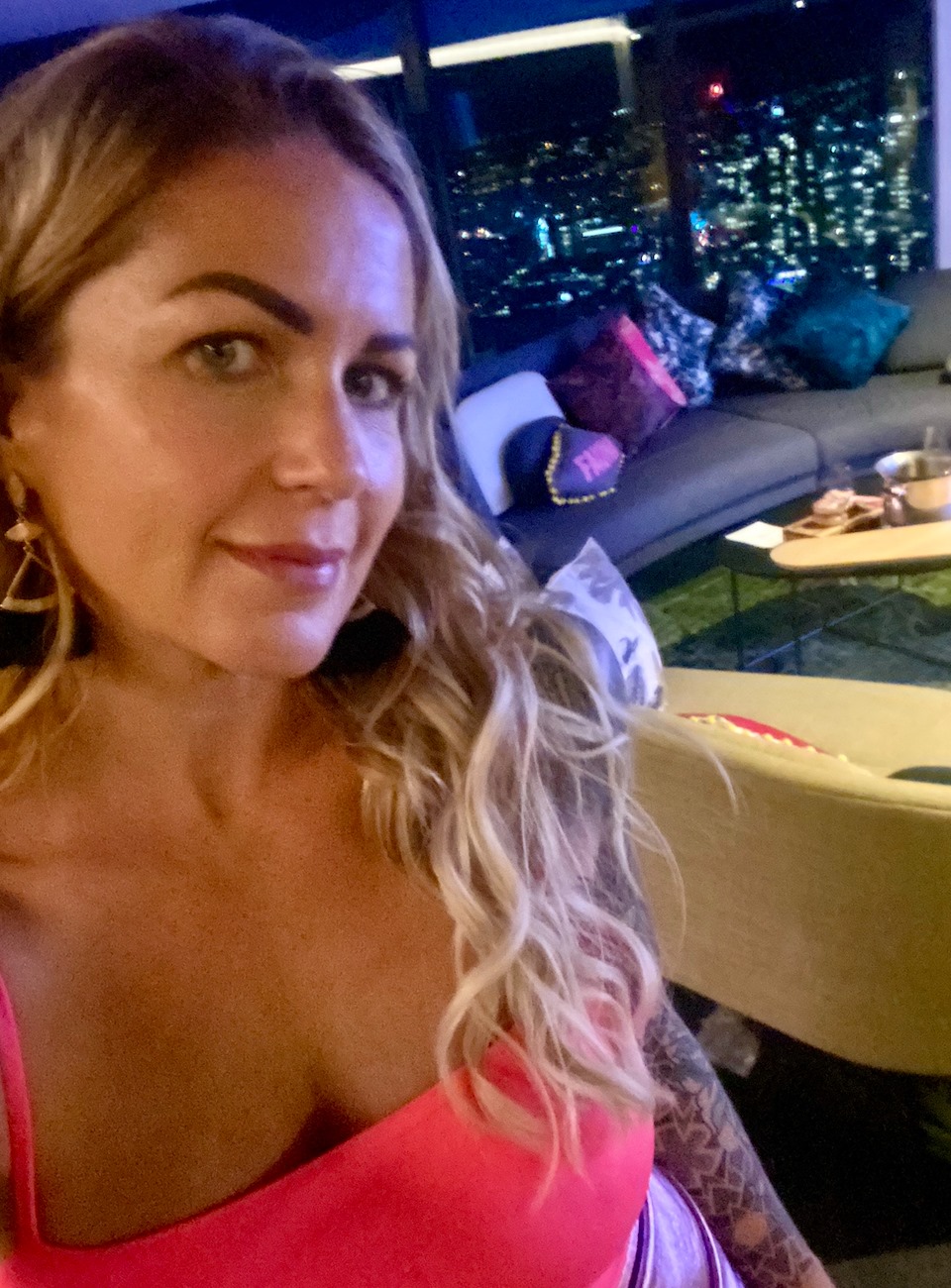 The thing or things that will sell, call your people to action, enable you to start a revolution, if you like, or simply get some pretty new pennies in your bank and a feeling of yes! I'm finally DOING the damn thing, I am IN this bitch, wow, is this –
YOU being turned on by the whole thang.
Whatever gets you high right now.
Whatever fills your cup right now.
Whatever lights you up right now.
THIS IS WHAT THE PEOPLES WILL RESPOND TO, AND, LET'S FACE IT –
It's also not the worst way to live your life.
Following that inner flow, that inner fire, that inner fuck yes, that inner gold, that trail of soul-led breadcrumbs within, which, up til now, you've just been ignoring ignoring ignoring, pushing down or away, making little moves towards now and then, when you have time, like a leftover sort of a thing, but really –
not so much.
I mean –
What were you actually planning? That you'd keep on following that hum-drum path sort of a thing you've got going on? Morosely woe-is-me-ing your way through life? A half smile on your face which you sometimes force bigger, but it never meets your eyes,
they never light up,
we never REALLY see you sparkle with that irresistable YOU-ness we so long to see.
The thing that's CRRRRRRAAAZZZZZY is, the sparkle is always there, it's always available, there is always a way in which you can be so.freaking'.high.on.YOU right now,
and let the world feel and see that.
There's something you're drawn to, and yet you keep saying no …
There's something fun to play with, and yet you don't have time …
There's some little nudge within about what would be cool, or funny, or fancy, or silly, and you say –
Why? I don't know why!
Perhaps you legitimately think this stuff has nothing to do with business, and that you gots to be SERIOUS right now.
Perhaps you're worried about looking foolish, immature, you feel self-conscious, wouldn't want people to think … things.
Perhaps you believe there's a time and a place, and you don't get that, in this day and age more than ever before, no matter your brand or company, whether it's a personal brand or a big ass important product or service that's 'not about you', PEOPLE STILL RESPOND TO REAL.
People respond to and indeed CRAVE – people.
Real, whole, messy, interesting, dynamic, diverse, yes even 'all over the place' people.
And more still than all of that – people respond to people or things which are lit up with that magnetic inner fire we all have sought, longed for, craved, almost desperately, since we first arrived on earth.
We've all just been searching for God the whole entire thing.
And for anything that REFLECTS God back to us.
Your boring ass join the dots 'but I did it right and followed the PLAN' marketing does not reflect God back to us.
You being an Important and Serious Person Who Teaches the Things does not reflect God back to us.
Your company or brand being all about product quality and delivery and that is it does not reflect God back to us.
Wanna know what reflects God back to us?
WHATEVER IT IS THAT HAS YOU FEELING GOD WITHIN.
Which can (and should) obviously change pretty continually in some way shape or form, because guess what?
This ain't no one-step two-step sort of a thing, this dance with God and soul and life.
It's ever changing.
Ever shifting.
Ever moving in this direction or that.
Ever unfolding into ever deeper layers, levels, mystical what-not.
IT IS ALIVE AND BREATHING AND MOVING, so why –
aren't you?
Why are you taking the things which would most result in you feeling ALIVE right now, most YOU right now, most HIGH ON FIRE AND GOLD AND GOD AND LIFE right now,
yep –
even the silly, the random, the all over the place,
(let's just remember that people is gonna think things regardless, yeah?!)
and why aren't you just saying YES to them.
When will you understand that saying yes to whatever life is guiding you to is what will GIVE you life,
energy,
focus,
creative flow,
and even,
time?
Look –
the ONLY possible reason you could reasonably be concerned that handing yourself over to that inner flow would be a bad idea is if your foundation is planted in bullshit.
If you've grounded yourself on the values and ideals of the world,
or some sort of fear-led NON-God and soul connected version of you.
So by all means,
if that's a concern,
(and don't forget to draw breath now and then, but probably less often than you think you need ;))
But then,
or even at the same time – !
Relax baby! TRUST! Choose that you can let go,
that you can trust yourself not only to make the right important decisions or moves but to make ANY and ALL moves.
The whole entire point of saying yes to God,
to soul,
to life,
aside from eternal life,
is that you get to live life free now.
And that indeed this is the thing which will unlock everything you've been waiting for and which still seems OH so far away,
impossible,
or hard.
And yet there you are,
Sooner or later you're going to need to acknowledge that you've been giving your life looking for a magic access pass that you've been holding the whole time.
Make it sooner.
Make it now.