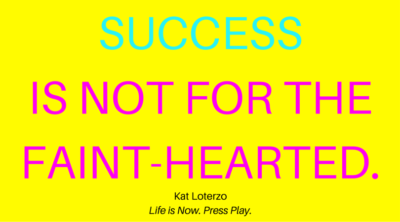 What if this week was your LAST chance to lock in the direction of your life, and follow through on your GREATEST wishes and ideas?
Your final opportunity to put yourself out there as the person you want to be, and to decide and also begin IMPLEMENTING the habits that are going to get you there.
Everything you decide upon, act upon, and step forwards towards this week you have to then CONTINUE with.
And everything you still don't get around to, are too unsure or scared of, or just can't seem to face, is then OUT OF BOUNDS for you for the rest of your life.
Any BAD habits or sabotages you choose to keep this week are also going to stay with you for life.
Take a quick second right now and think about what you would LOCK IN, base your DESTINY ON really, is what we're saying, if this was your final chance to choose.
I mean it – let's get serious here and have a look at the trajectory of your current reality, because even though nobody is saying you're LOCKED IN FOR LIFE from who you're being right now the TRUTH is you pretty much are.
What – you think that tomorrow will be the day you just magically change everything? Why? What's going to be different from yesterday, and all the yesterday's that came before it?!
Well, here's an idea:
Maybe you need to get really fucking honest with yourself about where your current choices are taking you, because who you're choosing to become NOW is very likely who you WILL become unless you're able to feel the PAIN of that enough to want to do something about it, and perhaps also the EXCITEMENT of being ABLE to make that change, and get a new result accordingly.
So let's get our pain on!!
Tell me –
If this week was your FINAL week to lock in your habits for life and choose through solid ACTION the big dreams you want to bring to life –
Would you continue that 'I'll just snooze for another hour habit' you've got going on right now?
Would you keep stuffing your face with shit every night?
Would you spend QUITE so much time on social media?
Would you continue telling your kids you can't, you're too busy, not now?
Would you want to keep that fun tear each other apart streak you've got going on with your partner?
Would you keep your current relationships at all?
Okay that's not so fun, to think about all the stuff you're doing to HURT yourself right now, but that's kind of the point, isn't it?
How you're hurting yourself today is how you will likely KEEP hurting yourself and trust me, the negative outcomes of that WILL escalate.
But let's talk about the GOOD stuff, and what you want to create –
That book you want to write, maybe a whole series of 'em, if this week was your LAST CHANCE to show that you're serious about becoming an author, a best-seller even, do you think you'd perhaps suddenly have the motivation and BALLS to do something about it? Like start a daily writing habit? Or pitch your idea to an agent? What else?
Maybe you've always dreamed of speaking at big-time awesome events, or running your own, but you never do anything about it. Constantly say you're not ready! Well – if this week was your LAST CHANCE to make this goal a reality, what action would you take? Would you advertise your first event? Reach out to a speakers organisation? Write up your speakers bio, or record a demo and send it out? Something even BIGGER and BOLDER perhaps?
What other big goals and dreams and desires would you suddenly be HUSTLING YOUR ASS OFF to show you're for real about if this week was your last chance to prove it and to earn the right to keep GOING with it?
It's fun to play these sort of games in order to remind yourself what's really important, and how you're very likely right now NOT taking serious action on your biggest dreams and desires.
The NORM is to get caught up day after day in doing what you THINK you need to do for the point in your life you're at right now, but the TRUTH is that if you had to –
If you HAD to!
You can make shit happen a helluva faster than what you think.
If you HAD to this week choose and lock in the daily practices, habits, routines that you're going to carry through the rest of your life, what do you KNOW you'd want on that list?
C'mon, I bet there's some stuff that springs to mind right AWAY, that you've been avoiding! Health stuff, productivity stuff, fitness stuff, relationships, money making activities, fame or legacy, think through ALL of it.
HEY … IT'S ONLY A GAME RIGHT, NO NEED TO ACTUALLY DO THIS EXERCISE??!
Sure … it's only your FUCKING LIFE.
No need to actually sit and think about how you wanna create it, I'm sure the way you're doing shit right now is gonna get you EXACTLY where you want to go!!
Look, I know what it's like to be swept up in the day to day hustle, the never-ending busywork, the rollercoaster of ups and downs that comes with being an entrepreneur, a creative, a human!
But let's get serious here:
You can excuse yourself any which way you like, but you can't change the facts! It doesn't MATTER how good your reasons are, you still can't FORCE AN OUTCOME FROM ACTION YOU NEVER TOOK.
And you can't shape a DESTINY by copping out, playing small, and continuing with the bullshit habits, routines or beliefs that just aren't serving you.
SUCCESS IS NOT FOR THE FAINT-HEARTED.
You WANT it you need to treat it like a mother-fucking daily DISCIPLINE. There IS no fluffy option! C'mon – everybody would be walking around hot, rich, happy and free if there was!
But here is what they don't tell you, what you probably do KNOW mind you, but yet resist admitting fully:
It feels SO MUCH DAMN BETTER to be the person you want to be and know you were born to be!
Tell me honestly: does oversleeping, over-eating, under-exercising, not really hustling, not really having a crack, never really taking a risk, never actually doing the WORK feel so GOOD?
Of course it doesn't! It feels like shit, and to add insult to injury it spirals your energy and self-belief DOWN, making it harder to get back INTO the zone.
On the other hand, think of the times when you've actually FOLLOWED THROUGH and done the work you knew you had to do.
Even if you FAILED in some way, didn't it feel good to really TRY? Didn't you feel proud of yourself? Wasn't it so damn EMPOWERING to go to bed at night and know that you gave it your all?
And aren't you finally ready to live that way daily?!
There's really no way around it gorgeous, if you want to live a certain way, live a life that COUNTS but also have a damn good time doing it, you're going to have to roll up your sleeves and get to work.
You're going to need to implement change, and let go of bullshit.
You're going to need to GET YOUR SKATES ON and start taking action like you're actually on a fucking deadline.
Stop kidding yourself that being a pussy today is going to get you what you want tomorrow.
It's time to wake up and realise that the clock is already ticking.
You still have the power of choice to change.
But right now you're making a DAMN good case for apparently wanting to become someone pretty tame, who enjoys the normal life.
The choice is yours.
The REAL game is on.
And the deadline is looming – it's called LIFE.
Isn't it about time you started playing these 'when my life is awesome' games like they're actually dictating your DESTINY?
If you want it to, today can be a turning point.
Make it happen.
Remember …
Life is NOW. Press Play.
Kat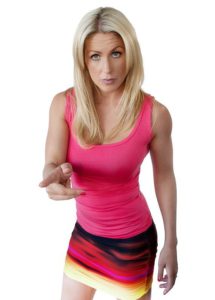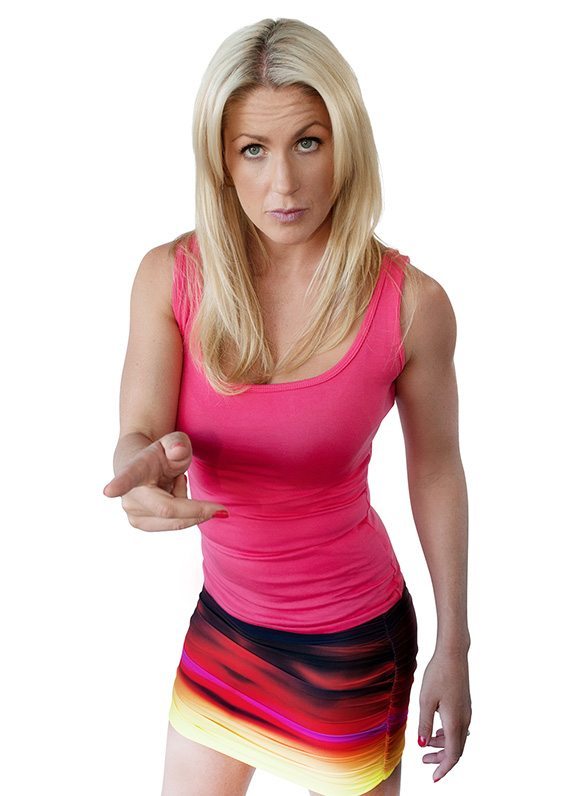 PS BAD FUCKING NEWS!!
If you wait just a few more hours you will have MISSED OUT on joining me in Superwoman Unchained: The REVOLUTION!
We start THIS MONDAY EST (which is almost today!!) …
We're working together INTIMATELY for 5 weeks … LIVE and FULLY supported …
To get you OWNING your awesome and on path to a life of being RICH, HOT, and EPICALLY fucking successful.
It's your last chance to join. I've even added a VERY cool NEW extra-easy payment plan.
Let me kick your ass.
It's time for an intervention.
Click here now, but hurry, because the doors close at midnight EST TODAY!
Time to lock shit in baby.
Life is Now. Press Play.
Kat x

PS
I want to help you to build a business you LOVE, and that meets your every want and desire, in a real and true way, whilst also resulting in you making a LOT of money, fast, and impacting a lot of people, also fast, in the way you know you were born for!
My most transformative 1:1 intensive EVER … shifting people into EPIC income and success since 2016 is back, for the first time in 2019! I'm so excited to bring this signature transformative work back!
Rich Hot Empire!
Work With Me for 6-Weeks Personally to Grow Your Perfect Cult Tribe, Create and Launch Your Low-High End EMPIRE, and Set Up Multiple Recurring Income Streams to Take You to Multiple 7-Figures and Beyond, Doing What You Love!
This round is even more special as I will be re-recording all original content, with you there live with me and alongside me AND you will also receive all original content; the exact trainings which has made this program my most successful ever, with clients repeatedly saying they achieved more in 6 weeks with me than they had in 2 YEARS beforehand! This work is for entrepreneurs at ANY starting point, as it's about who you are as a person not where you're at. I've had clients anywhere from total start-up, to already doing 500k+ / year go through Rich Hot Empire and all who have done this work have gone to a level of income as well as alignment and FLOW which they couldn't previously even imagine!
6-week personalised intensive high level mastermind
Weekly group training and support; multi-media training: visual + audio
'Done for You' Templates and Step-by-Step Worksheets
Personalised 1:1 coaching included, plus DAILY unlimited 1:1 access
My personal hand on your business success
Weekly group coaching call and hotseat with my other private clients
24/7 mastermind forum, networking and support
Very limited spaces
Results guaranteed
Not for everyone
STARTS THIS MONTH!
I'm so excited to do this work with a small group of badasses who are willing to SHOW UP FOR THEIR SOUL no matter what. To walk away from all that is not serving, not actually working, not FILLING you. And to all yourself to bring your truest desires to life. If that's you, or you've felt the call to work with me at this level, PM me now. Bonuses and fast action-taker investments apply to all successful applicants, but for the first 5 to say yes there is a very special $2000+ bonus specific around Soul Shifts & Money Makin', and which, in and of itself even before we begin RHE will have shit changing for you FAST.
Apply via PM only. I can't wait to speak with you!
PPS
HAVE YOU JOINED PURPOSE PASSION FLOW ACADEMY?
My 'Going Fully Quantum' training will break down ALL of what we've discussed today, and teach you the finer details and finesse of it, as well as exactly what needs to be true for you to APPLY it, not only into the practical actions you need to create THAT money flow and THOSE results, but also in terms of ALL the energetics of it, especially the 'being and non-being' around dropping in to superflow so you can be shown, create, receive, AND of course the being around not being one of those people who just can't seem to choose faith and are ruled by fear. We'll also talk about creating and integrating the exact wording, beliefs, emotions, energies YOU need for all of this to switch effortlessly for you, as you've always known it would.
In other words: EVERYTHING you need to know to go fully quantum, and double your income in 30 days or less, or whatever else you choose!
Where will you find this training?
Why, it's one of the very first training in 'Remembering Who You Always Were', which. is our June intensive for Purpose Passion Flow Academy, my SUPER low-cost monthly membership mastermind!
And this training?
Will change your freaking reality. Well – it will REMEMBER it.
It's all available to you gorgeous.
You know this already.,In the quantum it is DONE. And in Purpose Passion Flow Academy, and especially our June intensive 'Remembering Who You Always Were'? We gon' done do it.