News
Why Your Busy Life Is Getting You Nowhere – And What To Do About It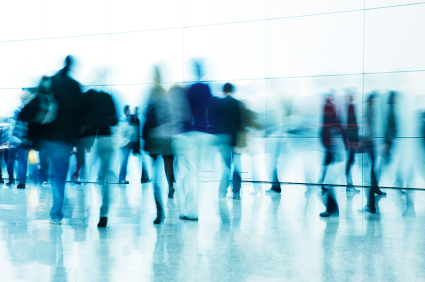 Read time: 90 seconds
Have you ever noticed how tough it is to truly slow down? Life has made us all so busy that it's all we can do to rush breathlessly from one appointment to the next. Constantly running a few minutes later than we'd like to be and always worriedly thinking of all the other things we could or should be doing.
Or is that just me?
Of course living our lives in that go-go-go mode is definitely something we have control over, and it's something we choose to do. Like it or not, every behaviour or habit you have – both good and bad – is the result of a choice you've made. A conscious or unconscious decision to live your life a certain way, to BE a certain type of person.
Motivational speaker Anthony Robbins says that we're all motivated by pain or pleasure and I really believe that to be true. Me, for example, I'm an expert at using pain to motivate myself. The pain of feeling like I've been unproductive, or haven't 'put enough in' or am not living up to whatever obscure standards of exercise, work and life I've set for myself. It's not the most fun way to live and so lately I've been trying something new. I've been consciously thinking about pleasure as motivation.
The pleasure of feeling calm. In control. Of challenging myself with only a realistic number of tasks each day and then doing the most important one first so that I enjoy the reward of accomplishment, however great or small it may be. I've noticed that as a result I've been naturally slowing down. And all of a sudden I'm enjoying life more. I'm present more. Not all the time, but I'm getting there.
How about you?
Have you ever really thought about the benefits of slowing down? For example. Did you know that taking the time to eat properly has more benefits than just not being caught with salad between your teeth? It results in:
Better digestion
Improved satiety
A sense of calm
The chance to enjoy a social interaction
Weight loss (linked to improved digestion)
And how about exercise?
Wouldn't you like to have your best workout ever – every time? I've discovered that when I deliberately focus on being present whilst training I'm able to walk out of there with more than a sweaty glow on the outside. I feel myself glowing on the inside because I know I've stretched myself both physically and mentally to the utmost of my ability. Taking the time to really think about what we're doing while working out is something that's all too easy to forget. Ever been guilty of running your to-do list in your head while exercising? Of going through the motions while you pay more attention to those around you than yourself? Maybe even of focusing on your phone in every spare second you get? I know I'm not the only one.
How about time with your family? Your loved ones? How often do you truly take the time to listen, to be with them, with no phones or distractions? Engaging. Finding connection.
The truth is that on a hormonal level rushing around all day is one of the worst things you can do. It causes nervous system overload, impaired digestion and breathing, poor energy, and it definitely isn't so good for your overall happiness is it? What's more, it's a hard habit to break. But wouldn't you say it's worth it?
The pain of trying to do everything, be everything, remember everything – or the pleasure of enjoying your life? Which one is more important to you? I know which one I'd like to choose.
My recommendation? Don't try to slow down your whole life at once. You might go crazy! But why not start with your next workout. Take a few deep breaths while you're still in the locker room. Remind yourself that it's your time. That yes, there might be umpteen things for you still to get through that day, but that dwelling on them when you can't actually do anything about them will only rob you of focus now and therefore the ability to get through your list later. And when you do begin, stop. Breathe. And be ready to be 100% present with yourself.
I guarantee you'll have your best workout ever.
And you'll be all the more ready to start applying the power of slow to other areas of your life – one slow step at a time.
Does this resonate with you at all?
Don't forget –
Life is Now. Press Play.
Kat x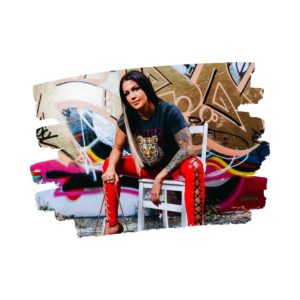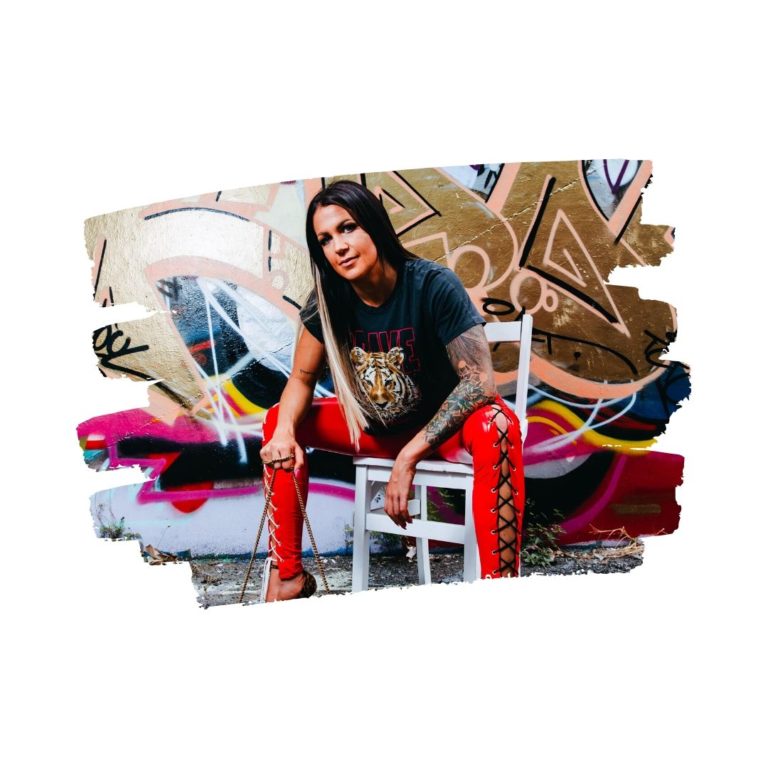 P.S.
Exclusive. Unseen. Unfiltered. Never Before Available for Sale.
You are hellfire magic! 🌟🌟
You have access to a level of power and superflow and truth and knowledge beyond what most peeps even know exist, you can literally look at something, decide it's yours and it happens, fuck, you don't even need to look at it, you can just SEE it and decide it and it's done.
You can click your fingers anytime you want and the world shape shifts around you.
Click your ruby red heels together 'cause hold up, you just changed your mind, and woot, there it goes again.
Being supernatural is part of being you.
But the thing IS –
You still gotta choose it.
Practice it.
Understand it.
And then ACTION it.
Now, finally, for the first time ever, I've created the worlds first comprehensive course for entrepreneurs,
leaders,
the GAME-CHANGING ELITE, who know they were born for MORE than the more they've already created and are ready to live into it,
to do
and access
and activate
exactly.
fucking.
that.
Introducing The Quantum Files babbyyyyyy!
Exclusive. Unseen. Unfiltered. Never Before Available for Sale.
18 days.
Daily video / audio content.
EVERYTHING you need to know to activate the supernatural badass you've been pretending not to be.
My BEST work.
Largely NEVER before taught publicly!
The ONLY place on the internet where you can receive a complete (supernatural level!) education on the 'how' AND the implementation / all encompassing accessing of all that is there for you when you 'go quantum' … and exactly what that means!
This is Not Your Social Media Guru's Quantum 
If you've been wanting to understand what it really means to utilise your God-given supernatural abilities, the unseen parts of you which are part and parcel of being HUMAN, but which most humans for their entire LIFE make 'mystical', 'woo woo', taboo, or simply don't believe in –
and if, like me, you're fascinated with playing with time and space and KNOW there is a way to create, shift, receive, BE, which transcends the physical world –
and if you love learning shit that lights your SOUL on fire with how real and true and WOW you know it is, and which allows you to INSTANTLY shift paradigms to where you're finally flowing with life the way you've your entire life known you could and SHOULD –
and if you love kickass deals in which you receive access to hours and hours and hours and hours and HOURS of exclusive, unseen, unfiltered, and NEVER BEFORE AVAILABLE FOR SALE content on stuff that 99.99%+++++++ of the world doesn't even dare to imagine EXISTS –
and if you're ready to start claiming reality shifts faster than even YOU dreamed possible –
Well!!
CLEARLY THE QUANTUM FILES ARE FOR YOU!
But hurry! This offer is open ONLY for the 5 days!
It's a one time sort of a thang I'm putting together for you.
The Quantum Files.
Exclusive.
Unseen.
Unfiltered.
Previously Unavailable for Sale.
5 days to claim your access.
When the clock hits zero it goes.
It's time to stop pretending not to be the supernatural badass you are baby.
And to blow shit up by pulling it TF down from the other place.
Let's demystify being who and what you've been waiting to be.
And let's do it now.