Success Mindset
YES. YOU'RE GOOD ENOUGH, YOUR MESSAGE MATTERS, YOU WERE BORN FOR IT, AND NOW IT'S TIME
It's time to accept that the validation you've been waiting for your entire life was never needed and that you already have everything you need inside of you to show up the way you dream of.
This small-playing thing you've got going on? This hiding of your light? This giving of your time, your energy, YOU, your LIFE, to so many things, all the things, except for THE thing which you so desperately want to let out, be known for, get rich from, show UP with …
There's no reason you need to continue hiding that way for even a moment longer.
The thing you have to understand, is that YOU are the only one who knows all of your fears, your resistance, your doubt, the oh so many reasons why maybe you're not good enough, why your message p'raps doesn't matter, why you CAN'T yet, and what will people SAY?
This might surprise you to learn, and maybe you just won't believe me, but all of that stuff you feel each day? I feel that too. Not every day, but enough of them that if I allowed it to, the fear could ABSOLUTELY sway me. In fact, had I not shown up each time I didn't feel good enough, or questioned whether what I was saying was REMOTELY interesting or if there was ANY fucking point to it, not only would you hear from me probably only about half as often as you currently do, but I think I wouldn't even HAVE the business and life I do today.
Showing up even half of the time just isn't enough to build momentum and get results.
You have to be all in, and you have to show up DAILY.
But if you think that in order to DO that, or in order to produce content and share your message and live your truth as I do, you have to somehow evolve to where you feel READY and completely fucking SURE of yourself, and not just once but every DAY, you've got another think coming.
I don't feel that way every day!
Not a single successful person I know has got to where they are without learning to act DESPITE fear and resistance and the very real worry that maybe they AREN'T good enough and were NOT born for anything special.
It's funny, because even as I type this right now, I notice that today is a day where I feel clunky. The words aren't flowing that freely. I re-wrote the title and the intro for this several times. I nearly deleted the whole thing. I don't know if what I'm writing is ANY good or if it will help a single person! But yet –
As I so often do –
Because I COMMITTED to –
I'm showing up anyway.
Because I've learned that that's the only way.
The truth is that I might act like I don't give a fuck and as though I'm SO certain of who I am and of my right to be here, but inside I question EVERYTHING, and sometimes I feel so insecure and self-conscious it almost tears me apart! I just don't let that stuff get to me, and the truth is it's never much more than a passing thought which I brush away, much like swatting a fly, because I've learned that if I INDULGE in these sort of fears and insecurities I'd never achieve anything!
So I act as the version of me who I WANT to be, and the version of me who I, underneath all the uncertainty and the 'who am I to', I actually DO feel I was meant to be.
And I remind myself, as often as needed –
My message is not supposed to be shared based on whether or not I'm getting caught up in a bullshit story of self-worth or resistance or not FEELING like it.
It's supposed to be shared because it's supposed to be shared, and even if THAT weren't enough, then heck –
In order to be successful, be followed, get paid, it HAS to be shared!
So I want you to know:
If I can do this, show up like this, choose to let my dreams be bigger than my bullshit, then so can you. It's a CHOICE. It's NOT about being ready. It's NOT about reaching some sort of mysteriously-determined place of worthiness. It's NOT about 'having something interesting to say', it's not about whether or not others will judge you, and it's also not about HOW.
It's about –
What do you want your LIFE to be about?
What do you want to CREATE?
Who do you want to BE?
A year from now, you can look back, and see that you continued to float along, progressing a little along the way as you already do, but yet remain FRUSTRATED by your lack of action and commitment to your cause.
Or you can look back and see that because you made a CHOICE, you've changed your entire fucking life, created a business based around what you REALLY want to do, and learned to be one of those who others look to and wonder HOW you can be so bold, so brave, so disciplined, so what EVER.
Those of us who were born for this, with a message, are all EQUALLY capable of actually getting that message out there and becoming known in a big way, impacting in a big way. Every artist, every creator, every leader, every REVOLUTIONARY who has this stuff running through them CAN DO WHAT I DO AND FAR MORE BESIDES.
The ONLY thing that will determine whether YOU become one of the so-called 'lucky ones' who makes it to the top is whether or not you decide to be outcome-focused, every day.
If you want to change your life, then ALL you need to do is to identify the small handful of daily tasks which you'd need to start doing today, to create whatever it is you dream of.
If it's build an online empire, be known for what's inside of you, make money on your terms, it's SIMPLE:
Do your mindset work. Every day.
Share your message, from the heart and no matter what YOU think about it. Every day.
Hustle and sell. Every day.
And take care of the body, soul and spirit you have. Every day.
It's NOT that difficult. It's just about deciding that you want it badly enough to do it ANYWAY, despite all the reasons why you're scared to.
Please don't look at me and think I have something you don't.
I just decided I wanted it badly enough.
Please know, also, that when I look at you, I see the true power of what's inside of you and I SEE that you were born to shine.
I hope you can decide today that you want it badly enough to actually just do it. There is literally nothing else you need, to bring your every dream to life, except?
To choose.
Remember –
Life is Now. Press Play! 
Kat x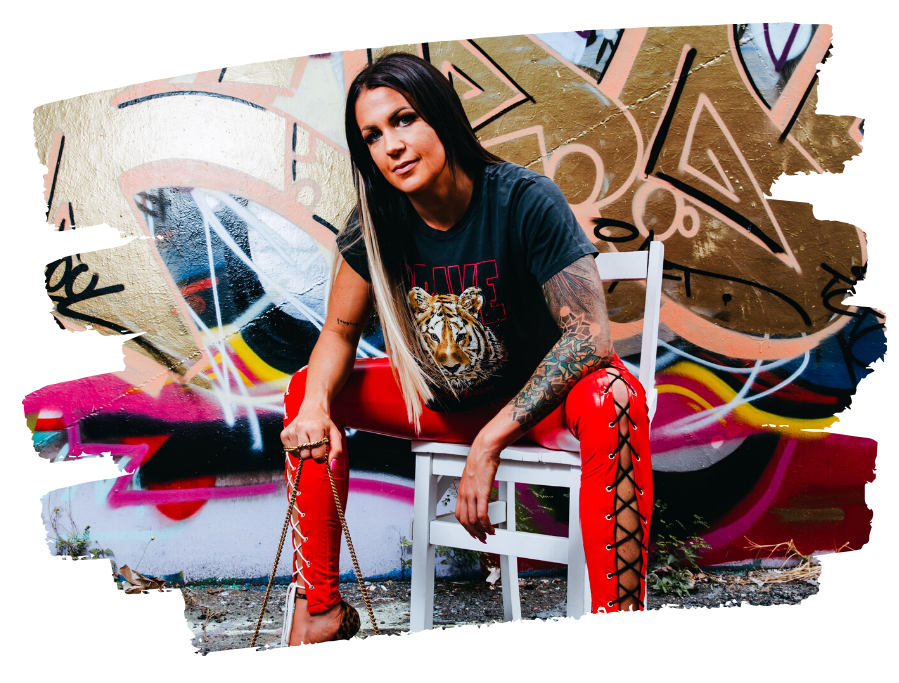 PS.
– dreamer. wanderer. soul led creator. One who was born for MORE.
I'm creating my new course, Big $ollar Energy, for the one who always knew she is here for millions,
to make it. To impact them. To create. And to LEAD.
Big $ollar Energy
The Money & Expansion Course for the Soul-Led Wanderer Who KNOWS It's Time to Go All in on HER,
and Let the Damn Receiving Take Care of Itself. The Way it Was Always Meant to Be.
Which means?
Identifying and releasing everything that gets to go, from the way you're thinking you need to do shit now, to the purposeless bits of the push or biz that it just don't need to be about, to the hidden junk in your psyche that gets to go.
>>> It's not about the do. The push. The win. When who you are when you only go within naturally PLACES you at the top,
but of the right fucking mountain.
The one that was always YOURS.
And then you finally WENT there.
Here's the thing, for us, about allowing an expanse of RECEIVING.
IT HAPPENS WHEN WE GO TO THE PLACE WHERE IT JUST IS.
And always was.
Class starts LIVE on Monday May 24, however early access + Big $ Energy vibes will open from Monday May 17 in our Telegram chat + join now bonuses are open already!
www.thekatrinaruthshow.com/bigdollarenergy
> it's time.