Let's get one thing perfectly clear, that perhaps we don't say often enough:
You have what it takes.
You INHERENTLY are a fucking superwoman, a revolutionary fucking leader, a badass with a message to shake the WORLD with.
Be honest now … you've always known you were born for more, haven't you?
To make and impact MILLIONS …
And maybe even change the world!
This stuff that's inside of you, it's been there for as long as you can remember, and you DO realise it's not normal.
You've known for a long time.
That you weren't born for normal.
Couldn't be if you wanted to!
It's why you walked out of every job you ever had …
Why you 'sabotaged' so much of the normal pathway you did take yourself down …
Why you can't seem to keep your big mouth shut …
Why you always seem to have your fingers in SO many pies and WHEN WILL YOU EVER JUST PICK WHAT YOU WANT AND FOLLOW THROUGH?!
Can I tell you:
THAT ain't gonna happen.
Nuh-uh.
No way.
Not for you.
Not for US.
Because 'picking one thing' … 'settling down' … even automating your fucking LIFE as so many entrepreneurs seem intent to do, so you can sit back like a good little robot and enjoy the fruits of your labours …
That's not who you are.
Who you ARE is a crazy-ass crazy-bitch high-maintenance diva CREATOR who is:
Arrogant
Egotistical
Wants it all
On her terms
Wants it now
Completely her way
No excuses!
And no BS!
Just admit it 🙂
But also, admit this:
If you WANT all of it then you're going to have to stop your own excuses and BS about why you don't have it!
Being BORN for more … being CAPABLE of more … knowing that more is your DESTINY … these things do not guarantee you will GET to more.
That's not how it works.
You are perfectly ABLE to squander your entire life away not going all in, not really having a shot at what MOST speaks to you, not following through because it got uncomfortable or you got distracted, not living your fucking DREAM!
In fact, not only are you ABLE to waste your entire life not living your calling and having it all, but the cold hard reality is that that's the norm.
For those who were born for more the NORM is to die with their light still inside of them.
Just take a look around … lost fucking dreams and faded eyes are everywhere.
You think you're so different, you have something amazing to do, your life is going to STAND for something?
So did they.
AND it was true. Is true. But eventually it's also true that you LET IT SLIP BY.
You can have it all.
You can change the fucking world.
But if it's gonna happen?
You're gonna have to make it happen.
It will not be easy (although it's pretty fucking simple; just keep doing the work until it works!) …
You'll fail so many times you'll lose count …
Stuff will happen that makes the sceptic in you wonder if it's a sign you should stop, or you're on the wrong path, or there's something wrong with you (it's not, it's just that SHIT HAPPENS and are you prepared to keep going?) …
You'll lose friends (and make new ones though) …
There will ALWAYS be people who don't get it, and there will always be a part of you that wonders what the fuck you're doing and if it's all just going to come crashing down (just keep going; it won't, and if it does, so what; begin again, keep going) …
Your most CAREFULLY planned out ideas won't work …
And the random shot-from-the-hip weird stuff will EXPLODE SHIT UP …
You will spend days, literally days, if you add it up, crying and screaming and saying fuck and wanting to smash shit up …
You will feel at times as though you're sucked so far into the quicksand you can't POSSIBLY get out, not ever, and why did you start this anyway?!
You will compare yourself to others, tell yourself not to do that, do it again anyway, and probably get triggered as fuck as well …
The growth will HURT, near to daily …
And despite all of this and so much more PAIN AND STRUGGLE that is just PART of creating your life by design, you will never.ever.stop, because through it all you KNOW –
That you have what it takes.
That you were born for more.
That that is who you ARE.
And that you can have it all, on your terms, and JUST the way you dreamed of.
Of course most people dive into the SHIT STORM that is everything above, thinking they prepared themselves for the ups and downs of business (or life!) but the reality is you can't possibly know what it's like till you're IN it, and they freak the fuck out and BELIEVE IT'S NOT FOR THEM.
Or else – they just make their excuses.
Spin their BS.
And say they gave it a go.
But here is the secret, what 'they' don't tell you, what those of us who've actually CREATED OUR DREAM know to be true:
All of the above shit? That'll just keep coming at ya anyway. But if you can CHOOSE to learn to roll with it, you will:
Wake up every day wondering how the fuck you got so lucky ('cause you worked for it!) and how BLESSED you are to get to live this life …
Learn to believe you can do ANYTHING and that nothing can get you down …
Develop tenacity and resilience beyond what most would consider remotely possible …
Get to 'just be you' and get paid for it …
Never again have to do anything you can't STAND, because you'll have other people to do that for you …
Share the message you were BORN to share …
Make a little money from this true work, a little a little here and there, but eventually a LOT, a tidal fucking WAVE of it, that you couldn't stop if you wanted to …
Change the fucking world.
On your terms.
The way you were born to.
By doing what you were born FOR.
And just being you.
But make no mistake: THROUGH it all you WILL have to keep dealing with the curveballs, facing DAILY resistance or testing in some form, picking yourself up when shit doesn't go according to plan.
This DOES NOT MEAN YOU DON'T HAVE WHAT IT TAKES.
You have what it takes.
No go fucking take it.
Remember –
Life is Now. Press Play! 
Kat x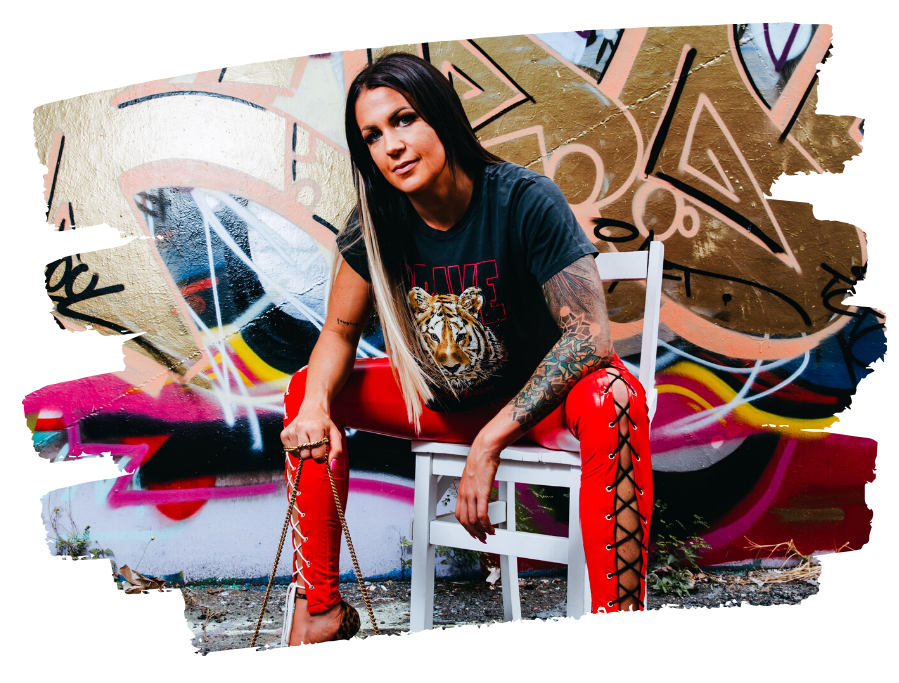 PS.
– dreamer. wanderer. soul led creator. One who was born for MORE.
I'm creating my new course, Big $ollar Energy, for the one who always knew she is here for millions,
to make it. To impact them. To create. And to LEAD.
Big $ollar Energy
The Money & Expansion Course for the Soul-Led Wanderer Who KNOWS It's Time to Go All in on HER,
and Let the Damn Receiving Take Care of Itself. The Way it Was Always Meant to Be.
Which means?
Identifying and releasing everything that gets to go, from the way you're thinking you need to do shit now, to the purposeless bits of the push or biz that it just don't need to be about, to the hidden junk in your psyche that gets to go.
>>> It's not about the do. The push. The win. When who you are when you only go within naturally PLACES you at the top,
but of the right fucking mountain.
The one that was always YOURS.
And then you finally WENT there.
Here's the thing, for us, about allowing an expanse of RECEIVING.
IT HAPPENS WHEN WE GO TO THE PLACE WHERE IT JUST IS.
And always was.
Class starts LIVE on Monday May 24, however early access + Big $ Energy vibes will open from Monday May 17 in our Telegram chat + join now bonuses are open already!
www.thekatrinaruthshow.com/bigdollarenergy
> it's time.