News
10 Sure-Fire Ways To Blast Off Body Fat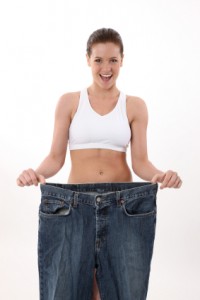 1. Eat breakfast. No ifs. No buts. No "but I don't have time", or "I get up too early as it is". Pre-prepare it the night before if you have to. Just do it. Researchers at the University of Massachusetts found a 450 percent increase in your risk of obesity if you habitually skip breakfast. 'Nuff said.
2. Those same earnest researchers found that eating one or more healthy midday snacks is associated with a 39 percent decrease in your obesity risk. Talk about two great reasons to chow down!
3. Train with weights at least twice each week. Sorry if I'm being a bit doom and gloom with the stats today, but you want to, whoops I mean need to know this: your metabolism will drop by about 0.5 percent each year after you pass 20 years old. Assuming you eat 'well' and are moderately active, this will result in a weight gain of around 4kg/10 pounds per decade. Eeek! Now think about what that means if you don't exercise at all, and eat trash. Not great, huh?
4. Drink enough water for your body. Dehydration (comes before thirst) causes your stress hormones to rise and sends a message to your body to store more fat. It also slows your ability to use your muscles, burn off existing fat, and just plain stops you feeling good. You need around 0.033 litres of water for every kilo of body weight. (A kilo is 2.2 pounds). Things that cause an increase in your need for water include over-eating, intense exercise or sweating, extreme weather, air-conditioning, and stimulants such as caffeine or sugar.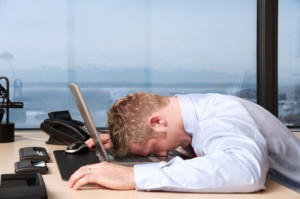 5. Since we're talking about stress, know this. Regular unabated stress, and even the perception of stress (i.e. worrying that something might happen) all cause a hormone called cortisol to run rampant in your body. Cortisol is an important hormone for helping you to get out of truly stressful situations fast (the old 'running from a tiger' scenario), but it's no good to you if you've got it going on most all day every day. In fact, it will slowly but surely destroy every single one of your bodily and metabolic functions, and will cause you to gain fat regardless of how you eat or exercise. One of the most powerful stress-management techniques I know is to block out 10-15 minutes a day just for you. No phones, no emails. This is best done in a relaxing environment and could be as simple as going for a quiet coffee before work and contemplating your day ahead.
6. Eat fat. Seriously. At least 15% of every meal (for some Metabolic Types up to 30%) needs to be fat. Here's an article to give you the low-down. You've absolutely no chance of losing weight if you don't do this.
7. Find something to make you smile or, even better, laugh every single day. Happy people are less stressed (see point 5). Ideas? Listen to or watch a great comedy show, read something tried and tested that you find funny, call up your funniest friend and ask them to make you laugh, take time out to catch up with old friends and reminisce.
8. Sleep your way to a beautiful new you. Building up a sleep debt of even an hour each night is a sure-fire way to obesity, heart disease and diabetes. Click here to read about how sleep directly affects your health and your weight. Having trouble sleeping? Try a sleep mask, ear plugs, winding down with no TV or computer before bed, and minimize alcohol, sugar and caffeine after 3pm.
9. Back off the caffeine. If you'd consider yourself a stressed person than I'd try a 30-day no-coffee challenge to get caffeine out of your life for good, or at least until you feel you've improved. If you experience medium or low stress than 1, MAYBE 2 coffees each day is okay. Caffeine in any form stimulates your Sympathetic Nervous System, which cause a release of cortisol. And we already talked about what that stuff does, didn't we? Okay then.
10. Go 2 weeks with no sugar, wheat, dairy or caffeine. Sounds extreme and abnormal, but exceptional health and a body that looks and feels its very best is somewhat extreme and abnormal. Isn't it? Maybe there's a reason that the 'norm' isn't working for most people out there, you included. My opinion is that you are not designed to eat processed wheat or dairy, and sugar and caffeine have no place in a truly natural diet. For more on this topic check out my article Why You Should Be Careful With Carbs, and Seasonal Eating: How To Feel And Look Your Very Best. Try 2 weeks without these so-called foods and I guarantee you'll seriously consider cutting them out altogether. Especially when you notice the initial reaction to first eating them again!
What are your sure-fire tips for blasting off body fat? If you've got something that's worked for you, I'm sure my readers as well as myself would love to hear it! Do you have any comments or questions for me on tools for burning weight?
Life is Now. Press Play.
Kat
Don't forget to leave a comment by clicking on 'leave a comment' just below. If you're reading from RSS or email you'll have to enter the blog to do this. You can do that by clicking on the title of this piece. 'Leave a comment' is at the article end, right under the 'share this' and 'other articles you may enjoy' option.
If you haven't yet subscribed to this feed, what are you waiting for? Do it now. You can choose either email or RSS by clicking here. If you enjoyed this article please forward to your friends. Thank-you!
PS
Expansion.
10 Days of Live Soul Transmissions, to Help You Find and Follow the Messages Within
Day 1) Trust
Day 2) Certainty
Day 3) Self-Belief
Day 4) Empire Creation
Day 5) Your Deepest Message
Day 6) Following Soul Guidance in All Areas
Day 7) Faith vs Fear
Day 8) Accessing Flow, and Superflow
Day 9) Expanding Time
Day 10) Expanding Money
Every day will be a LIVE soul led transmission.
This will take place on Facebook video, held at a variety of times in order to account for varying time zones, and scheduled only once we have begun. Our daily soul transmissions will be guided from MY higher self and directed from and for YOURS, to help you find and FOLLOW the messages within. The messages of your spirit, your consciousness, of the who you've always been and yet have managed quite well to cover up a lot of the time.
This is about stripping away –
And getting back to the CORE.
We'll dive day by day into the above mentioned areas –
And you'll receive all content and bonuses to keep for life.
There will be daily spirit prompts which you'll receive after each training.
And plenty of time opportunity connect with me throughout, receive transmissions direct to YOUR questions, and absorb more even than what comes through on the trainings, via the energy we'll create in this collective!
It's very rare for me to know in advance exactly what is coming through day to day.
I certainly don't have the details of each day's content. But I know that these areas have been on my heart to talk about, in particular around belief, around certainty, around living from FAITH.
We know that exactly what is meant to come through for you WILL, and then some. And that if you intend and allow for it to, it will change, most likely before we even begin, due to your energetic commitment, the direction of your LIFE!
Meaning: direct it back to absolute soul alignment.
*** NEVER Seen Before Bonus! ***
As part of this, I've been guided to offer a NEVER before seen bonus … one I feel super vulnerable about sharing!
It's the exact journaling I did to allow the download of THIS offer through. How I allowed the idea to bubble up. You'll see my doubt, uncertainty, annoyance. You'll see what I discarded. How I went through the layers. And how I KNEW, this was the one.
I'll ALSO add in copies (screenshots) of my conversation with my COO Ash, where I was talking through the idea and allowing it to come to life.
I want to show you the exact Idea to Launch process!
This bonus alone is EASILY worth the cost of this program, particularly when you hear the mindset side of it, in terms of STAYING THE COURSE and refusing to back away from my self until the idea showed up!
I refuse not to create!!
AND, when you register for EXPANSION today (and how could you not?!) you'll also receive early access to the Pre-Work. This is ALSO never seen before, and brand new just for you – and it's a guided meditation on remembrance, to help you connect back to deepest self and the most certain truth of your destiny, before we even begin.
Perfect priming, for when we expand RAPIDLY into all that is coming through in this work!
Of course I could now go on and on here, about what I could or should have charged for this, and what it's actually going to be …
Or about all my accomplishments on line and off, with money, with purpose, with passion, with flow …
I think you know all this anyway. Even if you just me! Your soul feels what matters. And that's ALL that matters.
But I will say this:
You've always known it's supposed to be about ALL that is inside of you. That it's meant to COME from a place of purpose, passion, and SUPER super flow. And that if you just.freaking.trusted, and showed up FULLY from that place, you'd be living in a different reality already.
THE ONE INSIDE OF YOU.
If that's true for you right now, then LET'S GO CREATE THAT REALITY.
Right now
Press play for regular, (super fuck yes!!) upfront or payment plan
OR
Press play like a VIP, and receive the full course, plus 10 days direct photos or screenshots of my ACTUAL personal journaling, so you can see how I create and expand my life, PLUS a VIP only follow-on live Hotseat, where you'll receive a personal transmission just for you, if you'd like one! Payment plan also available.
>>> https://thekatrinaruthshow.com/expansion
We start Monday 17 December, US time!