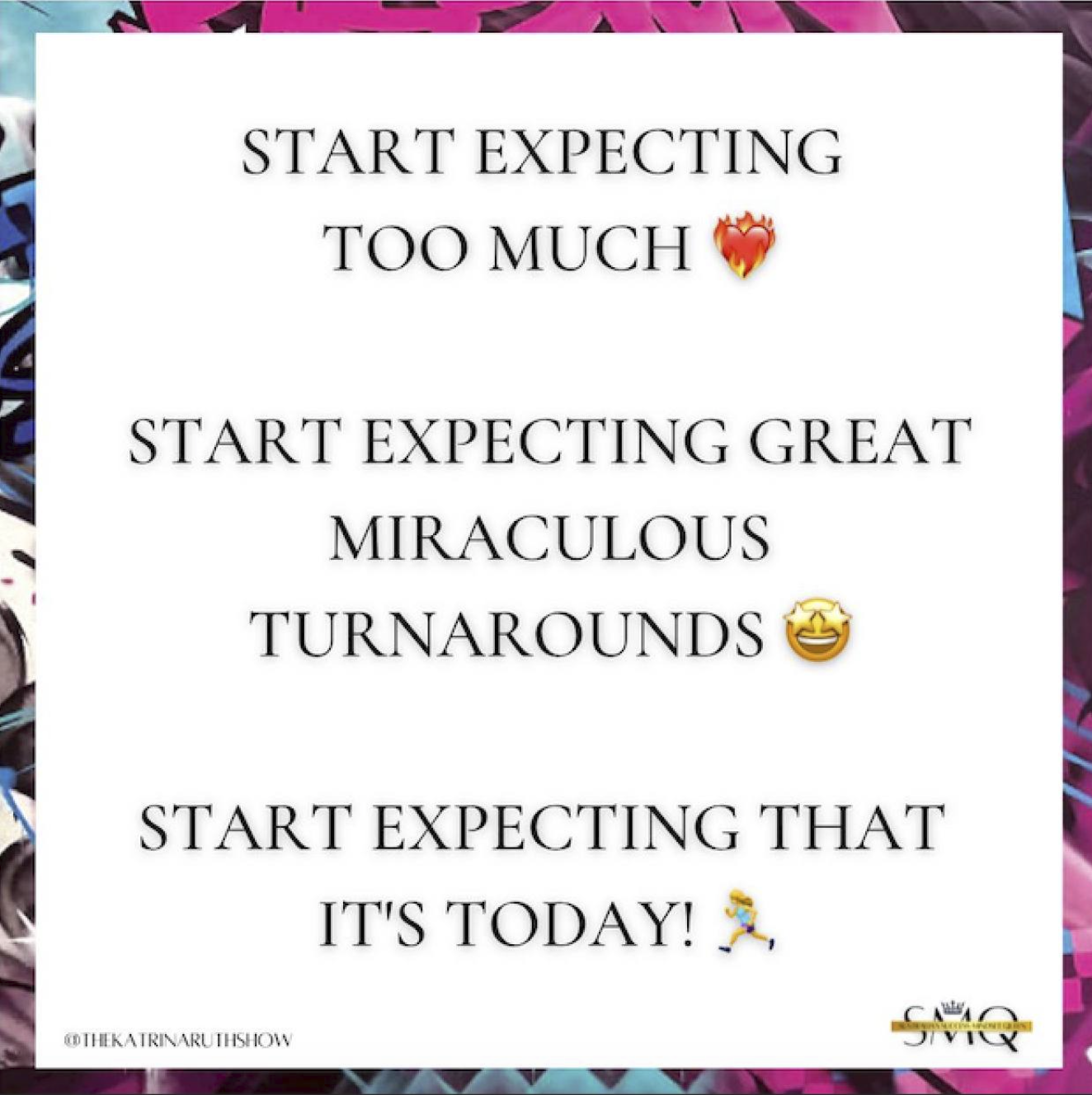 Purpose
ADOPT THE ATTITUDE OF "IT'S WORKING FOR ME NOW!"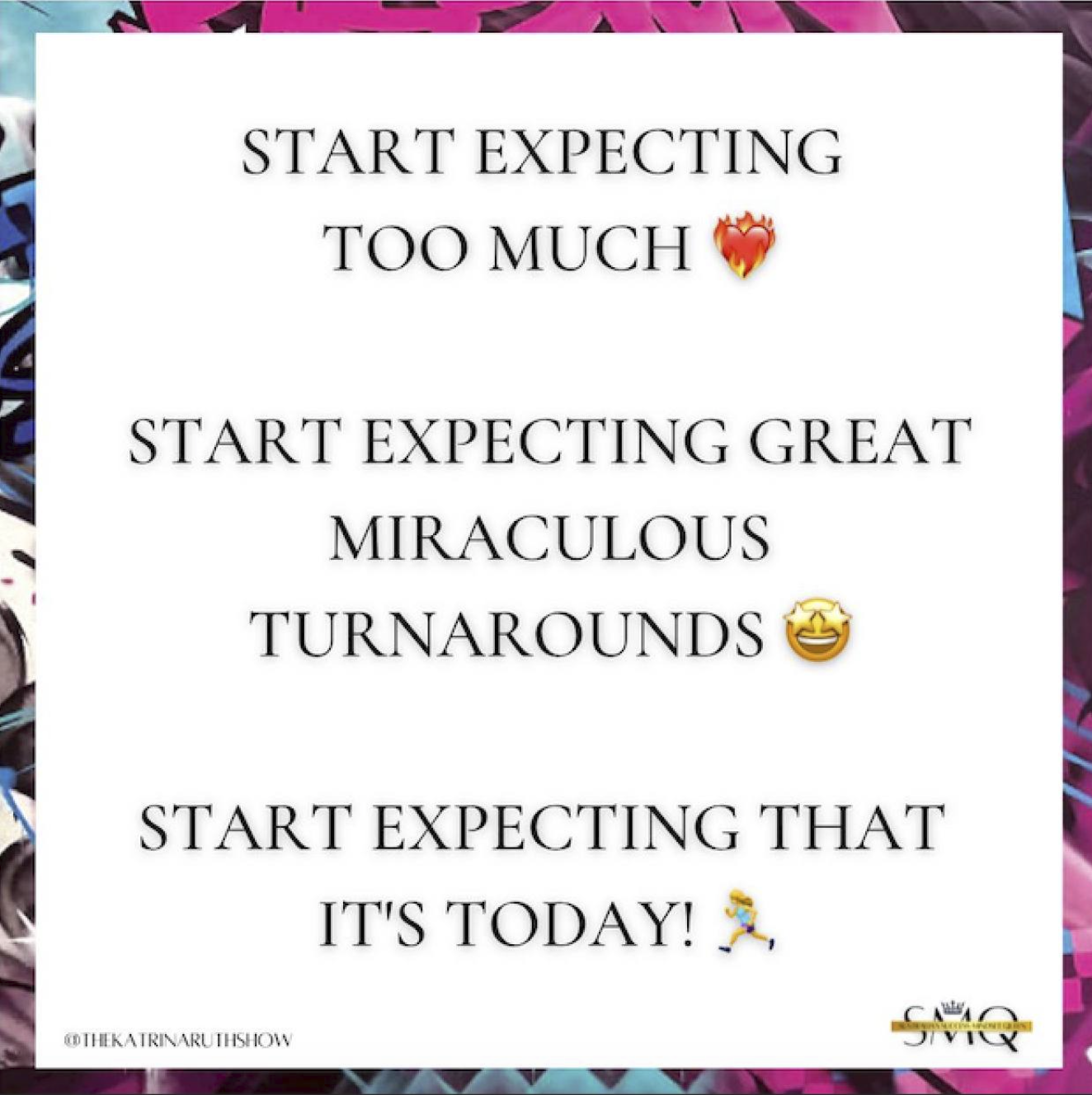 You have not because you ask not, you ask not because you believe not, you believe not because you didn't realise that babe that stuff is a PRACTICE, a DISCIPLINE, a CHOICE.
Are you ready to make TODAY the day you throw off fear, uncertainty, 'what if it doesn't work like I hoped', 'what if once again it falls flat', 'what if I STILL feel like I'm pushing this thing slowly up a hill I don't know if I even wanna be on', and that instead you ADOPT AN IMMEDIATE ATTITUDE OF 'IT'S WORKING FOR ME NOW?!'
I'm not talking about being delusional, head in the sand and imagining that everything is already just perfect when it's not, except …
TO BE HONEST I AM. It's just that it's not delusional to do so when you understand supernatural law. It's not head in the sand. And the imagining bit? Is the CREATING bit.
Because here is what you need to understand right now.
You, who KNOWS she is meant to be making at least 4x, 8x, 20x, 50x what she's making right now! Don't get shy on me you KNOW you came for that big money. Big big BIG impact. HUGE stages and platforms. And this is not ego, it's also not separation from God or truth, IT IS WHAT WILL HAPPEN WHEN YOU WALK THE PATH OF DESTINY THAT WAS WRITTEN FOR YOU!
Some of us just came here to walk in a calling of a LOT and that is FACTS. No need to stick your head in the sand about THAT in some kind of misguided quest to not expect too much.
START EXPECTING TOO MUCH.
START EXPECTING GREAT MIRACULOUS TURNAROUNDS.
START EXPECTING THAT IT'S TODAY!
START SHOWING UP AS THOUGH YOU ACTUALLY SAID YES TO WHO YOU CAME HERE TO BE!
And that means –
QUIT APPROACHING YOUR DAYS THROUGH A LENS OF THE 'WHAT YOU SEE IN YOUR PHYSICAL REALITY STUFF' being ACTUAL reality.
> It's not what you SEE, it's what you SAY, BELIEVE, CLAIM, DECREE, and then WALK FORWARD INTO THE EXISTENCE OF. <
Which means it is not 'head in the sand' to start running your business, your day, your finances, and your life, from a place of:
Baby I know what is ON IT'S WAY TO ME EVEN RIGHT NOW and so I'm gonna sing and shout and let it ALL out from a place of victory, success, and KNOWING.
If you think that this would mean then being reckless with your money or time or that this is as simple as 'acting as if' you've missed the bit where we are showing up from TRUE reality. Meaning: what supernaturally IS. Meaning: there is no 'act' as if. There is only: THIS IS.
And so if it IS … and you have realised | decided | claimed | decreed | handed over that the thing is DONE, but with BELLS AND EXTRA BLESSINGS DONE …
then wouldn't you BE in an attitude that REFLECTS that?
Wouldn't it EFFECT your content, your marketing, your selling, your general joy and GIDDINESS at how good life is?
Would not THAT in turn perhaps … and this is just an idea … EFFECT THE SPEED WITH WHICH THE SUPERNATURAL NOW APPEARS IN YOUR LIFE?
Wouldn't it also give you the courage, the BACKBONE to HOLD FAST TO WHAT YOU KNOW IS TRUE MEANING WHAT FAITH KNOWS NOT MEANING WHAT YOUR PHYSICAL REALITY APPEARS TO REFLECT RIGHT NOW?
Wouldn't it also be fair to assume that if you're reading this you are SMART enough to know that every move you make every breath you take and every way in which you turn today is either furthering a PHYSICAL reality you're trying to move on from or it is freeing a SUPERNATURAL reality you SAY you have claimed?
And wouldn't it just be REASONABLE to expect that you being the divine being who YOU are …
ARE GOING TO PICK THE RIGHT BALL UPB TODAY AND RUN WITH IT?
Okay then.
GLAD WE GOT THAT SORTED.