News
Body Incredible Foundation Principles – Part One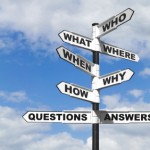 I've been thinking that it's about time I put together a finite list of principles for optimal health. A 'start here' kinda thing that summarises my beliefs around health and the basic teachings of this blog.
Whether or not you're new to Body Incredible you'll probably have noticed that my posts are all interconnected in terms of style, basic values and beliefs, but there's not necessarily a definite flow from one post to the next. I plan my writing a month out, and definitely include the occasional series such as this one on vegetarianism, but quite often chop and change from nutrition, to mindset and beliefs, to exercise, to funny stuff I've found on the internet, to updates on what's working for myself and my clients … you get the idea. The long and short of of all that is that if you have the time to peruse the archives you'll definitely get the gist of what Body Incredible is all about, and hopefully get to know me a little as well. But to make it just a little bit easier for you to get started, here are the foundation principles of this blog.
Otherwise known as what I believe to be good and true 🙂
Body Incredible Foundation Principles
1. Eat Protein. Do It Frequently. Mainly From Animal Sources.
I'm a huge believer in protein at every meal, and I believe it should come from an animal source 9 times out of 10. Pretty much every rule I have about nutrition comes back to eating food that is as close as possible to what nature intended, and in my opinion a caveman-type diet sums this up. I believe that the saturated fats which occur naturally in animal protein are crucial to your health and metabolism, and that regular protein intake is the foundation of a healthy body. It's particularly important to eat protein in the morning, as it sparks detoxification. Another benefit of animal protein (always organic, grass-fed), is that it contains CLA (conjugated linoleic acid), which is an important Omega-3 essential fatty acid. More on Omega 3 further down this list.
2. Cholesterol Is Good For You

The truth is that if you don't eat cholesterol your body will go ahead and produce it anyway, using carbohydrate as a tool to do this. Cholesterol plays an important role in cell health, and actually protects your heart, as well as giving stiffness to the walls of your cells. This stops them from going 'floppy', which is one reason for lumpy or cellulite-infested skin. I recently read that dietary cholesterol intake has almost zero impact on blood serum cholesterol readings – increased 'bad' cholesterol is almost entirely a product of continually elevated insulin levels.
3. Saturated Fat Is Healthy And Necessary For Fat Loss

Do as Mother Nature would have you do, and that means eat fat. Plenty of it. When you eat pure natural fat (always from an organic source or else it will contain toxins), you give your body true satisfaction. Quality fats do NOT get stored in your fat cells but are used by your liver and muscle cells to provide lasting energy, and actually assist your body to burn stored fat. Click here to learn about eating fat to lose fat.
4. Avoid Sugar At All Costs

The diet and medical industry has conveniently overlooked a very important thing these past 50 years or so, and that is this – sugar is what is making us fatter, not fat. In fact, there's a very clear correlation between decreasing fat and protein intake over the past 50 years, and increasing incidences of obesity, diabetes and heart disease. Funnily enough, over the same time the amount of products being manufactured and even promoted as healthy that are 'low-fat' (read: high sugar and chemicals), has gone through the roof. If I see a label that shouts 'low-fat' I get moving in the opposite direction. Fast. Sugar causes the release of the hormone insulin, a prime role of which is to tell your body to create and store fat. Learn more about insulin here.
5. Move Frequently, And Do It As Nature Intended

I love the way Charles Poliquin summarises his take on exercise. "We were designed to throw a rock at the rabbit, not run after it". Me, I believe we are built to be strong, lean and fit creatures. Anything other than this may certainly be partly gene-related, but for the most part we all know it's lifestyle. My take on ideal movement? Lift heavy stuff. Do it often. Use everyday movements like squatting, lunging, pressing, pulling, bending, twisting. Sprint or walk rather than run or jog. Aim for at least 30 minutes movement each day, even if it's incidental.
6. Less Is More.
Do you ever find you're continually adding more to your to-do list? That you can barely enjoy the satisfaction of completing a task before 3 more come to celebrate at its funeral? It's incredibly easy to become caught up in the never-ending question to achieve. To learn new things, explore new things, be ahead of the pack, be noticed. All admirable, but when it starts to take over your life, when your so busy doing all the things you 'should' be doing that you never stop to realize that your life is, in fact, happening and you're only beating up on yourself for not having finished that list, then it's time to stop. To re-evaluate what it is that truly matters to you. What's really important? And how can you cut through the confusion of emails and admin and silly little tasks and just focus on the stuff that actually makes a difference. The stuff that (you want) to define you. Do you want to be known or remember yourself as the person who got stuff done and was always impressively busy or had all the latest toys? Or do you want to know that you truly discovered what it is that matters to you and that you were able to live your life in such a way that you enjoyed that thing and shared it with others?
7. Everybody Needs Supplements
In a perfect world we wouldn't need supplements, but this ain't no perfect world. Of course by no means is it okay to be lazy with your diet and think you can make it up with a magic pill. Nor should you place any hope in wonder pills such as fat strippers. Getting lean, looking and feeling your best, at the end of the day it comes down to getting the right nutrients in your body. A large part of that should be the right mix of quality organic foods. But everybody does need to back this up with some sort of supplementation. This is in part due to food quality – even the strictest organic diet does not allow for the same soil or food nutrition of 50 or 100 years ago. This is just an unfortunate fact of the world we live in. The other thing to consider is the effects of varied types of stress on your health – environmental stress, temperature stress, training stress, work or relationship stress. You get the picture. Stress depletes nutrition, which means you need to top it back up daily. Certain nutrients such as zinc, for example, have been found to be deficient in over 98% of people tested, including some extremely healthy eaters. Omega-3 is another supplement that everybody needs to take. Considering we need around 35-40 grams of the stuff daily, and that even the richest steak or salmon steak has less than 5 grams, I'd say it's a pretty safe bet that you're not getting the full hit. To find out more about your unique supplement needs and how the right supplements can balance your hormones, increase your metabolism, and improve your overall wellbeing, consider a BioSignature consultation. Personally I use and recommend only Poliquin Performance supplements because I find them to be of the most superior quality in terms of both ingredient selection and quality/purity control.
8. Eat Fat To Lose Fat
I touched on this earlier, but it's so darn important (and fundamental to the way I run this blog) that I just had to bring it up again. The good news is that it seems the low-fat craze has finally had its heyday. I'm guessing you already know about the importance of good fats in your diet, yes? But do you really know which fats are good, or okay, or definitely a no-no? The truth is that if you want to be in great shape, feel, look and function your best, you absolutely need to eat fat every day. In fact, at every meal. You've no chance of ever reaching your weight loss or indeed any physical goals if you don't include enough fat in your diet, and – what's worse – you run the risk of serious cell degeneration (leading to numerable possible diseases), hormonal imbalance, and brain dysfunction. Smart fats include omega 3, coconut oil, ghee, raw organic full-fat dairy, avocado, raw organic nuts and seeds, and even the saturated fat found in organic animal proteins. That's right! Saturated fat is a good thing, so long as it's from a clean (organic) source. Without saturated fat in your diet, your body will struggle to maintain a healthy metabolism, will be unable to maintain normal hormone activity, will be limited in energy and performance ability, and your mental focus and clarity will suffer.
9. You Get What You Expect
Like it or not, your life is a product of the choices you've made. You're earning the money you expect to earn, you're in the relationship you expect to have, and your body is in the shape you expect it to be. If you think that's a load of hoo-ha, then think about this.
"When you sow a thought, you reap an action. When you sow an action, you reap a habit. Sow a habit, and you reap a character. Sow a character, and you'll reap your destiny"  – Stephen Covey
It's very logical, isn't it? So be honest with yourself – where are your thoughts taking you? What do you believe about your future success? Do you have faith in your ability to create the body you want, to find the work you want, to live the life you want? It's all up to you – those who think it can't be done are continually being passed by those who are doing it. Don't be one of them.
10. Avoid Sleep Debt
Sleep is severely underestimated as one of the most important aspects of overall good health. This is one of my favourite topics simply because insomnia is something I battled off and on for years. Prior to that I truly didn't realise just how much a lack of sleep affects us, and since then I've researched the topic heavily. Some experts believe that obesity, heart disease and diabetes can be almost entirely attributed to poor quality sleep and disrupted sleep patterns, and I agree. We are made to sleep when it's dark and be naturally alert and active when it's light. The more you can strive to do this – even if just by adding 15 minutes sleep – the better. Read more on sleep here.
That's it for today. Next week I'll hit you with the other 10 foundation principles, but in the meantime drop me a comment and let me know what you think – am I on track so far?
Don't forget –
Life is Now. Press Play.
Kat x
PS
Did you see?!
Fuck Being a Good Girl: Introducing LEADER!
LEADER.
IS.
HERE.
Whoop!! 💃💃💃
ARE YOU READY!?
Ready to drop the bullshit –
Quit trying to climb the damn mountain, hand over fist, one painful and endless move at a time –
And claim your rightful place, now?
It's time to stop questioning.
It's time to stop 'one daying'.
And it's DEFINITELY time to stop asking HOW.
Thereisnohowfuckthehowfuckitgoodfuckitrightintheass.
(Doesn't sound like something I would say 
)
The way you're going to get there is the same way you were ALWAYS going to get there is the only way that ANYBODY ever gets there is by claiming.your place.now.
Planting your damn flag on top of the mountain and saying what is UP, bitches, what's been happening, here I now am and so the show can BEGIN!
Introducing LEADER! 

🙌

🙌
Fuck Being a Good Girl, Fuck Following the Rules, Fuck Working Your Way There Hand Over Fist. You Were Born to Run the Damn Show and Baby? It's Time.
10 Days.
10 Modules.
10 gajillionty uplevels, in fact, nah, scratch that – ONE freakin' uplevel, in which we take you straight to where you were ALWAYS MEANT TO BE.
It's time to quit fucking around here, and claim your rightful place.
Here's the 10 Modules I will be BURNING INTO YOUR PRETTY LITTLE LEADER SOUL during our time together!
(A Module a day keeps the peasant energy away)
✨

Module 1: Leader Energy
Owning it, being it, living it, no excuses, just dropping in to NOW being the unquestionable next level leader who EVERYBODY looks to and who runs the damn thing. I don't have to tell ya –
We could pretty much just do this module and you'd be done.
✨

 Module 2: Multi-Millionaire Leader BELIEFS
Wealthy people have certain beliefs which broke ass peeps do not. It is what it is and that's all it is. Guess what? PURPOSE driven wealthy peeps are another level altogether.
Change your beliefs >
Change your life.
It's THAT freaking simple.
✨

 Module 3: Leader Sales Hustle and Monetization
Leaders sell how leaders sell and they monetize with NO shame, ALL soul, and all RESULTS.
This is a mindset AND it's about gettin' real with what works.
So that's what we're gonna do!
✨

 Module 4: Leader Content Creation
Look, nobody needs or gives a fuck about any more lame ass low-vibe please look at me teaching and preaching.
The Internet IS full. Boring does NOT sell. Too many folks are out there just trying to re-churn what everybody else is doing.
BUT THERE IS ALWAYS SPACE FOR THE NEXT MAGNETIC AF LEADER TO TAKE CHARGE.
I'll show you how to pull that out of you. And explode it to the world.
✨

 Module 5: Leader Social Media OWNING
Let's get you big.
Engaged.
Listened to.
EVERY WORD HUNG OFF.
And consistently fucking paid.
Social media is a VERY easy tool to make work for you and nope I'm not talking about analytics or algorithms. I'm talking about being everywhere, all the time, in a way they can't ignore, and also with minimum effort for maximum result.
✨

 Module 6: Leader Squad
Leaders don't do shit that leaders don't do or leaders ain't leaders. We are gonna sort out your support system and streamline your LIFE. With or without 'team'. I started with this with NO staff or team, NO money, and yet I still knew how to keep my energy and time to what mattered and let other people pick up my slack.
Leaders are supported and lifted up, PERIOD. Let's get this happening for you.
✨

 Module 7: Leader Daily Disciplines, Practices, Routines, Must Dos and Absolutely-Fucking-Will-Not-Dos!
THIS IS MY FAVOURITE.
Also probably the real thing (energy aside!) that gets you paid big.
✨

 Module 8: Leader ABUNDANCE Creation
ALL the calling-in-of-money shiz-niz you need to know about and EVERY damn thing I have done over the years to dial it up from broke to abundant and rich-from-soul AF.
✨

Module 9: Leader Lit-Up-Ed-Ness and Joie de Vivre
People ain't gonna be interested if you're not interesting girlfriend.
We are going to recapture your fucking FIRE, and I'll show you exactly how.
✨

 Module 10: Leader MAGNETISM
Being the most 'they can't look away' person out there, where no matter what you do or how random it is PEOPLE HAVE TO HAVE IT 'CAUSE IT'S YOU.
Yep, that is an INTENSIVE learning schedule but we did already agree it's time to quit fucking around. Besides which, this is not about learning. This is about remembering, remembering, remembering, and motherfucking BEING –
All that you were always meant to damn well be.
BELLS AND 6-INCH STILETTOS OR WHATEVER THE FUCK IT IS YOU WANT TO PUT ON, ONNNNNN.
Literally every possible thing you possibly need to know to NOW run the damn thing is what we're covering here.
Modules will be delivered directly into the group each day and include LIVE as well as listen / watch / learn at home content. A lot of content! But only exactly what you need!
And baby?
It is going to kick your butt GOOD.
Listen –
I know you have this burning inside of you which is NOT going to go away.
You know and have always known that you are different, not just from the other PEOPLE, but from the other entrepreneurs.
The thing is gorgeous –
At some point you're going to need to say yes to that.
Let me show you how.
Join LEADER today!
And watch your life blow straight the fuck up to where it's always meant to have been.
Oh and there's THIS!!
——>> Top 20 Action Takers ONLY Bonus! 

🔥

🔥

🔥
Be in the first 20 to say yes to LEADER, and I am gifting you a $997 home-study course of mine!! I know!
Superwoman Unchained: The Revolution!
A 5-Week online program for creators, artists, leaders and revolutionaries who were born to change the world.
* Believe you're capable of more than you ever imagined.
* No more asking "will I or won't I" because as soon as you have an idea that you know you need to act on, it'll be game fucking on!
This incredible course is STILL spoken about amongst those who initially took it live with me, and it is the PERFECT rev you up accompaniment to LEADER.
Not to mention it's a $997 gift!!
But this is for the Top 20 ONLY, so get in now!
It's time baby!
LEADER 

🙌

🙌

🙌
A brand new live course with self-made multi-millionaire Katrina Ruth!
Fuck Being a Good Girl, Fuck Following the Rules, Fuck Working Your Way There Hand Over Fist. You Were Born to Run the Damn Show and Baby? It's Time.
10 Days.
10 Modules.
10 gajillionty uplevels, in fact, nah, scratch that – ONE freakin' uplevel, in which we take you straight to where you were ALWAYS MEANT TO BE.