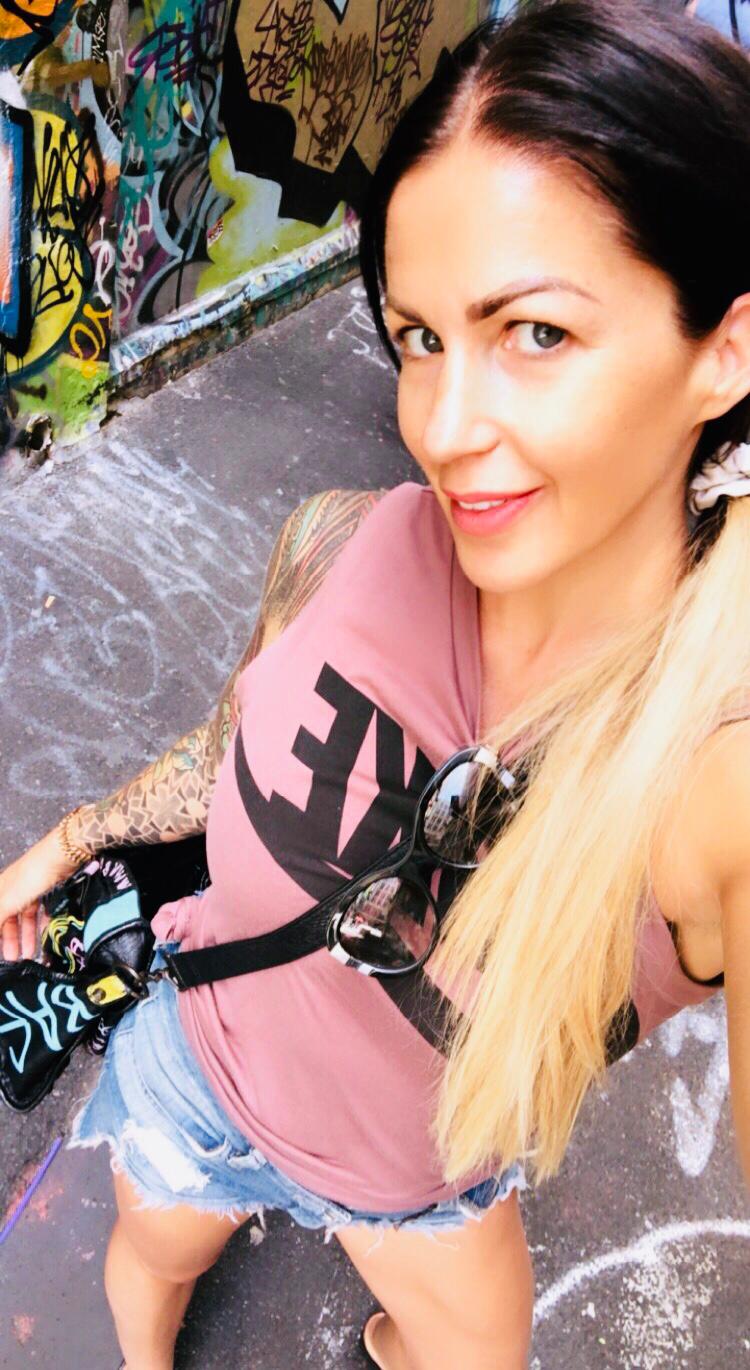 Purpose
BUILDING BELIEF, AND DESERVING WHAT YOU DREAM OF
If there's one thing you should become OBSESSED about in life, fixated on like your life depends on it ('cause it does…), it is building the power of your belief.
Whatever you believe is true, period, the end!
You expect it? Like – REALLY just 'expect' it? It's yours baby, boom, and boom, and DONE.
That's just how it works.
The sub-conscious mind doesn't understand, nor care for, any sort of weighing up or pros or cons or right or wrong or what's FAIR, it just produces a direct physical manifestation of what you BELIEVE.
Change your life.
But wait! 'Why do I why do I WHY do I not have all that I WANT then Kat? I've been believing! Affirming! Claiming it as done and I DO know that all things are possible, that what I see and feel inside of me is real, available, available for me, available NOW!
So where on earth ARE they then, I'm starting to wonder if this belief stuff is really real for ME!'
Aha.
WELL.
Yessssss.
I DO have some things to say about that.
Because here's the truth:
'You'll see it when you believe it' is an unfinished statement, or at least, not fully clear.
Let's talk about what belief means, yeah? Belief is, well – it's belief! It's NOT just a word to use, or try to drum into your sub-conscious. SAYING it does not actually make it real.
(drumroll)
BELIEF inherently contains absolute certainty of deservedness.
Let's let that just wash over for a lil minute –
BELIEF
INHERENTLY (always!!)
contains ABSOLUTE CERTAINTY (like … no question!)
of DESERVEDNESS.
Sure sure. We know this. You're right! We talk about it all the time.
Question is –
Are you BEING worthy?
'What! What the fuck, Kat, how can you ask if I'm BEING worthy whilst also telling me I was BORN worthy? Get your messaging straight! Which one is it?!'
All of them.
Both of them.
Duh.
(you knew this)
Because?
It's a values thing, isn't it?
What do you BELIEVE you are meant to be doing, what do you KNOW it's gotta be about, for you, what would ABSOLUTELY CERTAINLY SHOWING UP FOR YOUR LIFE, PRESSING PLAY, AND BEING THE DAMN PERSON ACTUALLY LOOK LIKE?
If you believe you should make millions of dollars by sitting on your ass doing sweet FA, then you will.
If you believe life should deliver all the things to you on a silver platter while you kick back and eat grapes, it will.
If you believe you should be hot as fuck while eating shit and going half-assed on your workouts, you will.
If you believe your every need should be taken care of,
Whilst you gradually allow your body, your mind, your spirit, your soul, even your freaking pussy to decline (ugh, please don't do that), age, and dry up,
IT WILL.
Sounds … fabulous.
(facepalm)
I'm talking about ACTUAL ABSOLUTE RESOLUTE BELIEF, yeah?
And here's what's up with THAT:
I DON'T BELIEVE FOR A MINUTE YOU DO BELIEVE ANY OF THIS STUFF.

When you don't think about it, or really dig in, then yeah, perhaps it feels amazing! And so inspired! And so 'hell yeah'! To go on and on about all that you're calling in without doing the damn work, because hey hey –
We KNOW that whatever we believe is true, there's nothing we have to DO, we can just BE and receive, doing is for the plebs!
Cool cool –
But if you WERE just 'being' …
(pray tell)
– WHAT IN THE ACTUAL FUCK WOULD THAT LOOK LIKE, because I think, I think, I THINK (aka I KNOW) –
NOT.
THIS.
Allow me to repeat myself, and please, by all means, feel free to tattoo it onto your forehead in mirror writing (just add the hashtag#iamthekatrinaruthshow, pls and thx) –
BELIEF
INHERENTLY
CONTAINS
ASBOLUTE
CERTAINTY
of
(say it with me!)
D E S E R V E D N E S S
Deservedness for YOU, as judged BY you. Not some kind of 'meeting of the standards of the world' thang, okay?
What do YOU believe (know in your heart!) you are meant to be doing, and WOULD be doing in a particular area where you wish for greater results and know they're available, and are you doing it?
Put simply:
Are you being the damn person?
If yeah, then YEAH – just keep on doing that and keep on affirming and claiming and it really IS done. This or something better!
If nah, then yeah –
NAH.
Life ain't gonna show up for you because DERRRRRR –
You're not showing up for it!
In the end, you're not going to look back and celebrate all the shit you GOT, are you?
You're going to celebrate who, and what, you were.
What you chose into, even though it was so scary, and resistance had you by the throat.
What you took a deep deep breath and walked away from, even though it was so hard.
What you said yes to letting out of you.
How you stood up to your demons.
How you overcame.
How you strived.
How you broke THROUGH.
How you faced into the fray, bleeding and sweating and crying and feeling as though you were nearly dying and how you did NOT back down and you just.kept.going.
To HAVE, to get the things?
No.
NEVER THAT, not really.
To BE.
To BE.
To BE.
The woman, the man, the YOU, the warrior within who you KNEW you had to be, no matter what, if you were ever to be able to truly hold your head high, look yourself in the eye, go to bed at night and know you were pressing play on your LIFE.
And the things?
Meh –
The things become less and less interesting the more you just be who you're damn well meant to, because you learn ever more that success is a FEELING, and this in turn results in said things showing up easier and easier.
Certainly still nice to have, awesome even!
Certainly still appreciated, greatly!
But really –
Of COURSE I
Made the millions
Had the hot AF body
Got the dream guy
Lived the dream life
Etc
Because I BECAME the dream me, the one I knew I had to be, the one I knew I was BORN to be.
Yes you were born worthy.
Yes you were born enough.
Yes you are INHERENTLY deserving.
But in the end, it's VERY black and white –
You'll allow in what you believe you are meant to have.
Maybe you do need to change your beliefs around what 'doing the work' looks like, perhaps you HAVE set unreasonable ideas and demands in your head of hoops you were never supposed to jump through, conditioned by the ideas of the world around.
Or maybe,
Just maybe,
Just MAYBE,
You just need to shut the fuck up and do the damn work.

Which work???
ALL the work baby.
The work of being fully you.
What else were ya planning?