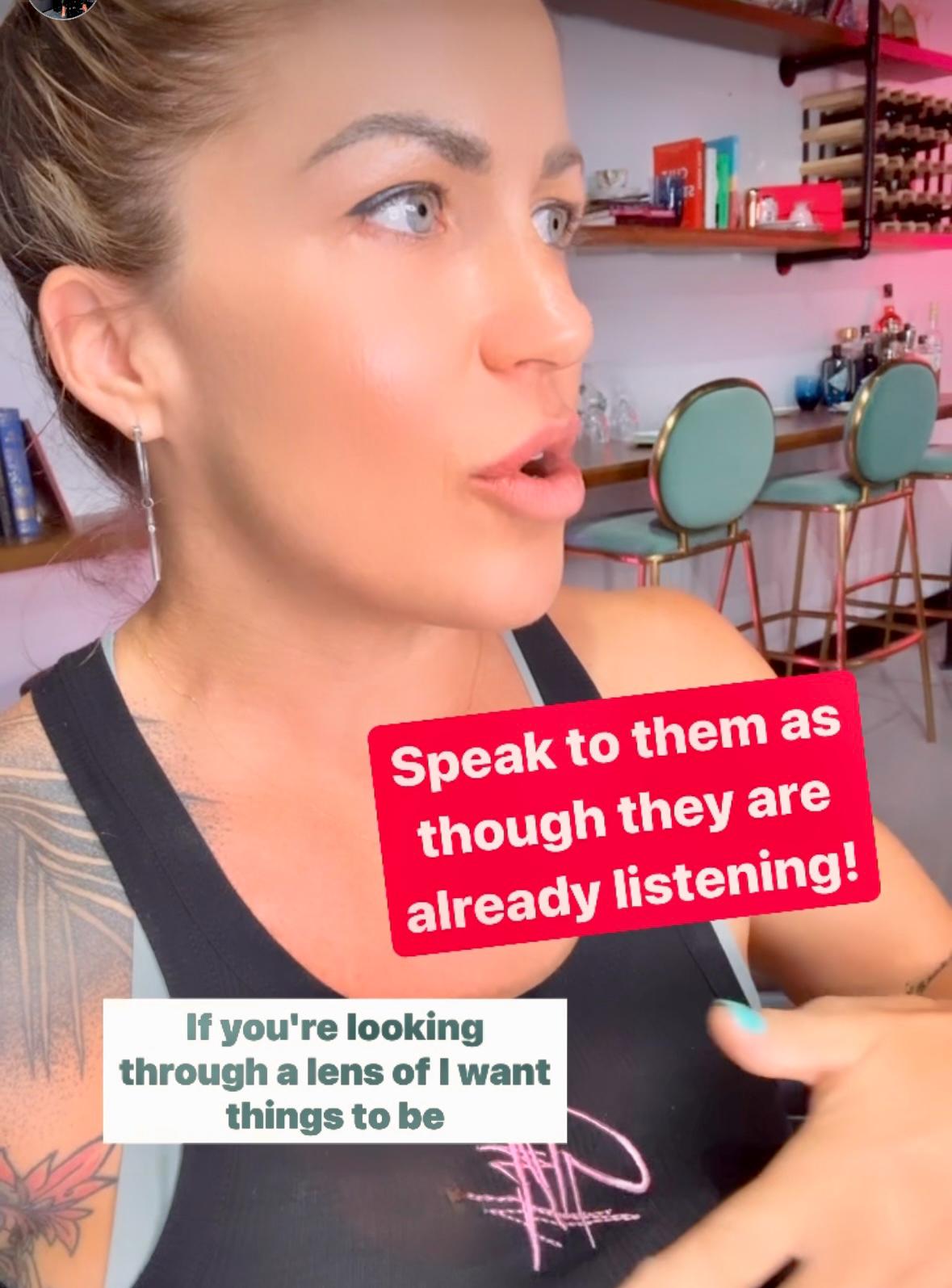 Purpose
CREATE FOR THOSE WHO ARE COMING. NOT THOSE WATCHING NOW.
You will not grow the audience you want by creating based on what you think people already watching now need and want or EXPECT from you.
I don't mean your content shouldn't be relevant + valuable for your current peeps (duh); I'm talking more about YOUR mindset and what you see.
You're either seeing the current 'reality' and responding to it, or you're responding to a CERTAINTY of what will BE.
If your current reality is exactly as you want it to be – consistent + ideal growth, a fun flowing vibe, you are super into what you are posting, you love the way people are responding, there's truly nothing you'd change … awesome. CARRY ON. Because in this case your current reality matches what 'will be', aka: more of the same!
But if right now you are:
* wondering how to get your engagement up
* frustrated that everybody else is growing and not you
* not sure whether you even know what your message is currently
* feel like you're not clear in what you are saying and that that's the problem
* waiting for the time when it all just kicks in
– and you are posting THROUGH THAT LENS, guess what?
Peeps are gonna feel it.
The solution, as with most things in life, is simple:
start to show up from a place of what you know it's GONNA be.
How do you know? BECAUSE YOU SEE IT INSIDE OF YOU AND SAY YES.
Which means:
Write, post, create, and also be CONSISTENT as though the people you're waiting to show up?
Just did.
And watch them appear.
Now don't forget – !
Life is Now. Press Play.
Kat
PS.
Things! Things you do not wanna miss.
1) NEW live masterclass next week: Money, But God's Way.
This is an absolute do not miss if you know you are working AGAINST what is true and need to finally surrender and allow things to be what they are MEANT to be in your finances.
You can get it here: https://thekatrinaruthshow.com/moneybutgodsway
Or join my membership The Secret Garden and it, like all my masterclasess and indeed entire core courses (anything up to $399) is included free!
2) RE-IMAGINED: Business the God Way is on PRE-launch as I create it week by week live. This is THE manual. Like … THE the manual of all things inner game + practical the faith-led entrepreneur needs to address, drop in on, and also action to bring her new or RENEWED vision to life.
I'm sending it out week by week as I create it to all who join at the pre-launch price!
Get it here or also included in The Secret Garden: https://thekatrinaruthshow.com/businessthegodway
3) What's the Secret Garden? Why I'm glad you asked 😉
Would you like to join my membership? Come see? Have a mosey around and decide if it's time for YOU?
It's The Secret Garden, gorgeous, and the place God GAVE me for the faith-led entrepreneur who is simply ready for a different Kingdom,
and a different way.
* live teaching with me weekly
* very active FB group for support + community
* wkly prayer + Bible study
* includes all my God-led smaller courses, challenges, masterclasses and so on free; no need to pay separately
"ONLY 2 DAYS IN AND IT'S ALREADY WORTH THE INVESTMENT!
Kat's live yesterday on promises and scripture was so powerful, I'd never thought of approaching Bible study and prayer in that way.
Two days in and already The Secret Garden has been completely worth the investment!"
– Natalie
Your place at https://thekatrinaruthshow.com/thesecretgarden