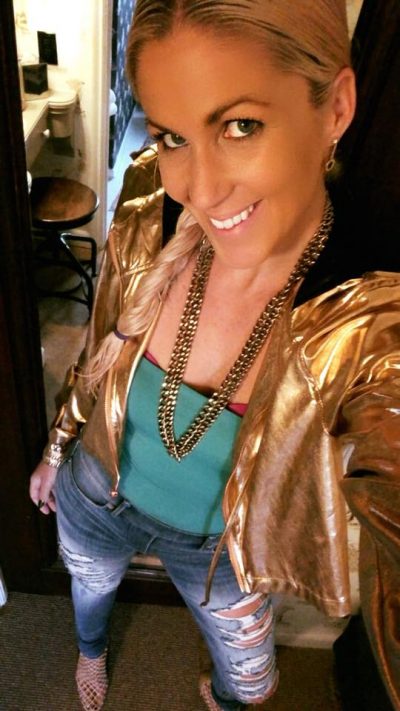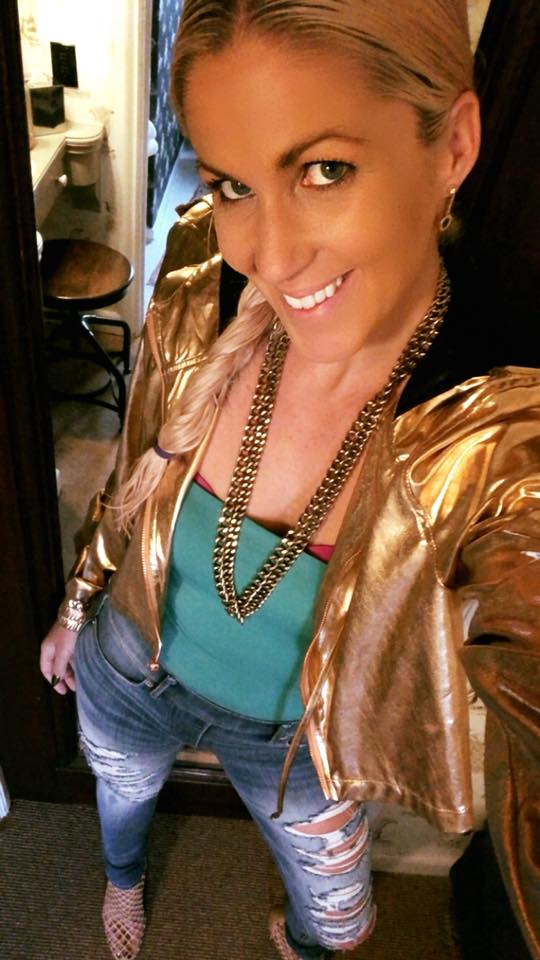 Success Mindset
EVERYTHING IS WORKING TOGETHER PERFECTLY, TRUST, AND LEAP, ON REPEAT, INTO WHAT YOU SEE INSIDE OF YOU
I want you to know that the things you see inside of you, the visions, the downloads, the channeled mystical shit which makes you wonder –
Am I crazy?
Am I making shit up?
Am I a DELUDED FANTASIST?
COULD it be possible – ?
COULD it be real – ?
WOULD I ever dare – ?!
– ALL of it is real, and true, and perfect, and just EXACTLY as you see it meant to be, and by the way you KNOW this.
I want you to know that things you feel inside of you are real.
That your craziest wonderments are actually a very simple, very clear, very TRUE, set of directions.
The way to having everything, doing everything, stepping fully into, and BECOMING the version of you who dances through your dreams and occasionally slaps you on the face to try and get your attention is SIMPLE:
Look into soul
Do what is written there
Do?
Be.
Trust.
BREATHE into every cell of you.
BELIEVE.
And most of all – 
Choose.
I want you to know that when you find yourself questioning –
And THEY are telling you to be realistic, screwing up their noses in misguided helpful intent, and asking –
"Don't you just think – "
and
"Shouldn't you really – "
and
"Maybe this first – "
– that the answer to all of them, and more especially still, the answer to the voice of doubt which will ALWAYS in some way be there inside of your own human brain is simple –
Thank you for your suggestion, thank you oh so kindly for your input, thank you for filling out the SURVEY on what I should DO with my life, I APPRECIATE you, no really, I do, it's just that –
What was it again?
Oh, that's right –
Fuck you very much and goodbye.
But!
You have to understand!
You must accept!
You might as well just get to being OKAY with!
The truth about fear and about doubt and about what if and about it's SCARY – !

Which is that fear and questioning and also, to whatever degree you open yourself up to it or entertain it, other people's bullshit about what is right for YOU, will ALWAYS BE THERE.
ESPECIALLY the greatest fear of all, for all of us, which is that maybe we AREN'T good enough, or that deeper still than that, that our lives don't MATTER.
Gettin' to where you're DOING the damn thing, and being that highest version of you, pressing fucking play err' day on REPEAT, that is NOT ABOUT TRANSCENDING TO A PLACE OF NO FEAR OR DOUBT OR 'AM I GOOD ENOUGH'.
It's about seeing the fear, feeling the bile rise when it does, wondering if it CAN really be possible, and THEN YOU DO IT ANYWAY.
You get to a place –
You can choose this place right now –
Where you just realise that all you actually EVER have to do is simply TRUST WHAT'S INSIDE OF YOU.
Trust what's inside of you, and know that no matter WHAT, no matter any outcome, or upset, or turmoil, things working, not working, getting what you thought you wanted or nay, that ALWAYS and ALL the time –
Everything is perfect.
You are safe.
You are loved.
You are enough.
You are ON THE RIGHT PATH.
And you can be COMPLETELY filled and whole, right now, in this moment, whilst also knowing, right now, in this moment, that you will NEVER be done, NEVER stop the quest, NEVER rest, because to create – 
And to live into –
What's inside of you –
And to REPEATEDLY go back into the fray of life –
Is to breathe.
And to live.
So you get to a place of trust, and of choice, and of already knowing you HAVE everything, and then from that place you get to choose to have more and more and more, because why the fuck NOT?! You're at an unlimited eat-all-you-want buffet of LIFE, don't you see?!
Have what you want, don't have it, either way it's there. This is FACT, do what you will with it.
But how do you GET to this place of trust, of deep knowingness, of NEVER questioning yourself?
It's the easiest thing ever, actually.
Perhaps the scariest, also!
But, EASY, in the sense that ALL you have to do, every day, in every area of your life, is simply LISTEN TO WHAT YOUR SOUL GUIDES YOU TO DO.
What does my soul say?
What does my soul direct?
What does my soul desire?
What does my soul require?
What is my soul kicking ma booty on?!
These are the questions to ask yourself, every single day in some way, and then in any situation where you feel stuck or unsure.
So, fuck the rules. Fuck all of them!
And fuck what they tell you. Fuck all of them!
And fuck LOGIC, except for if you would realise that logic LOGICALLY comes from following intuition, so yes, let's GO with that, with TRUE logic!
Basically, fuck anything that seems like it SHOULD be the way or it's 'just how it's done'.

The truth is finite, and the truth is this:
You are always right.
You are always right.
You are always right.
Your soul always KNOWS, and you are ALWAYS right.
You know this.
You have ALWAYS known this.
It's time to fucking listen.
Not just when it FEELS easy, or comfortable, or fun, or it means you get to do cool shit that your soul desires!
But when it's uncomfortable.
When it's scary.
When it's TERRIFYING.
When it's breaking ALL the rules, even your OWN ones.
When you have NO FUCKING CLUE if it could POSSIBLY work, and you worry it might expose or HURT you, besides!
These are the moments
And you get them every day
When you get to choose –
Will I say yes to my soul, and in doing so say yes to life?
Or will fear continue to be my guide.
It's an either or choice baby.
Black and white.
Christian or not Christian, pregnant or not pregnant, following soul or no.
Some things are absolute.
Don't forget –
Life is Now. Press Play.
Kat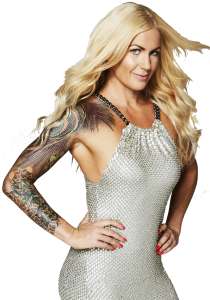 PS Did you see?!
YOU CAN STILL GET IN! OMG! HOW ARE YOU NOT IN YET????!
Replay of our first BIG live training is up and waiting for you … nearly 2 hours of PURE gold on being the version of you who AUTOMATICALLY gets paid at a CRAZY high level, just for being you … and a TON of insanely awesome content about to start dropping for you pretty much daily!
www.thekatrinaruthshow.com/highticketsa…
Doors close midnight Tuesday night EST, but JOIN NOW because the content is FIRE, and YOU CAN USE THIS STUFF NOW!
MASSIVE breakthroughs happened already on our first training.
Bitches are fired up and ready to get paid!
And I'm showing you every bit of how 
Come get your place now in my High-Ticket with SUPER Ease Sales Workshop and I'll Show You How I Consistently and Weekly Do Sales Up to 80k+ Per Sale PURELY Over FB Messenger Chat, in as Little as 1-5 Minutes, and With NO Sales Page or Discovery Call Required … Ever!
(Plus everything that comes BEFORE and in and around that, in order to make it happen, AND exactly what to do and how to do it to bring it to life in YOUR biz!)
https://thekatrinaruthshow.com/hightic…/
"Thank you so much Kat, I respect the shit out of your style – TONS. So appreciate your willingness to show up fully, and show us what's possible!#mindblown – I've been drawing in NON soulmate clients, and it's been IMPOSSIBLE to feel good about any fucking thing. dude. #shifting" – Heather Johnson
"Uggggh all of this speaks to me so much, I've always felt like on sales calls I'm trying to "convince" people to work with me, even with sales "techniques" that were supposed to be authentic, so over it! 
" – Ainslie Greig
"Thank you so much Kat! This was amazing! I so just needed this permission. Thank you!" – Molly Nichols
"So good Kat. So much to think on and journal. I can feel/ and I choose, the shifts are here" – Meg Cowan
"Oh shit! I just downloaded a portion of my VIP offer. Boom! SHIFTED. I raised up 1000 levels watchin this" – Brandon Marshall
And about a gajillion other awesome comments, 'CAUSE I GOT THE FUCK OUT OF MY OWN WAY AND LET THE REAL WORK OUT.
Hence having to re-watch it myself haha 
So … what are you waitinf for?! Hurry, get in now because the doors ARE gonna close, and drop into the POWERFUL work we have already done on receiving with ease, THE WAY IT WAS ALWAYS MEANT TO BE!
https://thekatrinaruthshow.com/hightic…/ – see you inside x
It's time to stop doing fine.
And say yes ONLY to soulmate clients –
Business –
Life.
THE END
PS
BECOMING MAGNETIC IS HERE, OMG!!!!
THIS one is gonna go down as THE most rocket-fuel-up-your-ass WAKE you up shis ever!!
SO good!
www.thekatrinaruthshow.com/becomingmagnetic
An 11 Day Immersion.
With Me, Katrina Ruth.
To Return You to The Deepest Power and Magic Of Your Soul,
From Whence You Shall TRANSFIX The World,
As You Release ALL Strategy …
And SELL
THE PEOPLES
AUTOMATICALLY
ON YOU!
The Way It Was Always Meant To Be!
Just wait till you see what THIS is about!! www.thekatrinaruthshow.com/becomingmagnetic