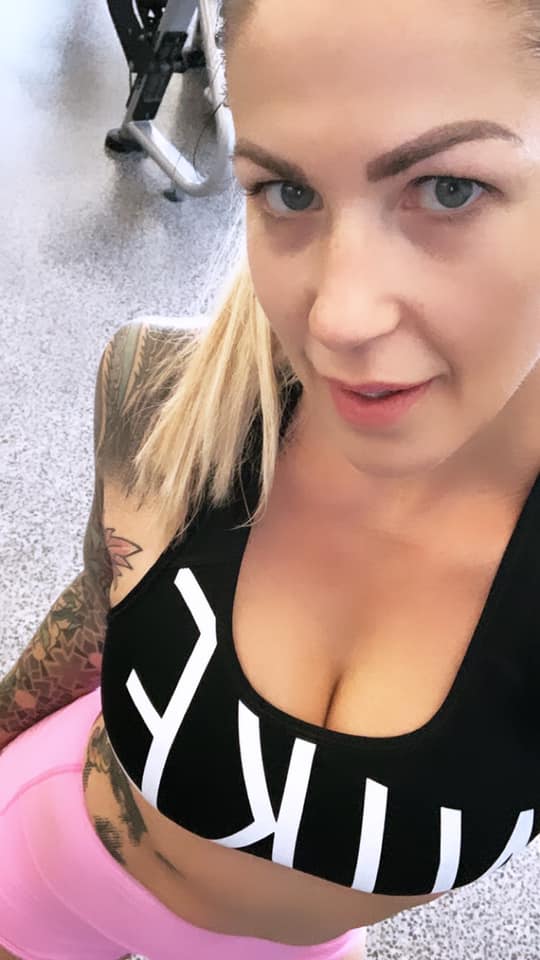 Before I understood about how life works, and I thought that success was a product of what I do, and that alone, and so I hustled like a MOFO, I did what it takes, no matter what it takes, and then kept going, who the hell do you think you're talking to, of course I did, before all of THIS –
Well.
I had no idea just how motherfucking easy it could be.
When I say I had no idea, what I actually mean is that I always knew, there was no doubt I knew, it was absolutely soul freakin' certain that I knew, I WAS BORN DAMN WELL KNOWING.
You too?? Yeah … thought so!
Anyway –
I knew that I knew that I KNEW that I knew that I was born for more, called, had a message to share with the world, that it would go out in the BIGGEST and most holy wow of ways, that it would be beyond what my human mind could possibly ever compute or understand, and that that was the entire POINT of it.
What would come through and from me would transcend the ME of me, because what I was here to do?
Go beyond self.
Blast past time.
Pull DOWN what always was and what always would be and oh oh oh also?
Do it with the ease and grace of the most beautiful and wondrous of icy rivers flowing down from the mountains above. Which is to say –
Do it because I couldn't not.
Do it because it is who I AM.
Do it as a natural outcome of ONLY being who I am.
Nothing to add, nothing to DO beyond what would come as a natural outcome of dropping in to mu ultimate state of sovereign being-ness.
At this point, I'd like to invite the non-believers, and those who have not always KNOWN, to leave.
Mush mush, off you go, I'm not writing to you. No need to try figure it out!
You will not.
But for you, you who has nothing to figure out because you, like me, have always KNOWN, allow me to remind you how to CLEAR THE FEAR LED MUCK FROM YOUR EYES AND BE ABLE TO ONCE MORE SEE WHAT YOU KNOW.
And what you know is this:
Even though, also like me, you FEEL as though you do not know how to transcend the only push and hustle way, at times you feel as though you don't know there IS another way, because this is how you do it! You move the things! You do the things! You do what it takes! You are a WARRIOR! You will bleed and sweat and cry and go til you nearly DIE, and what's more? You'll love it, MOST of the time! Well, beneath all that, there is a knowing –
This is not the only way it needs to be.
And while I LOVE the hustle, the push, the BURRRNNNNNNN (and if you don't love it, then you ain't doing it right baby girl, you not tapped in, so maybe we come back to THAT), while I do love and crave it and it will always ALWAYS be part of me, at the same time –
Don't you feel it? Aren't you WITH me? Isn't it about bloody time? You've DONE the endless.fucking.push. You've DONE the stinging tired and red eyes. You've DONE the pulling out of hair and teeth, just about, as you FORCE your way to the next level, and you know what?
You've done a damn good job of it! You've SO much to be proud of! YAY YOU FOR BEING SUCH A BADASS, WHO DOES NOT BACK DOWN, WHO DOES WHAT MOST WON'T AND SO GETS TO LIVE LIKE THEY CAN'T!
But now.
Now.
NOW.
Now it is time to start dancing between the fire and the flow. Maybe the flow is the fire, some of the time! Heck, of course it is. But even the best burn doesn't mean you need to hold your face to it 24/7. Your intensity, your drive, your red hot passion, your refusal to NOT WIN, these things have carved you into the warrior Queen of steel who you are.
Your tenacity, your resilience, your inner strength, your pure unadulterated 'who the fuck is THIS woman' -ness, these things needed to be developed. And? They will always get to come play, when called upon. They're part of you, you couldn't not be this person if you tried!
But you are also allowed to let go.
You are also REQUIRED (and we speak of course of soul requirement, of higher self, and of, from this, accessing your TRUE genius) to surrender.
And to finally realise that DOING is not what's gonna get you there, not to the next there, the real there, the beyond there. Not when it's a do built on no be.
And here is what all of this comes down to, and what I came here today to say:
It's time to get dialled in, baby, but properly.
Yeah yeah, you drop in and out. You dip your toes in the waters of superflow. You KNOW about this stuff, maybe you even teach on it a little!
But LIVE it? Really? In an actual 'I truly let go and I'm allowing for flow' FREE falling sorta way?
Allowing MASSIVE chunks of your day and available business and creativity time, if needed, to be consumed, to be sucked into the void, to BE the space which is needed for you to drop in?
Yeah …
Not really.
Which is to say not at all.
The thing is, the thing you've known the WHOLE ENTIRE TIME, and which you've been holding at arms length, resisting, fighting to pretend you DON'T know, the thing is –
Everything you're so desperate to learn, figure out, implement, strategise on, create a system around, and so on, is going to come to you when you go beyond the conscious.
Go WAY beyond the unconscious.
And plug into the place where the way is shown.
The question is –