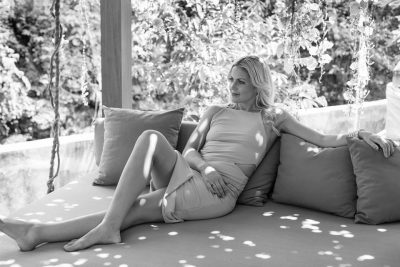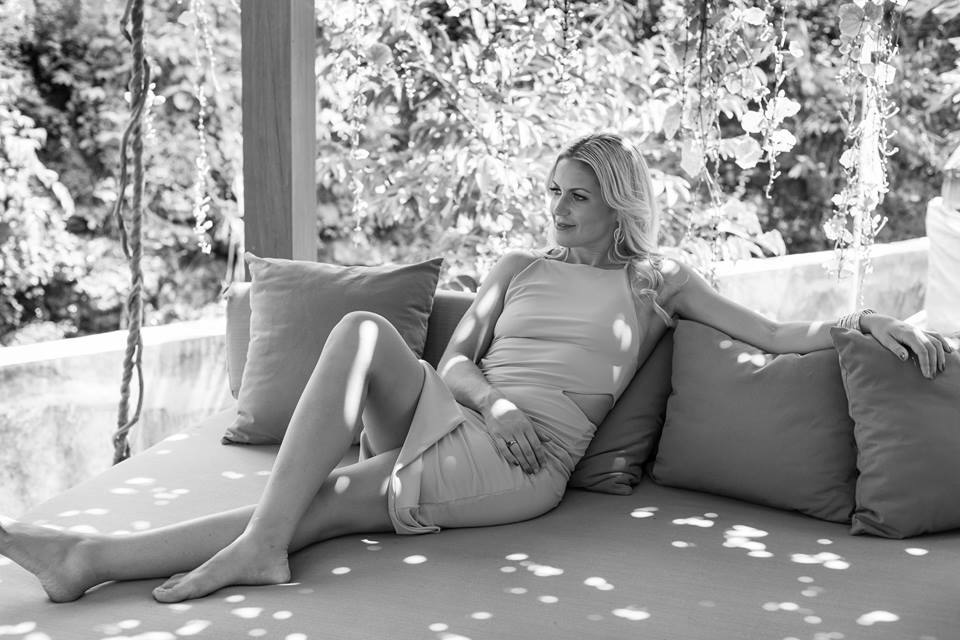 Business Mindset
THIS IS WHY I'M BLACKLISTING "NICE" PEOPLE FROM EVER WORKING WITH ME 1:1
I just finalised an email conversation with my key advisors on my team to do with blacklisting a few more specific individuals from ever working with me 1:1.
This comes up every time I run a 1:1 deep dive promotion, such as for Next Level Motherfucking You, which I just closed out yesterday.
And I've written about it before also. This need to draw a line in the sand not only about who your soulmate clients ARE, but who they categorically are NOT.
Here's the deal –
If you want soulmate clients who do the work, are badass as fuck, get amazing results, and are also superrrrr fun and cool to work with, to where you not only genuinely love to coach them but you also love hanging out with them socially when the chance arises, you ARE going to have to get brutal about who gets to come play with you.
For me, becoming crystal clear on this area has literally meant, over the past 5-6 years, that I've eliminated 100% of situations where clients felt high maintenance, or like they energetically drained me, or they drove me mad because they didn't DO anything, or else I just didn't LIKE them.
ALL of my clients are soulmate clients. ALL of them do the work. ALL of them are badass as fuck. And all of them get.results.

Having clear boundaries and high standards on who you will work with not only ensures you don't have to deal with the drainer people, but it is also – and listen carefully to this, because this is EVERYTHING – the ONLY way you will ever get to work with clients at the level you really want to play with.
This is plain and simply because HIGH LEVEL clients who own THEIR value and worth will not be attracted to you as a coach if you are not owning YOURS! Also – high level clients expect your OTHER clients to be high level and badass and soul aligned too, and that's how it SHOULD be.
If one bad lazy-ass apple gets in you devalue the entire concept of what it means to work with you.
Because of how on point I am with my client selection process, I now regularly have clients going from 5-10k / month to 50, 60, 70k per month, or from 30k+ per month to in excess of 100k p/month, consistently. Or from just starting out to 5-10k / month and beyond.
Of course money results aren't everything, and I know that. But let's not pretend – they DO matter.
What matters to me MOST though is, if I'm gonna work with somebody I need to feel hell to the yes EXCITED about that. I need to BELIEVE in that person. I need to KNOW they are 'one of us', and that of course they're gonna get results accordingly.
And here is what does NOT excite me.
Here is who I can NEVER believe in.
Here is who I KNOW is not 'one of us'.
Who is also?
Never.
Going.
To.
Get.
Results.
The chick who is nice. Who wants it. Who feels like she resonates with so much of what I say, and she 'knows she needs to hear it'.
Who reaches out to me repeatedly when I put something out there for 1:1.
Who tells me she knows she needs to step up!
Who pours out her heart, and it's genuine, and I feel her pain and her desire and I also feel her TRUTH, and I DO believe in her MESSAGE. Her art. The powerful work she was born to do in the world and that she is amazing.
But who never
pulls
the fucking trigger
Because it's not the right time. Because the money isn't there. Because she is scared. Because, I don't know? It's the wrong phase of the moon? God himself didn't come down with a scroll from heaven above and tell them they're allowed.
And so on.
And so forth.
And here's what gets me really stuck on this, and where, I admit, I DID engage in conversations over the past week or two with several specific women who I just KNEW are never going to press play; 'cause I've had the same damn conversation with them so many times before –
They ARE nice women. And they DO have something powerful inside of them. And I really do believe in their MESSAGE.
But I just don't believe in them.
They boy who cried wolfed me too many times.
Which is to say? They're boy who cried wolfing their entire LIVES. And I watch … I do see what happens online and what doesn't happen … and if somebody has been talking the talking for 3, 4, 5 years and there's not visible growth, then I'm sorry –
Your MESSAGE may be born for it, but you just might not be.

It's easy for me, as a mentor, trying to come from a place of compassion and understanding, to believe that maybe somebody is going to change, step up, and that at some point it really will be time. Which is exactly why I keep getting pulled back into conversations where my heart is already telling me no.
But here is why I know I have to be strong enough to officially blacklist –
Here is what it comes down to.
And this is also what you might want to think about for what YOU are allowing in to your biz, if you're truly committed to soul aligned clients ONLY.
"Would I do this?"
That's my filter. Would I behave the way this person does? Would I flake the fuck out on repeat? Would I BELIEVE that my excuses are valid? Would I reach out to somebody and not follow through … again, and again, and again.
Would I, and also would my TRUE ideal clients?
The answers make this process easy.
Your excuses aren't a valid reason to not take action.
They never were.
They never will be.
And as sad as it is for me to have to remind myself, there are simply those who were born to do amazing work who will never.ever.get that if you're not doing it NOW?
You never fucking will.
Remember –
Life is Now. Press Play.
Kat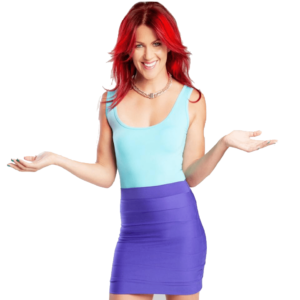 PS This is what I'm thinking next –
I've been wanting to do this for a while … in fact, it first came up while I was walking the dusty streets of Bali and doing audio exchanges with one of my badass Inner Circle clients, Katie Henry.
It's about the REAL deep work I do, most love to do, with those who are like me and understand that you DO gotta do the work, who also however get that true results come at a cell and soul level.
I was talking with Katie about the way I just 'read' my clients, and intuitively know what it is they need to hear, look at from inside of themselves, pay attention to, or else action.
And about how important this inner work is; also how few people truly seem to GET that everything you see in the world around you is a direct result of what your cells and your SOUL believe.
And I said to her –
I need to do something for people around this.
"You SO need to!", she said.
So, that's what it's now time to do.
Stay tuned.
Cellular and Soul Shifts are coming for you. x
For those already doing the work of being who they know they're meant to be …
And ready to drop deeper, now.
PS
Expansion.
10 Days of Live Soul Transmissions, to Help You Find and Follow the Messages Within
Day 1) Trust
Day 2) Certainty
Day 3) Self-Belief
Day 4) Empire Creation
Day 5) Your Deepest Message
Day 6) Following Soul Guidance in All Areas
Day 7) Faith vs Fear
Day 8) Accessing Flow, and Superflow
Day 9) Expanding Time
Day 10) Expanding Money
Every day will be a LIVE soul led transmission.
This will take place on Facebook video, held at a variety of times in order to account for varying time zones, and scheduled only once we have begun. Our daily soul transmissions will be guided from MY higher self and directed from and for YOURS, to help you find and FOLLOW the messages within. The messages of your spirit, your consciousness, of the who you've always been and yet have managed quite well to cover up a lot of the time.
This is about stripping away –
And getting back to the CORE.
We'll dive day by day into the above mentioned areas –
And you'll receive all content and bonuses to keep for life.
There will be daily spirit prompts which you'll receive after each training.
And plenty of time opportunity connect with me throughout, receive transmissions direct to YOUR questions, and absorb more even than what comes through on the trainings, via the energy we'll create in this collective!
It's very rare for me to know in advance exactly what is coming through day to day.
I certainly don't have the details of each day's content. But I know that these areas have been on my heart to talk about, in particular around belief, around certainty, around living from FAITH.
We know that exactly what is meant to come through for you WILL, and then some. And that if you intend and allow for it to, it will change, most likely before we even begin, due to your energetic commitment, the direction of your LIFE!
Meaning: direct it back to absolute soul alignment.
*** NEVER Seen Before Bonus! ***
As part of this, I've been guided to offer a NEVER before seen bonus … one I feel super vulnerable about sharing!
It's the exact journaling I did to allow the download of THIS offer through. How I allowed the idea to bubble up. You'll see my doubt, uncertainty, annoyance. You'll see what I discarded. How I went through the layers. And how I KNEW, this was the one.
I'll ALSO add in copies (screenshots) of my conversation with my COO Ash, where I was talking through the idea and allowing it to come to life.
I want to show you the exact Idea to Launch process!
This bonus alone is EASILY worth the cost of this program, particularly when you hear the mindset side of it, in terms of STAYING THE COURSE and refusing to back away from my self until the idea showed up!
I refuse not to create!!
AND, when you register for EXPANSION today (and how could you not?!) you'll also receive early access to the Pre-Work. This is ALSO never seen before, and brand new just for you – and it's a guided meditation on remembrance, to help you connect back to deepest self and the most certain truth of your destiny, before we even begin.
Perfect priming, for when we expand RAPIDLY into all that is coming through in this work!
Of course I could now go on and on here, about what I could or should have charged for this, and what it's actually going to be …
Or about all my accomplishments on line and off, with money, with purpose, with passion, with flow …
I think you know all this anyway. Even if you just me! Your soul feels what matters. And that's ALL that matters.
But I will say this:
You've always known it's supposed to be about ALL that is inside of you. That it's meant to COME from a place of purpose, passion, and SUPER super flow. And that if you just.freaking.trusted, and showed up FULLY from that place, you'd be living in a different reality already.
THE ONE INSIDE OF YOU.
If that's true for you right now, then LET'S GO CREATE THAT REALITY.
Right now
Press play for regular, (super fuck yes!!) upfront or payment plan
OR
Press play like a VIP, and receive the full course, plus 10 days direct photos or screenshots of my ACTUAL personal journaling, so you can see how I create and expand my life, PLUS a VIP only follow-on live Hotseat, where you'll receive a personal transmission just for you, if you'd like one! Payment plan also available.
>>> https://thekatrinaruthshow.com/expansion
We start Monday 17 December, US time!