News
Nutrition And Fat Loss 101, Part 5 – Cheating Your Way Lean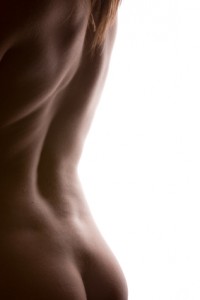 Today I want to talk to you really quickly about how to 'cheat your way lean'. This is the 5th and final part in my Nutrition and Fat Loss 101 series, and I gotta say – it's kind of my fave 🙂
First, a 'disclaimer' of sorts. I absolutely do NOT believe there is some kind of magic fast fix to full fat loss. Not least because (unless you're starting out from being 95% clean) complete detoxification (if there is such a thing) and fat loss just takes time. Of course you can fast track things most certainly with a 7-day cleanse, but even then you'd want to know the ongoing tricks and techniques to be able to maintain it.
That's what today is all about. The somewhat secret tricks and tips that myself and other coaches use to whip our own butts back into shape after some vacation time, or with our Biosignature clients who come in motivated and ready to transform their bodies.
sneaky tricks of the lean
We're going to cover carb tolerance, managing blood sugars, and training.
1. Carbohydrate tolerance
The first thing I want to talk about here is carb tolerance. We've touched on this before, and it's crucial to your 'get-lean-fast' success. The reason for this is that if you ARE carb tolerant then you have to be eating carbs to get lean, and if you're NOT carb tolerant then you absolute should not be eating carbs to get lean. Unless they're properly timed as part of your treat meals of course 🙂
Here are the rules:
You can determine carb tolerance by having your Biosig assessment done and looking at your sub-scapular skinfold. This indicates genetic carb tolerance.
Many carb tolerant people start have abused their bodies so much that they still have to steer clear of carbs until they 'earn' them. We determine this again by looking at the sub-scap measurement; under 10mm means you 'earn' your carbs. If you're genetically carb tolerant then you will likely stay under 10mm easily even if other sites go up a little; if not then it could just be constant caution with carbs. The old adage of 'all things in moderation' simply isn't true.
2. Controlling blood sugar
All good fat loss coaches understand the importance of controlling blood sugar as a means of helping to release stored fat. The truth is that even if you're eating super low-carb your body might still be programmed to hold onto fat due to years of poor eating choices.
Here are some methods we like to use to 'cheat' when it comes to managing blood sugar and burning more fat:
Take a tablespoon fresh squeezed lemon or lime before eating
Use lemon or lime in your water or on food
Switch from balsamic vinegar to red wine vinegar
Use organic cinnamon liberally, in coffee/on food/in shakes. Yummy. You can even make a tea by boiling it with a pinch of sea salt. You can leave this to cool for drinking water, or drink warm.
Eat plenty of good fats, up to 6 times per day. Raw cream/butter. Organic coconut/macadamia/olive oils. Ghee. Avocado. Nuts and seeds if you can tolerate them.
3. Training
Sweat sessions are all well and good, but not necessarily the be-all end-all for fat loss. Here are the rules on training to get lean:
Alternate between periods (2-4 weeks) of high volume (high reps) and high intensity (low reps and heavy weights). This is crude, and individual needs may vary, but it's a basic rule of periodisation. Doing 3 sets of 10 week/month/year in and out is a massive fat-loss FAIL.
Lift weights before and even instead of cardio. I don't mean do cardio straight after weights, I mean weights are kind; cardio is supplementary.
For the rules on cardio, read here.
My suggestion is 3-5 roughly 45-min weight sessions per week. Morning is best.
1 yoga or pilates type session per week
Cardio can be 2-4 times, and could include intervals/playing/outdoor stuff/strongman training/kickboxing and so on.
If you want to really fast-track things, then do your weights in the morning and your cardio 4-6 hours later that day.
Post workout nutrition is CRUCIAL. Read here for more on that.
Lastly, just to get your juices watering, here is a sample food day from the Woman Incredible Transformation Day. This menu plan was designed for a low-carb diet with timed PWO carbs. If you want to know more about the day, read the 'PS'.
8am: Lean organic porterhouse steak with nut butter; coffee with cream and cinnamon, or green or peppermint tea.
10.30am: PWO shake with bee pollen
12 noon: Salmon with lettuce, cucumber, tomato, pickled red onions, green beans, sweet potato strips, olives, red wine vinegar and olive oil
3.30pm: Egg and vegie frittata with mushrooms, broccoli, green beans, asparagus
Remember –
Life is Now. Press Play.
Kat

Life is Now. Press Play.
Kat x

PS
I want to help you to build a business you LOVE, and that meets your every want and desire, in a real and true way, whilst also resulting in you making a LOT of money, fast, and impacting a lot of people, also fast, in the way you know you were born for!
My most transformative 1:1 intensive EVER … shifting people into EPIC income and success since 2016 is back, for the first time in 2019! I'm so excited to bring this signature transformative work back!
Rich Hot Empire!
Work With Me for 6-Weeks Personally to Grow Your Perfect Cult Tribe, Create and Launch Your Low-High End EMPIRE, and Set Up Multiple Recurring Income Streams to Take You to Multiple 7-Figures and Beyond, Doing What You Love!
This round is even more special as I will be re-recording all original content, with you there live with me and alongside me AND you will also receive all original content; the exact trainings which has made this program my most successful ever, with clients repeatedly saying they achieved more in 6 weeks with me than they had in 2 YEARS beforehand! This work is for entrepreneurs at ANY starting point, as it's about who you are as a person not where you're at. I've had clients anywhere from total start-up, to already doing 500k+ / year go through Rich Hot Empire and all who have done this work have gone to a level of income as well as alignment and FLOW which they couldn't previously even imagine!
6-week personalised intensive high level mastermind
Weekly group training and support; multi-media training: visual + audio
'Done for You' Templates and Step-by-Step Worksheets
Personalised 1:1 coaching included, plus DAILY unlimited 1:1 access
My personal hand on your business success
Weekly group coaching call and hotseat with my other private clients
24/7 mastermind forum, networking and support
Very limited spaces
Results guaranteed
Not for everyone
STARTS THIS MONTH!
I'm so excited to do this work with a small group of badasses who are willing to SHOW UP FOR THEIR SOUL no matter what. To walk away from all that is not serving, not actually working, not FILLING you. And to all yourself to bring your truest desires to life. If that's you, or you've felt the call to work with me at this level, PM me now. Bonuses and fast action-taker investments apply to all successful applicants, but for the first 5 to say yes there is a very special $2000+ bonus specific around Soul Shifts & Money Makin', and which, in and of itself even before we begin RHE will have shit changing for you FAST.
Apply via PM only. I can't wait to speak with you!
PPS
HAVE YOU JOINED PURPOSE PASSION FLOW ACADEMY?
My 'Going Fully Quantum' training will break down ALL of what we've discussed today, and teach you the finer details and finesse of it, as well as exactly what needs to be true for you to APPLY it, not only into the practical actions you need to create THAT money flow and THOSE results, but also in terms of ALL the energetics of it, especially the 'being and non-being' around dropping in to superflow so you can be shown, create, receive, AND of course the being around not being one of those people who just can't seem to choose faith and are ruled by fear. We'll also talk about creating and integrating the exact wording, beliefs, emotions, energies YOU need for all of this to switch effortlessly for you, as you've always known it would.
In other words: EVERYTHING you need to know to go fully quantum, and double your income in 30 days or less, or whatever else you choose!
Where will you find this training?
Why, it's one of the very first training in 'Remembering Who You Always Were', which. is our June intensive for Purpose Passion Flow Academy, my SUPER low-cost monthly membership mastermind!
And this training?
Will change your freaking reality. Well – it will REMEMBER it.
It's all available to you gorgeous.
You know this already.,In the quantum it is DONE. And in Purpose Passion Flow Academy, and especially our June intensive 'Remembering Who You Always Were'? We gon' done do it.