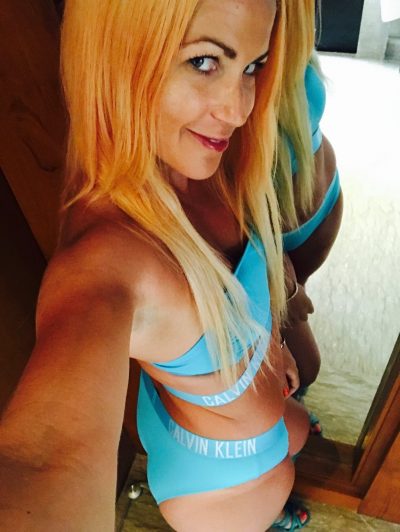 Success Mindset
AN OPEN LETTER TO MY IRREVERENT, CHEEKY, AND HOT A.F. EARTH ANGEL WARRIOR BADASSES: OUR TIME HAS COME
You:
You:
Born to mess with the system, refuse to do anything under command, likely to completely screw with shit anytime you feel like it, even if doing so kinda sometimes screws with YOU, but hey –
You'd sooner go down in glitter-strewn flames than die bored or boRING.
Me:
Occasionally masquerading as super serious and pro-FESH-ional, beneath the surface always scheming of devious and hilarious shenanigans, definitely a tad inappropriate, will NOT be told what to do, will in fact do the opposite of what she was told to do IF told, even if WAS going to do the thing before got told to do it. Will most certainly say yes to even the most embarrassing, ridiculous or just plain reckless endeavour if there is FUN to be had or if it's gonna shock people. Knows that no matter how damn hard "they" try to keep up and figure out what I'm doing or what my next move is or who the fuck I even think I AM, I'll be 10 steps ahead of 'em even before they figured out what I did last YEAR. Catch me if you can bitches … and you can't.
MUHAHAHAHAHAHA.
Us:
All of those things mixed TOGETHER, of course, and also, HELL yes, this:
Irreverant, cheeky, unapolgetic and hot as FUCK earth angel warrior badasses who are JUST GETTING WARMED UP.
Now:
The time.
The time.
The time.
The motherfucking TIME.
And here is what this is about –
The internet is boring as FUCK y'all. We, the naughty ones, the playful ones, the TRUE 'born for it' black sheep badasses, the ones whose light is SO DAMN BRIGHT it's like a sabre cutting through the BLAND BLAND BLAND BULLSHIT, we need to stir some shit UP.
Let's get real –
If you look around at the state of the internet, it's MIND-NUMBINGLY MEH.
Post after boring fucking post telling you ALL THE THINGS YOU ALREADY KNOW. Except saying it without wit or smarts!
Ain't nobody got time for that.
Except, apparently, for the 99.99% who spend their time POSTING it … re-HASHING it … trying to make it sound like THEM, when really (let's be honest) it's a paled-down version of US, except for it's not funny and it's not intelligent and it's not INTERESTING.
Never mind the obvious, which is that it's not unique.
WE THE 1% (WITHIN THE 1%!) NEED TO STAND UP AND RISE … SHINE … THROW ON OUR FANCIEST AND HOTTEST COSTUME AND LET THE BADASS WITHIN OUT TO PLAY!
Admit it:
You look around at what's being said, how others are showing up, what's going ON, and you know you could do it better, sassier, cheekier, and generally just with BELLS on.
You've always known –
That you were the one –
Who was gonna stand out!
Wanna know a secret that's NOT remotely secret???
Me too.
I've always known.
I've ALWAYS known I'm meant to be THE leader, and I've always known I GET to be as weird and random and naughty as I like about it!
I've ALSO always known that the message which burns deeply inside of me is powerful BEYOND WORDS, and that my work … my art … my truth … my SELF … is needed.
I know.
Same as you.
Which is all well and FABULOUS, and we can toast each other over margaritas or peppertinis (Bali style!) when we next hang out or first finally meet in the PHYSICAL, but meanwhile, just one teeny tiny question –
(which, make no mistake, I of COURSE have also posed to my SELF) –
When?
When, you slightly angry slightly scary supremely sexy hot as fuck earth angel WARRIOR you, WHEN?
When in the actual fuck
do you think
you might like to DO that?
I mean.
It's one thing to bitch in your head OR anywhere else about how boring and same same the whole damn thing is.
It's one thing to look around each day and KNOW that YOU should be the one everybody is shutting the fuck up and listening to.
It's one thing to fume at how you damn straight KNOW life and business gets to be ONLY play and fun and HELLLLLLLLL to the soul yes.
It's ANOTHER THING ENTIRELY TO MAKE A DAMN DECISION THAT ALL THESE THINGS GET TO BE DONE.
AND NOW.
AND THEN YOU BACK IT UUUUUUPPPPPP.
You know?
YOU know.
I'm gonna let you know something which took me a good decade or so to figure the fuck out –
It was mildly SHOCKING, when I realised this. Make that INCREDIBLY shocking, actually. I think I had my jaw on the floor for a good YEAR about it, and it still boggles my mind some 10+ years later!
You ready?
NOBODY IS GOING TO COME ALONG –
KNOCK ON YOUR DOOR –
AND GIVE YOU YOUR DREAM LIFE ON A SILVER PLATTER JUST 'CAUSE YOU WERE BORN FOR IT.
Not God.
Not the Universe.
Not naked Bradley Cooper (God damnit).
Not your mentor.
Not a SINGLE person who 'should' be following you, learning from you, buying from you, hearing what you have to SAY.
Just because you HAVE a destiny, doesn't mean you will EVER get to live it.
I know it's outrageous …
Except kind of NOT, since why the fuck should you get ANYTHING just because it's on OFFER to you, if you don't freaking ask for it and then be in the now and allow it to COME!
You wouldn't lose your shit at a restaurant for receiving no amazing food if you didn't bloody ORDER any in the first place!
So why are you wondering why you don't yet have what you WANT and know is DESTINED, if you're not deciding and COMMANDING it, and then doing whatever the fuck it is you're meant to be doing in the NOW?!
It makes no sense.
And here is what else –
EVERYTHING you feel and see and KNOW to be true and soul ALIGNED inside of you is available right.fucking.now.
I know!
THE OUTRAGE!
Which is to say – the AWESOME!
Also, not so side note –
You know this is true.
You know I'm right.
And you now it's true for YOU; no pretending otherwise!
Enough with the excuses gorgeous.
WE ARE THE ONES WHO WERE ALWAYS MEANT TO RUN THIS THING.
There is NOTHING you're surer of in your mind your heart your soul your cells your very DNA than this fact!
You're meant to be RAGING on a stage –
DANCING through the breeze –
SHAKING shit up –
Being inappropriate and funny as ALL get out –
With ALL eyes on you –
And EVERY head turned –
And you just flow flow flow flow FLYING with grace and ease through ALL of it!
That's just a FACT, and how it's always BEEN, inside of you.
So I guess what I'm saying is –
When do you think you might let the real you come out to play?
I know you've still got a gazillion fears or worries or concerns, or you wanna know how, or you're scared of what THEY will say or think.
But I also know this –
You can decide right now.
You can let the inner cheeky and hot as fuck earth angel warrior badass out right NOW.
You can EMBODY all that you SEE yourself one day embodying, right NOW.
And you can have it all –
Right fucking now.
The only question is?
Are you gonna get off your ass today and do that?
Or are you just like THEM –
Sitting on the internet taking up space with surface-based boring bullshit that NOBODY CARES ABOUT AND NOR SHOULD THEY.
I believe you were born for it.
I know you do too.
What you maybe need to remember and remind yourself of –
Is that born for it don't make it.
Wake the fuck up.
Decide.
It's time.
LET'S GO.
Yes?
Fucking YES.
Don't forget –
Life is Now. Press Play.
Kat x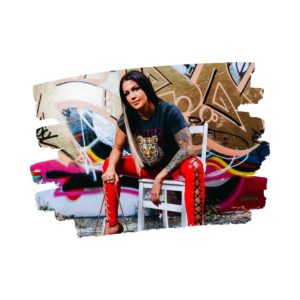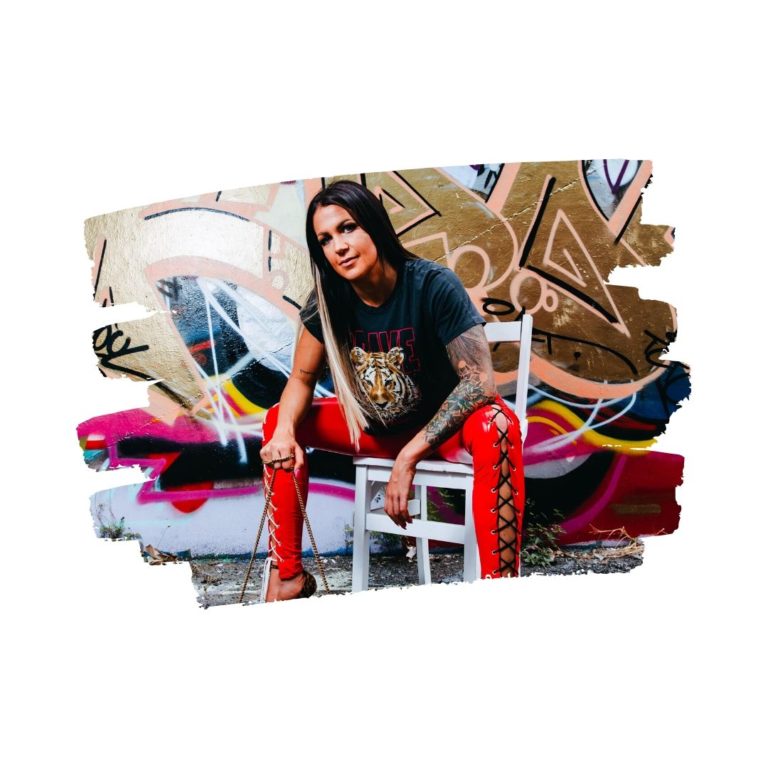 P.S.
Exclusive. Unseen. Unfiltered. Never Before Available for Sale.
You are hellfire magic! 🌟🌟
You have access to a level of power and superflow and truth and knowledge beyond what most peeps even know exist, you can literally look at something, decide it's yours and it happens, fuck, you don't even need to look at it, you can just SEE it and decide it and it's done.
You can click your fingers anytime you want and the world shape shifts around you.
Click your ruby red heels together 'cause hold up, you just changed your mind, and woot, there it goes again.
Being supernatural is part of being you.
But the thing IS –
You still gotta choose it.
Practice it.
Understand it.
And then ACTION it.
Now, finally, for the first time ever, I've created the worlds first comprehensive course for entrepreneurs,
leaders,
the GAME-CHANGING ELITE, who know they were born for MORE than the more they've already created and are ready to live into it,
to do
and access
and activate
exactly.
fucking.
that.
Introducing The Quantum Files babbyyyyyy!
Exclusive. Unseen. Unfiltered. Never Before Available for Sale.
18 days.
Daily video / audio content.
EVERYTHING you need to know to activate the supernatural badass you've been pretending not to be.
My BEST work.
Largely NEVER before taught publicly!
The ONLY place on the internet where you can receive a complete (supernatural level!) education on the 'how' AND the implementation / all encompassing accessing of all that is there for you when you 'go quantum' … and exactly what that means!
This is Not Your Social Media Guru's Quantum 
If you've been wanting to understand what it really means to utilise your God-given supernatural abilities, the unseen parts of you which are part and parcel of being HUMAN, but which most humans for their entire LIFE make 'mystical', 'woo woo', taboo, or simply don't believe in –
and if, like me, you're fascinated with playing with time and space and KNOW there is a way to create, shift, receive, BE, which transcends the physical world –
and if you love learning shit that lights your SOUL on fire with how real and true and WOW you know it is, and which allows you to INSTANTLY shift paradigms to where you're finally flowing with life the way you've your entire life known you could and SHOULD –
and if you love kickass deals in which you receive access to hours and hours and hours and hours and HOURS of exclusive, unseen, unfiltered, and NEVER BEFORE AVAILABLE FOR SALE content on stuff that 99.99%+++++++ of the world doesn't even dare to imagine EXISTS –
and if you're ready to start claiming reality shifts faster than even YOU dreamed possible –
Well!!
CLEARLY THE QUANTUM FILES ARE FOR YOU!
But hurry! This offer is open ONLY for the 5 days!
It's a one time sort of a thang I'm putting together for you.
The Quantum Files.
Exclusive.
Unseen.
Unfiltered.
Previously Unavailable for Sale.
5 days to claim your access.
When the clock hits zero it goes.
It's time to stop pretending not to be the supernatural badass you are baby.
And to blow shit up by pulling it TF down from the other place.
Let's demystify being who and what you've been waiting to be.
And let's do it now.