The reason your shit ain't working the way you want is simple:
You hate so much about the way everybody does it, and yet you continue to try and be like them, keep up with them, catch them if you can, and make like you're all pretty and shit.
You're not pretty and shit.
I mean, sure … you're pretty AF! Cute as a button! A delight to the eyes.
But a pretty polished little preppy 'preneur, like all these girls you simultaneously wanna barf at and yet somehow worry about being liked by, accepted by, good enough to play at the top with?
I don't think so.
You're not like the other entrepreneurs, and never have been.
And the fact that you continue to try and stand out amongst a sea of whatnot that, if you're honest about it, actually stinks like shit to you, is laughable, horrible, shocking, really, and just downright sad.
When are you going to quit trying to fight your way to the top of a heap you've been longing to escape from ever since you somehow accidentally first found your way into it?!
A heap which is SUFFOCATING you.
Robbing you, day by day, of what actually makes you you and always did.
And allowing you to buy into the same old same old bullshit that everybody else out there is perpetuating.
That there is a way to win at this game that in ANY WAY REMOTELY INVOLVES DOING IT LIKE THEM.
When are you going to rip the bandaid and simply position as YOU?
No, not the 'this' you, the 'that' you, the 'whatever' you.
You.
'Name'.
The End.
No mofo description needed.
(AND WHY DID YOU ACTUALLY EVER BUY INTO THE IDEA THAT IT COULD BE?!)
'You Mofo You' may still DO this or that
COACH this or that
CREATE this or that
UNLEASH this or that
Be KNOWN for this or that
and so on,
But it's an energy shift a labeling tear down a wake up call back to soul, a swift exit stage right away from trying to be seen more by dancing better or faster or twirlier than the other girls and most of all?
IT'S A REMEMBRANCE THAT ALL YOU CAME HERE TO DO WAS BE YOU,
AND TO PUNCH PEEPS IN THE FACE WITH THAT SHIZ.
I mean,
think about it – !
What else would you even wanna do except for punch people in the face with being you?
Answer:
Nothing.
There is nothing else you would ever wanna do, because that is the reality of what you CAME here to do, however things play out and look and feel and flow FROM that place,
but no girl, no –
Not TOWARDS it.
And that's the problem, isn't it?
You STILL don't get that you're never gonna get to 'THERE' while you continue to try to work your way there, all the while accidentally (INSIDIOUSLY!) being influenced by everything you're surrounding yourself with to be.like.them.
Oh SURE –
You sing a pretty song about being different, but at the end of the day you're just another wantreprelookatmepreneur who is turning tricks the way the industry (whatever that means to you!) demands it.
The rules have been laid down.
And you are dancing to 'em like your life depends on it!
It's sickening.
Nauseating in the extreme.
Disgusting.
Too much for you, don't like it, think I'm being mean? Come back tomorrow, I'm sure I'll be telling you that you're already there, you're a STAR baby, let the world see you, and I'll do it in a pat-ya-on-the-head sort of way.
But today the vibe is this. Take it or leave it!
And if you're taking it, it's because you know that what I am SAYING here is:
You're a star baby.
Let the world see you.
YOU'RE ALREADY FREAKING ENOUGH AND YOU ALWAYS WERE.
And I want you to wake up back to YOU, and back to who and what you'd be being right now,
if you'd never been swept up in … all of this.
(Pat pat)
All of WHAT?
All of whatever is coming to mind for you as you read 
Because here is what it comes down to, yeah?
And the way it was always meant to be for you.
Your energy ALONE shifts people, wakes them TF up, brings them back to God and soul and more!
And the way YOU JUST DO YOU, it's a feast for the senses, a delight to behold, low-key shocking at times, completely defies ALL expectations and rules, and is a by-product of you twirling at the speed of light in the DANCE OF BEING YOU in such a way that they can't keep up and wouldn't even dare to TRY.
Catch me if you can! They think you're over here, doing like this, and next minute you changed the game entirely, AGAIN.
Because it makes you a badass, cool, unique? No!
Because it's just what happens when you do all of you, the actual you, no agenda, no striving, no push TOWARDS, no try.
But right now, you're a pale ass version of that, and maybe not EVEN that.
You've become predictable.
Replicable.
And tame.
Sure, your stuff is good. Nice. Soothing, even, to the soul.
But you've done such a damn good job at trying to get to the top that you didn't even notice the stink you picked up along the way.
Nor the fact that in your quest to be the best, stand out from the crowd, and dominate your niche, you completely fucking abdicated the throne you were already appointed to. Since always.
BABY.
RECLAIM THE MOFO THRONE.
They're waiting for your punch.
THEY CAN'T BREATHE WITHOUT IT.
And neither,
can you.
Remember –
Life is Now. Press Play! 
Kat x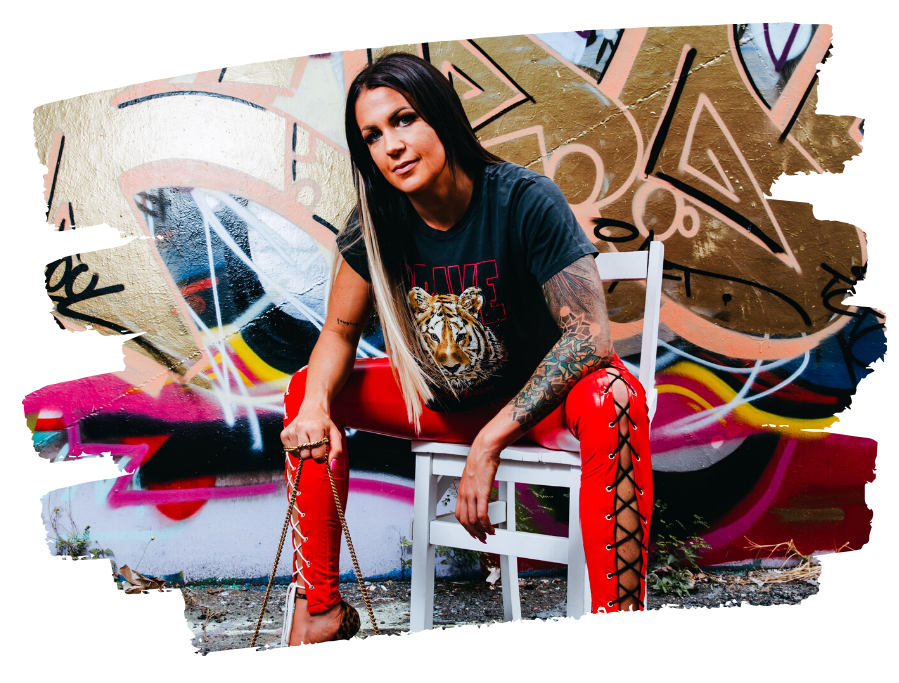 PS.
– dreamer. wanderer. soul led creator. One who was born for MORE.
I'm creating my new course, Big $ollar Energy, for the one who always knew she is here for millions,
to make it. To impact them. To create. And to LEAD.
Big $ollar Energy
The Money & Expansion Course for the Soul-Led Wanderer Who KNOWS It's Time to Go All in on HER,
and Let the Damn Receiving Take Care of Itself. The Way it Was Always Meant to Be.
Which means?
Identifying and releasing everything that gets to go, from the way you're thinking you need to do shit now, to the purposeless bits of the push or biz that it just don't need to be about, to the hidden junk in your psyche that gets to go.
>>> It's not about the do. The push. The win. When who you are when you only go within naturally PLACES you at the top,
but of the right fucking mountain.
The one that was always YOURS.
And then you finally WENT there.
Here's the thing, for us, about allowing an expanse of RECEIVING.
IT HAPPENS WHEN WE GO TO THE PLACE WHERE IT JUST IS.
And always was.
Class starts LIVE on Monday May 24, however early access + Big $ Energy vibes will open from Monday May 17 in our Telegram chat + join now bonuses are open already!
www.thekatrinaruthshow.com/bigdollarenergy
> it's time.