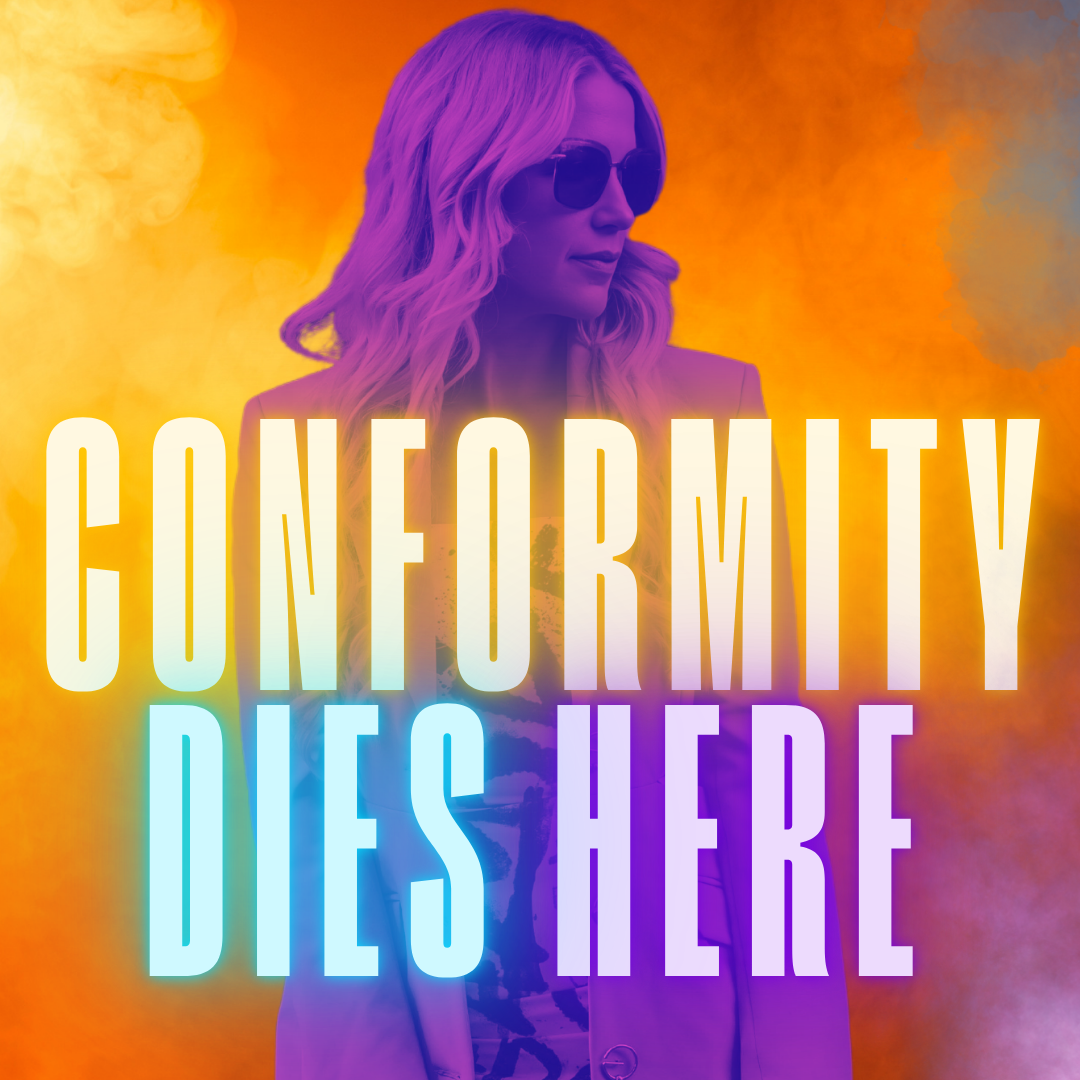 If you hate what you're doing, and you don't change it, you might as well put down the pen now, surrender the sword, give up whatever ghost you're purporting to have … by which I mean stop your own pretence that you are even alive … and just quit taking up space with thoughts ideas and offerings that even YOU want to half-vom in your mouth about.
You do know there are entire ways to make a living that don't require you to counterfeit-version show up for your gifts and as a result have to go to bed every night knowing you ARE in fact the walking embodiment of 'sold soul'. right?
It's not too late to go get that job in a bookstore …
I hear Lululemon is hiring? Heck, you'd be better off grilling chicken and having a good honest time dancing in the kitchen doing it then continuing to push out this STUFF which you somewhere along the way decided you had to do in order to maketh the monies.
Sorry, was that a little out of nowhere?
Hey, I never promised that the tone of each chapter here would exactly match the last 😉
But I do promise you this. With CERTAINTY.
There is flat out NOTHING you 'have' to do to maketh the monies. To groweth the audience. To buildeth the thing. To show up for the work which has been beating a drum inside of you almost since before time began! EXCEPT –
FOLLOW.
WHAT.
IS.
ACTUALLY.
TRUE!
For YOU GF, not for … whoever is currently self-acclaimed goddess of the internets right now.
Because here is the reality it TRULY is time to quit kidding yourself with:
It is a lie that you HAVE to do, or keep doing, a single thing you have somehow bound your tight tushy to in an effort to be hot enough, viral enough, engaging enough, 'one of them' enough in whatever world you're currently hoping to wave your leader flag in right now.
And, also …
aren't you the one who came here to RUN the freaking thing?
Isn't that what becoming the leader now is actually about?
You KNOW I'm not talking about running anyone else's world. I'm talking about the fact that YOU have a way of doing things, creating things, joining things together in some kind of TRULY crazy dance which nobody can figure out yet can't look away from …
that the world should get to see.
And, frankly, you KNOW this –
would be chomping at the bit to be ABLE to see, if only, if only, what was that thing again?
OH YEAH.
YOU LET IT OUT.
If nothing changes,
BABE –
nothing is going to change.
Put.down.the.NOT FOR YOU.toys.
By which I mean – any and all things you are currently doing or half-heartedly like milky white bland rice attempting to do and gloriously sucking at in your messaging, marketing, selling, and generally doing of the biz-niz-y things.
There is a way which is unique to YOU.
There is a way it would flow out if you were just honest and TRUE. About what turns YOU on. About what YOUR particular brand of crazy looks like. About how YOU would do social media. Emailing. Creating. Sharing of the things. Whatever!
You do know that every last bit of it is negotiable, yeah?
So when are you going to stop acting like you're the one with the bomb taped to her in a hostage situation when the door is wide open, and NOBODY cares if you leave.
I mean that in the most loving and 'I believe in you' kind of a way.
Because the people who are the people of the 'you being truly you' version? They care DEEPLY about the fact that your hypnotized-by-what-the-online-queens are doing self is not letting 'em at the good stuff. In fact they are downright angry about it. Or, would be –
if only you'd give them a true taste once in a while.
It's time to stop buying in to an idea that YOU DON'T KNOW HOW TO CREATE MARKET AND SELL.
You were BORN for this thing. You are a LEADER. You ROLLED RIGHT OUT OF THE WOMB THIS WAY.
And it's time to play pretend that you never heard of ANY of the rules. And then SEE WHAT YOU COME UP WITH.
NOW JOURNAL. Take as long as you need, because this is the kind of stuff you need to SWILL AROUND a lil bit, like a classic 1954 burgundy you found in the wine cellar you thought was only filled with old empty bottles.
Dream a little. Drop in. MUSE. And wonder.
when you truly remember once again that it's all just a game of make believe,
and what YOU make,
is going to have to be seen to be believed, because it truly IS that thing the world has never heard of, never knew, and yet has been begging for the whole entire time.
Being a leader? Becoming the leader you're meant to be now?
It kinda means you need to lead.
And you don't pave a way without taking a route that's paving free.
Enough analogies and mixing of metaphors.
Get your journal out
> ACTION IT WITH SPEED AND RIGHTEOUS FURY LIKE YOU KNOW YOU NOW RUN THE FREAKING THING.
> Repeat.
Oh, and?
If you're serious about taking off the gloves and going ALL the freakin' way in (ABOUT TIME) on being the leader who YOU came here to be:
The countdown is on.
We start in 7 days.
DO NOT MISS JOINING ME LIVE.