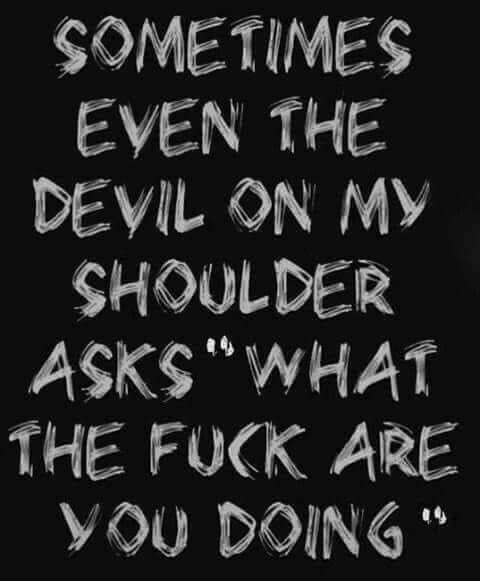 Purpose
QUIT GOING FOR THE SAFE THING WHEN YOU WERE MADE FOR THE REAL THING
Maybe you don't actually have it in you to do the things you dream about one day being enough for. To plant the damn flag in the place you've been waiting your whole life to claim. To allow yourself to have the real thing, the actual thing, the thing it has ALWAYS been.
Maybe you're never actually going to do it.
Maybe this is as good as it gets for you.
And it's a pretty good place to be.
Spin spin spinn
When are you going to admit that you're not content with what you've created so far, and never could be?
That when you feel into the FEEL of it, the emotions that come up, that you try to pretend aren't there, are around frustration, annoyance, a little boredom, repetitiveness, feeling stuck, wings clipped, is this all there is?
That even though there are absolutely MOMENTS – even plenty of them – in which you feel lit up, in flow, engaged, and you KNOW you're making an impact, that all in all?
You could do this shit with your eyes closed.
It's HELL not ALL that you came here to do.
And, whilst you're absolutely grateful, appreciative, even happy in many ways, actually?
Flat-lining, more like!
Living a 'sort-of' version of what it is you actually came here to do.
Better than nothing! By a helluva lot.
But no, not the REAL thing.
By a HELLUVA lot.
Here is the truth of the matter:
You're hangin' on to the safe thing when you were born for the real thing.
It's like being in a relationship where it's comfortable. Safe. Happy, and fun, in lots of ways. But where there is a constant.relentless.knocking (on the door of your soul) to say – HEY BITCH HEY.
THIS AIN'T THE THING.
And, if you're honest about it, you feel constricted. You naturally are becoming LESS of you over time. You're finding ways to still have a great time, be grateful, be IN it. Enjoy certain things, even a lot! Get lit up here and there with the vibe of your true YOU-ness, it's really not bad!
But no.
THIS IS NOT THE REAL THING AND YOU KNOW IT AND YOU CAN'T POSSIBLE EVER UNKNOW THAT SHIT.
Which is annoying as fuck sometimes, but hey –
What are you gonna do about it?
Pretend it's not a thing because there ARE so many good, even great (no really!) things to focus on?
Or own up to the fact that you're swimming in circles in the safe thing when you were born for the real thing.
And FLING yourself into the wind, in a way that most would see as reckless, ridiculous, pure sabotage, fuck!
But a way that the dreamers, the visionaries, those who KNOW –
would see as EXHALING, full BREATHING, orgasmic LIFE just coursing through you, and YES.
THIS IS WHY I'VE FELT SO MOTHERFUCKING STAGNANT NO MATTER HOW MUCH I TRY.
Listen –
you can't be your most expansive and elevated self when you're in the wrong pool of life, even if you find the prettiest and must sun-lit corners of it!
You know?
So –
a gauntlet.
I wanna throw down to you today.
Because you and I both know that you already know what it is you gotta do,
and the first or next aligned move of how.
No telling stories that you don't know!
You ALWAYS know.
Wanna keep pretending you don't know, and give your LIFE for the wrong freakin' dance?
Cool.
You're well on track.
Wanna throw it all to the wind, and run naked and screaming off the cliff with no idea what's beneath?
IT'S ONLY WHAT YOU WERE MADE FOR.
Don't mean you're gonna do it though, does it?
Prove me wrong.