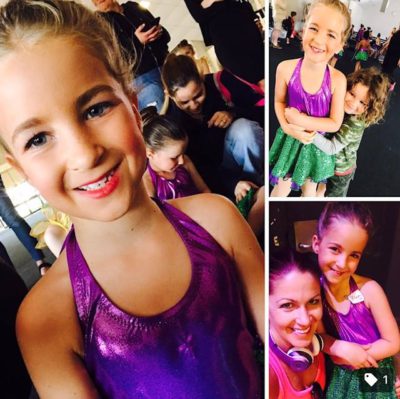 Purpose
RELEASING THE NEED FOR CONTROL IN ORDER TO BE HERE, NOW
A lot of people ask me about how I balance life, and showing up for every part of it, getting everything DONE, and still being 'this' sort of entrepreneur.
Here is what it's about:
One of the most powerful phases of growth as an entrepreneur, I believe, is the stage at which you start to truly realise that everything is okay, always, and perfect, always.
That no matter what happens, big or small or just ANNOYING, you're okay. It's going to be okay. You actually CAN still do what matters and move forward in your business, and your SAFETY is not THREATENED.
Safety?
Financial safety, emotional safety, gettin' shit done and being SEEN safety, all of it.
You know … that whole thing about how if you don't have EVERYTHING perfect and 'just so', and absolute stillness, quiet, and a plentitude of peaceful time available to you then YOU WON'T BE ABLE TO DO WHAT YOU HAVE TO DO AND AND AND AND AND –
The entire SKY will come falling in!

I know for me, when I was in THAT phase – which went for most of the first decade of my online entrepreneur journey! – I felt constantly stressed, anxious, worried, frustrated, angry, guilty and ashamed. Talk about an evil fucking concoction!! And to top it all off, no matter how much I DID manage to get everything done and have the entire day and world the exact way I'd commanded it to be, it still was never enough.
I NEVER actually switched off, nor did I ever feel at peace with how I'd spent my time and energy, which is basically to say that I didn't feel at peace within ME.
I might have had the 'perfect' morning or day, written and posted and sold and shown up, and then be in play or Mum mode, but my entire nervous system was so conditioned to be in fear and worry that it didn't matter. I was emotionally bound and tied, and could never seem to break free. I had CONDITIONED myself to feel inadequate!!
Perhaps you can relate?
I know that it's quite likely you feel continually STRESSED about how much there is to do and how you're never on top of things –
You feel ANXIOUS that everybody else is better than you, knows more than you, is so far AHEAD of you, and clearly has their shit TOGETHER –
You feel WORRIED that you'll NEVER figure things out, never ever get there, never actually prove ANYTHING to ANYONE, never mind get ahead to where you can BREATHE –
Speaking of breathing, you get so FRUSTRATED at anybody who dares to even breathe NEAR you, and let's not even get started on the constant annoyance you feel at your own kids, your partner, your family, ANYBODY who THREATENS your SAFETY.
This of course leads to feeling ASHAMED for the way you're never fully present, or the way you snap or show your annoyance, and then you feel GUILTY! Guilty at not being the kind of Mum or partner or friend or just PERSON you want to be, and of course guilty for not being a good entrepreneur, not like the other entrepreneurs, not GOOD enough at ALL, anywhere!
And as much as you really do try to smile, be in flow, be at PEACE, and also just PARTICIPATE in your freaking LIFE, the truth is that so much of the time you're actually just ANGRY.
THIS IS NOT HOW IT WAS SUPPOSED TO BE!
When do you get to RELAX?
When does it get to be YOUR time?
What the fuck is everybody ELSE complaining about re being tired or busy or stressed, they have NO IDEA and if only you could just sit around and relax like THEY do, but then again (scornfully now!) as IF you would ever WANT to be.
Yeah.
You're a real riot, aren't you?!
And no judgement, 'cause don't forget I'm telling a story here of how I know I MYSELF was for so long.
Frankly?
It was fucking exhausting.

And REALLY, this is not what we got into this game for, is it? The whole point was we decided at some point – maybe even before time began – to not live the normal life. To do something different. To BE fucking extraordinary. To make millions, impact millions, and maybe even change the world, AND we also decided we would live a life of freedom, flow, FUN.
Well, let me point out the obvious when I say that freedom, fun, flow, ALL that good stuff is a reflection of how you feel inside of you. It has ZERO to do with your external circumstances. Nothing.
You can have the BESTEST life ever from the outside looking in, where you totally get to design your schedule, you have the ability to make money doing what you love (even if you're not 'there' yet, you're still not where the NORMAL people are, are you? Money or lifestyle, whatever) … you can take time for yourself, you can spend time with the people who are important to you, you truly have it better than 99% of people on earth but yet if you're not in an INNER state that feels good then, well –
You're not gonna feel good!
And here is what it comes down to.
I realise as I sit here and write this from the perfect seat I've chosen to sit at in the Gold Coast Arts Centre right now; my 7-year old daughter performing in her first big Eisteddfod this morning; the curtains due to rise in the next 10 or 15 minutes or so.
For so long I didn't allow myself to show up at ALL for my life. Not for my business, not for my self, not for my kids, not for anybody.
Sure, I 'showed up'; I did the work. And yes, I definitely was in pure flow and presence 90%+ of the time when messaging, so I guess I did show up there! But most of the time, through most of the tasks, through most of the TIME, no matter whether 'working' or playing (same same much of the time anyway …), MOST of the time?
I was tense.
Anxious.
Worried.
And angry.
Angry that I couldn't seem to ever control things the way I thought I had to. Angry that 'nobody understood me!'. Angry at myself that I couldn't relax! You name it.
And all I wanted, was to finally get enough done, or make enough money, or feel VALIDATED enough in order to just BE.
Be in the now.
Be present.
Be SAFE.
Be the kind of Mum I wanted to be.
Be HAPPY.
And enjoy my life.
This year has been a MASSIVE exercise for me in letting go of control.
Well, mid last year I left my marriage … I had to face into a lot of mess and confrontation and fear … I felt like I was being exposed … threatened … bound … my ability to CONTROL THE SITUATION was slipping.
I fought valiantly to hold on. I manipulated myself and others in order to MAINTAIN CONTROL. Not in some sort of dramatic way, lol. Just – saying things or acting from fear of losing control rather than from flow.
Even at the start of all that I suspected that the answer was to LET GO. Surrender. Let whatever would be, be. Just as I'd once upon a time had to learn with money, back when I used to hold on SO DAMN TIGHT and was always BROKE … only when I SURRENDERED did money start to flow with ease!!
As time passed and my personal situation became more messy and SCARY at first, but then gradually started to evolve into some sort of next phase around being co-parents while separated, more and more things kept happening where I had to LET GO. The ultimate being my kids Dad deciding to move to the other side of the country.
Kids broken-hearted without him – BOOM. I couldn't control it.
My freedom of having half the nights to myself gone – BOOM. Nothing I could do.
My ability to travel for business with ease and know he would look after them, gone. BOOM – nothing I could do.
Even my new / fragile dating situation suddenly under threat, as, well, I'm not gonna bring a guy home to sleep in the house with my kids when it's early days! BOOM – sex threatened! Eeek! Nothing I could do.
It was this constant process of FREAKING THE FUCK OUT, and then having to choose to let go.
And everytime I thought I'd come to terms with something, I realised something else, and once again it was like – fuck! I want to control it! Anger! Rage! GRR!! And then –
Let go.
Let go.
Let go.
Release.
Everything is always perfect.
I ALWAYS have choices.
Everything always happens just as it's meant to.
And there's been so many times –
Where I've wanted to hold on SO damn tight –
And it's NEVER freaking actually resulted in what I thought I had to have or make be.
Haven't you noticed?
Not with men.
Not with money.
Not with business.
Not with fucking LIFE.
So here is what I think. As I actually sit here and BE. One of the first times, maybe even THE first time, where I've 'had to' attend something during the hours I'd normally be doing KAT stuff, and I'm actually INTERNALLY okay with it; not just 'of course' glad to be there or see it or whatever yet simultaneously FREAKING THE FUCK OUT about my SAFETY being threatened.
I think –
Thank freaking GOD I have somehow, finally, evolved into where I KNOW everything is okay. Thank God I can BE here, at my daughters show, not just in body, but FULLY in mind and spirit and soul and HAPPY to be here. Knowing that of COURSE everything will be fine and I don't have to actually hold the entire world up with my hands 24 hours a day in order to ensure it keeps turning!
Through practice, or continual belief choice, or LEARNING to surrender 'cause eventually I had no choice or got tired of holding on, or whatever it WAS, either way –
I've shifted into where I'm in the now.
I feel completely in attendance.
Even when things go haywire, or I 'have no time' for my normal stuff I like to do.
When things work.
When they don't.
When I get a message I'm hoping for.
When I don't.
When the sales go exactly like I wanted.
When they don't.
And I gotta tell you … it's SUCH a nicer place to be! Not just for me I think, but probably for everybody around me!
If you want to know how to GO to this place, how to let go of living with constant fear, here is what I've learned it comes down to:
Your results are 100% determined inside of you.
Period. The End. That's it. You KNOW that already, but if you ACTUALLY know it and choose to feel it, here is what it also gets to mean – there is literally NOTHING that can happen or not happen, and NOTHING you need to control in the how.
Everything is perfect.
Everything is just as it's meant to be.
You'll get exactly what you ask for and decide and is ALIGNED for you.
Fuck the how.
And all you gotta do?
Be here now and decide what THIS moment, right here, gets to be about.
Then make it about that.
And repeat …
Remember:
Life is Now. Press Play.
Kat x
Life is Now. Press Play.
Kat x

PS
I want to help you to build a business you LOVE, and that meets your every want and desire, in a real and true way, whilst also resulting in you making a LOT of money, fast, and impacting a lot of people, also fast, in the way you know you were born for!
My most transformative 1:1 intensive EVER … shifting people into EPIC income and success since 2016 is back, for the first time in 2019! I'm so excited to bring this signature transformative work back!
Rich Hot Empire!
Work With Me for 6-Weeks Personally to Grow Your Perfect Cult Tribe, Create and Launch Your Low-High End EMPIRE, and Set Up Multiple Recurring Income Streams to Take You to Multiple 7-Figures and Beyond, Doing What You Love!
This round is even more special as I will be re-recording all original content, with you there live with me and alongside me AND you will also receive all original content; the exact trainings which has made this program my most successful ever, with clients repeatedly saying they achieved more in 6 weeks with me than they had in 2 YEARS beforehand! This work is for entrepreneurs at ANY starting point, as it's about who you are as a person not where you're at. I've had clients anywhere from total start-up, to already doing 500k+ / year go through Rich Hot Empire and all who have done this work have gone to a level of income as well as alignment and FLOW which they couldn't previously even imagine!
6-week personalised intensive high level mastermind
Weekly group training and support; multi-media training: visual + audio
'Done for You' Templates and Step-by-Step Worksheets
Personalised 1:1 coaching included, plus DAILY unlimited 1:1 access
My personal hand on your business success
Weekly group coaching call and hotseat with my other private clients
24/7 mastermind forum, networking and support
Very limited spaces
Results guaranteed
Not for everyone
STARTS THIS MONTH!
I'm so excited to do this work with a small group of badasses who are willing to SHOW UP FOR THEIR SOUL no matter what. To walk away from all that is not serving, not actually working, not FILLING you. And to all yourself to bring your truest desires to life. If that's you, or you've felt the call to work with me at this level, PM me now. Bonuses and fast action-taker investments apply to all successful applicants, but for the first 5 to say yes there is a very special $2000+ bonus specific around Soul Shifts & Money Makin', and which, in and of itself even before we begin RHE will have shit changing for you FAST.
Apply via PM only. I can't wait to speak with you!
PPS
HAVE YOU JOINED PURPOSE PASSION FLOW ACADEMY?
My 'Going Fully Quantum' training will break down ALL of what we've discussed today, and teach you the finer details and finesse of it, as well as exactly what needs to be true for you to APPLY it, not only into the practical actions you need to create THAT money flow and THOSE results, but also in terms of ALL the energetics of it, especially the 'being and non-being' around dropping in to superflow so you can be shown, create, receive, AND of course the being around not being one of those people who just can't seem to choose faith and are ruled by fear. We'll also talk about creating and integrating the exact wording, beliefs, emotions, energies YOU need for all of this to switch effortlessly for you, as you've always known it would.
In other words: EVERYTHING you need to know to go fully quantum, and double your income in 30 days or less, or whatever else you choose!
Where will you find this training?
Why, it's one of the very first training in 'Remembering Who You Always Were', which. is our June intensive for Purpose Passion Flow Academy, my SUPER low-cost monthly membership mastermind!
And this training?
Will change your freaking reality. Well – it will REMEMBER it.
It's all available to you gorgeous.
You know this already.,In the quantum it is DONE. And in Purpose Passion Flow Academy, and especially our June intensive 'Remembering Who You Always Were'? We gon' done do it.