Earlier today I had a wonderful thought. One I've had several times, and ALWAYS felt excited by. (Wouldn't you?!)
"STOP THE TRAIN".
It wasn't a thought so much, as a missive from soul.
That once or twice a year reminder which you KNOW you love to get smacked in the face with as it wakes you back up to TRUTH.
Stop.
The.
Train.
Stop it right now, stop all of it, stop every last little bit of it, just STOP.
In fact, don't just STOP it –
PULL THE MOFO EMERGENCY CORD, AND PULL THAT BAD BOY HARD.
Think about it –
Every.single.thing you're doing right now lined up with YOU as the judge and jury deciding if it gets to stay. Wait, if it gets to be allowed BACK again.
Every last bit of how you do business.
Hustle, yep even that 'hustle flow' I know you're so proud of.
Fitness.
Your relationships.
Your DAY.
Your LIFE.
Every last bit of it suddenly FURIOUSLY grinding to a halt, and shoved off the edge of your life.
Buh-bye.
See ya later.
On your horse.
So long!
And then YOU get to sit there, and from a place of ABSOLUTE no holds barred truth, ask yourself of each and every item which, up until THIS minute, has been just part of what you do, just part of YOU –
do I blow this sucker to the heavens?
Or does it get to stay?
Right now, you're on a certain type of a pathway.
Doing certain types of things.
Living a certain type of a life.
And creating a certain type of a future.
Right now, you are WALKING IN THE SHOES OF WHO YOU ARE BECOMING.
Right now, you're either ALL in saying yes to soul,
or you're doing a damn good job at creating a shadow life that you actually deep down don't give a flying rat's behind about,
but yet which ALLOWS you to continue coasting in the not-quite-right life,
the one which, from the outside looking in, looks pretty darn good,
impressive, even,
something others would aspire towards, and want to learn from you about!
YOU are the only one who knows –
I'm flying at top speed, hurtling through space and time, moving so freakin' continuously I can't even seem to remember to draw breath sometimes, let alone pause and go into some REAL serious hometruths with my soul,
and it's the ENTIRELY WRONG LIFE.
But because it's speeding along so WELL,
and it looks so pretty and shiny,
and it's the kind of life ANYONE would be grateful for, a million girls would die for!
you can't seem to bring yourself to be honest about it,
and you wonder if you even know your own mind.
Well –
There's only one thing for it.
STOP.THE.TRAIN.
Shut that bitch down.
Look around and BREATHE IN ALL THE SPACE.
And then ask yourself –
If I could just make it all up …
fill my days with ONLY the things which I am so unhappy (and, let's be honest, BITCHY) when I'm not doing …
and have the actual freakin' business I want –
would I get back on?
Or hop skip and jump to the train I've waited my whole life to be good enough to board,
and yet was always there for me.
Just something to think about,
as we speed into another year.
Remember –
Life is Now. Press Play! 
Kat x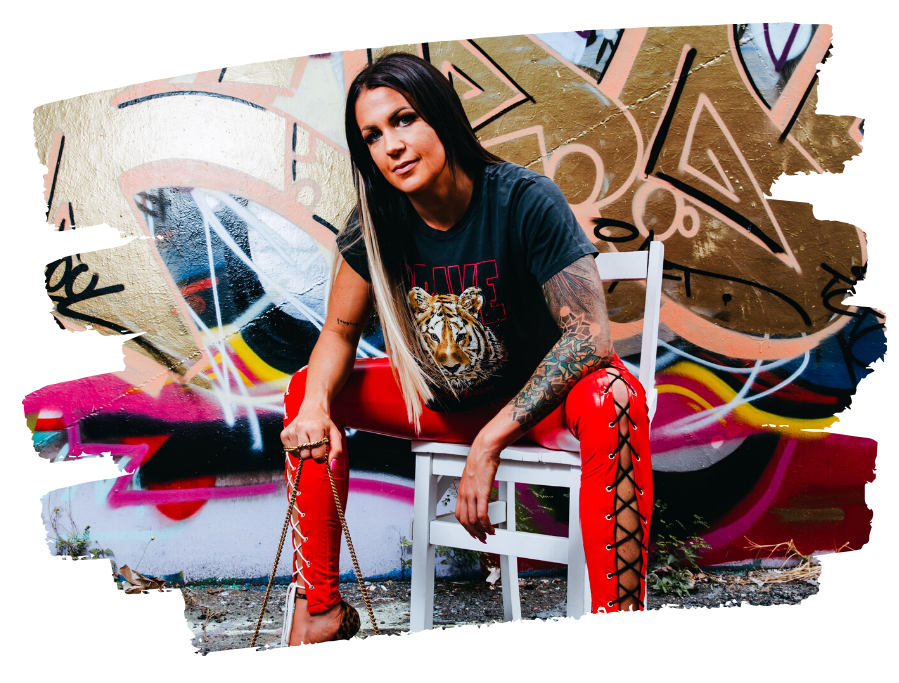 PS.
The Rebel Millionaire Coaching Certification:
The Only Coaching Cert in the World Where You'll Learn How to Explode the Damn Thing By Being Fully You, and the Place? You Just Become It.
Fuck What They Told You. Unleash The Madness Within. Get Paid Like a Mofo to Be YOU. Build the Damn Coaching Empire You See Inside You, Not the Boring AF One You Almost Convinced Yourself You Should! Oh, and?
Become Fully Certified as a Rebel Millionaire Coach While You're At It.
The Rebel Millionaire Coaching Certification starts live for 2022 intake on October 10.
6 months with me to unleash your fucking crazy. And build the damn thing, FULLY, on.your.terms.